Pickling is a great way of adding flavor to vegetables whilst increasing their shelf life. Among all the pickled vegetables I've tasted, pickled radish is my favorite. When pink baby radishes start appearing at the farmer's markets, it'a sign that Spring is round the corner. And that is when salads at our place will inevitably start having them by the bunch. They are not the kind of vegetable children would love though due to the pungent and strong taste. Last spring I discovered that a better way of enjoying them was to store them in a quick pickling liquid. Not only do they take up the flavor of the sweet and sour pickling liquid but also turn into a pretty shade of pink. Whether it's a starter or a salad that you are serving them with, they are sure to take the dish up by several notches.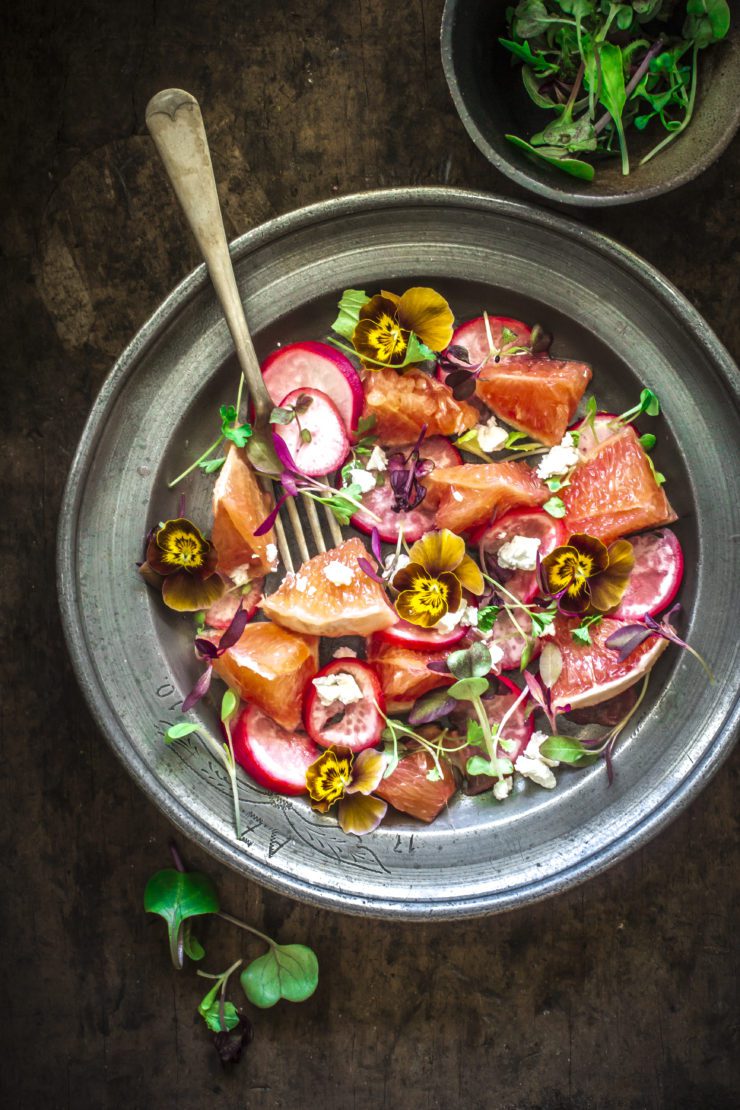 This is a salad that will impress all. It has sweetness from the radishes, saltiness from the feta, a slightly bitter citrus punch from the grapefruit and loads of nutritious green leafy vegetables. Instead of making a dressing, I used the pickling liquid (that tastes amazing) to drizzle over the salad. I created this pickled radish salad for Styling Magazine last year when I was asked to put together a pretty salad with edible flowers in it. I served it later to my girlfriends and they were blown away. With Easter coming up I thought I'd share the recipe since it does make for a fancy dish on the table.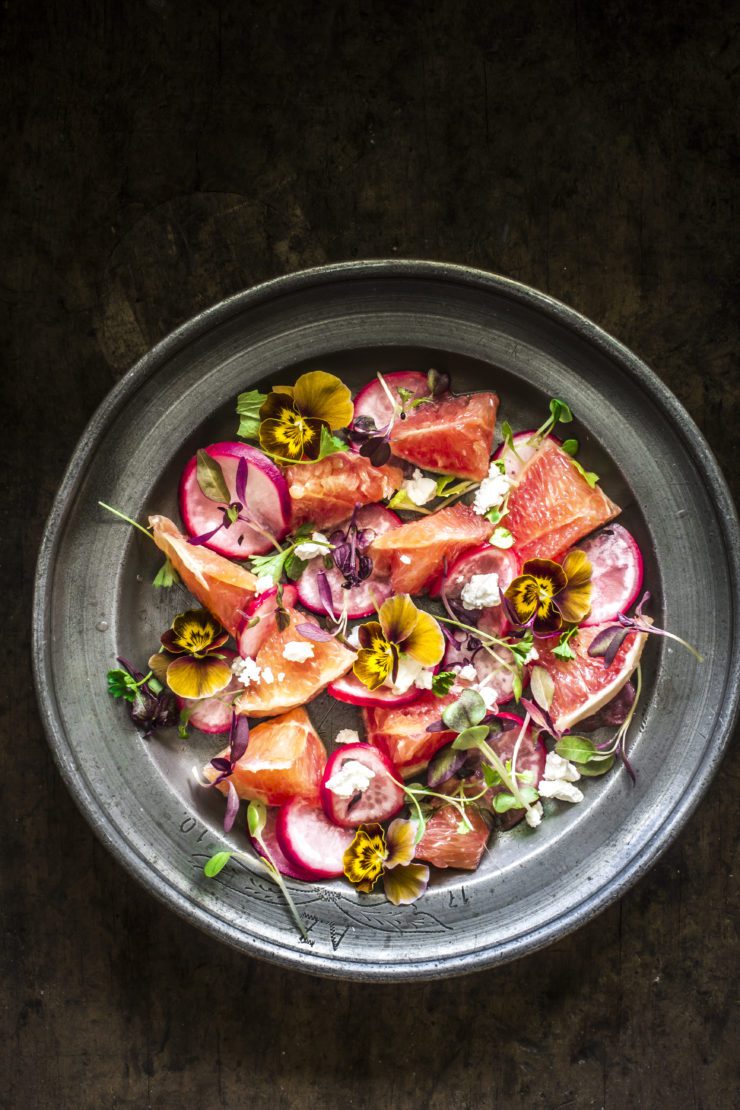 Pickled Radish And Grapefruit Salad
Serves 3-4
2 small ruby grapefruit, peeled segmented
300 g radishes, thinly sliced (follow this recipe for pickling)
50 g feta cheese, crumbled
green leafy vegetables (watercress/rocket/spinach) or micro greens
edible flowers, to garnish (optional)
Arrange the grapefruit, pickled radishes and greens on a platter. Sprinkle with feta cheese. Decorate with edible flowers. Drizzle the pickling liquid just before serving.