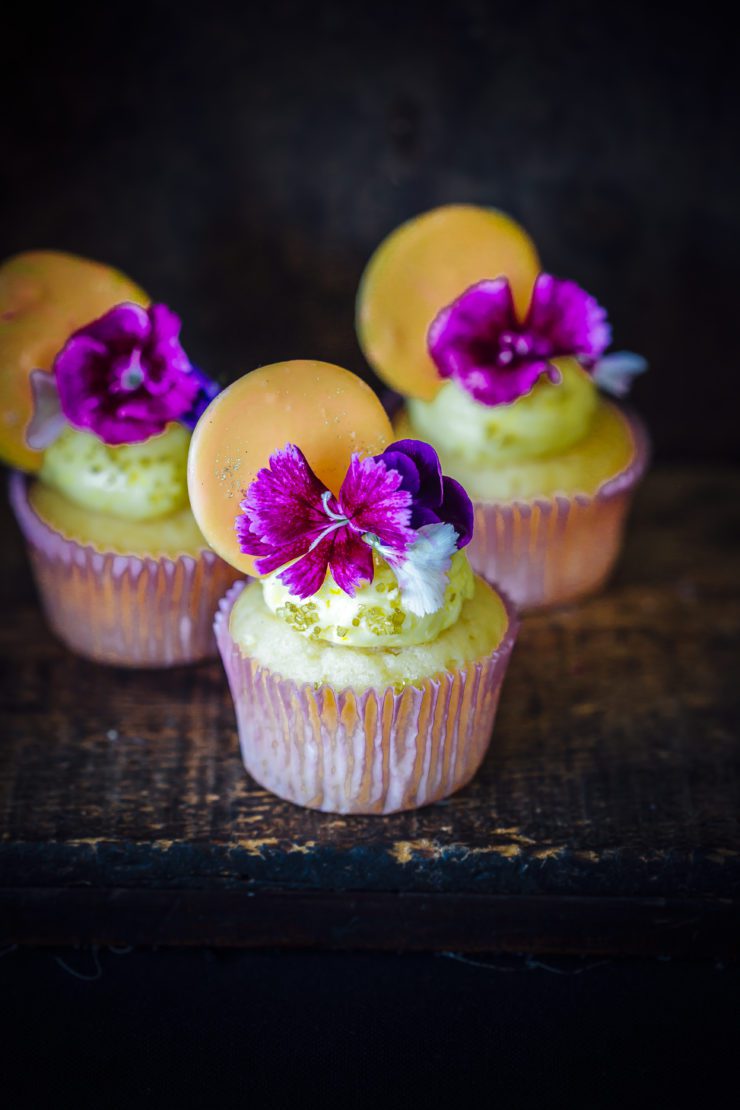 A few years ago when we were packing for Australia, everyone was curious to know what were the first things I would like to see or experience 'down under'. Perhaps the magnificent Opera House or one of the 100 incredible beaches around Sydney. Some were very sure it would be Adriano Zumbo's dessert train because I would go on and on about him and his creations. 'Passion fruit' was my reply. 'I want to see a passion fruit!'. I had seen pictures of the golden yellow pulp on cheesecakes and I just wanted to see if it was really as beautiful. Upon coming, which was around this time of the year, I fulfilled my desire and got hold of them in the very first week. I hadn't seen the exterior before so I pondered at the market whether something not as beautiful outside could really be holding the vibrant puree. When I cut them open..Oh la la…there it was oozing out in all it's golden glory.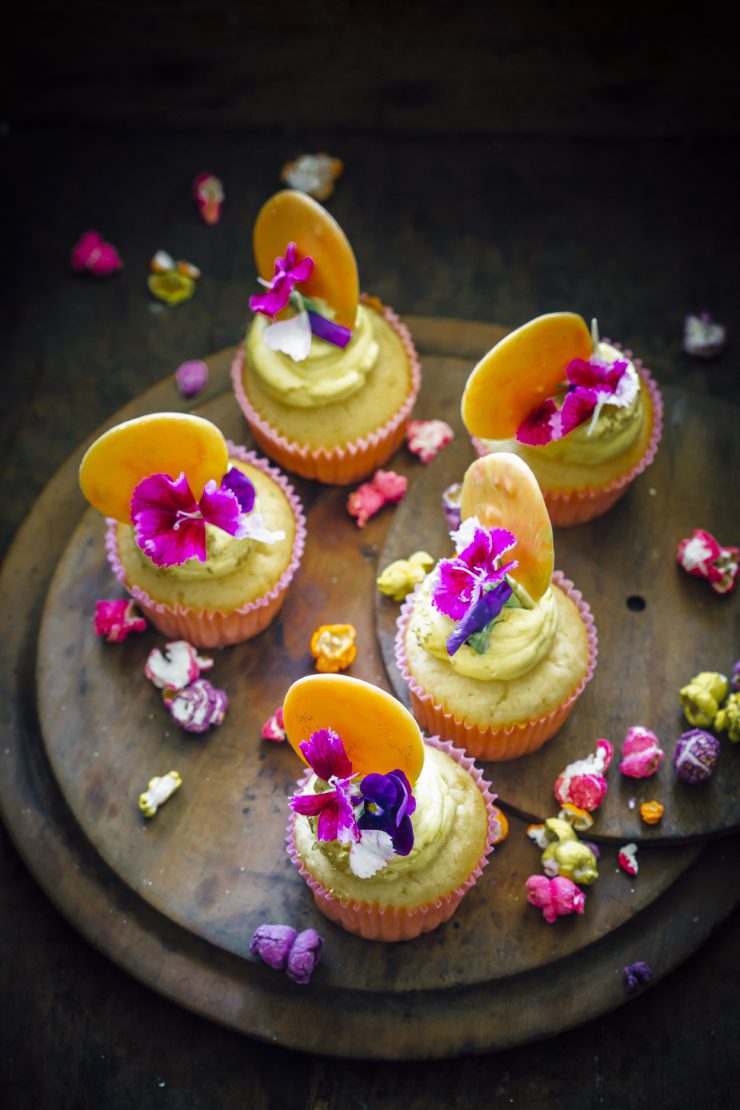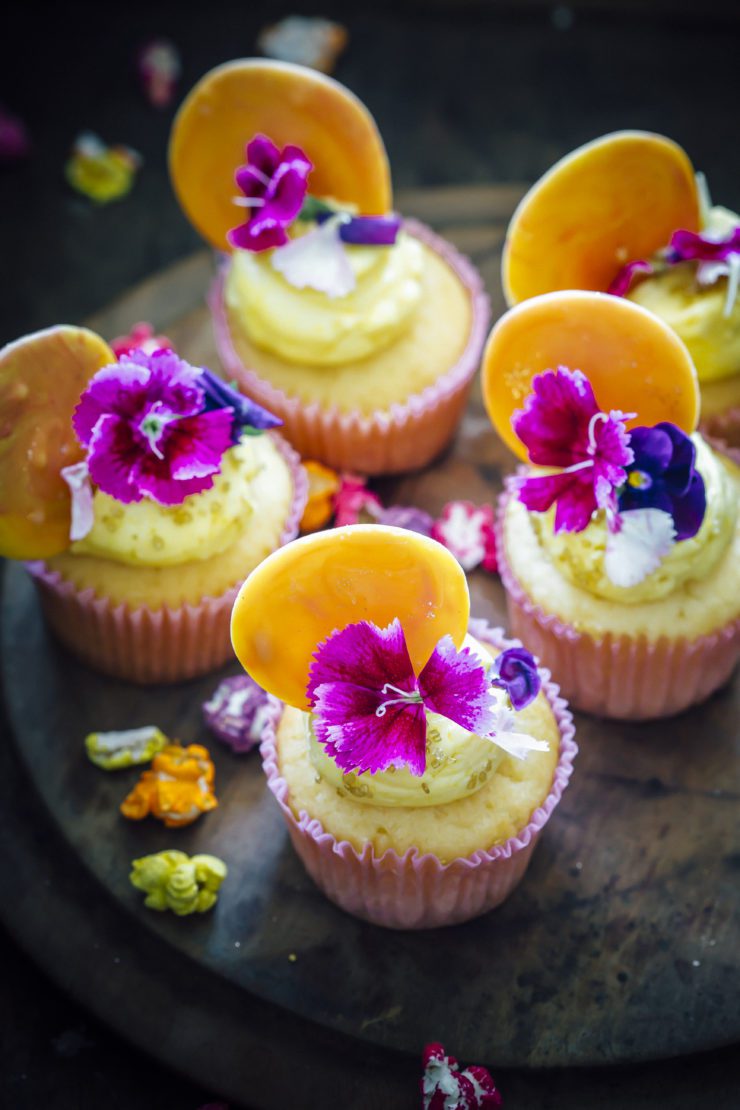 I love the taste of passion fruit but I love the smell even more. It's got that intensely fruity smell which almost seems unreal. Like pineapple essence. It is so strong but fresh pineapple doesn't taste or smell like that. But passion fruit is real. The taste, colour and smell. And of course, the black crunchy seeds! I've used a simple recipe to use some passion fruit pulp and turn it into delicious cupcakes.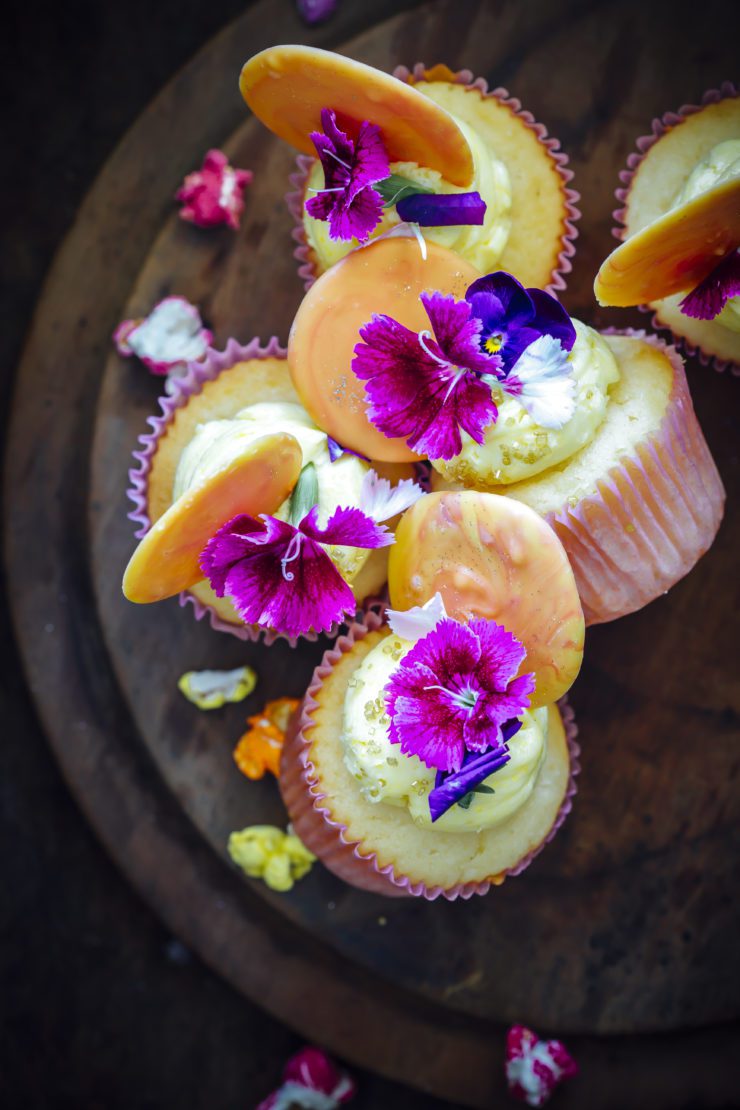 Passion Fruit Cupcakes
Makes 12
Preheat oven to 180 degrees C (160 degrees C for fan-forced. Line a 12-hole, 1/3 cup-capacity muffin pan with paper liners.
Using an electric mixer, beat butter, sugar, flour, baking powder, eggs and vanilla for 3 minutes or until smooth and combined. Add passion fruit pulp. Beat until just combined. Spoon mixture into paper cases. Bake for 20 minutes or until a skewer inserted into the center of a cupcake comes out clean. Stand in pan for 5 minutes. Transfer to a wire rack to cool completely.
Once cooled, frost with buttercream. Decorate with candies, sprinkles and/or edible flowers.
Passion Fruit Swiss Meringue Buttercream
3 egg whites
3/4 cup castor sugar
275 g unsalted butter, room temperature
3 tbsp passion fruit pulp(strained)
1-2 drops yello food color (optional)
To make the Buttercream : Place the egg whites and sugar in a large bowl that is placed over a saucepan of simmering water (over low heat), and whisk continuously, until the sugar has completely dissolved and the bottom of the bowl is warm to touch
Remove the bowl from the heat and whip on high speed until meringue holds stiff peaks and looks glossy. The bowl should have completely cooled by now.
Add the butter, 2 tablespoon at a time, until thick and fluffy. If it begins to look curdled, continue to whip until it comes back together, before adding in remaining butter.
When the buttercream has come together, add the passion fruit pulp and food color and mix till smooth and well blended.