Coffee is one of those things that is indispensable to me. Of course, I'm not alone. My morning begins only when I've taken a sip from my favourite mug. Admittedly, I have been late in joining the coffee-drinkers club (only after I moved to Australia) but the love for coffee flavoured desserts dates back to my early baking days. It started with the first time I tasted mocha truffles and grew with the discovery of the Tiramisu. But this one is different. nothing fancy. You can call it a Coffee flavoured Coffee Cake.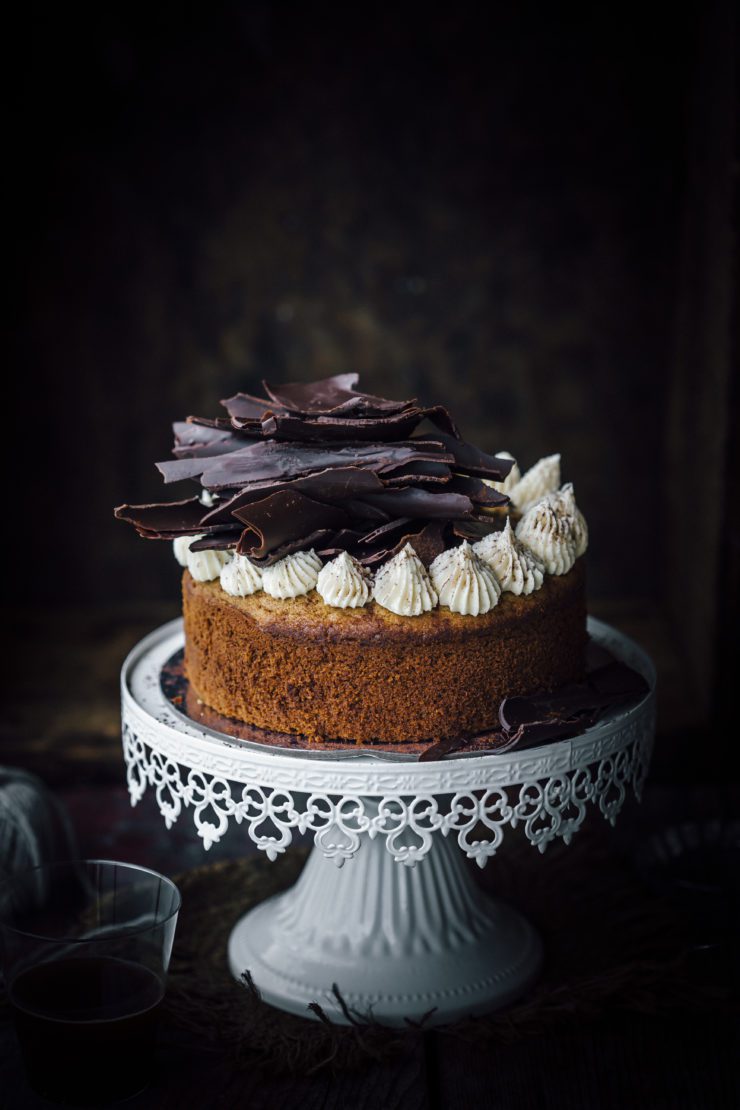 This is a moist, not too rich cake with a strong taste of coffee which is what I was after. Unless there's enough coffee flavour in there, you really can't taste it. Then I am happy drinking coffee. Why bother adding it to a cake? So after a few trials I came up with this recipe that I was finally happy with (because you don't want it to taste bitter either). It is quite easy to put together, actually everything is mixed in one bowl. To dress it up I just piped some whipped cream (that has also been infused with coffee) and topped the cake with chocolate shards. I think there is no better pairing with Coffee than chocolate. You can also glaze the Coffee cake with chocolate ganache if you don't feel like making the chocolate shards. It's delicious either way.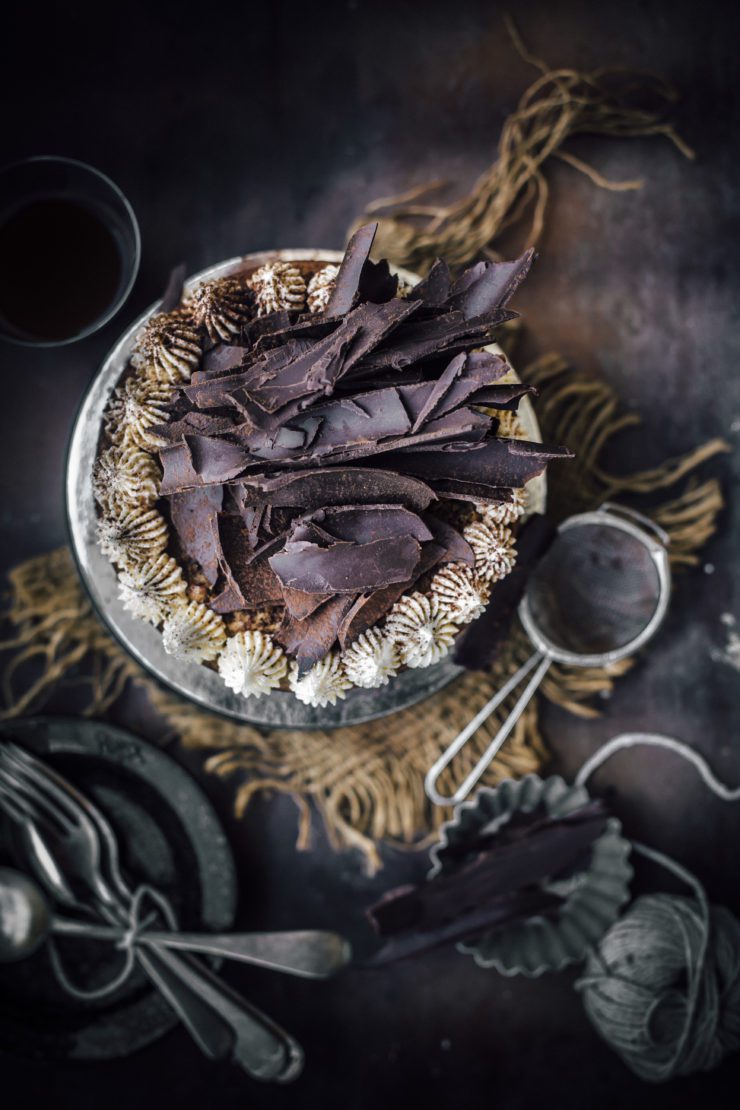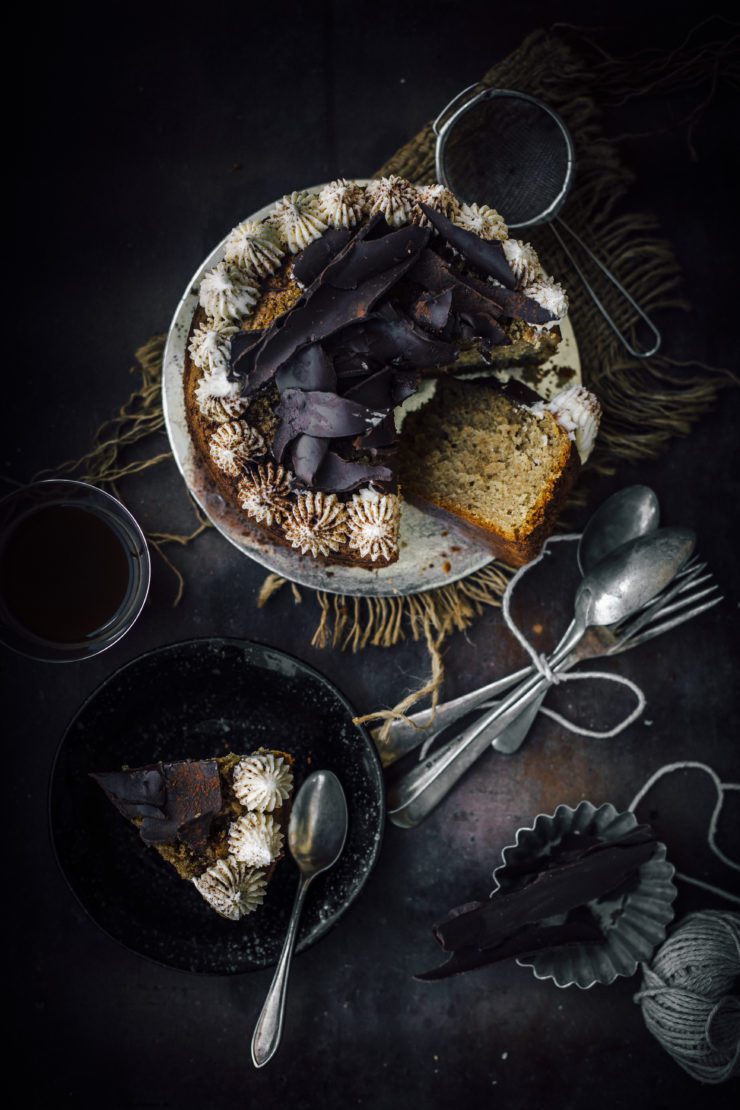 The Chocolate shards are not difficult to make. I am sharing a video that I found on YouTube. If you are making it for the first time, use a little quantity of chocolate to just have a go. Once you get a hang of it, you'll find it hard to stop. It is a great way of dressing up your desserts and cakes.
Have a lovely weekend guys! I am so pumped up to bake with the weather cooling down bit by bit every day.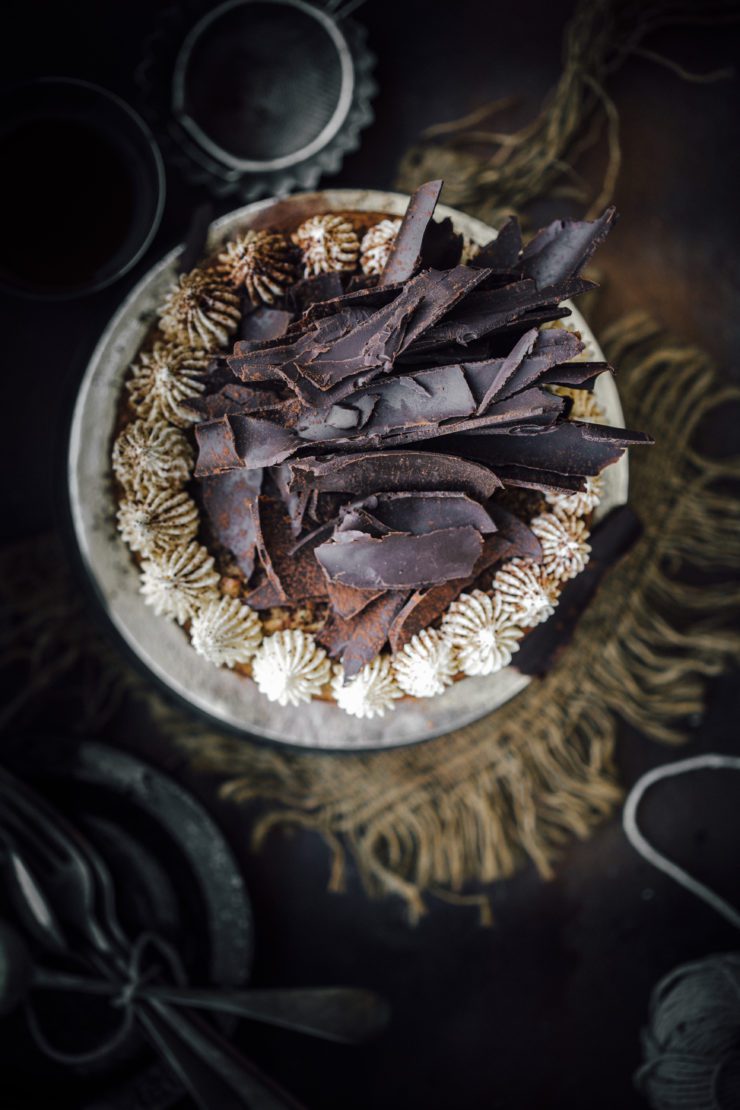 Coffee Cake
Makes a 6 inch round cake
1 tbsp heaped instant coffee powder
1/4 cup boiling water
125 g unsalted butter, softened
3/4 cup brown sugar
1/2 tsp vanilla essence
2 eggs
11/2 cups self-raising flour
1/2 cup Greek yogurt
1/4 cup milk
Preheat oven to 180 degrees C (160 degrees C for fan forced ovens). Grease the base and sides of a 6 inch round cake pan and line the base with baking paper. Add the coffee to the boiling water and mix till blended.
In a large bowl, whisk the butter together with the brown sugar and vanilla. Add the eggs, one at a time and mix well. Add the coffee, flour, Greek yogurt and milk and mix to combine.
Pour the mixture into the prepared pan. Smooth the surface with the back of a spoon. Bake for 60 minutes or until a skewer inserted in the middle of the cake comes out clean. Remove from oven and leave aside for 10 minutes. Run a blunt knife around the sides of cake gradually to loosen it and turn it out on to a wire rack to cool.
Once cooled completely, decorate with sweetened whipped cream and a dusting of cocoa. Alternatively glaze the cake with chocolate ganache. Top with chocolate shards.