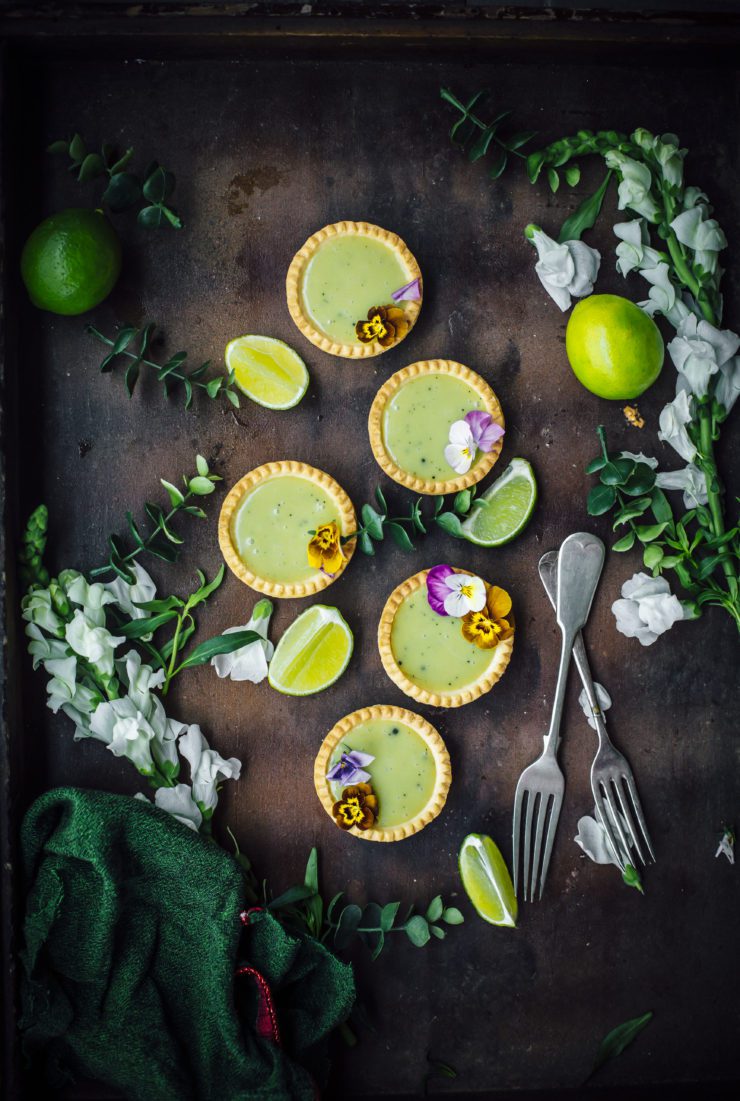 I have a bag of dessert tricks that come handy when I need a true dessert without having to spend a few hours in the kitchen. I do like mug cakes and crumbles and grilled fruit but I'm talking about desserts that would have heaps of flavour, look pretty and yet come together in minutes. My greatest go-to of all times for these treats is ganache. Dark, milk or white chocolate, there are various ways of playing around with them. Ganache is nothing but a mixture of cream and chocolate.  By infusing the cream with different flavours, one can create a multitude of sweet treats. I've infused Matcha (green tea) with white chocolate in this case. Since white chocolate is really sweet, I've balanced the sweetness with a bit of lime juice. That it! Quick and easy.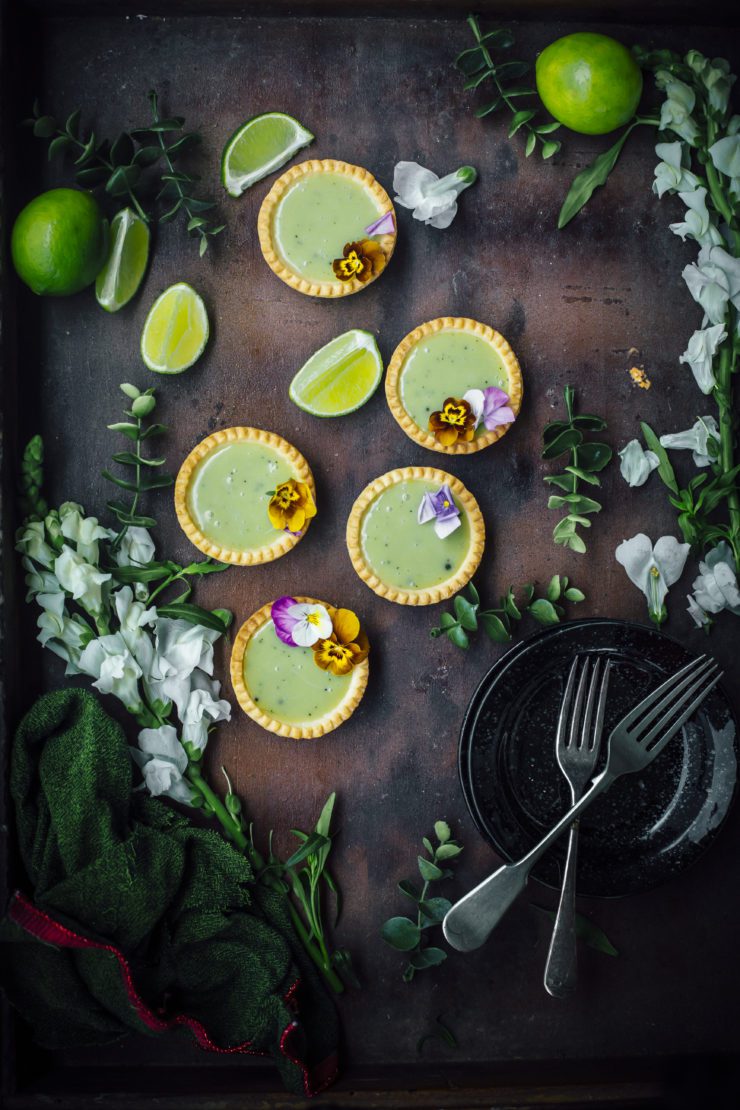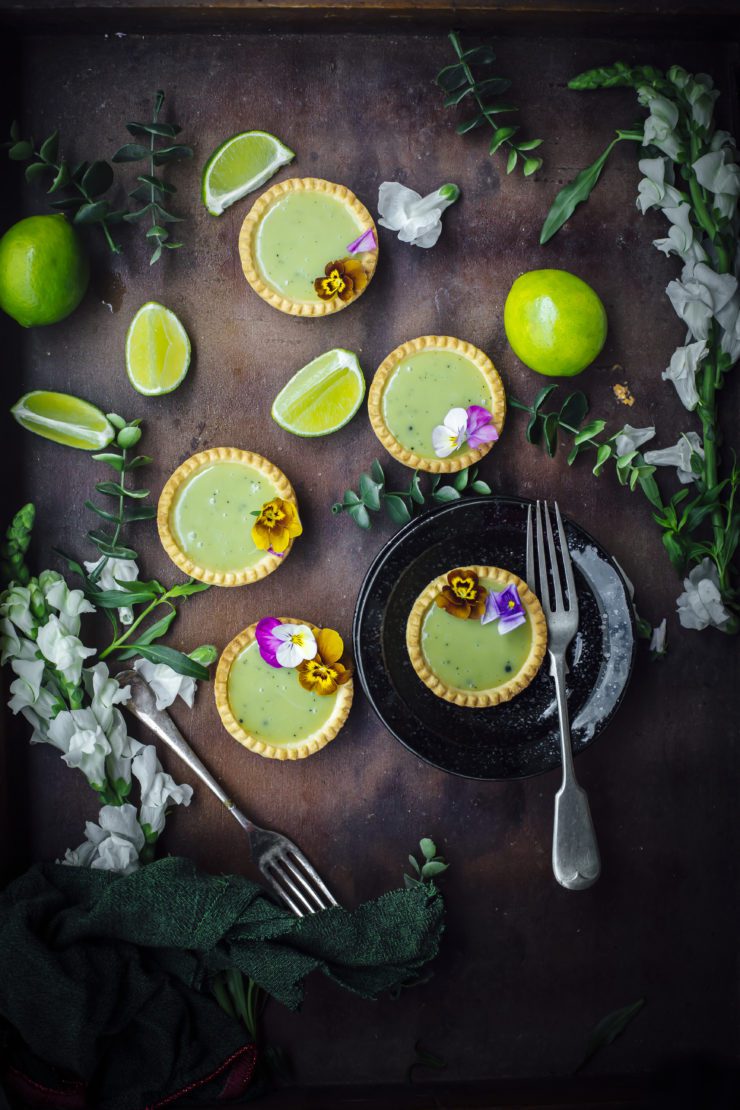 If you don't have access to matcha, skip it and you'll still have delicious lime white chocolate tartlets. The tart cases are store bought in this case. If you are up to making your own from scratch, go ahead by all means. I almost always have the pre-baked ones at home that I fill up with sweet or savoury fillings for my children's lunchboxes. For  all those who are new to making dessert, these are great to serve up on Mother's Day. No sweat and absolutely delicious.
Happy weekend to all of you!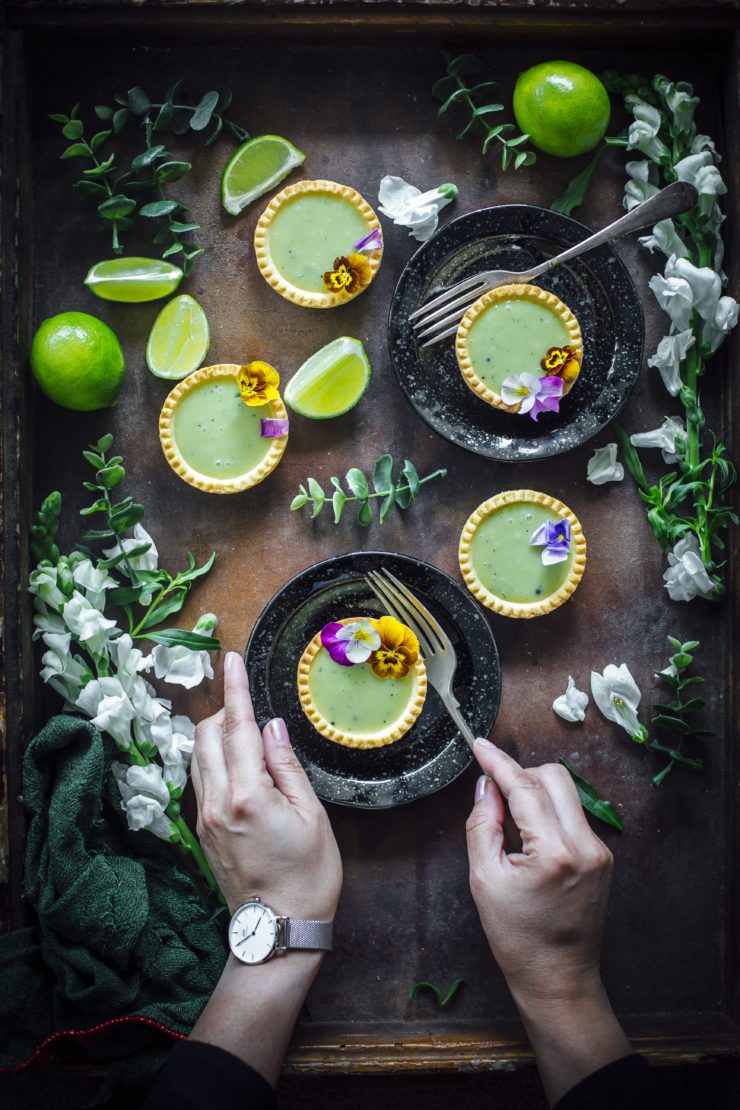 Matcha Lime Tartlets
Makes 6 small tartlets
90 ml heavy cream
180 g white chocolate (roughly chopped)
20 g unsalted butter
1 tsp powdered culinary matcha
1 tbsp fresh lime juice
6 pre-baked pastry cases (store bought)
Heat the cream in a medium saucepan over low heat until it just comes to a a boil (do not boil). Remove from heat and add the chopped white chocolate. Leave aside for 5-10 minutes until chocolate melts. Stir with a spoon to make a smooth mix. Add the matcha and lime juice and mix to blend.
Spoon the ganache uniformly into 6 tart cases. Refrigerate until set (about an hour). Serve with grated white chocolate or a dusting of matcha or edible flowers.