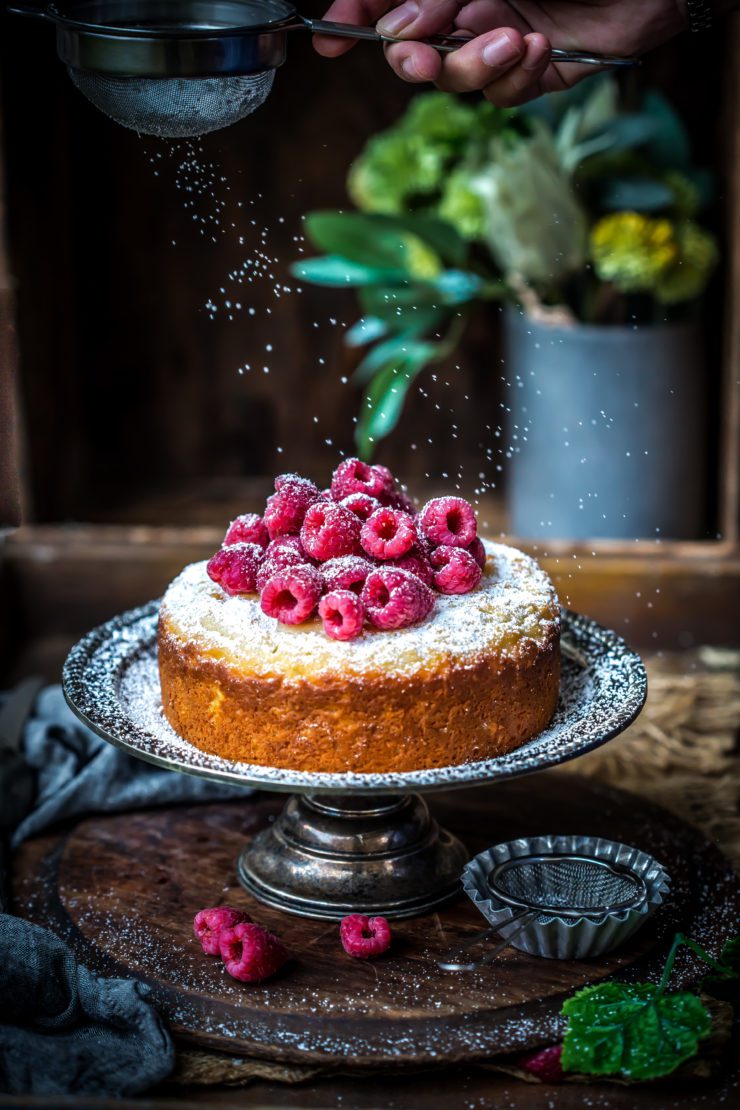 Eggless recipes are constantly requested on this blog. Whether you are vegetarian or allergic to eggs or just want to keep an eggless recipe handy for those days when you're running short of just one egg (yeah, it happens to me all the time), this cake recipe is for everyone. It is not only simple with no fancy ingredients, the cake is moist, light and delicious. In other words, you're not going to miss the eggs.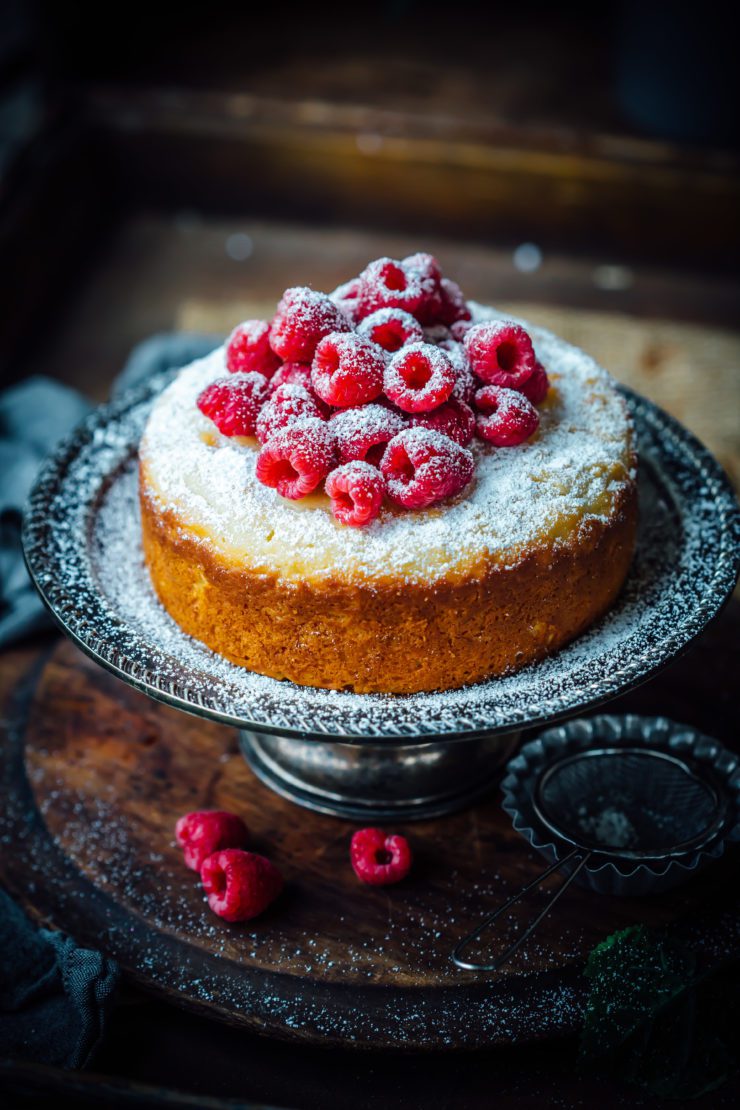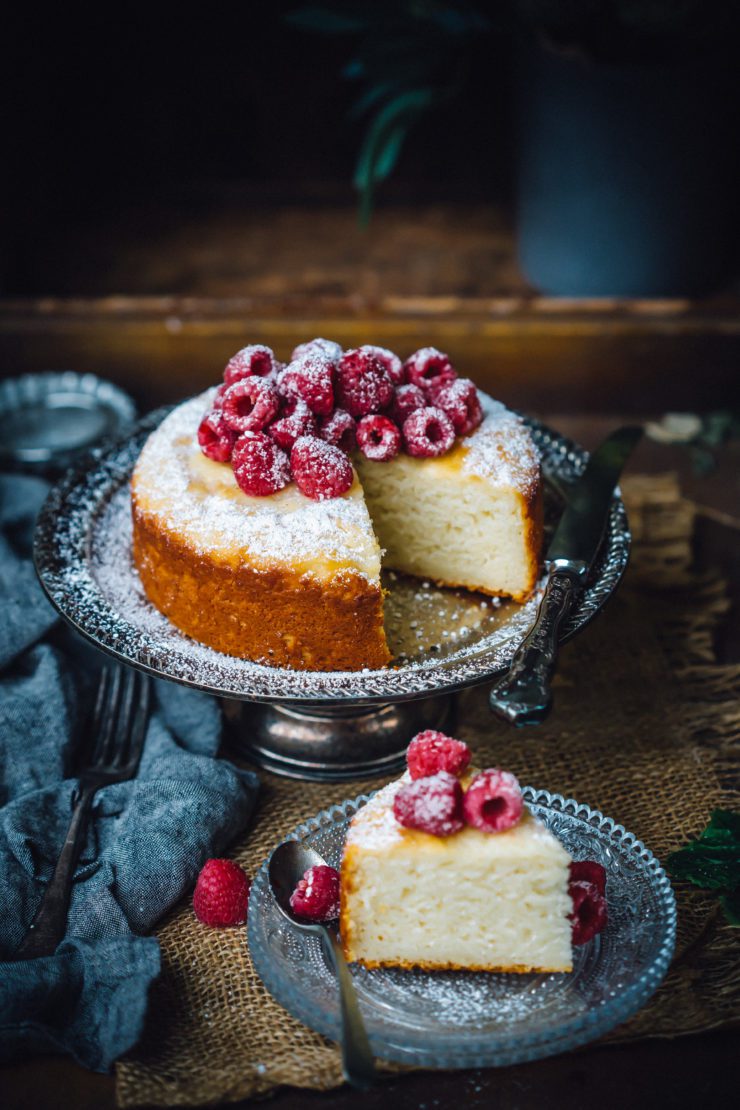 If you want to have fun with the recipe, try adding nuts, berries or chocolate chips to the batter. It's basically a blank canvas for you to paint on. I'm planning to make it again this week with apples. The weather is inching towards Autumn and apples are filling up the fruit aisles of the markets.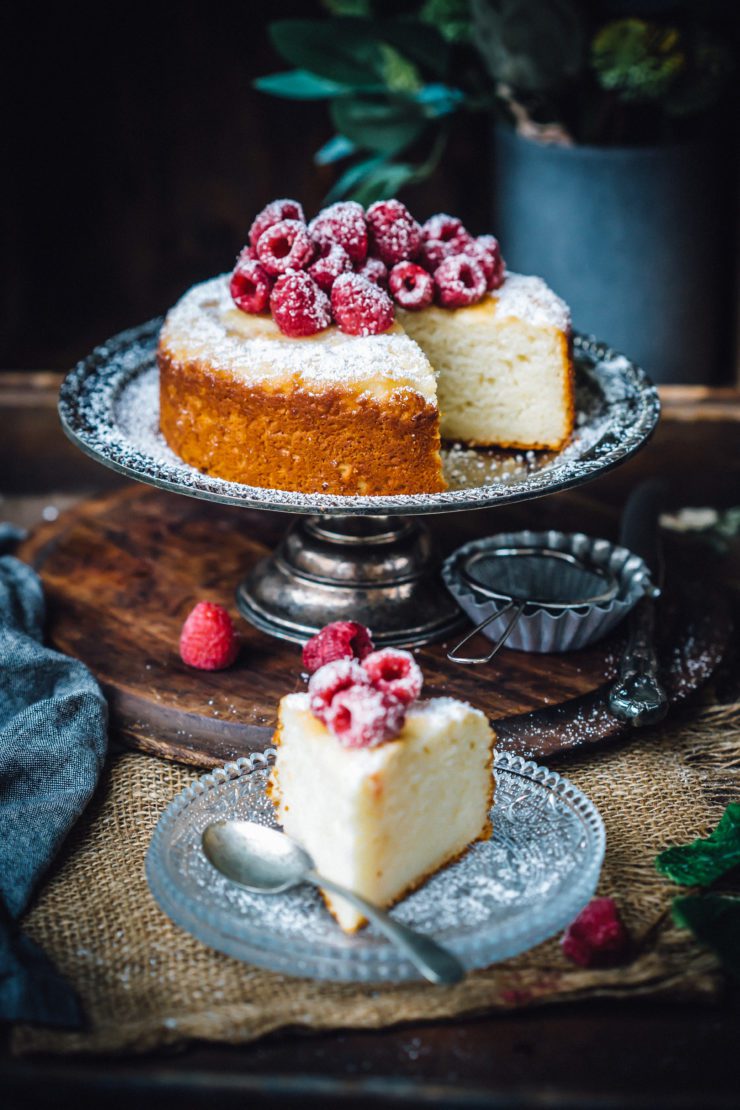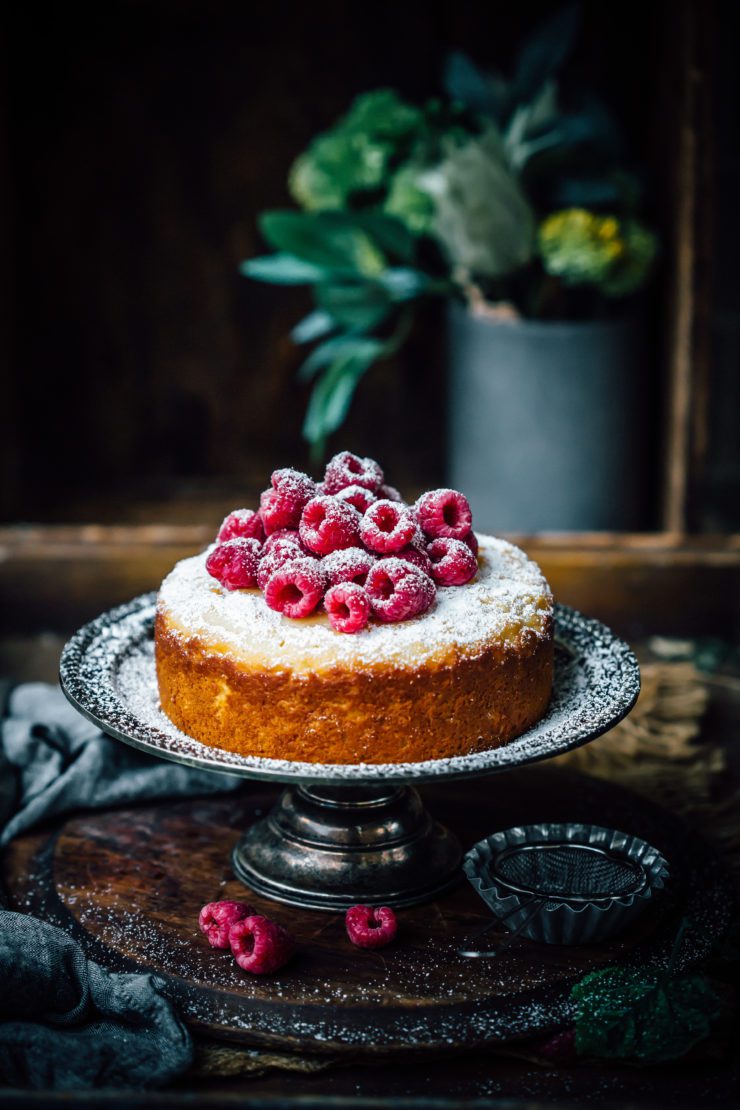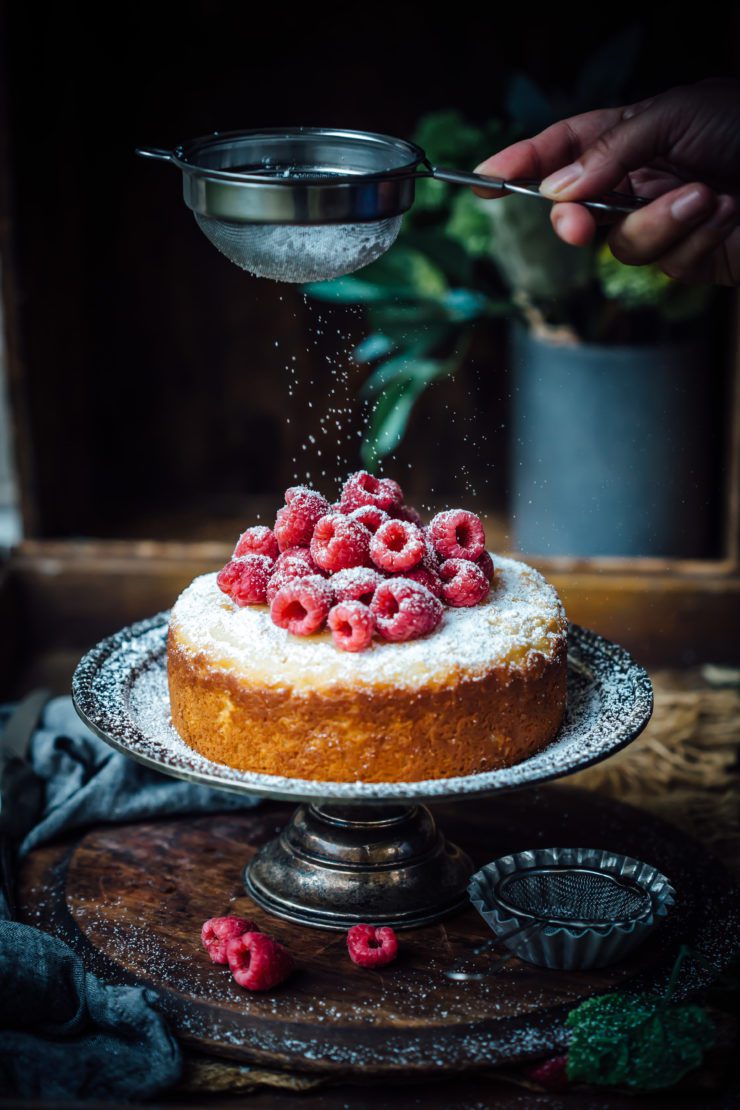 Eggless Vanilla Cake
Makes a 6 inch round cake
1 and 1/2 cups self raising flour
3/4 cup castor sugar
1/2 tsp baking soda
1 cup greek yoghurt
1/3 cup milk
1/2 cup vegetable oil
1 tsp vanilla extract
Preheat oven to 180 degrees C (160 degrees C for fan forced ovens). Grease the base and sides of a 6 inch round cake pan and line the base with baking paper.
In a large bowl place the flour, sugar and baking soda and stir together to mix. In a separate bowl mix the wet ingredients, yoghurt, milk, oil and vanilla extract. Add the wet ingredients to the dry ingredients and fold in gently (do not over-mix).
Pour into prepared pan. Bake for 35-40 minutes or until cooked through (a skewer inserted in the middle should come out clean). Remove from oven. Leave aside for 5 minutes. Gently loosen the sides with a blunt knife bu running it around the sides. Turn the cake over onto a cooling rack.
When ready to serve, dust with icing sugar. Decorate with fresh berries.