Autumn came and turned into winter and winter is half-way through. I realized that I haven't made any pumpkin desserts this year. Last Autumn, I discovered the deliciousness called pumpkin in sweeter recipes and had begun to acknowledge its hype around colder months in the Northern Hemisphere. I really wish we had access to pumpkin puree in Australia. Perhaps that is one of the reasons pumpkin cakes are not so popular here. Making the puree took me longer than creating a dessert with it. Well, I am sorted for now, having made a big batch of butternut squash puree yesterday. Gives me a solid reason to take out some every other day and make a pumpkin something.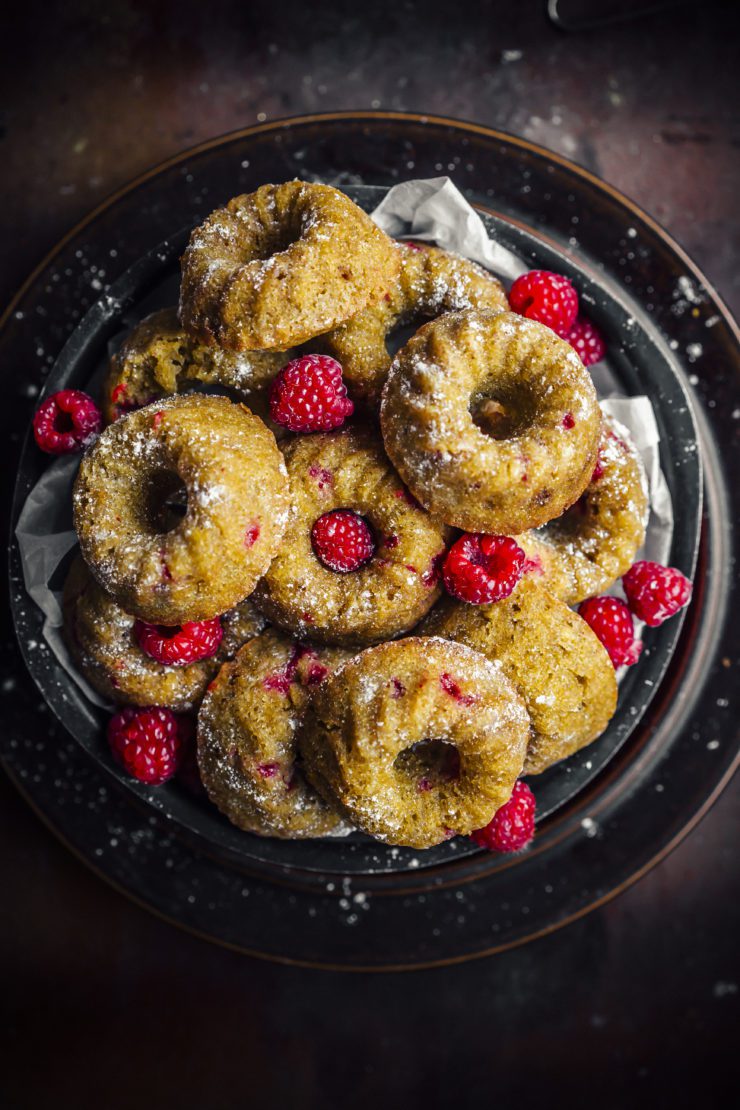 These easy peasy pumpkin mini cakes have nothing complicated or extravagant about them. Just mix and bake. The raspberries were a last minute addition since I was slightly unsure how the pumpkin alone would taste. (Oh goodness, it's been a year since I tasted pumpkin). Logically speaking, chocolate can save any disaster but berries come a close second. So instead of chocolate chips, I threw in a few raspberries.
The next few days hopefully you will see a bit more of me on the blog. I have a huge pending list of recipes to share that I can easily turn into a cookbook:-) School holidays will be over and I am planning to spend more time documenting my kitchen experiments rather than posting photos on Instagram which has become quite the bad habit for me. Anyone else, doing the same thing?
Have a great week everyone and catch you soon!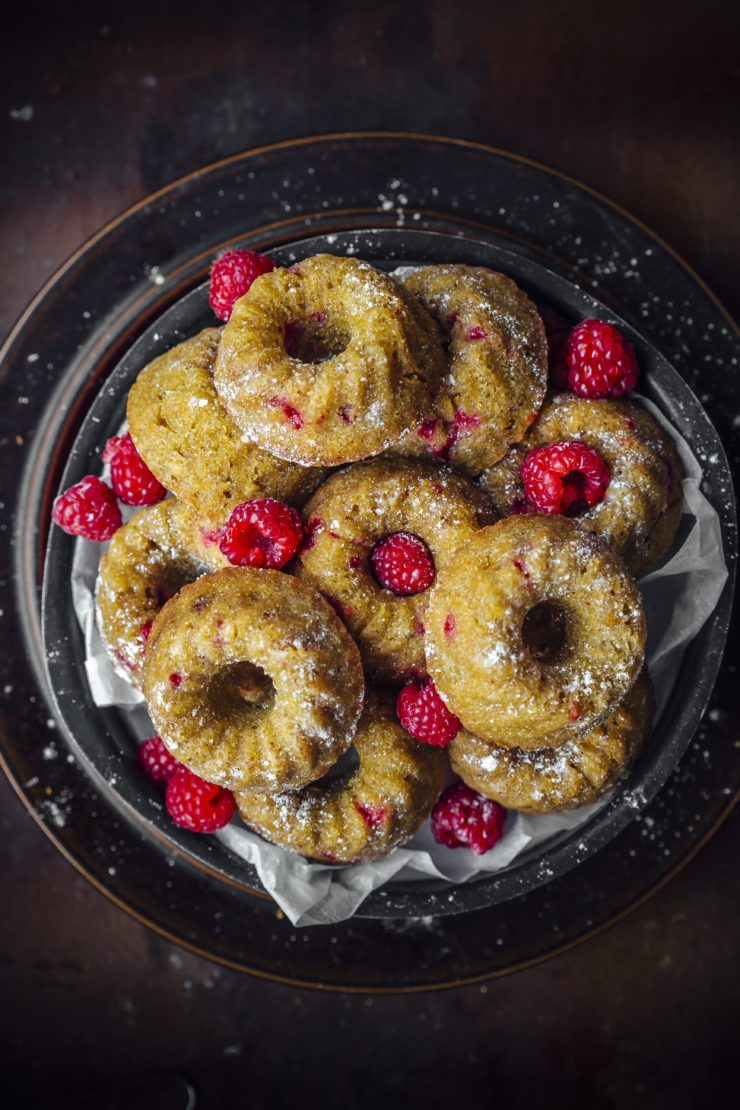 Raspberry and Pumpkin Mini Cakes
Yields 12 mini cakes
11/2 cups plain flour
3/4 tsp baking soda
1/2 tsp ground ginger
1/2 tsp powdered cinnamon
1/2 tsp powdered nutmeg
90 g unsalted butter, softened
1 cup brown sugar
2 eggs
1 tsp vanilla
3/4 cup pumpkin puree
1 tbsp vegetable oil
2/3 cup warm milk
1/2 cup raspberries (fresh or frozen, slightly crushed with a spoon.
Preheat oven to 180 degrees C. Grease a mini bundt pan well (I use cooking spray instead of butter for bundt pans).
In a mixing bowl mix the dry ingredients together (flour, baking soda and spices.) In a different mixing bowl, cream the butter and sugar together till light and fluffy. Add the eggs and vanilla and mix well. Stir in the pumpkin puree, vegetable oil and milk. Add the flour mixture and mix till just combined. Fold in the raspberries.
Spoon into prepared pan till hall full. Bake in the preheated oven for 15-20 minutes or until a skewer inserted in the middle comes out clean. Remove from oven. Leave aside for 5 minutes. Loosen gently with a blunt knife and turn onto a wire rack to cool. Dust with icing sugar. Serve warm or at room temperature.