Hello and Welcome to Sugar et al!
I am Sonali and Sugar et al. is a place where I share my passion for food (mainly sweet), photography, colors and all things beautiful and creative. Sweet food is celebrated here and quick, simple, savoury cooking is encouraged. We want to reserve our time and calories for the naughty treats.
I live in Sydney, Australia with my wonderful husband and amazing little twin boys.
As of June 2015, my career took off in food styling and photography. It was a dream come true! I am currently a contributor to Styling Magazine (AUS), Spoonful Mag (USA) and Photocuisine (stock photography), EU.
Food inspires me!  It challenges me to push my boundaries and dream up recipes that I am beyond excited to give life to. I bake a lot. I am almost always experimenting in the kitchen, either playing around with flavors or having fun with ingredients. I think the most amazing thing about food is that it has no boundaries.
Sugar in all its forms and glory is my favorite ingredient to work with. At times, it does take over my life and my blog, not my health, though (that is something I get asked often). I believe in maintaining a balance and moderation in my diet. Cakes and desserts are a form of artistic expression for me. While I love the simple ones, I get really excited about desserts with height, drama, dripping sauces, carrying textures, spiced up and filled with exotic flavors.
What you can expect here are sweet recipes that focus on the different flavors, textures and visual aspect of food. You may come across indulgent recipes and gluten free, low fat, healthy recipes as well. Spices are a part of my heritage so I pair them often with my sweet creations.
I almost always include shots from various angles to give you a clear idea of the texture, height and feel of my recipes.
I started this blog in early 2013, a few months after I came to live in Sydney, smitten by the passionate food industry here, the gorgeous Australian produce and my need to cook with them every single day. I mostly cook with local and seasonal ingredients plus there is always good old chocolate to make things better:-)
Photography is self taught and I am learning something new everyday. I love plating up and styling food and most definitely 'eat with my eyes' first. My style is rustic along with the usage of plenty of bold colors.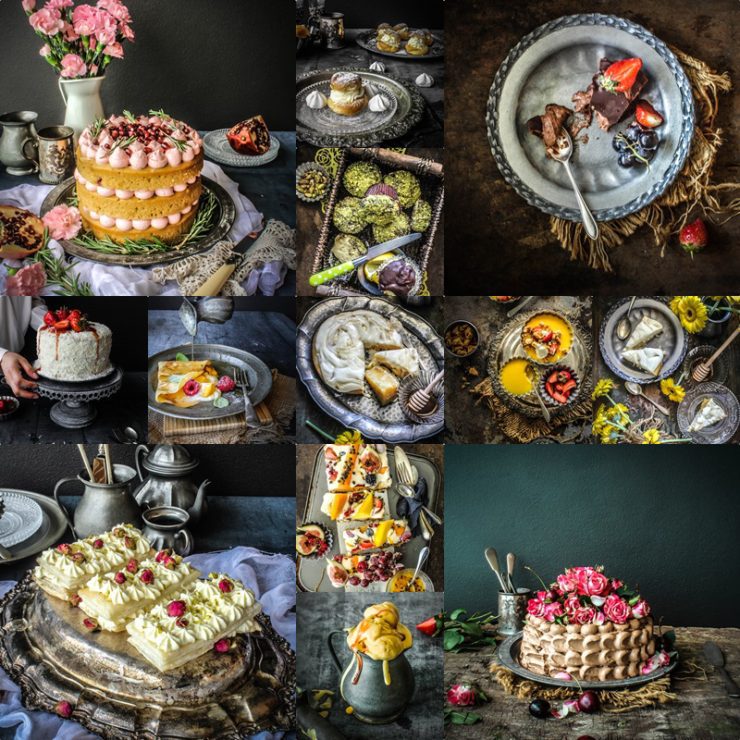 More about me:
The sweet treats I make today are very different from the ones that I grew up eating though I largely draw the inspiration from my childhood favourites. I grew up in the city of Kolkata, India a place known for it's fascinating share of Indian delicacies and gorgeous sweets.  I don't know when and how I fell in love with baking because baking was not all that popular in India at that time, not even today. I do remember however how much I was in awe of the  little round portable oven in my house and would skip my time with friends to help my Mom. Years of reading cookbooks, watching videos on YouTube and practice helped me feed this passion and today, baking is what I enjoy the most.
In a no-so-long-ago life, I had a very successful career in the banking industry. I decided to take a career break when I became a mother to twin boys and that is when I reconnected with my passion for baking and cooking.
Sugar et al is a wonderful outlet for my creativity and I love coming back to it every day. I hope you enjoy it as much as I do.
Thank you for stopping by!
Disclaimer: All content in this blog are copyrighted and rights reserved. Please seek permission before use.