It poured incessantly all weekend. Rains are great but not when it is already cold. And definitely not during the weekend. When I woke up to the rains on Saturday morning, I imagined how our weekend would turn out, walled in with no adventure. But to lift up the spirits, the Husband served a gourmet breakfast, all plated up with the perfect amount of cheese. Loads of it! Now that was not a bad start.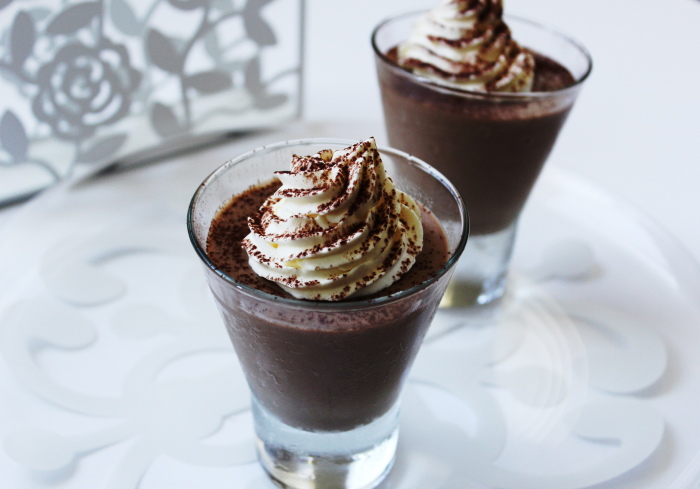 It did not shower in a huge downpour…just an annoying drizzle that wouldn't go away. We came up with the idea of an impromptu visit to our earlier suburb. The twins instantly recognised the place, much to my surprise and became very excited. And so was I. That familiar lanes, shops, faces, library, parks and the BAKEWARE store. I realised how much I missed this place. We had a Vietnamese lunch at our usual table at the restaurant and talked about memories of our stay in that locality. I had stayed a considerable amount of time with the kids alone there on account of my husband's work related travel but I was almost always at ease. Guess who I had for a neighbour. The cops!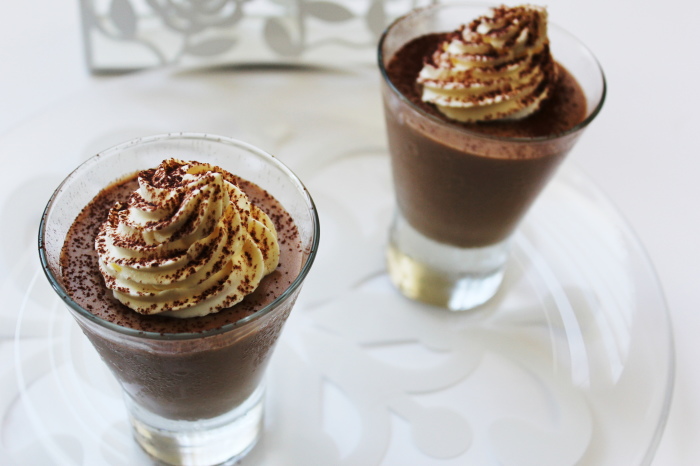 During the course of the conversation, I was reminded of this dessert that I had made for myself at midnight during one such long travel. I made four servings, added a good deal of liquor (far more than the recipe), refrigerated them for setting up, piped a little decoration the first thing I woke up in the morning, took pictures, posted them on Facebook (for my husband to see:-)). And devoured them myself! It definitely made me feel good…and a little less lonely. Bailey's Irish cream, I think can by default takes you to Heaven. When you add chocolate to it…need I say more!! Have you ever made something fancy, just for yourself? I would love to hear your stories.
Until this day, one of the pictures was the profile photograph of my blog's Facebook page. But l missed posting this beauty. When I came back home, I looked up some old folders and found what I was looking for. And a lot more. So many posts that never happened. Or should I say, yet to happen.
The forecast is calling for rains all week. But guess who's not disheartened.
Rains are great!!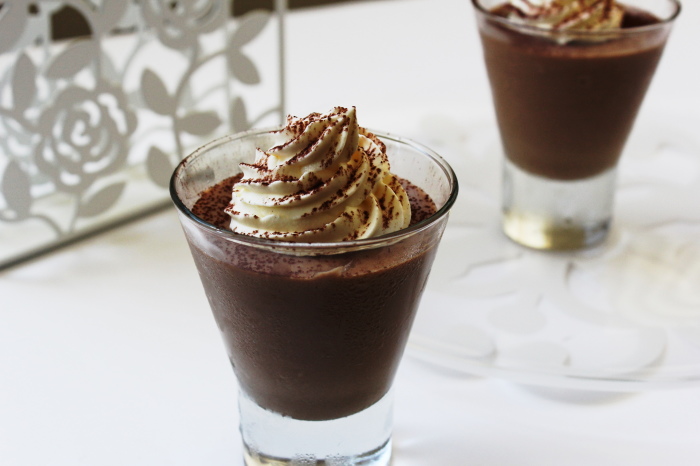 Irish Cream Milk Chocolate Mousse
Serves 4
4 Egg Yolks
¼ Cup Sugar(or to taste)
1 teaspoon vanilla extract
½ Cup heavy cream for the custard (Crème Anglaise)
3/4 Cup Milk Chocolate chopped or broken into cubes
1 teaspoon powdered gelatine
1 Cup Heavy Cream for whipping
2 Tablespoons Irish Cream (preferably Baileys)
Heat the ½ cup cream over medium heat in a saucepan. Beat the egg yolks and sugar together in a bowl. When the cream reaches boiling point take it off the heat, let it cool till just warm and add the gelatine. Let the mixture stand till the gelatine becomes puffy. Reheat the cream slightly till gelatine dissolves and slowly pour it over the egg mixture whisking constantly. Return the egg-cream mixture to the pan.
Heat the mixture under a medium-low flame, whisking constantly till the mixture thickens enough to coat the back of a spoon. This is called a Creme anglaise/custard.
Place the milk chocolate in a bowl. Remove the custard from heat and pass it through a sieve into the bowl of chocolate. Let the mixture remain undisturbed for a while. Stir to smoothen out the chocolate. Cool to room temperature.
 While the custard is cooling, whip the remaining 1 cup cream to stiff peaks. Add the 2 tablespoons of Irish cream and mix gently. Store in the refrigerator till needed.
When the chocolate mixture has cooled down completely add it to the whipped cream gradually & fold in till no white streaks appear. Pour into serving glasses. Refrigerate till set, about 4 hours or preferably overnight.
To serve, pipe a little swirl of whipped cream or simply dust with cocoa powder.