I am back home after a super hectic yet wonderful trip. After eating plenty of good food and gorging on sweets, I would have loved to post a few Indian recipes. Those are sure to follow but today I wanted to post these Melting Moments. Sugar et al has completed 6 months today and a half anniversary was the perfect excuse for me to look back, go through my previous posts and recipes and assess how far I have travelled since I started out.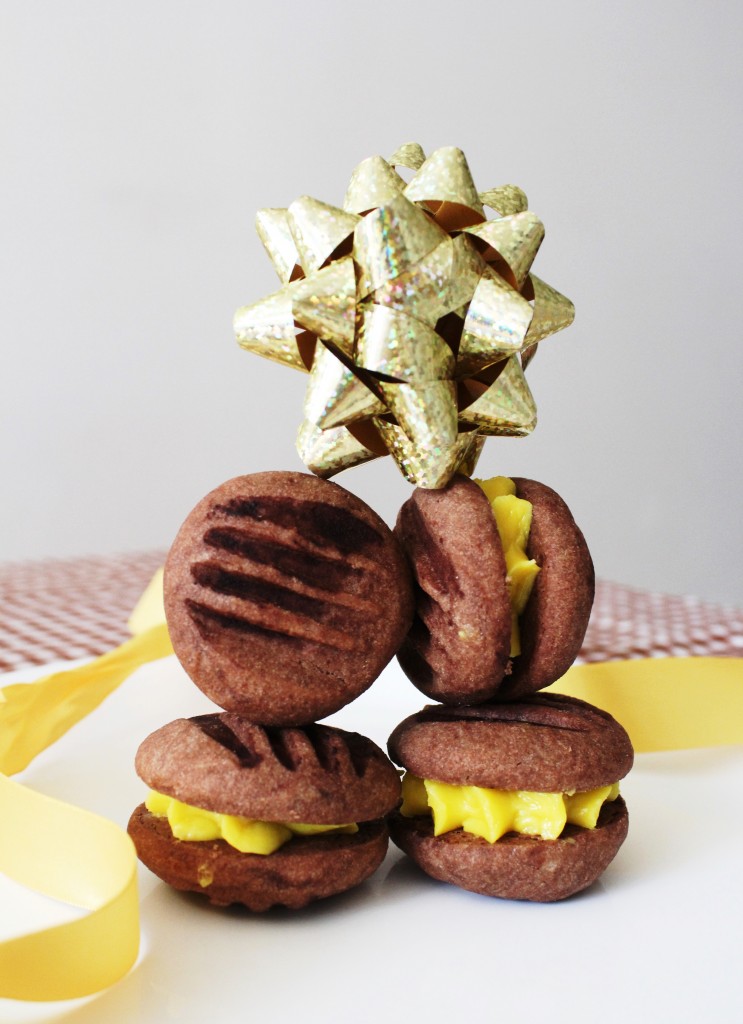 Its been such an amazing journey with the new things that I learnt along the way, the wonderful people who I came across, the different cuisines, creativity, thoughts, ideas that I find everywhere.  Funny that I didn't even know that such a beautiful place existed on the Internet before I started. I so love this blog-o-sphere as much as I love you all.
I am my own critic. Will it be exaggeration if I tell you that so much of the food I cook and photograph don't make it to my blog? If I am not happy with the way a dish looks it will not be posted and I will start working on something else. I make a rare exception if the recipe is unique or has taken a great deal of effort to make or the gap between my posts are significantly long. So today I have recreated these cookies, with variations of course. My Strawberry Melting Moments is one of those posts which I was never proud of. I was experimenting with my camera and they were photographed badly. Do you also have such instances? Are there posts that you wish you had done differently?
That being said, I am totally in love with these cookies. The crumbly melt-in-your mouth texture makes them so special. Passion fruit pairs beautifully with chocolate in these cookies and look how bright they look together! This months Sweet Adventures Blog Hop challenge is also about cookies. I have missed the last few challenges so I was excited to find out about the Cookie Monster theme in August.  The event is being hosted this month by Sophie from The Sticky and Sweet. Do check out the fantastic creations that all have put up at the end of the post.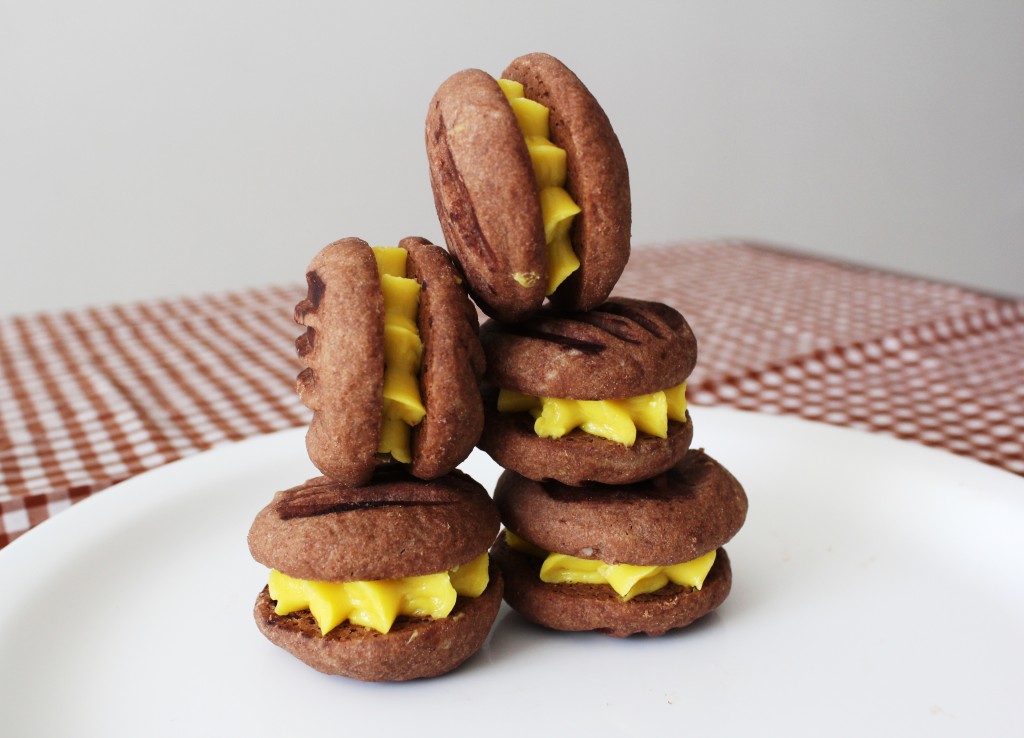 Eggless Chocolate and Passion Fruit Melting Moments
Makes 7 large sandwich cookies
125g unsalted butter, softened
1/3 cup pure icing sugar, sifted
1 cup flour
2 tbsp custard powder
2 tbsp cocoa powder
For filling
60g unsalted butter, softened
1/2 cup pure icing sugar, sifted
2 tbsp passion fruit puree, strained to remove seeds
2 drops yellow food colouring
Preheat oven to 160 degrees C. Line 2 baking trays with baking paper. Using an electric mixer or with a hand mixer, beat butter, and sugar until light and fluffy. Sift flour, custard powder and cocoa powder over the butter mixture. Stir with a wooden spoon until just combined and a soft dough forms. Using 1 heaped tbsp of dough per ball, make balls. Place on prepared trays leaving room for spreading. Using a fork dipped in cocoa, lightly flatten each biscuit until 1 cm thick. Bake for 15 to 20 minutes or until cooked through. Cool on tray for 15 minutes. Transfer to a wire rack to cool completely.
Meanwhile make the passion fruit filling: Using an electric mixer or with a hand mixer, beat the butter till fluffy. Add the sugar gradually and whisk to combine. Add the passion fruit puree and mix well. Tint the frosting with food colour. Spread or pipe the filling on the flat side of a cookie. Sandwich with another cookie. Repeat with remaining cookies and filling. Serve dusted with cocoa powder.