Ever since I came back from my trip to India I have been craving more and more Indian food…the spicy curries, the mouth-watering street food and most of all the sweet treats. The part of India where I have lived for the most part of my life is famous for its sweet shops that fill up every nook and corner of the city. The variety is immense and choices unlimited. Perhaps, that is where my fascination for dessert stems from. I hope to try and recreate as many as I can.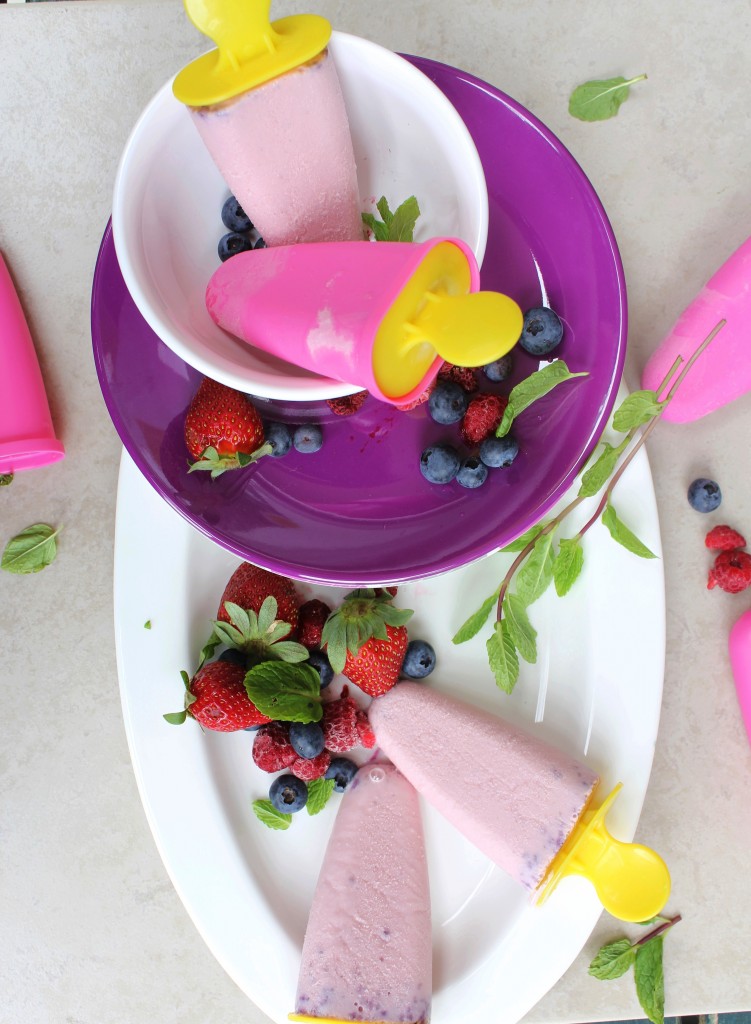 To be honest, I have never enjoyed Indian summers as it tends to be humid and sticky and makes you feel tired easily. But there are some delicious ways to beat the heat and that makes up for everything. Kulfi is a frozen dairy dessert, popularly known as an Indian ice cream. It is very simple to make and does not require an ice cream maker. Traditionally Kulfis are flavoured with spices and/or nuts which makes them aromatic and downright delicious. A lot of people make them at home but the best way to enjoy them is from the street vendors who make them look all the more vibrant with different coloured syrups and condiments.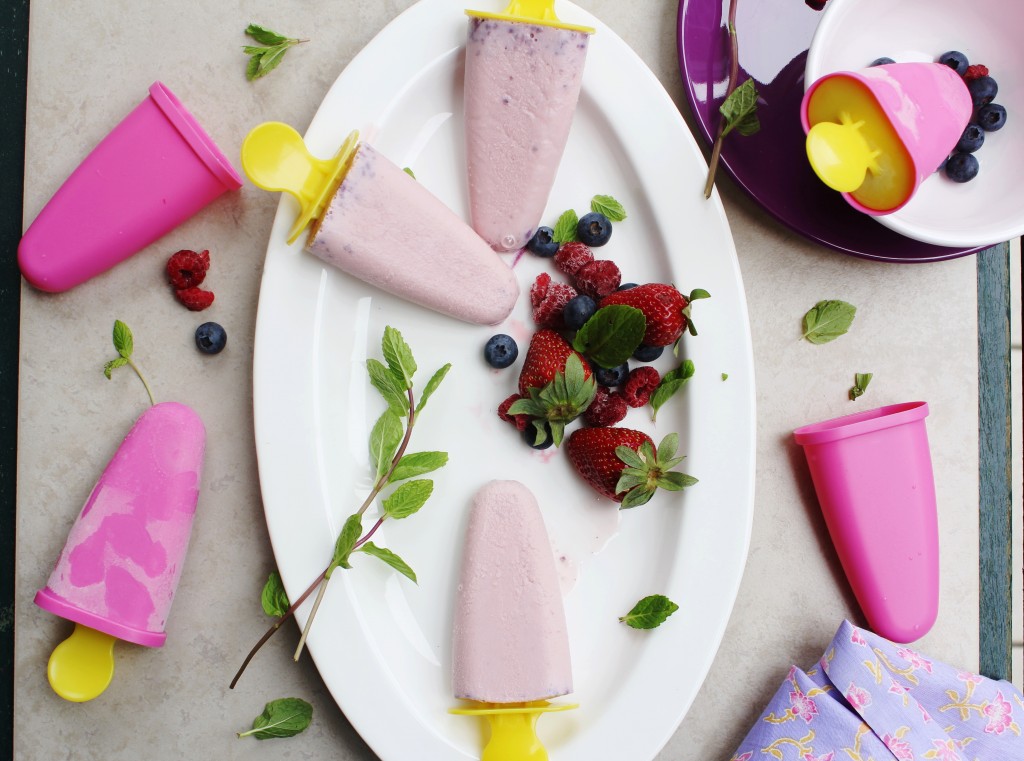 During the trip, I enjoyed the street side Kulfi as much as I could, eating two or three at a time but I don't think that I've had enough of them. I made them the very next day I arrived in Sydney. But with a berry twist (Spring, I embrace you with open arms)! Cardamom powder is an integral part of Indian sweets. If you do not have access to it, you can easily make it at home by cracking the pods open and passing the seeds through a food processor. The skins can be added to tea to get a wonderful flavour and aroma.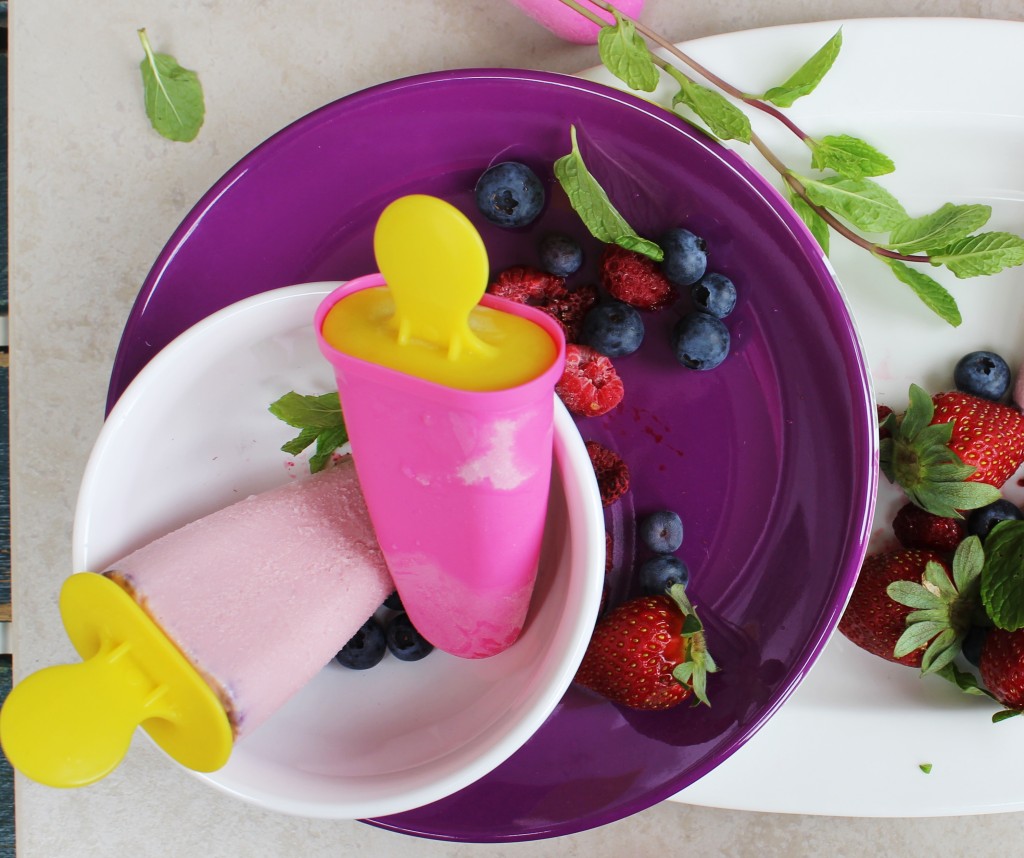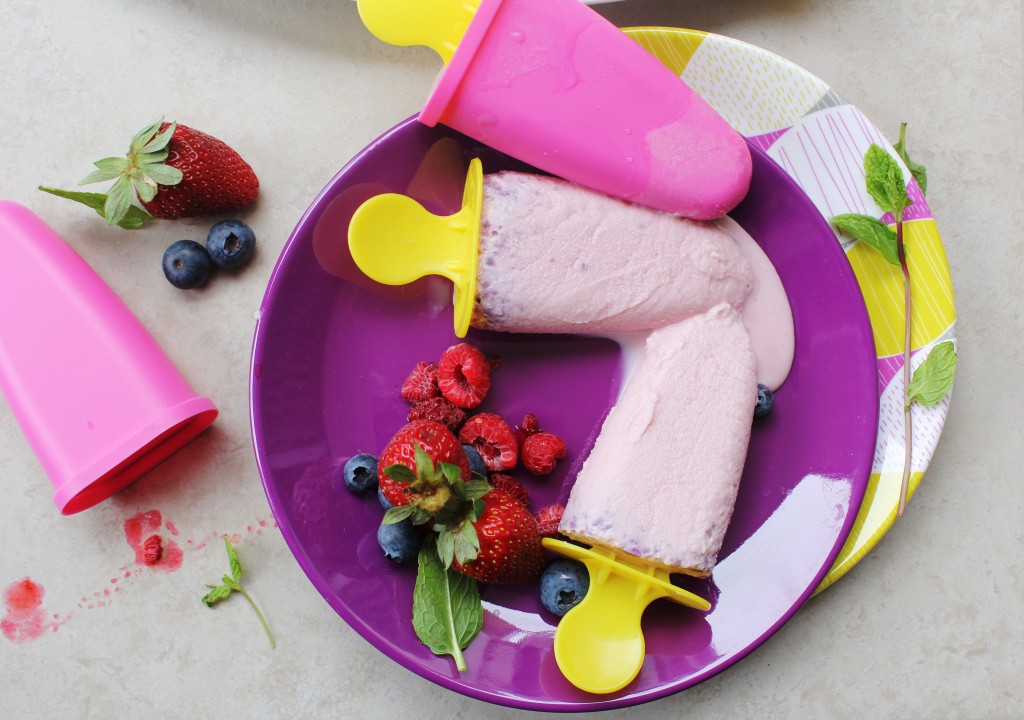 I personally loved the pairing. I was careful not to overpower the authentic flavours of the Kulfi by adding too much berries. As soon as you remove the moulds you can smell the cardamom. One bite into the dessert you can taste the raspberries and blueberries along with the smooth, creamy milk. And you will want to go back for it..over and over again!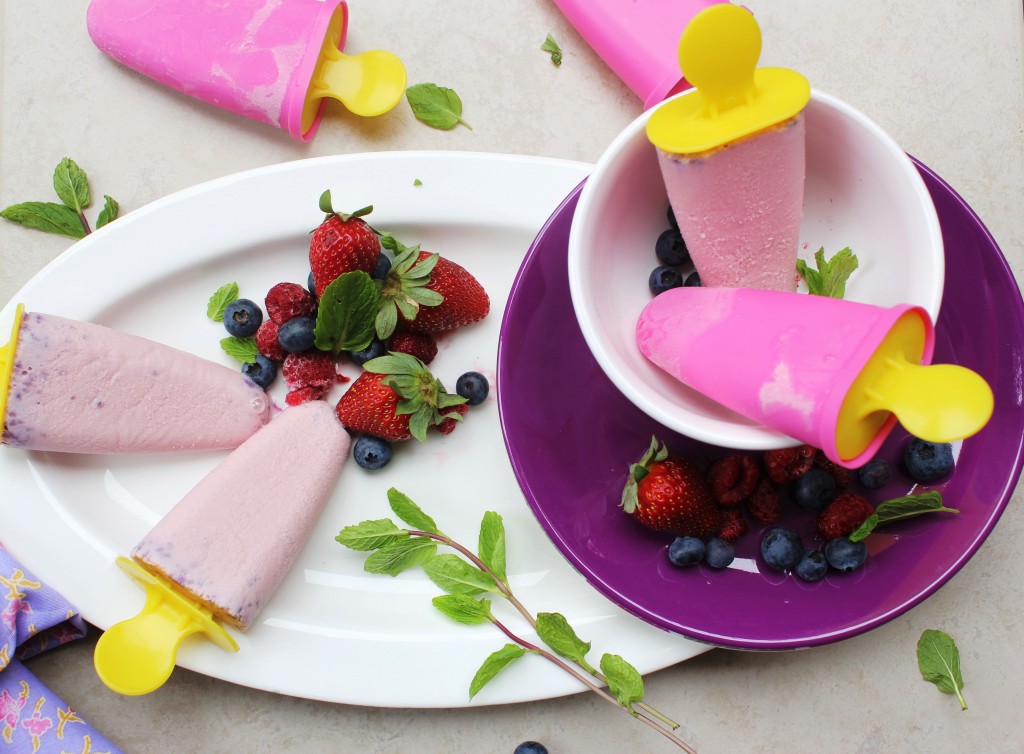 Mixed Berry and Cardamom Kulfi Ice Cream Popsicle
Makes 8 popsicles
500 ml full fat milk
1/2 cup condensed milk
1 tsp cardamom powder
1 cup mixed berries (strawberries, raspberries, blueberries)
1 tbsp sugar
In a heavy bottomed, shallow pan heat the milk and bring it to a simmer (on medium heat). Stir the milk from time to time to avoid burning. Simmer the milk till it is reduced to half its volume and turns a beige color. Add the condensed milk and simmer for 5 more minutes. Remove from heat and add the cardamom powder. Let the mixture cool to room temperature.
Meanwhile, process the berries and sugar in a food processor till completely pureed. Add the puree to the cooled milk mixture and process to blend together. You can use a stick blender or a food processor. Strain to remove seeds (optional). Pour into popsicle moulds and freeze for at least 4 hours, preferably overnight.