As our festival of Durgotsava kicks off from today, I cannot help but feel very nostalgic. Though we do take part in quite a few celebrations that take place around Sydney, it is nothing compared to the ones that happen back home in India.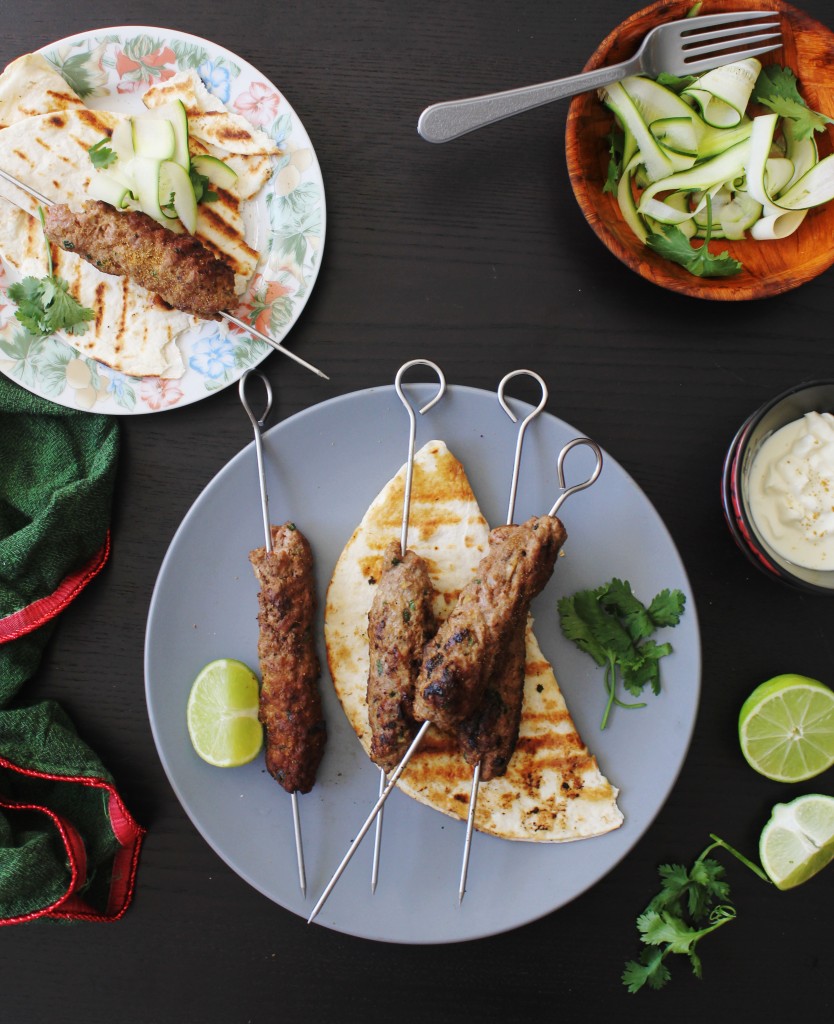 During this time, the Eastern part of India shuts up shop for 5 continuous days and is in a celebratory mode. Makeshift structures (pandals) are constructed all around the state of West Bengal to house the warrior Goddess Durga and every nook and corner of the state is adorned with beautiful lighting and floral decorations. Mother Durga as she is referred to is an embodiment of feminine power in the Hindu culture and the 5 main days of the festival are celebrated as the time she returns to stay (along with her children) at her father's place. Therefore married women also look at it as an occasion to reunite with family. The idols that also showcase the unique craftmanship of their creators depict the Mother riding a lion and carrying different weapons in her ten arms as the festival celebrates her victory over the mythological demon Mahishasura. The Durga Puja festival essentially epitomizes the victory of good over evil. Needless to say, food is an integral part of this celebration.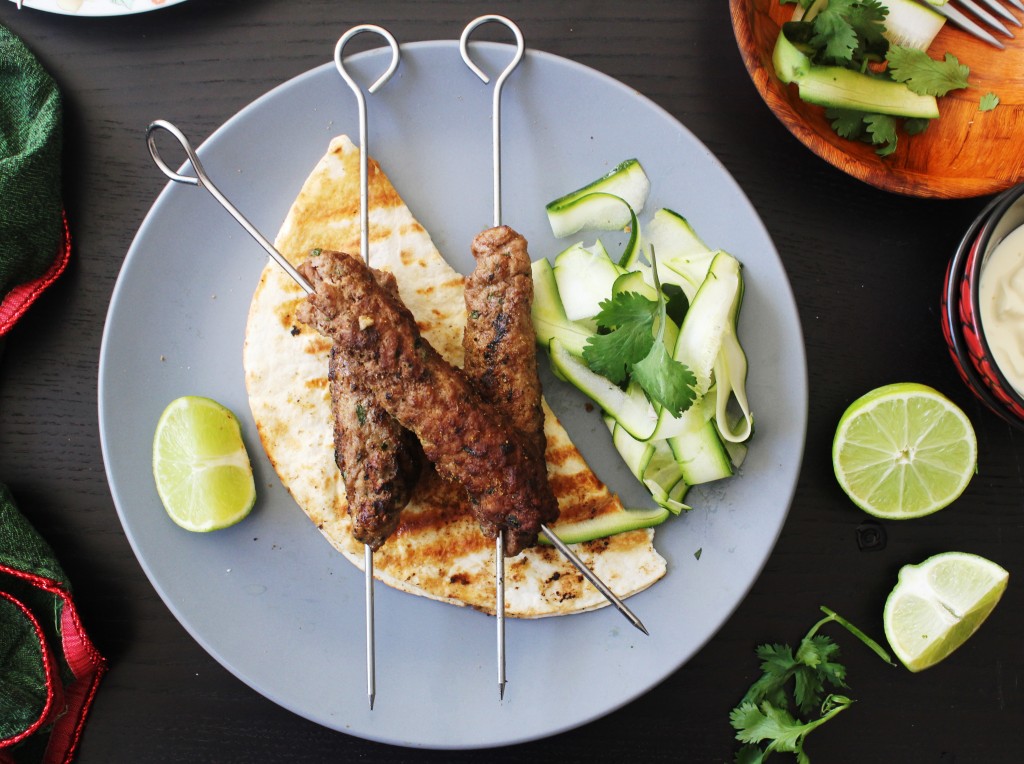 Very few at this time cook at home and prefer to eat either at the community get together or the various food stalls that sell the traditional Indian dishes. Mainly the street food. I have told you earlier how much I love the street food in India. Among the popular food are the chats, chicken rolls, kebabs and Biriyani. Indians love their biriyani and each state has their own way of cooking it. I will post my biriyani recipe one of these days too but today I am sharing a recipe that we generally make during pre or post festival gatherings.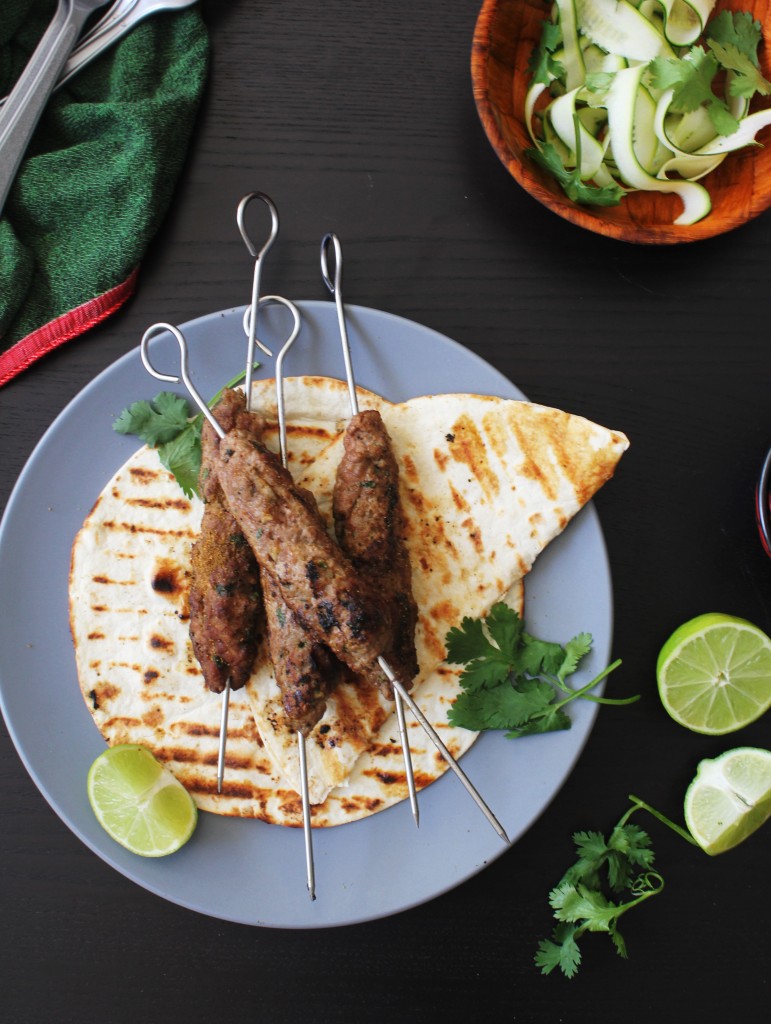 These kebabs are really easy to put together and are just perfect when you are entertaining a big group of people. The mince mixture can be prepared ahead in time and skewered to be grilled when your guests arrive. The last part of the recipe is my own addition. Lamb and cumin are a classic combination and coating the kebabs in roasted cumin powder brings out the flavour like an explosion. The kebabs can be served with a cucumber ribbon salad or a mint chutney. You can eat them on the skewer like an appetizer or wrapped in a flatbread or tortilla for lunch or dinner.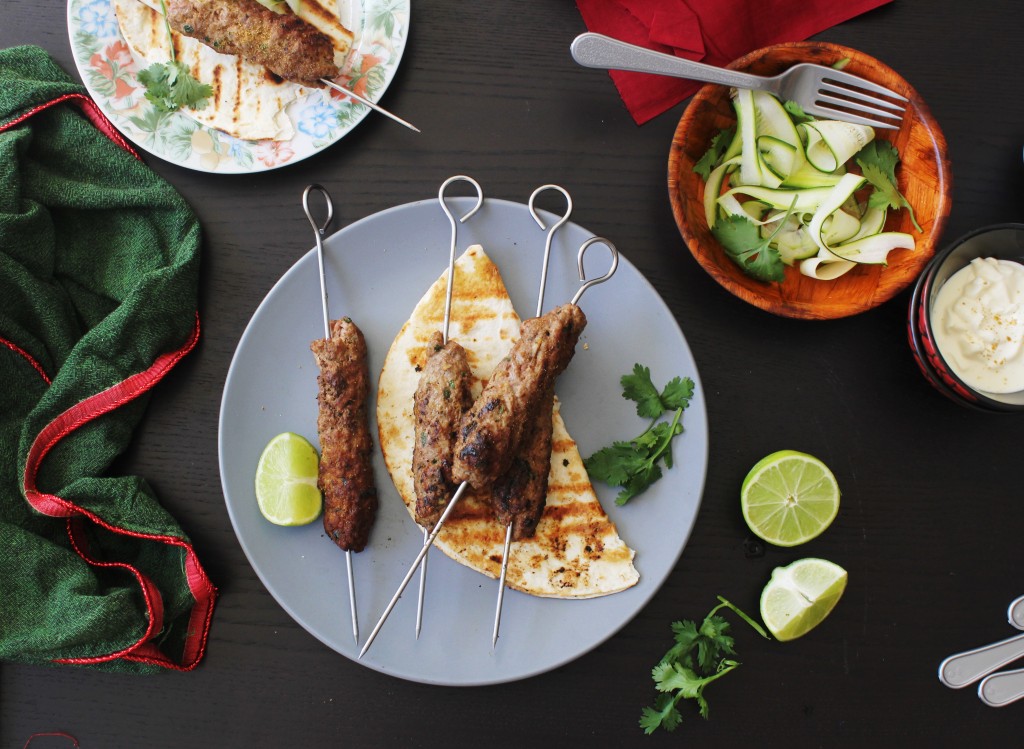 Lamb Seekh Kebabs -Indian lamb Skewers
Serves 6
500g lamb mince
1 medium-sized onion chopped very fine
1 tbsp garlic paste
1 tbsp ginger paste
1/4 cup breadcrumbs (more if mixture does not come together)
1/2 cup fresh chopped coriander leaves
1/4 cup freshly chopped mint leaves
1 tsp lemon zest
1 tsp garam masala powder (available in most supermarkets or Indian stores)
1 tsp cumin powder
2-3 green chillies very finely chopped (optional)
Salt to taste
Vegetable Oil for cooking
Roasted Cumin Powder
1 tbsp cumin seed
Combine all the ingredients into a large mixing bowl. Using hands or with a wooden spoon mix the ingredients thoroughly till they are well blended. Cover the bowl and put into the refrigerator for 1 hour.
If you are using bamboo skewers, soak the skewers in water for 15-20 minutes.
Remove the mixture from fridge and divide into equal portions. Take each portion and form it into a long sausage-like kebab while pressing on to a skewer. Do this till the mix has firmly adhered to the skewer. Put some oil on your hands to prevent meat from sticking to them. Repeat till all the kebab mix is used up.
Heat a chargrill pan or a large frying pan with oil till smoking hot. Brown the kebabs on one side, then flip over and brown on the other side. Take care not to overcook the kebabs or they will lose their juicyness. It generally takes 7-8 minutes to cook them overall.
Remove from the pan and coat the kebabs in the roasted cumin powder. Serve with lime wedges and salad.
To make the roasted Cumin Powder,  roast the cumin seeds in a frying pan over heat till fragrant. Process to a powder in a food processor.