There is something special about making things from scratch. Especially when they are simple, easily achievable and money-saving. Making Jam at home is an easy process as long as you keep in mind a few basic things.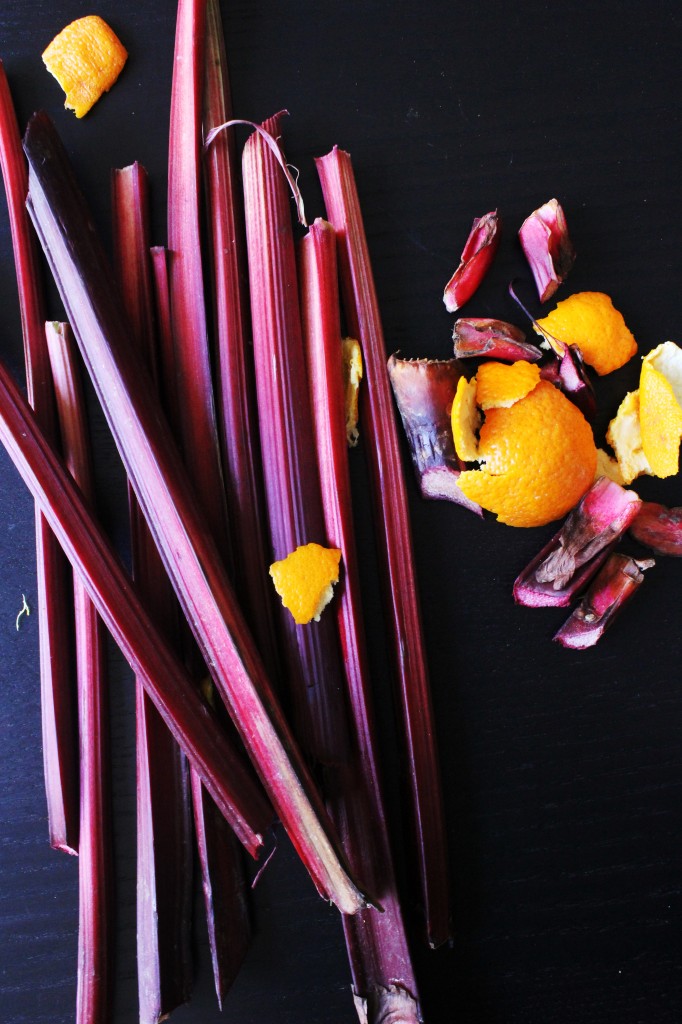 The gelling agent that sets a jam/jelly is Pectin that is a naturally occurring carbohydrate found in fruits. The levels of pectin varies between fruits and therefore it is handy to know which fruits will give you a better consistency while making jam (without having to add an external gelling agent). Does that mean, you cannot use your favourite fruits to make jam or preserve if they are low in pectin? Not at all. In that case, you can combine low-level pectin fruits with a high level one to get the desired consistency. You can refer to this page to understand the levels of pectin in fruits.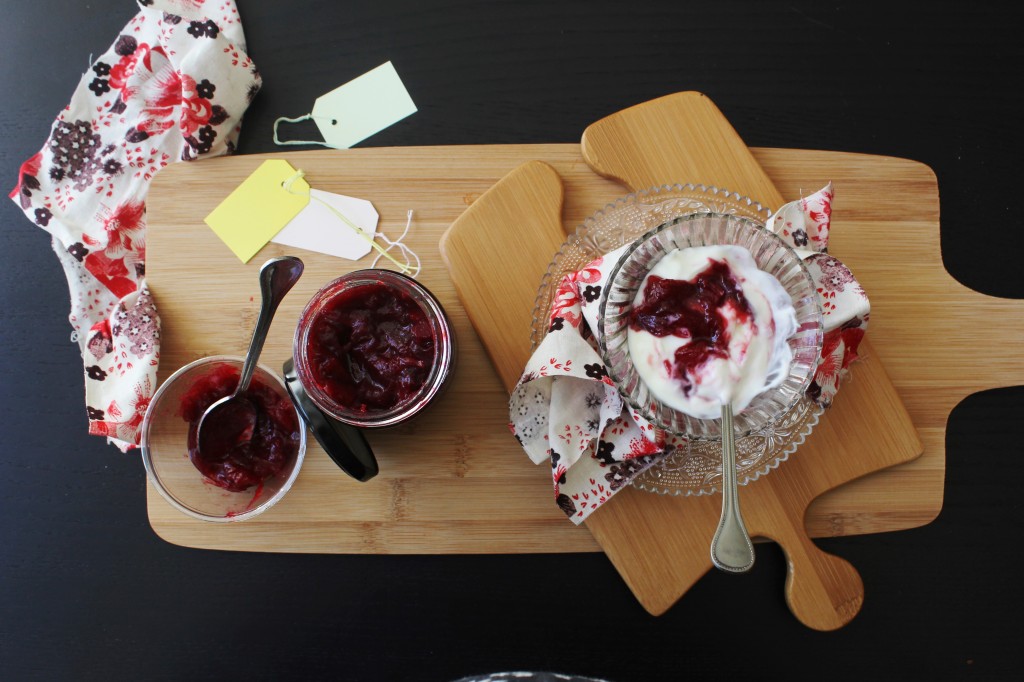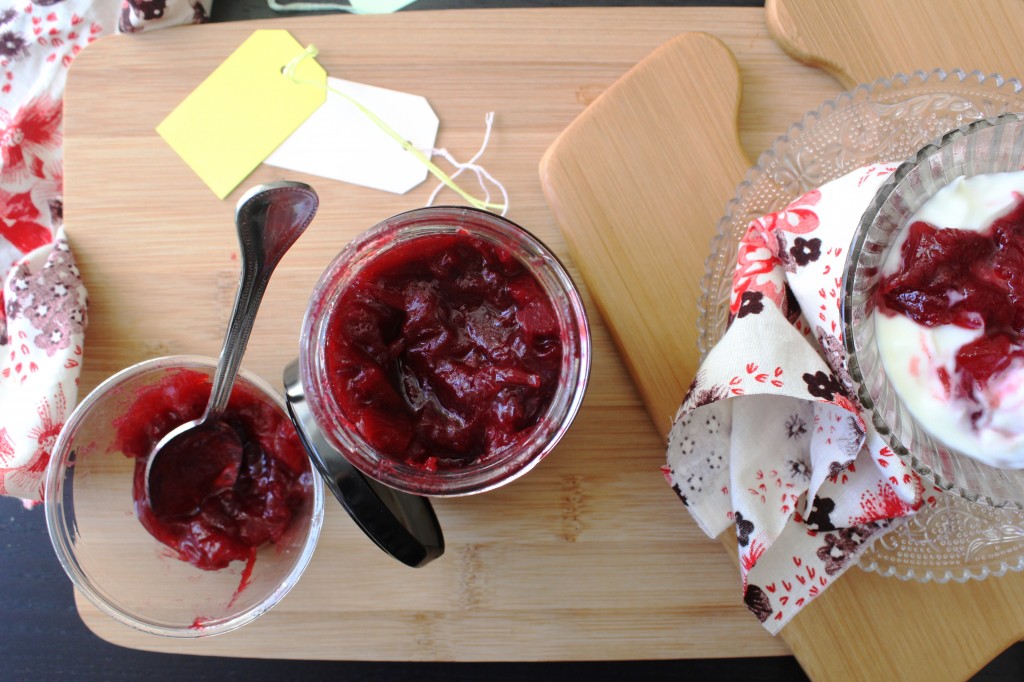 This jam is not too sweet and the combination really works. Citrus peel is high in pectin and gives the jam just the right amount of citrusy flavour to balance the sweetness of the rhubarb. The peel along with Glace/Candied/Crystallised Ginger gives the jam a unique texture and bite. Ginger is my all time favourite ingredient and I just need an excuse to add it in my recipes. Rhubarb can vary in sweetness at different time so you will need to adjust the sweetness accordingly. Also, candied ginger is already sweetened so if you are skipping it, the sweetness might again need adjusting.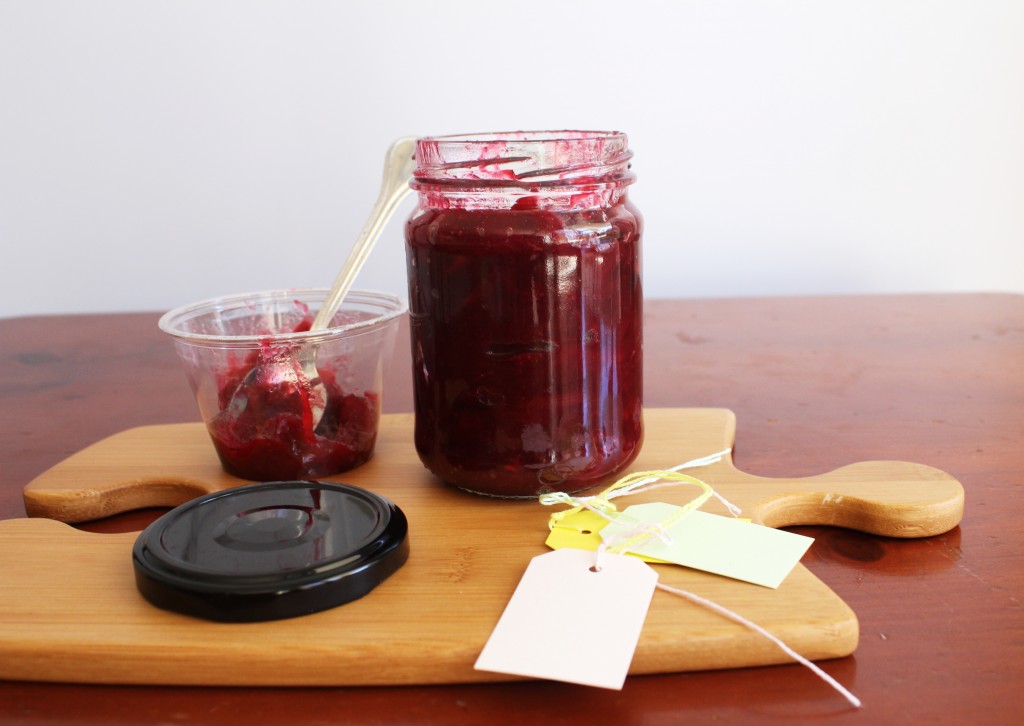 Rhubarb, Orange, Ginger Jam
Makes 1 jar
1 bunch rhubarb( approx 350 g), trimmed, cleaned and chopped into 2 cm pieces
1/2 cup freshly squeezed orange juice
Peel from 1 orange, thinly sliced
1/4 cup glace/candied/crystallised ginger, roughly chopped
200 g castor sugar
Combine the rhubarb, sugar, orange juice and orange peel in a large, wide heavy-based saucepan. Stir over medium-low heat until the sugar dissolves. Increase heat to high and bring to the boil. Reduce heat to medium, add the ginger and boil gently, stirring occasionally, for 15-20 minutes or until jam reaches setting point.
Remove the jam from the heat immediately and ladle into the preserving jars and seal. Set aside until cooled completely. Label, date and store in a cool, dark place.