I simply love sweet-savory food combinations! When balanced well they can do wonders for your taste buds. What better than fluffy pancakes dripping in maple syrup with crispy salty bacon. And to tie them together juicy blueberries that are bit sweet..a bit tart!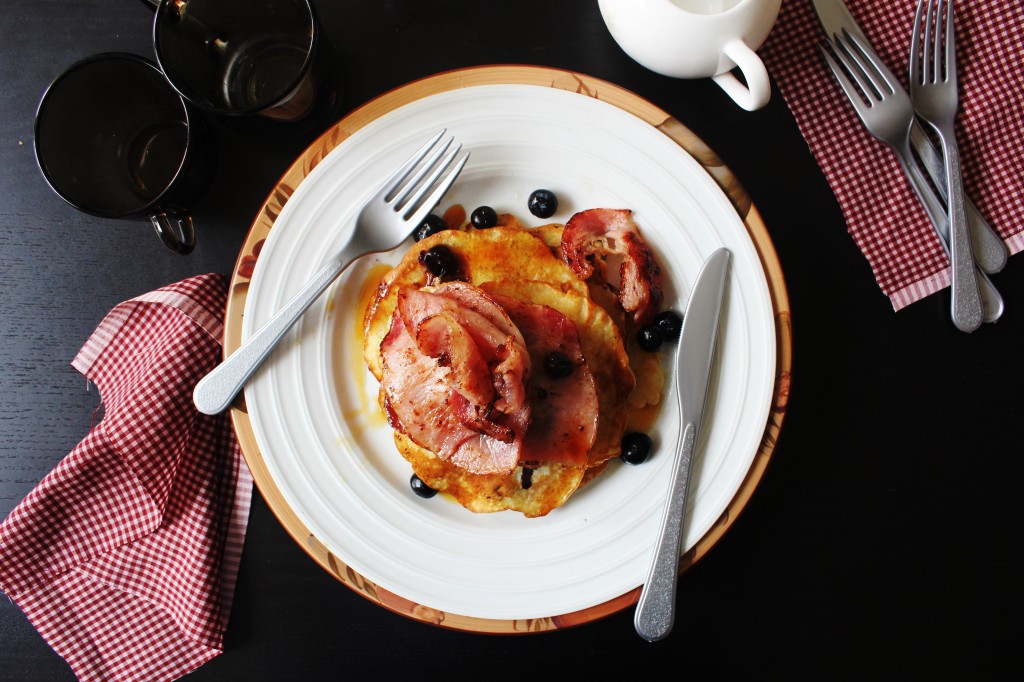 I did tell you about our big Sunday breakfasts and brunches. This is one of the simpler dishes I make for my family with different combinations. With the abundance of seasonal blueberries, I couldn't have thought of a better addition to my pancakes. I love the way they melt and ooze out when cooked with the batter.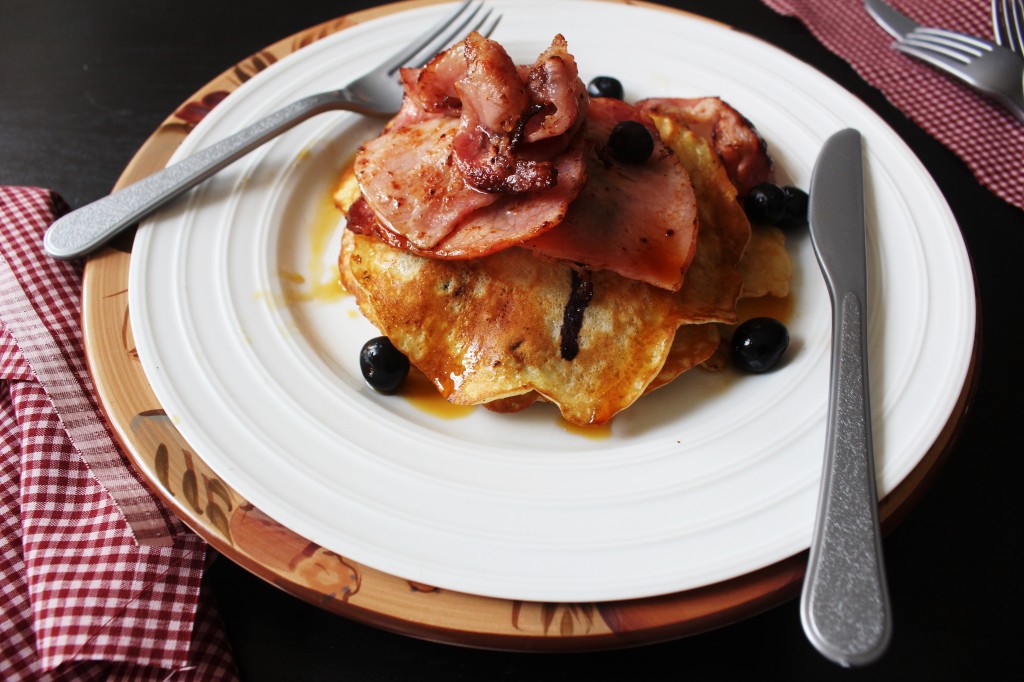 These pancakes are smaller in size than normal ones so you can easily fry two at a time. Smaller stacks work for me. They look cute and cook faster so you can keep the plates coming out quickly when you have guests for brunch. In, Australia, we call them pikelets. You can substitute blueberries with two ripe mashed banana or even a cup of pumpkin puree. These are combinations that I use with the pancake batter.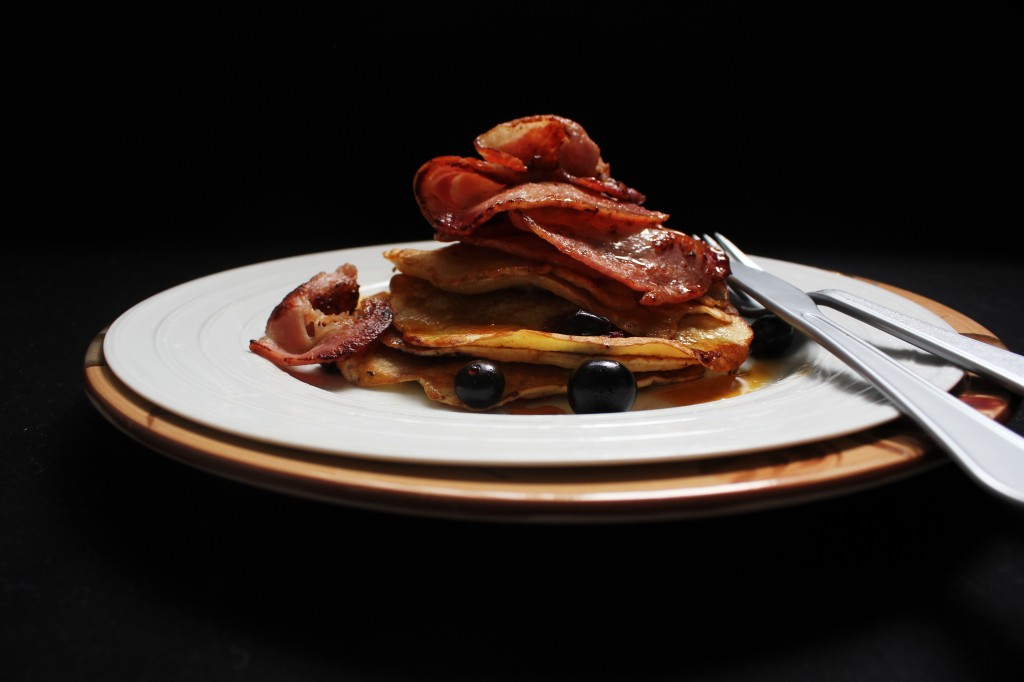 So do you like food that combines sweet and savory? And which one is your favourite combination?
Without a doubt, Salted Caramel tops my list!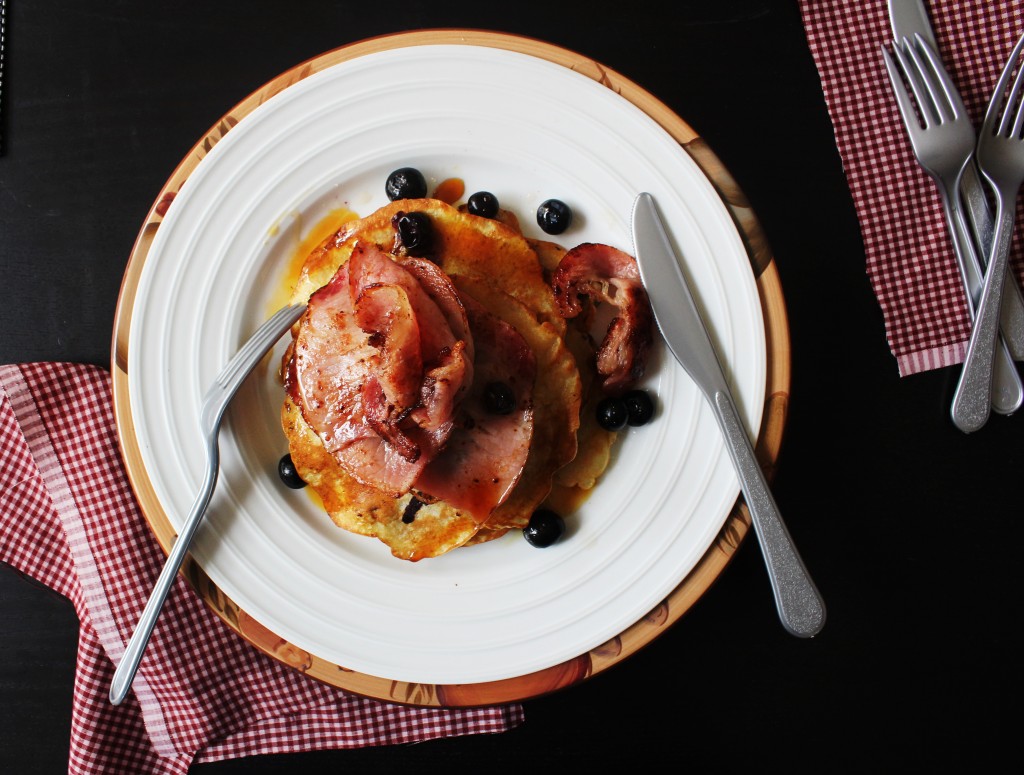 Blueberry and Maple Syrup Pancakes with Bacon (adapted with variation from Good Taste magazine)
11/2 cups plain flour
1 tsp baking powder
2 tbsp castor sugar
1/2 tsp salt
125g blueberries
11/4 cups milk
1 egg, lightly beaten
30 g unsalted butter, melted and cooled
Bacon rashers, to serve
Extra blueberries, to serve
Maple syrup, to serve
Sift the flour and baking powder into a large bowl. Stir in the sugar and salt. Stir in the blueberries. Make a well in the centre and add the milk, egg and butter. Use a metal spoon to stir, until just combined.
Heat a non-stick frying pan over medium-high heat. Grease with butter. Pour 1/4 cup portions of batter into the pan (2 at a time). Cook for 1-2 minutes or until bubbles appear on the surface. Turn and cook for 30 seconds or until cooked through.
Transfer to a plate. Cover with foil to keep warm. Repeat with the rest of the batter.
Serve pancakes with cooked bacon, extra blueberries and maple syrup.