As it turns out, I have had an overdose of pumpkin and pumpkin recipes lately. I really need a break and so I am turning to my favourite crumble for comfort. Don't get me wrong, I have a few pumpkin posts lined up for you but at the moment I am a bit tired of this yellow-orange thing. Maybe it has to do with all the roasting and pureeing I have done this week..seriously I have never seen or handled so much pumpkin in my life. All I need now is CHOCOLATE!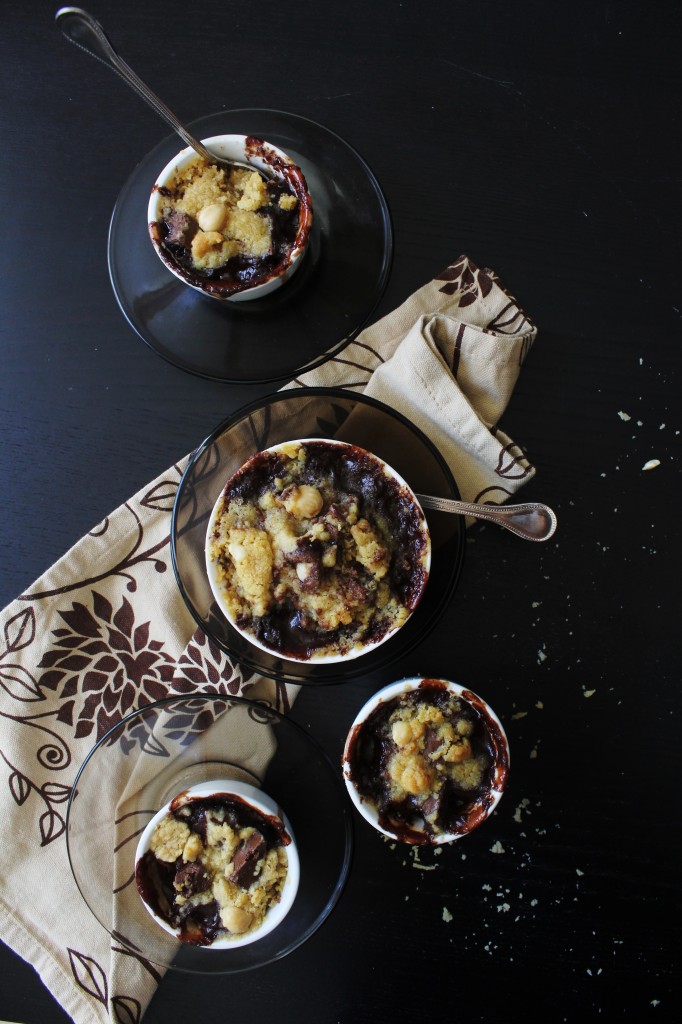 This is an easy recipe. If you love chocolate, you should give this a try. I love the way pears take on flavours and pair so very well with chocolate. So, there is chocolate in the fruit and in the crumble topping. I have left little chunks of chocolate in the crumble so you can get little morsels of choclatey heaven when you bite into the crunchy topping. The fruit has a hint of spice, so that complements the bittersweet chocolate as well.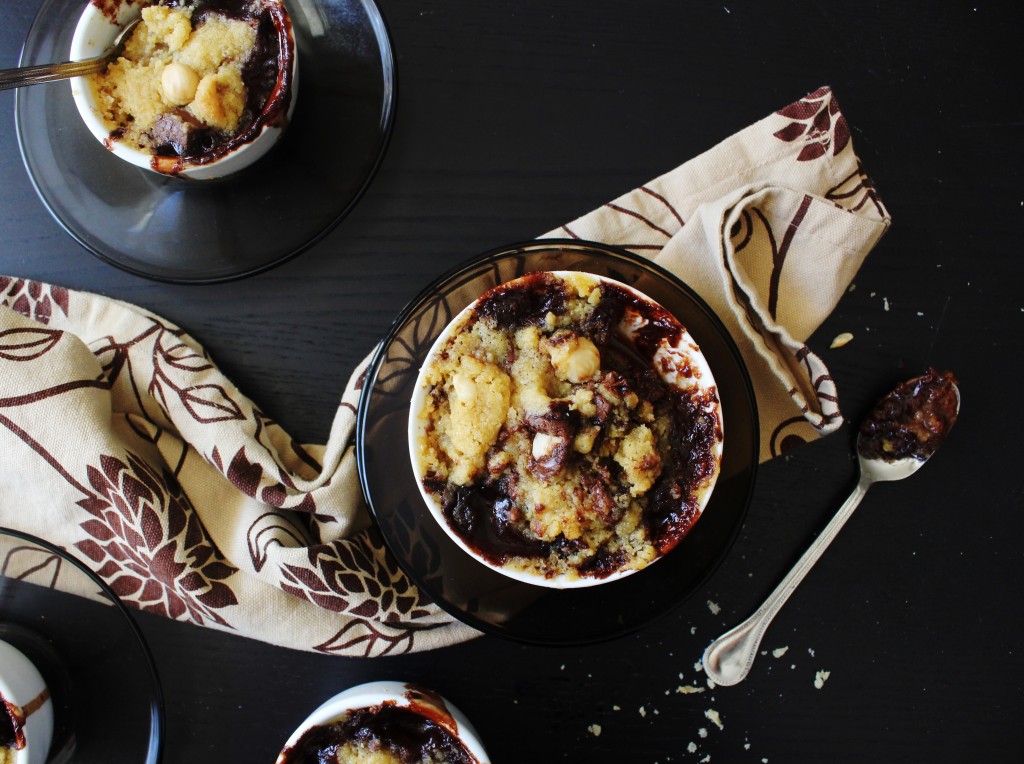 This crumble is based on a somewhat similar recipe I had seen in a magazine called Recipes+. If you are in a hurry, you can use canned pears instead of fresh ones.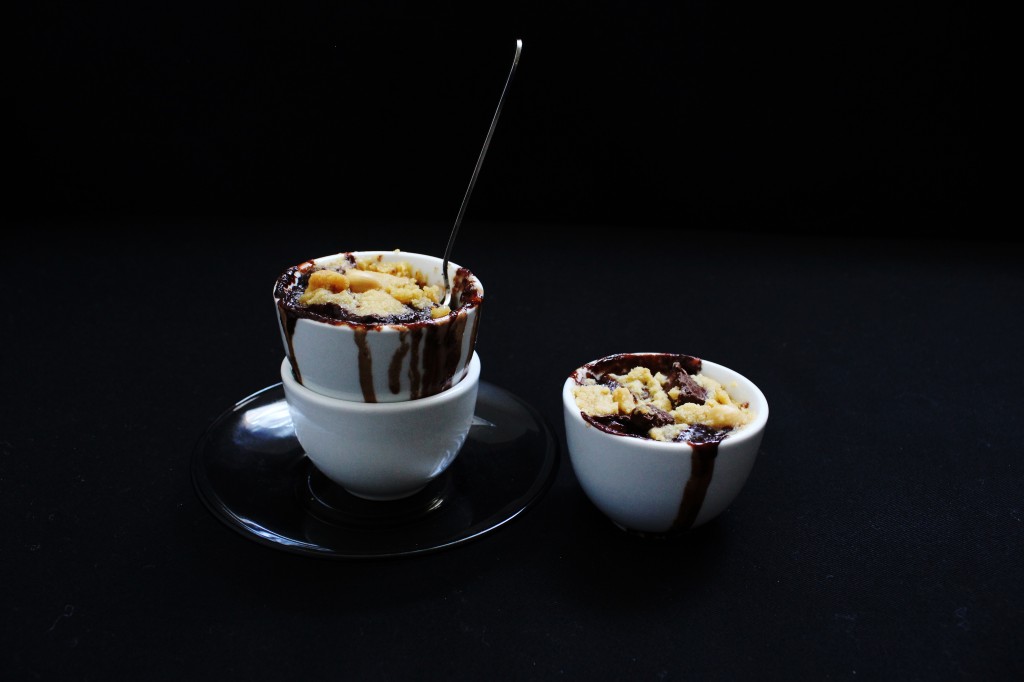 Chocolate Hazelnut and Pear Crumble
Serves 4
4 pears, peeled, cored and cut into 2 cm pieces
2 tsp lemon juice
1/4 tsp mixed spice
30 g dark chocolate (for the fruit)
2/3 cup plain flour
1/3 cup brown sugar
100 g butter, chilled and chopped
100g hazelnuts, toasted, skins removed and chopped
80 g dark chocolate, roughly chopped (for topping)
Preheat oven to 180 degree C. Lightly grease 4 ramekins or oven proof bowls and place on a baking tray.
Combine pear, lemon juice and spice in a microwave-safe bowl. Cover with a plastic food wrap. Microwave on high for 3 minutes or until pears are tender. Stand fruit mixture for 1 minute. Add in the 30 g dark chocolate and stir.
Divide pear mixture equally among the prepared ramekins.
Place flour and sugar in a bowl. Rub in butter to make crumbs. Stir in the hazelnuts and chocolate. Sprinkle hazelnut mixture over the pear mixture in the ramekins. Bake for 20-25 minutes or until golden.