When I was a little girl, I did not even differentiate between a cauliflower and a broccoli and referred to the broccoli as 'a green cauliflower'. However, I did take a strong liking to both and whichever one was being served to me, I ate it with pleasure. And that remains unchanged as of today.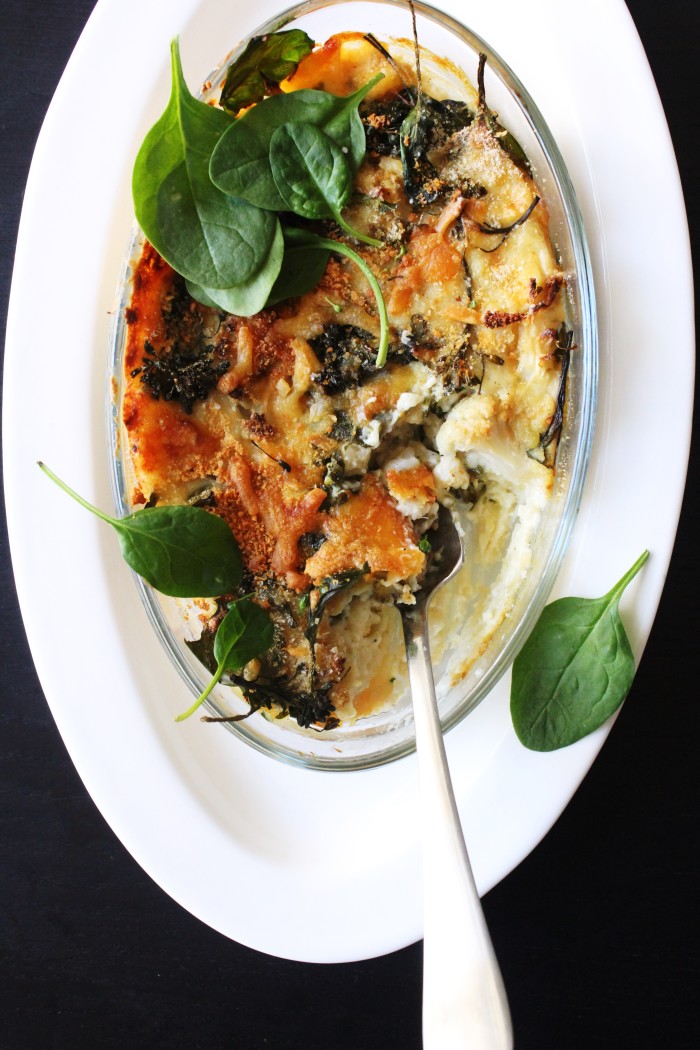 Fast forward 30 years, roles have evolved and being a mother, I am curious to know about the nutrition value and benefits of each and every food group that is being fed to my children. While cauliflower and broccoli are no longer the same to me, they are both highly nutritious, rich in vitamin C and fiber. Whenever I find that I have both in my pantry, I tend to combine them in my dishes.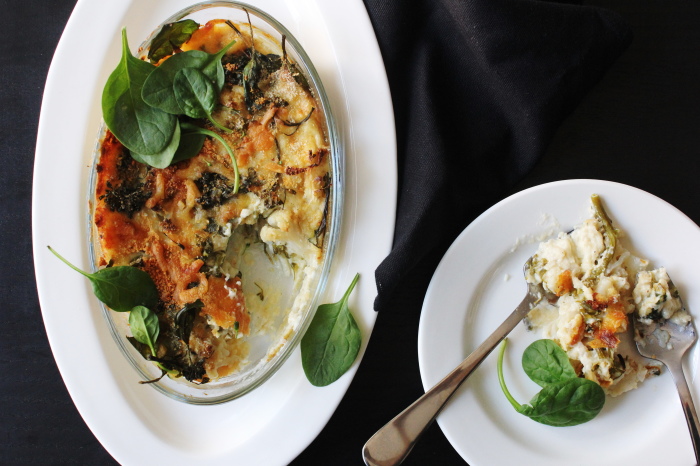 This is a great way of eating them together where the vegetables are slightly crunchy, flavoured with herbs and covered in a delicious bechamel sauce and a caramelised cheesy crust. It makes for a nice side dish with meat or fish but can be enjoyed on its own with some crusty bread.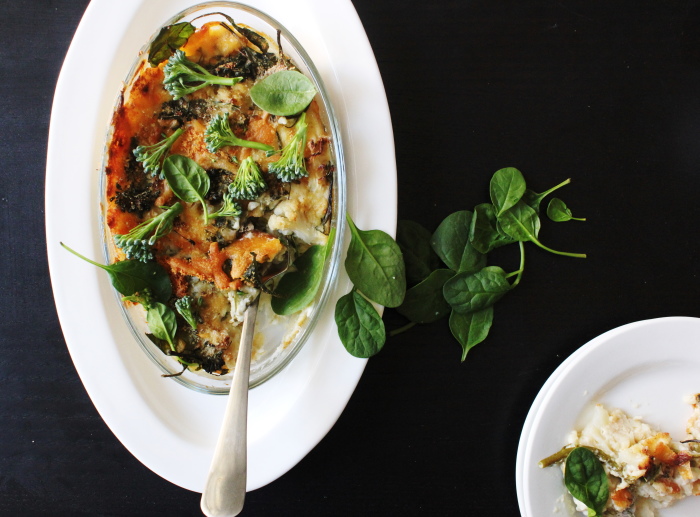 I prefer to microwave the vegetables for a few minutes to soften them rather than parboiling them in water. It does help save time along with retaining the nutrition within the vegetables. It's a simple dish really and I feel the key to making it look and taste delicious is to get a nice caramelisation on the top. You can cook it in a large baking dish or if serving as a side dish to guests, bake them in individual ramekins. In that case, the baking time will need to be reduced.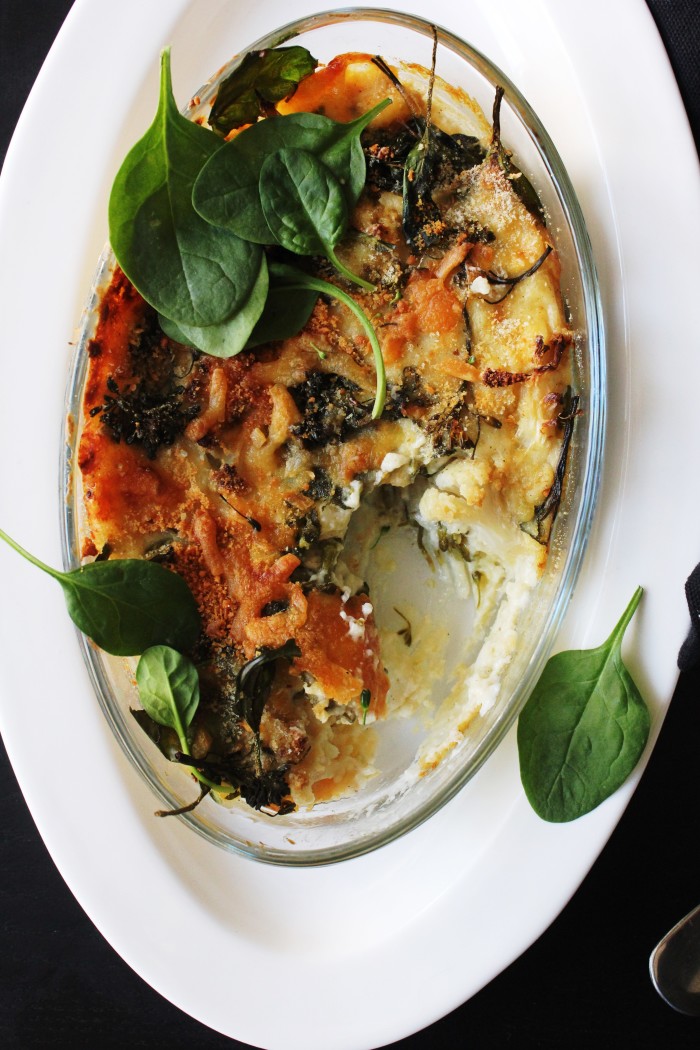 Cauliflower and Broccoli Gratin
Serves 4
1/2 head (approx 300 g) cauliflower cut into florets
1/2 head broccoli (approx 300 g) cut into florets
50 g butter
50 g (1/3 cup) plain flour
500 ml (about 2 cups) milk
handful of baby spinach leaves
a few thyme leaves or any other herbs
1/4 cup breadcrumbs
1/4 cup cheddar cheese (or any hard cheese of your choice), grated
1 tsp parmesan cheese, finely grated
Salt and Pepper for seasoning
Place the cauliflower and broccoli florets in a microwave safe bowl, cover and microwave on high for 5 minutes. Alternately, place cauliflower and broccoli into a large saucepan. Cover with water. Bring to the boil on high. Reduce heat to low and simmer, covered, 8-10 minutes until tender.
Preheat oven to 180 degrees C. Lightly grease a baking dish/casserole dish and keep aside.
Heat butter in a saucepan over medium-high heat until foaming, then add flour and stir continuously until it turns light brown in color (1-2 minutes). Gradually add the milk, whisking continuously until smooth and incorporated. Season the sauce with salt and pepper as per taste.
Arrange the cauliflower and broccoli along with spinach and thyme leaves in the baking dish. Pour the sauce over. Sprinkle with breadcrumbs, cheddar and parmesan cheese. Bake until golden and bubbly (about 20-25 minutes). If the top does not brown after 25 minutes, change the mode to 'broil' for 5 minutes.