Whether you are about to crank up the heaters in the Northern Hemisphere or heading to the beaches (I know I am…our weather is just suited for that at the moment) in the Southern Hemisphere, I've got you covered in this post. Of course there are things that are neither bound by season or time and are great in any form. Yes, I am talking about Chocolate and unable to contain my excitement about this interpretation of chocolate, I just dedicated an entire Category to Chocolate recipes in my Recipe Index page.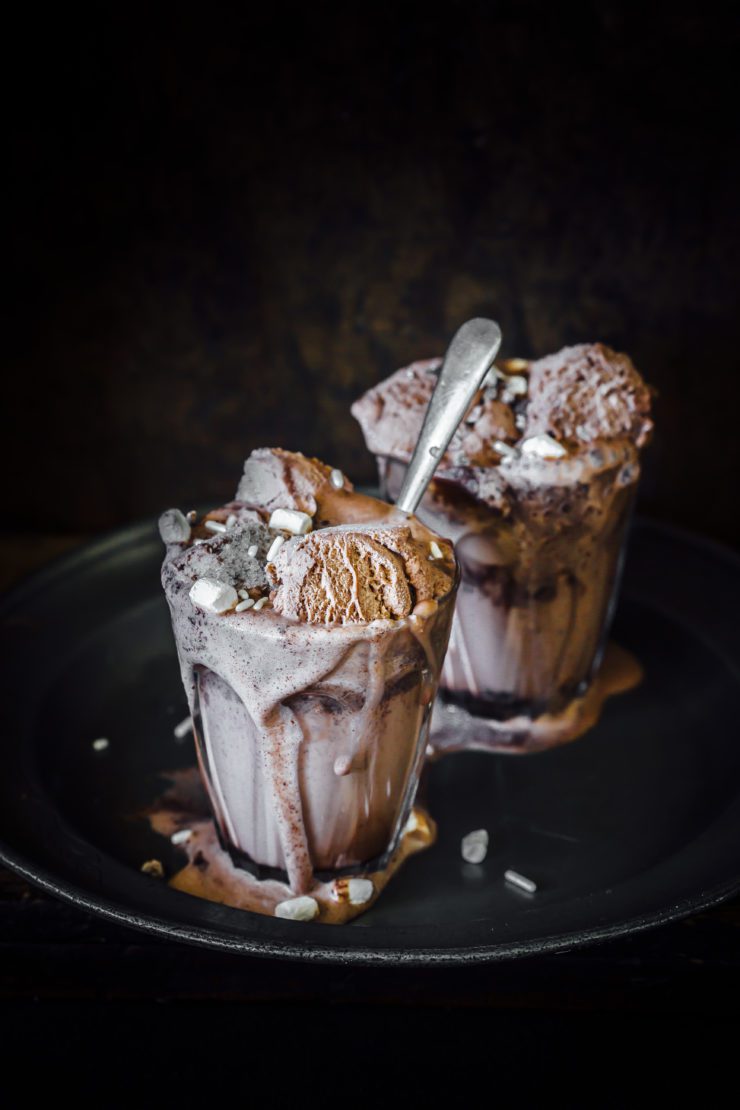 Hot chocolate needs no introduction. I've added chocolate ice cream to it and the hot-cold combination is just so amazing. And to make it special or rather 'Date Night' worthy, I have added a splash of Kahlua. You can add any liqueur of your choice…I'm thinking Irish Cream next time!
Honestly, I was never intending to post this because my blog is about recipes that are carefully thought about and researched, experimented, given personal touches whether it is about creating them or styling them. And this one is a no-brainer! But the pleasure you derive out of this simple recipe just overrides everything else. So, whether you are on a romantic date or a busy couple looking for a quick little after dinner treat to share together after the kids have gone to bed, this one is for you. This has become our Friday night ritual..I make the hot chocolate while my husband is ready with two glasses where the Kahlua has been poured and little rounds of ice cream have been scooped out ready to go into the hot chocolate. We then race back to the couch to catch the dripping chocolate as it overflows from the glass. His glass is empty in seconds but I take my time enjoying the whole experience.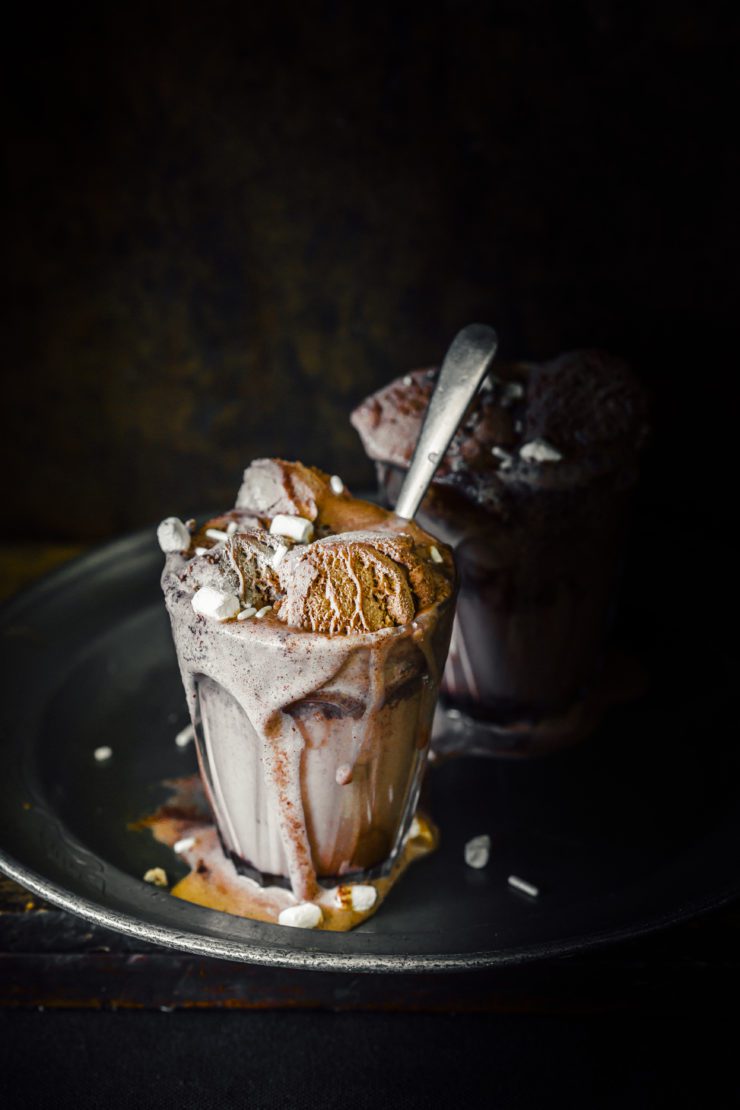 Date Night Hot Chocolate with Chocolate Ice Cream
Serves 2
2 cups half and half (1 cup heavy cream and 1 cup milk)
100 g dark chocolate, roughly chopped
2 tbsp Kahlua or any liqueur of your choice
4 scoops of chocolate ice cream
Marshmallows/Chocolate Chips/Cocoa Powder to serve
Pour 1 tbsp Kahlua in two serving glasses and keep aside. Place the half and half and chocolate in a saucepan. Put the saucepan on medium heat and stir till all the chocolate has melted and the mixture is smooth (about 5 minutes).
Pour into the serving glasses. Top with chocolate ice cream. Serve with Chocolate wafers or chocolate chips or a dusting of cocoa powder.