I could eat cookies for all meals and still have an appetite for more. But in a house full of boys that may not be the ideal scenario. They are on the look out for 'real food' and sadly cookies don't fit into that category. So a tiny little break from Cookies!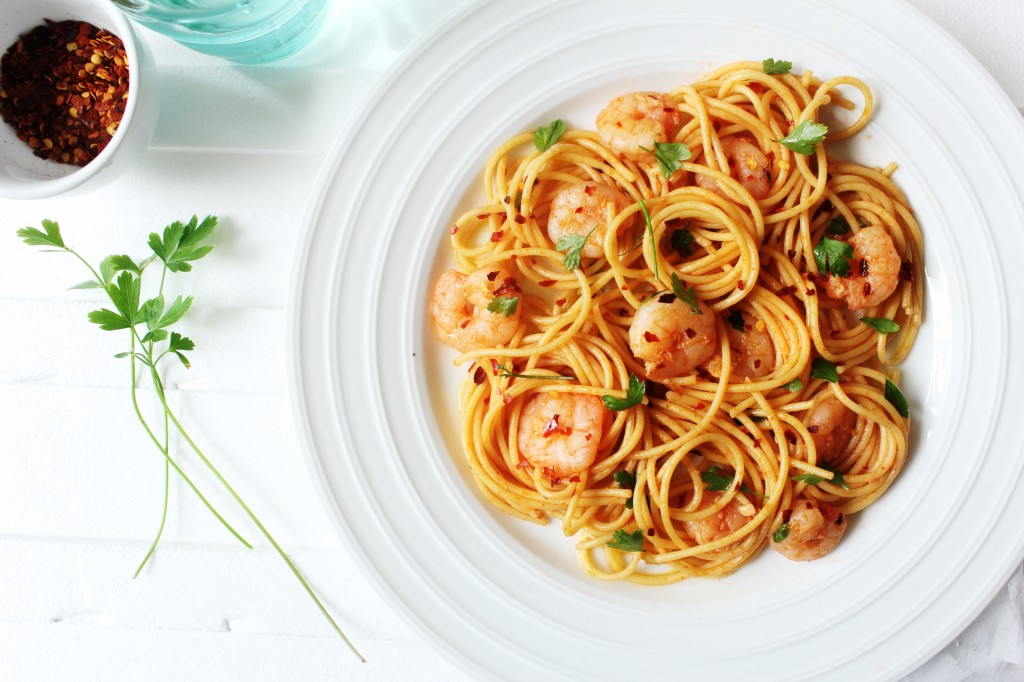 By now, you already know how much we love noodles and such things. Whether in Asian recipes or in its Italian form…noodles/pasta are a staple in our house. Though personally I prefer the fettuccine or pappardelle over spaghetti, it is the most obvious choice for kids. So we have a kid friendly version of this recipe minus the chillies and really hot one with lots of dry chilli flakes for the adults.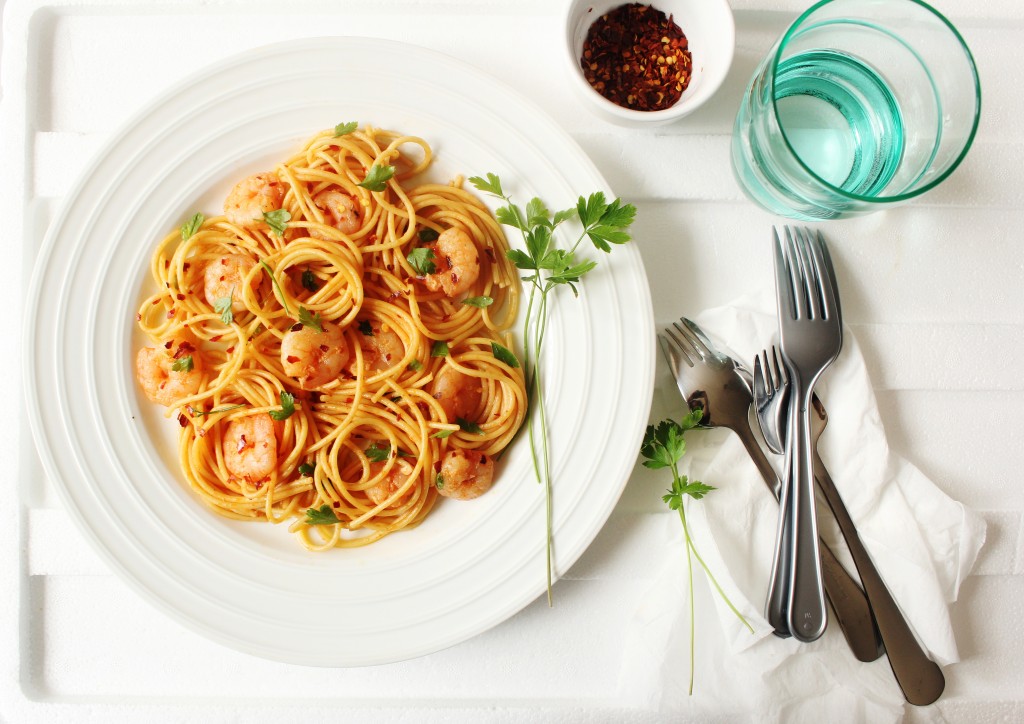 This is again a recipe that is ready under 15 minutes and yet filling and full of flavour. And this dish just confirm the fact that you don't need a lot of ingredients to come up with a tasty meal. Substitute the prawns with your favourite meat if you want to and adjust the heat to your liking. You could use fresh red chillies too. I like to add dried chilli flakes for texture and I find it easier to include it in a meal at the last-minute.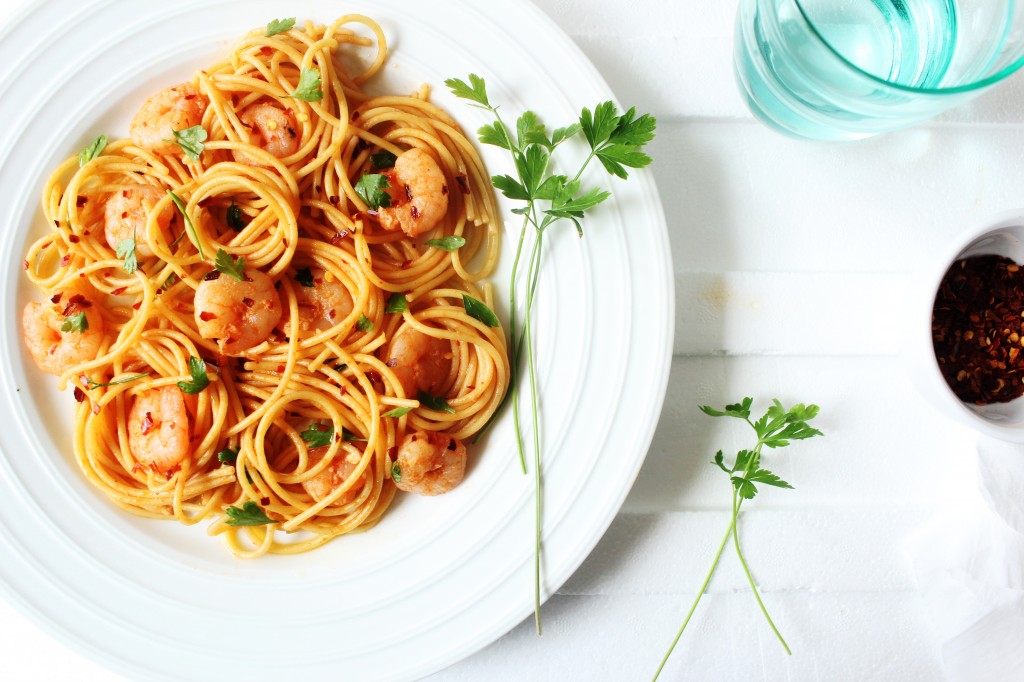 Garlic and Chilli Prawn Spaghetti
(adapted with variation from Donna Hay, Fast, Fresh, Simple)
Serves 2-3
200g spaghetti, angel hair or linguine
1tbsp butter
1 tbsp. olive oil
4 cloves garlic, sliced
1 tsp dried chilli flakes
10-15 small uncooked prawns (fresh or frozen), cleaned
1 tbsp. lemon juice (optional)
2 tbsp. tomato puree or passata
a few flat leaf parsley leaves, roughly torn
salt and cracked pepper for seasoning
Cook the pasta in a large saucepan of boiling water for 8-10 minutes or until al dente. Drain and keep warm.
While the pasta is cooking, heat a frying pan over medium-high heat. Add the butter and olive oil and cook until butter has melted. Add the garlic and chilli and cook for two minutes. Add the prawns and cook, stirring for 3 minutes or until prawns are tender. Add the tomato puree, pasta, lemon juice, salt and pepper to the pan and toss to combine. Serve warm.