When life gives you lemons what do you do? Do you make lemonade or lemon curd? Or Nimbu Paani?
Well, life didn't give me lemons. Or melons. I had to get them myself. All the way from the markets. The markets are not that far away but it's a rainy day. Have I told you how unpredictable our weather is! Thankfully, the pudding is not. It is very much the way it is and totally lives up to its name.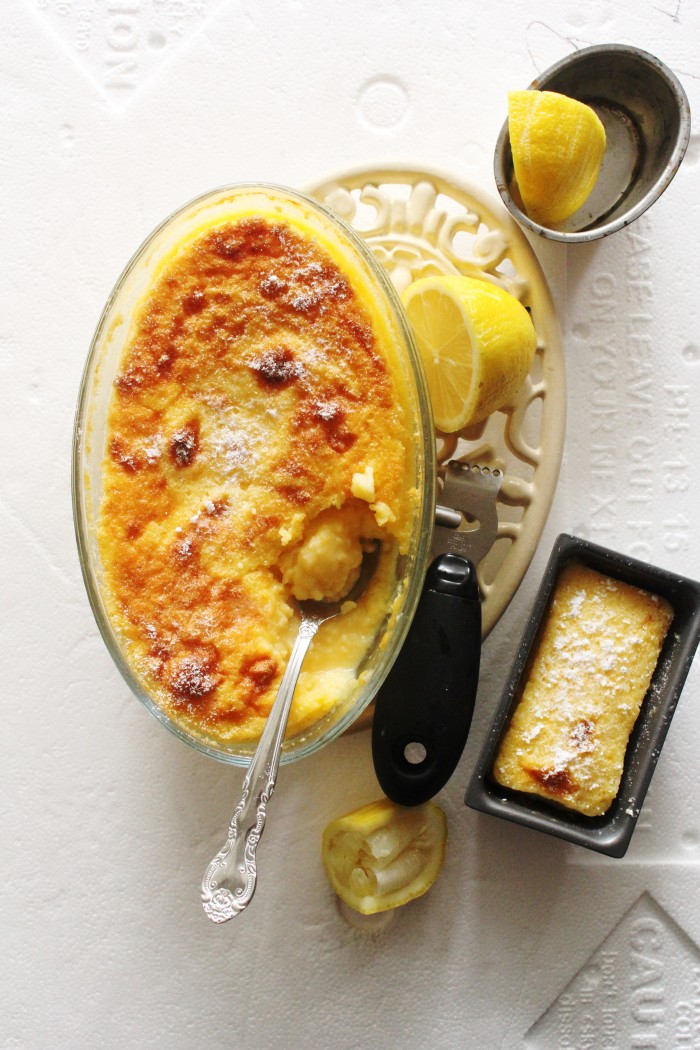 Australia Day (26th January) is one holiday I really look forward to. The date especially has always been special because that also happens to be Republic Day in India and I have great memories of fun wintry things I used to do on this holiday. I take this day as a great opportunity to whip up some of the Aussie classic sweet treats at home. I find it hard to decide which one as I love every one of them. The Pav is a must every year. Last year I also made the sticky date pudding. This year I debated between the golden syrup dumplings and the lemon delicious pudding.  Finally, I realised I could do without the dumplings as I am lately looking like one myself. Seriously, I am almost embarrassed not to be joining the army of fit and health conscious people marching along the water side in my area while I am sitting and looking up recipes on my mobile.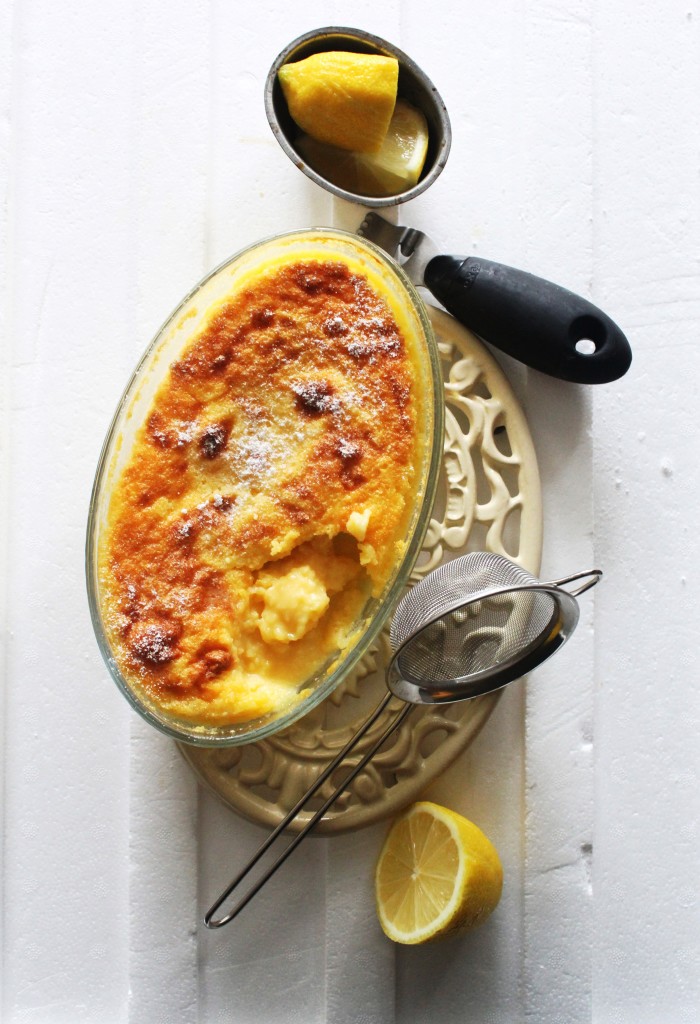 I am not sure how the pudding got its name but I know that all the people I have made this for till date have told me they loved it. This is a self saucing pudding. Meaning, the pudding separates during the cooking process into a light cakey top and a thick lemon sauce below. All you need to ensure is that you don't overcook it otherwise you won't be left with enough lemon sauce. The flavours and textures are a treat. The recipe is also fairly simple. If you are a person who is intimidated by egg whites like I used to be years ago, put your worries aside. We are looking for soft peaks..where the peaks are just starting to form and fall back when the beaters are lifted. Other than that, it is all about adding and stirring. The baking takes place in a water bath..like a crème Brule. I have divided the batter into 4 individual baking cups and an oval baking dish (to give you a clear view how it looks on the inside). You can make them in individual ramekins. That way it's easier to serve.
I also wanted to share with you that this is one pudding which tastes amazing, warm or cold. So many reasons to make this. I hope you give it a try.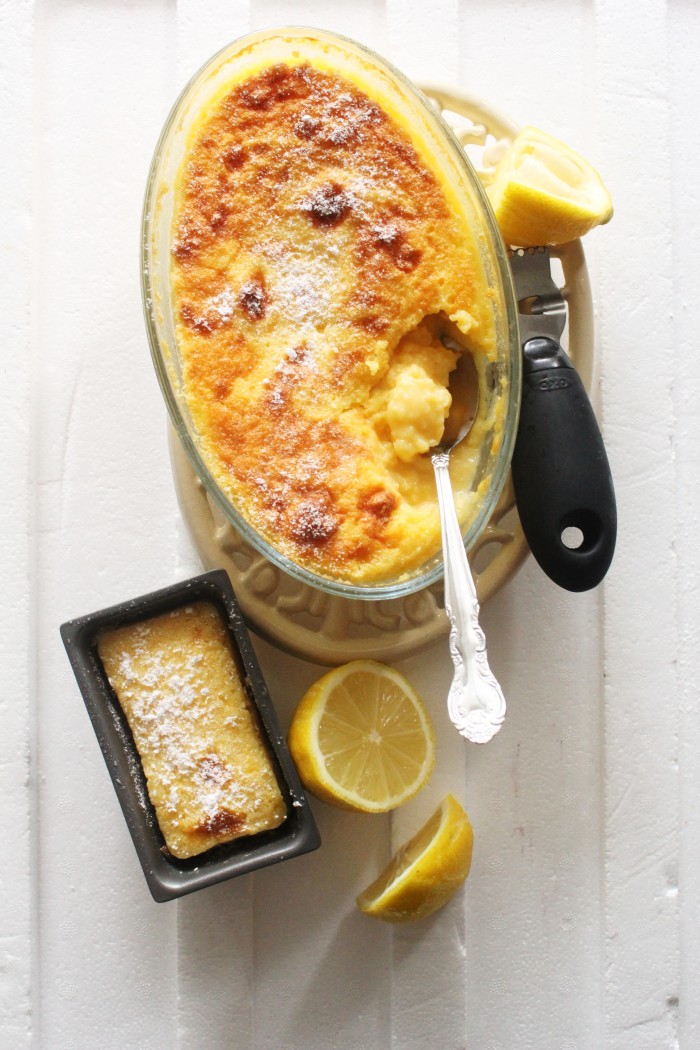 Lemon Delicious Pudding (adapted with a slight variation from Taste.com)
Serves 6
150g unsalted butter, melted
2 teaspoons finely grated lemon zest
1/3 cup lemon juice
1 1/4 cups castor sugar
3/4 cup self-raising flour, sifted (or 3/4 cup plain flour + 3/4 tsp baking powder)
1 1/2 cups milk (I used semi skim)
4 eggs, separated
Icing sugar , to dust
Preheat oven to 180 degrees C (160 degrees C for fan-forced) Grease six 1 cup-capacity oven-proof dishes.
Place butter, lemon zest, lemon juice, sugar, flour, milk and egg yolks in a bowl. Whisk to combine.
Using an electric mixer, beat egg whites on high-speed until soft peaks form. Using a metal spoon, fold one-quarter of the egg white into lemon mixture. Gently fold in remaining egg white.
Spoon mixture into prepared dishes. Place dishes in a large baking dish. Pour boiling water into baking dish until halfway up sides of smaller dishes. Bake for 25 to 30 minutes or until golden and just set. If you want a brown crust on top, put the oven on the grill mode for an additional 5 minutes. Dust with icing sugar. Serve.