Eggplant curry which is spicy, sweet, sour at the same time. Great accompaniment with rice or breads and totally delicious.
On days when I go meat-less, one of my favourite things to cook are eggplants. Not only am I a big fan of the dark shiny purple skin and the soft mushy interior when cooked, I also love the ease with which eggplants take on flavours. Whether it is a Moussaka, a salad or my favourite way of roasting it on an open fire for an Indian Bhartha, this is an ingredient that seldom fails to bring out the creativity in me.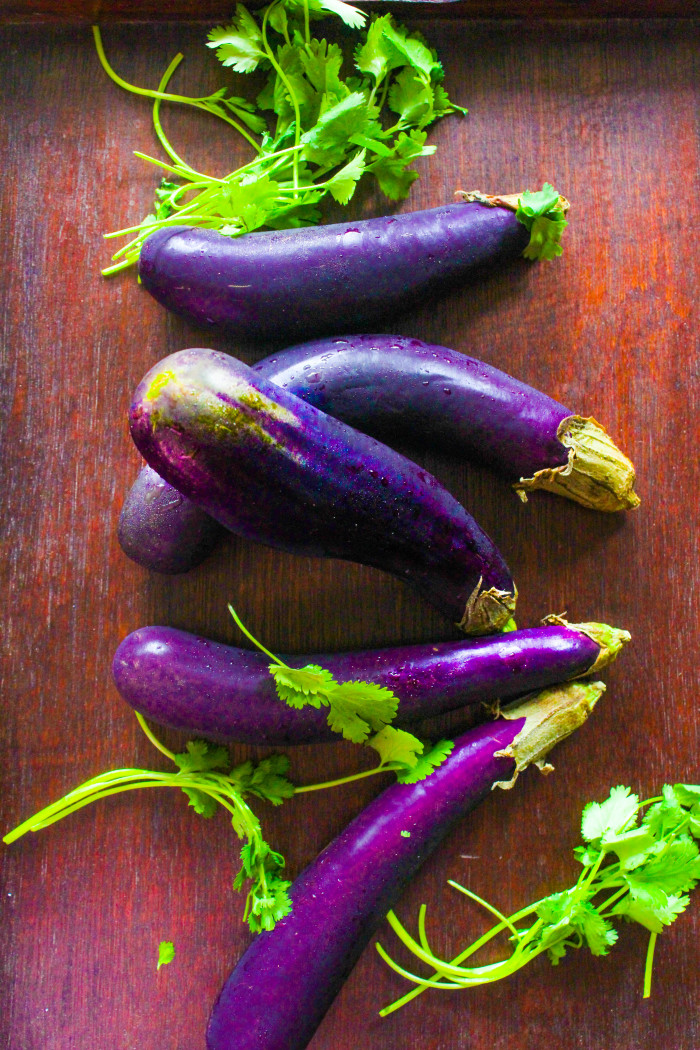 Having eaten and cooked with eggplants all my life, it wasn't difficult for me to pair them up with Asian ingredients. Especially a curry. That way the eggplants become the star of the show and can effortlessly replace the non-vegetarian component of a meal. Sweet, sour, spicy, hot are the typical flavours that come to one's mind when thinking about an Asian curry. This one has all of them. Feel free to play around with the quantities of each ingredient as per taste.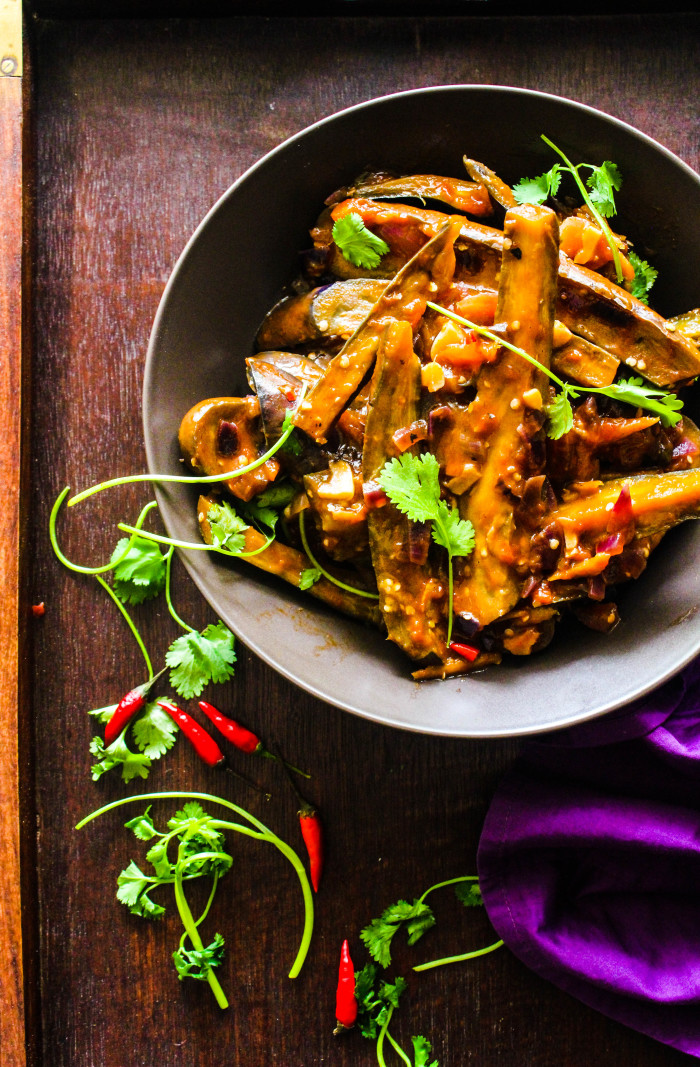 I have used Lebanese eggplants in this eggplant curry that are thinner and smaller than regular eggplants but very similar in taste with the large round ones. The larger ones can be used too but they would need to be sliced up into long thin pieces.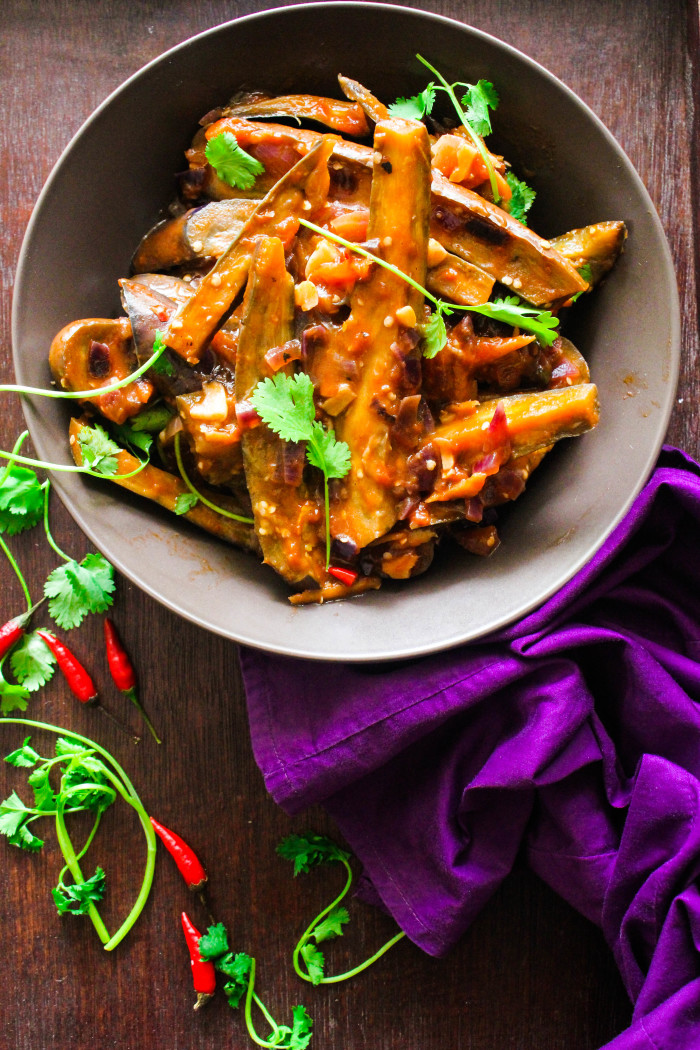 Spicy Asian Eggplant Curry
Serves 4
3 garlic cloves, thinly sliced lengthways
5 cm piece ginger roughly chopped
2 stalks lemongrass, outer skin removed (white part only)
1 tbsp. lime zest
4-5 red chillies (or as per taste)
3 tbsp. vegetable oil
7-8 small Lebanese eggplants, trimmed, halved or quartered lengthways
1 onion, finely chopped
1/2 cup finely diced tomatoes (I used canned diced tomatoes)
1/2 cup water
11/2 teaspoon finely chopped palm sugar
Salt, to taste
Coriander leaves for garnish
Finely chopped red chillies for garnish (optional)
Place the garlic, ginger, lemongrass, lime zest in the bowl of a food processor and process to a smooth paste.
Heat 2 tbsp of the oil in a large wok over medium-high heat. Add the eggplant and cook, covered, for 2 minutes. Turn the eggplant and cook, covered, for a further 3 minutes or until tender. Transfer to a plate lined with paper towel.
Heat the remaining oil in the wok over medium-high heat. Add the onion and fry for 2-3 minutes or until it softens. Add the spice paste and stir-fry for 1 minute or until aromatic. Add the tomatoes and water and bring to a gentle simmer. Simmer for 5 minutes or until sauce thickens slightly. Taste and season with palm sugar and salt.
Reduce heat to medium. Add the eggplant to the tomato mixture and cook, stirring occasionally, for 2 minutes or until heated through. Transfer to a serving platter and serve immediately with rice.