A couple of Saturday's back, I woke up with the widest smile on my face. It was time for the reunion. At last! A moment I had looked forward to since weeks. The call had come two days before. She was ready. And waiting!
Our apple tree!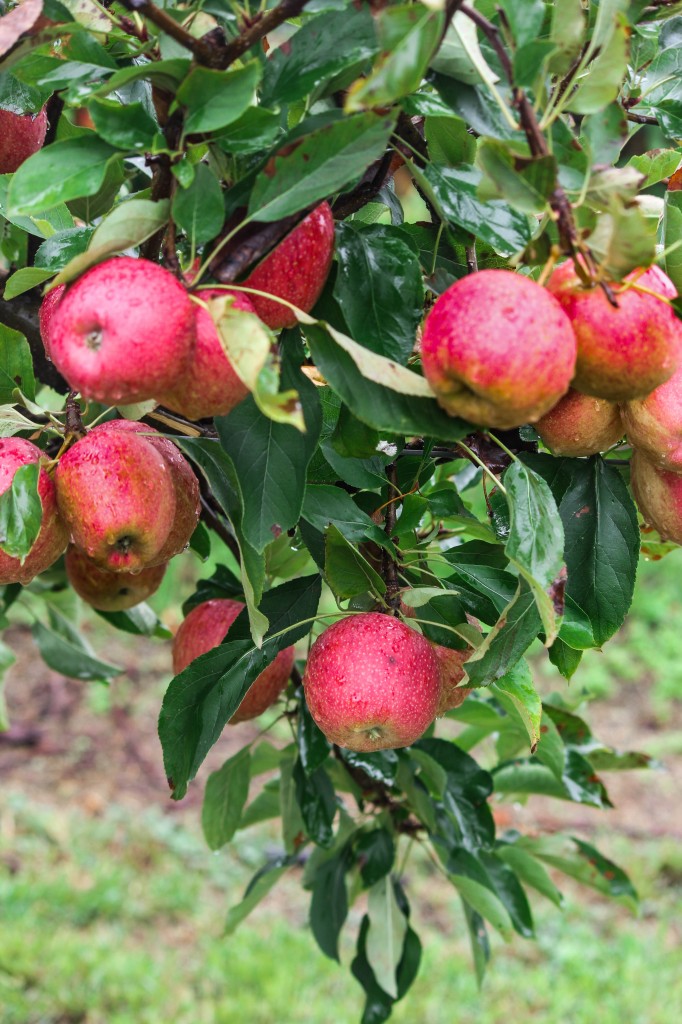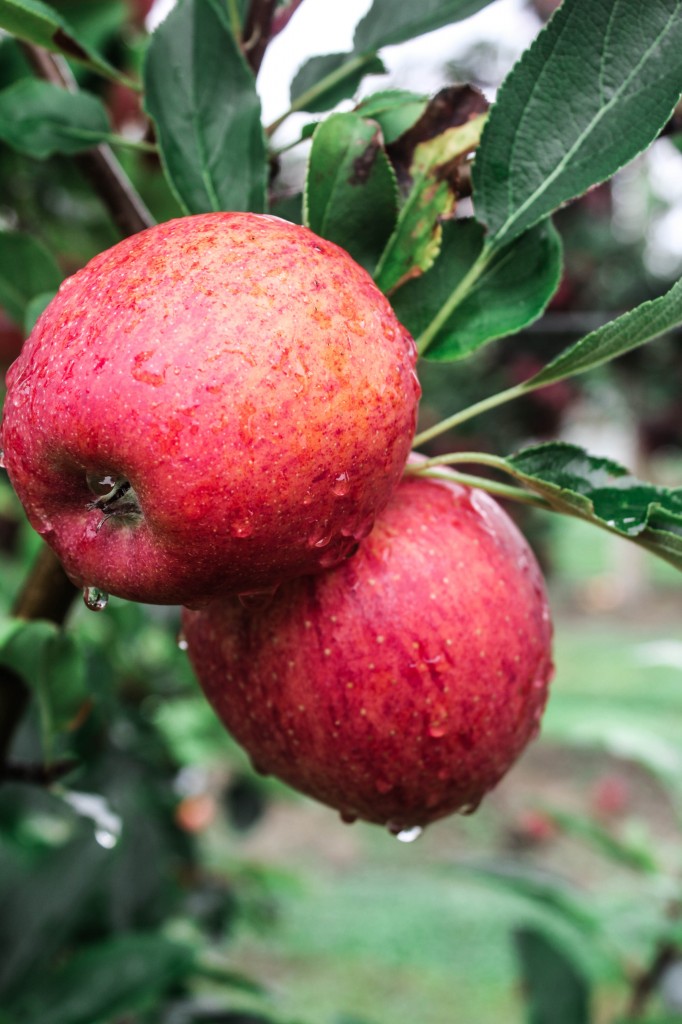 At this stage, I need to take you back to a favourite little post I had done to share my excitement on adopting this apple tree. Time flies! It was almost a year back and with the first signs of Autumn in the air, we knew it was time to re-visit the orchard.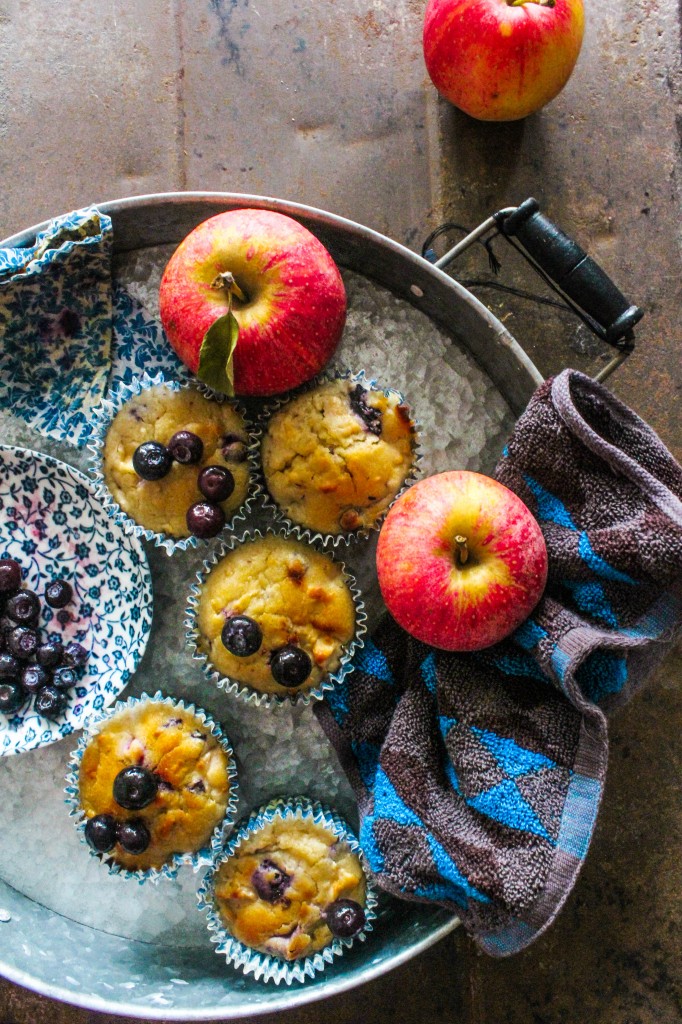 It was a rainy weekend. The ground was wet and the sun was missed. Yet it was a pleasure walking through the rows of red and yellow…surreal, indulging, inviting. Our tree like all the others was laden with sweet red juicy apples…almost sparkling from the rain wash they just received. They were picked in no time.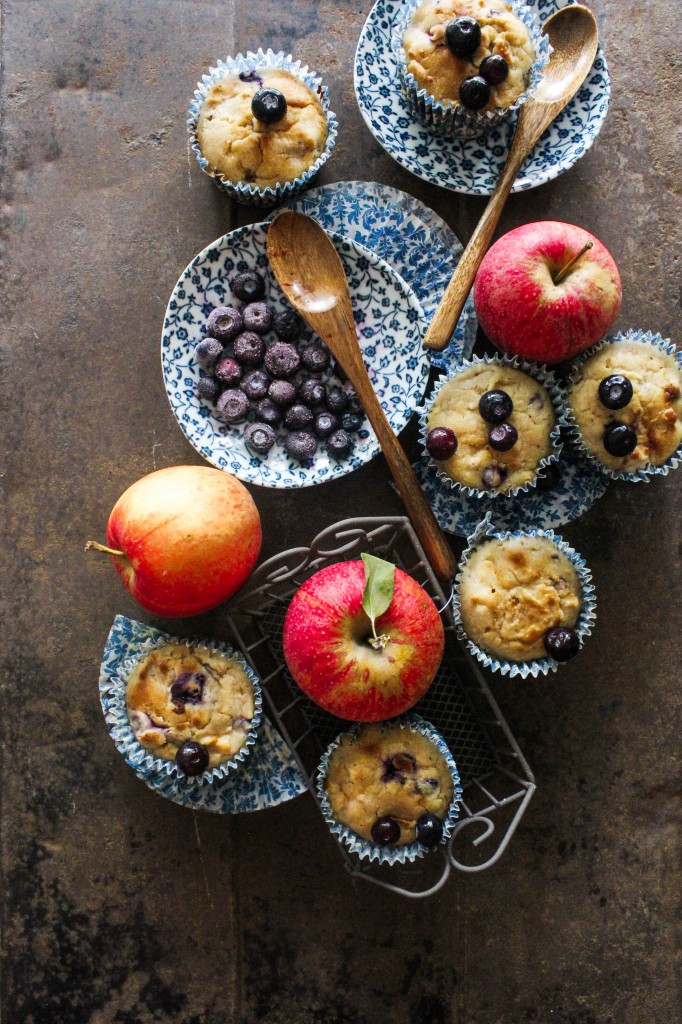 We've had two full weeks of apple eating but we are still nowhere close to finishing our pick. Neither are we tired of them. Galettes, crumbles, cake, soup and muffins are some of the ways we used them. Yes, there will be more apple recipes and photographs to share with you.
These muffins are quite fluffy and light on account of the buttermilk used in the recipe. Blueberries pair well with apples and a mouthful of these muffins will have you tasting different textures. I have used royal gala apples that are quite sweet. Both fresh and frozen blueberries can be used.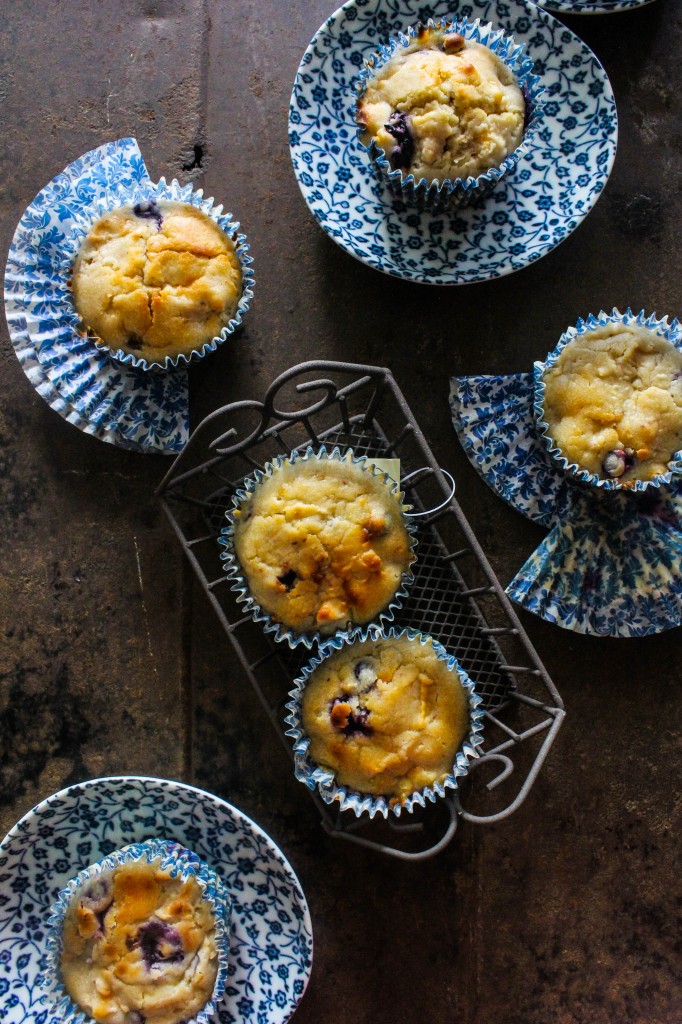 Apple Blueberry Muffins
Makes 12 muffins
2 cups all purpose flour
3/4 cup Castor sugar
2 tsp baking powder
1/2 tsp baking soda
2 apples peeled, cored and finely chopped
1 cup fresh or frozen blueberries (I used frozen)
1 large egg, lighly beaten
1 cup buttermilk
125 g unsalted butter, melted
1 tsp vanilla extract
Preheat oven to 190 degrees C.
Lightly grease a muffin tray or line with paper liners.
In a large bowl, combine the flour, sugar, baking powder, baking soda, apples and blueberries.
In another bowl, mix together the egg, buttermilk, butter and vanilla extract. Gradually fold in the wet ingredients into the dry ingredients with a spatula, taking care not to over mix the batter.
Spoon the batter into the prepared pan (about 2/3rd full for each muffin) equally. Place in the oven and bake for 20-25 minutes. A toothpick inserted into the centre should come out clean. Transfer to a wire rack and cool for 10 minutes before removing from pan.