I have been so busy this month that I hardly noticed that we have officially stepped into Autumn in Australia. The last I remember was longing for Summer, wanting to gorge in its bounty, planning so many stone fruit recipes. It came and went. Leaving me discontented like every year that I couldn't do enough justice during its presence.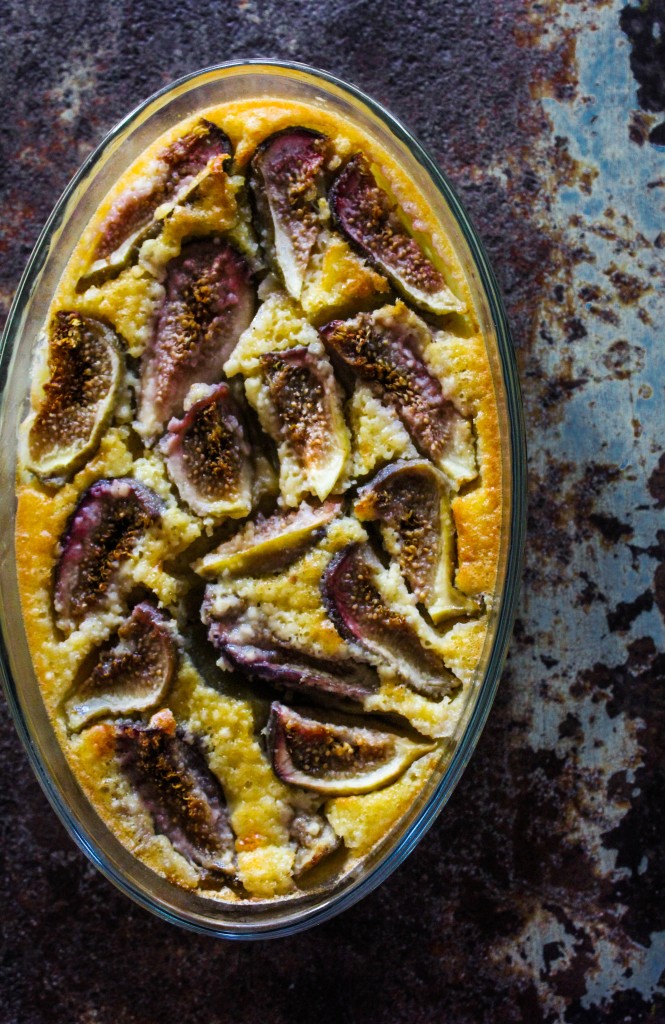 This recipe is like the fleeting summer in my mind. It comes together…just like that. You have a dessert as an outcome of some quick mixing and stirring. And that is what I love about a Clafoutis. Somewhere between the consistency of a cake and a custard, this sweet treat just so fits the bill when you want to whip up something quick and fruit based.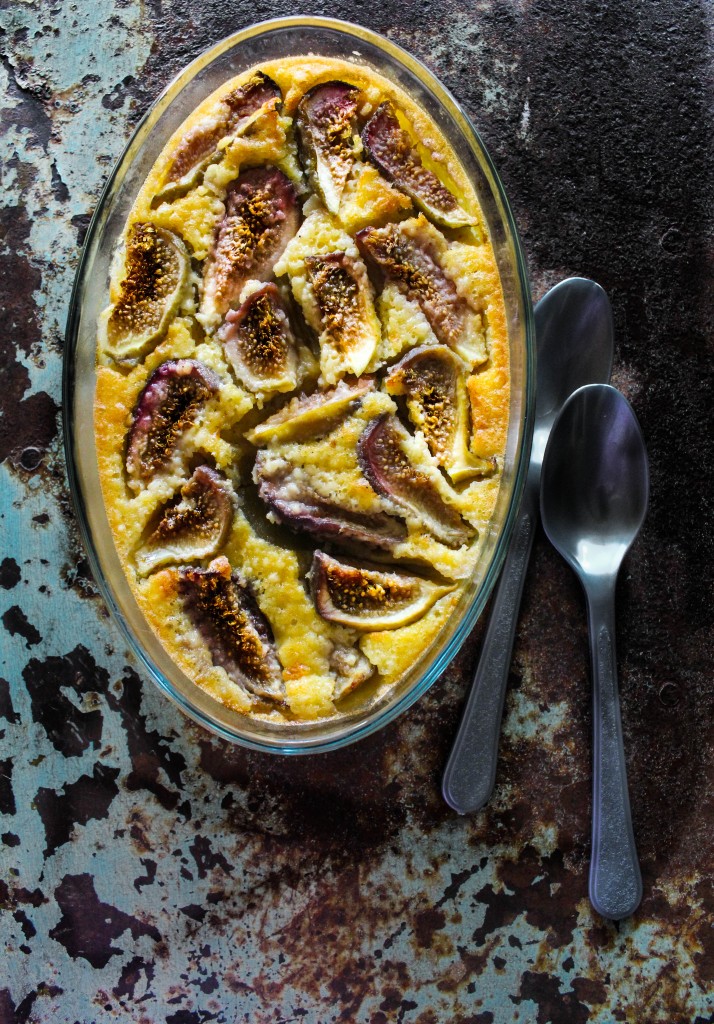 Figs make a late summer appearance in our fruit markets and stay on till the first few weeks of Autumn. So this makes a great transitional dessert for us. It is best served warm with some whipped cream or ice cream on the side. Figs can be replaced with any fruit of your choice…peaches, nectarines, plums or more popularly, cherries and blueberries.
Fig Clafoutis
Serves 3-4
7-8 ripe figs, quartered
1/2 cup whipping cream
3 eggs
4 tbsp. castor sugar
1/2 cup plain flour
1 tsp vanilla extract
icing sugar, to dust (optional)
whipped cream, to serve
Preheat oven to 200 degrees C.
Lightly grease a 3 cup capacity oven proof dish. Place the figs over the pan of the baking dish (skin side down).
Place the cream, eggs, sugar, flour and vanilla in a large bowl and whisk to form a smooth batter. Pour the batter over the figs and bake for 30 minutes or until the top is slightly puffed up and golden brown. If you prefer a more custard like consistency, bake for 25 minutes and then switch over to the grill mode to get a brown crust over the top.
Cool slightly and dust with icing sugar. Serve warm with whipped cream.