Peanut Butter and me haven't been friends for long. Weird…I know! We are still getting to know each other. It's a bit early to say whether its going to turn into a serious love affair but for now I am happy to have it for breakfast. Not on toast…in cakes! Anything that goes down well in a cake ranks high in my eyes. And yes, I can eat cake for breakfast!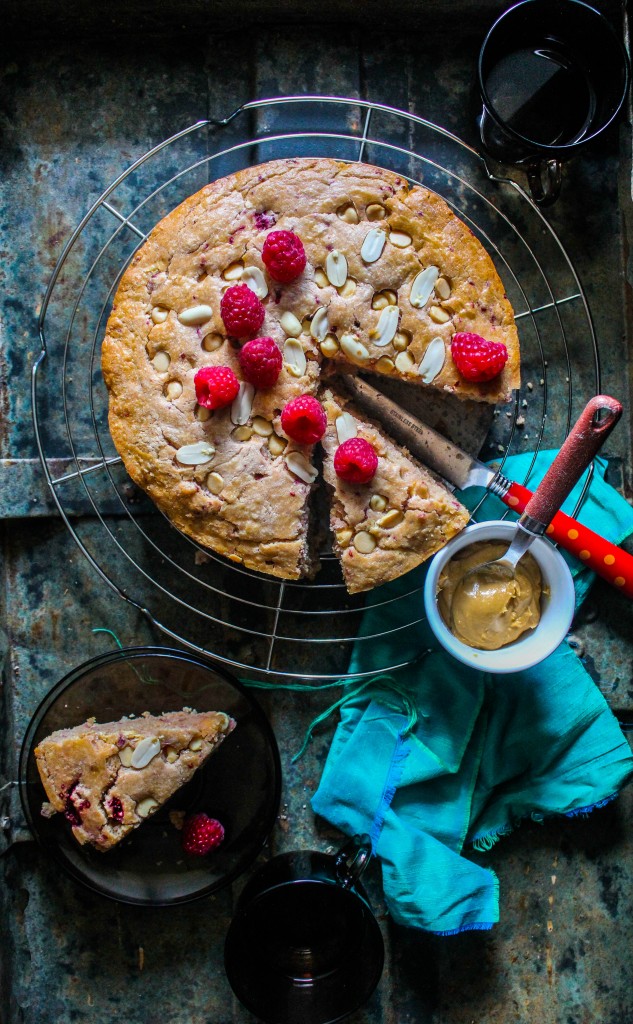 This is light, moist cake with a subtle taste of peanut butter spiked with the occasional bite of white chocolate chips and raspberries. The last two and me are best friends so its one merry party…this cake! I used this recipe from BBC GoodFood as a base recipe for the peanut butter cake and made a few additions to it. The recipe used yoghurt which tends to leave a sour after taste in cakes in my opinion so I replaced it with sour cream. The cake as a whole is not too sweet so the white chocolate chips are a welcome addition. And raspberries add a little tartness that goes well with the rest of the cake.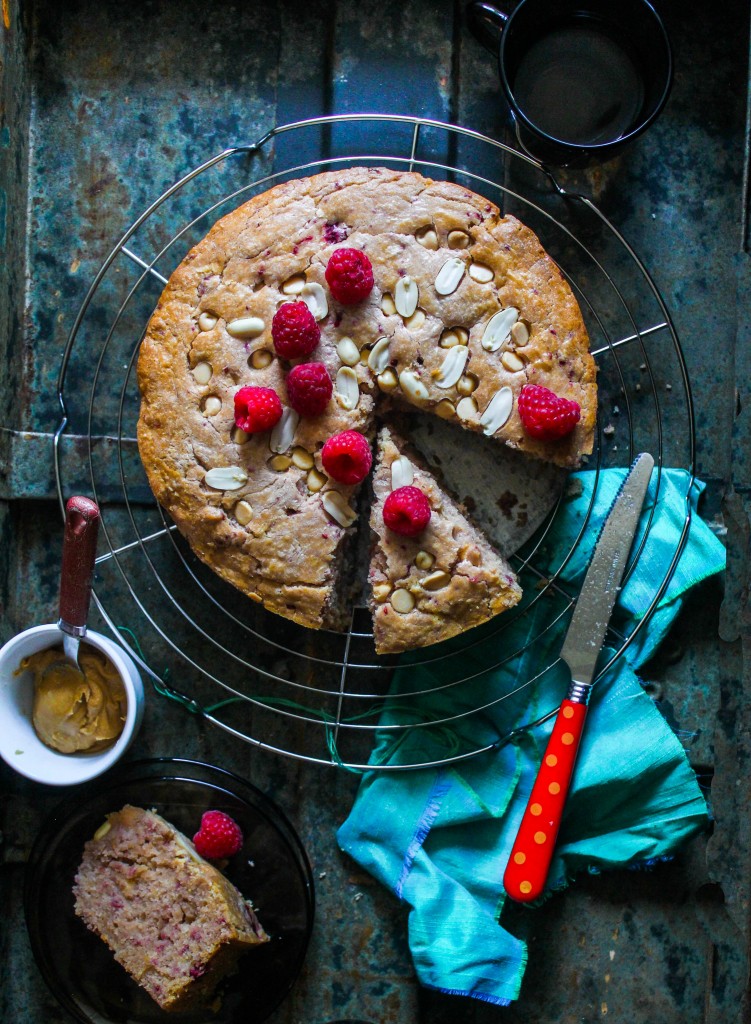 The cake is a quick, one bowl process that comes together in minutes. If you like peanut butter, you can probably increase the quantity by a couple of more teaspoons.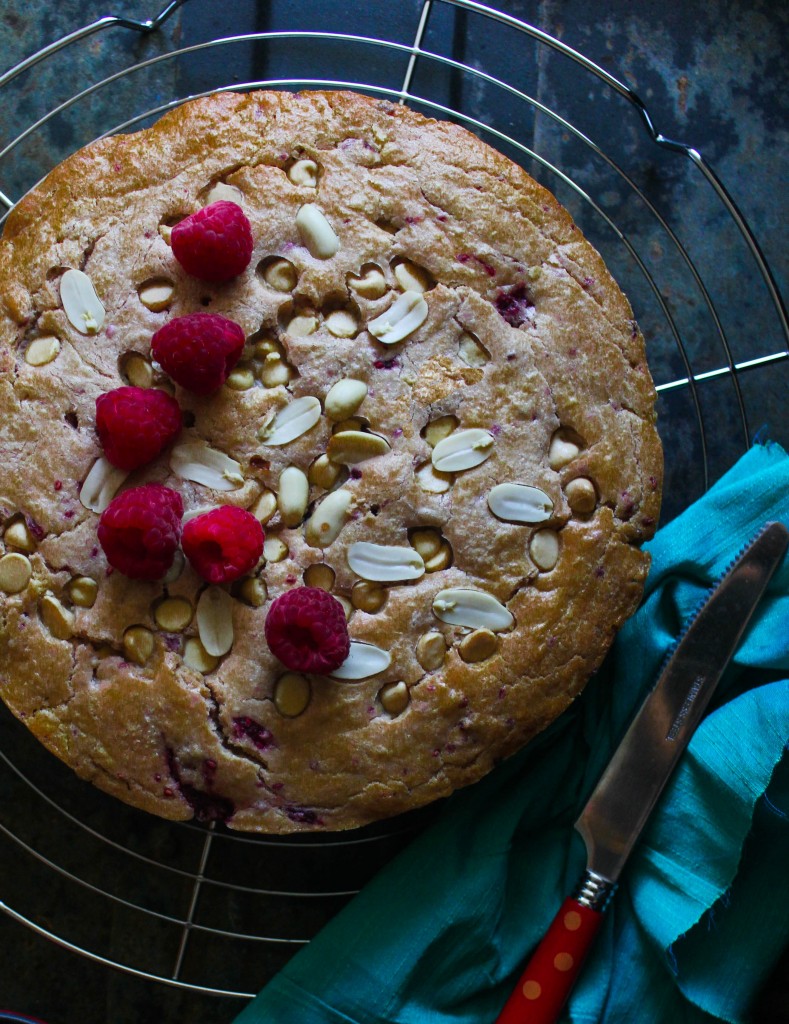 Peanut Butter White Chocolate and Raspberry Cake
Serves 8-10
200g butter
4 tbsp smooth peanut butter
4 large eggs
1 cup castor sugar
1/2 cup sour cream
2 cups self-raising flour
1 cup white chocolate chips
1 cup frozen or fresh raspberries
1/4 cup roasted peanuts for the top (optional)
Preheat oven to 170 degrees C. Grease a 22 cm round cake tin and line the base with baking paper.
Using an electric mixer, beat the butter, peanut butter, eggs, sugar and sour cream together until smooth and creamy. Fold in the flour and 3/4 of the white chocolate chips. Then carefully fold in the raspberries.
Pour the mixture into the prepared pan. Top with remaining chocolate chips and peanuts (if using). Bake for 45-50 mins or until risen and golden.