Where did I find apricots at this time of the year? I would love to give so many different answers, my favourite being..the farmer's markets. Alas! That is a hardly a possibility in the dead of winter. I am constantly dreaming of Spring and Summer, of juicy stone fruits, sunny beaches, of ice pops and every kind of summery treat. I have been doing the last two, though (beaches and ice pops). Being in Sydney, you can't escape the beaches but it's never like Summer.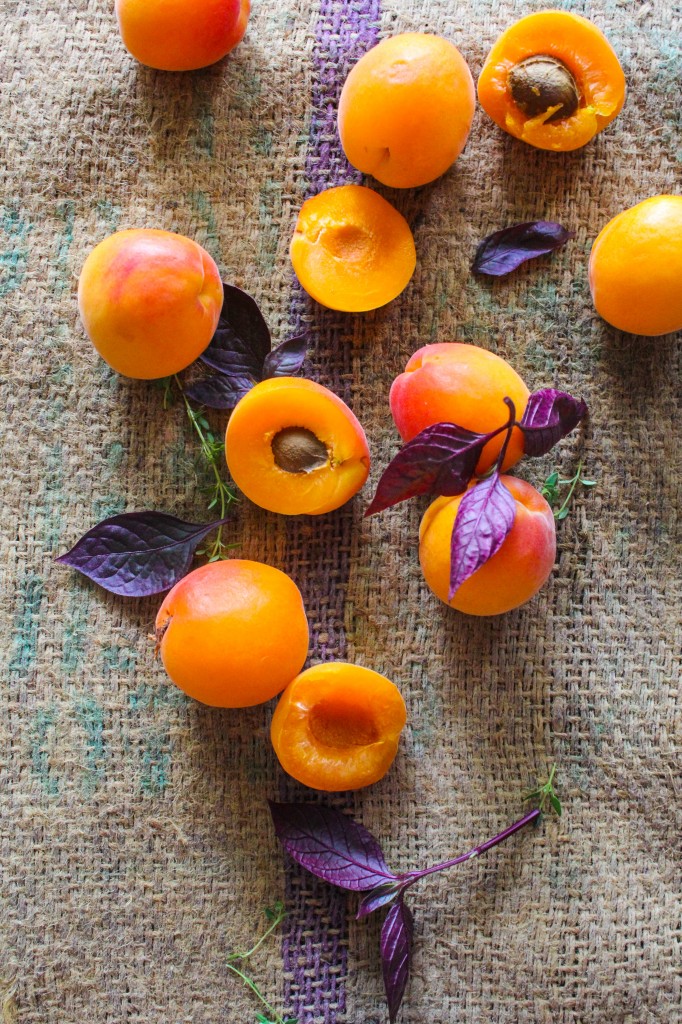 I had a glut of apricots last summer and that is when I had cooked with these. I think, I liked them so much from a photography perspective that I wanted to keep them as simple and intact as possible. Apricots in season are so sweet and juicy by themselves that I best enjoy them plain.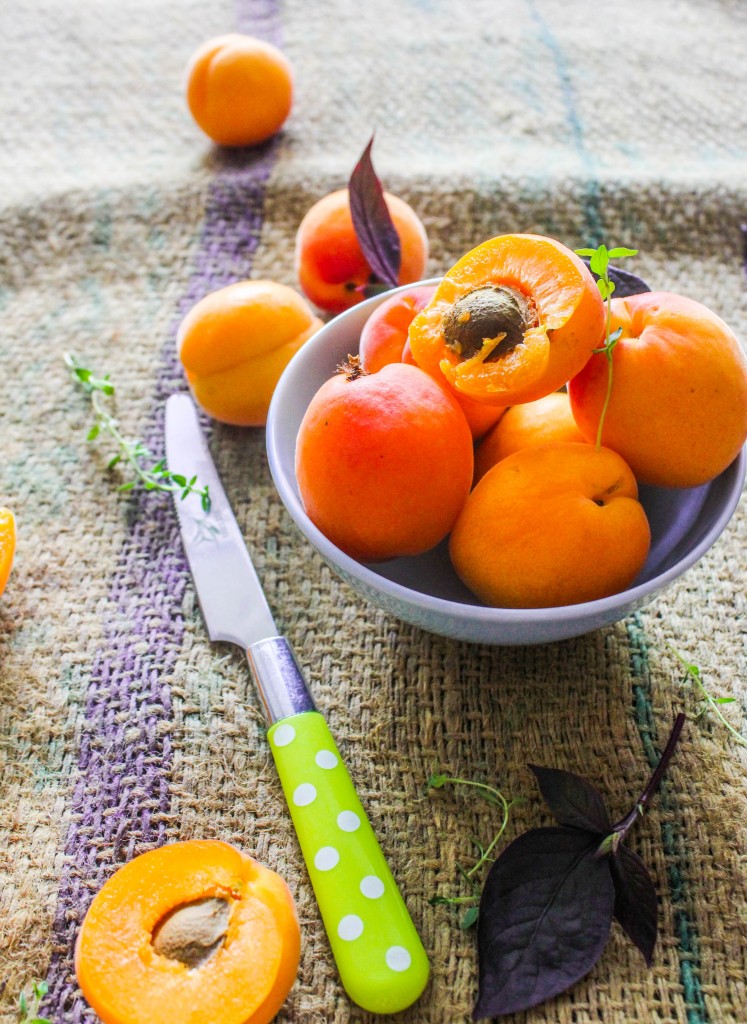 There is really no recipe. You wouldn't need one. I halved the apricots and removed the stones. I sautéed them in a little butter till they were slightly golden. On removing from the heat, I placed them on a serving tray. Drizzled a bit of honey (whilst they are warm), spooned over goat's cheese and scattered with toasted pine nuts.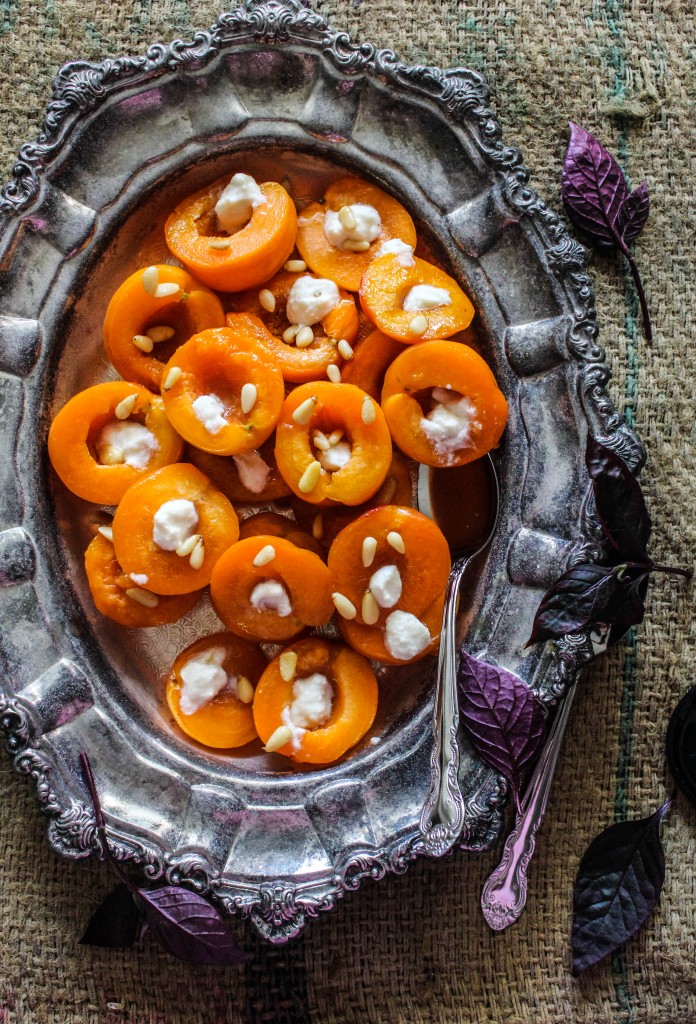 Apricots are versatile so this dish is open to all possible variations. Mascarpone or Ricotta can be used in place of goat's cheese. Replace pine nuts with almonds or pistachios. Add mint or basil for an extra herby punch. Spice works too. A sprinkling of powdered cinnamon, ginger or cardamom elevates the flavours to a whole new level.