The sidewalks in India are home to some amazing Indian food. Street food, as it is popularly known is not only cheap and convienient but also authentic. This kind of food may also be available in big and small restaurants but rarely measures up to the taste and feel of food from the vendors. There is something incredibly exciting about watching the food being assembled right before your eyes.. the sultry weather coupled by the smoke escaping the sizzling tawas (large frying pans), crowds of people waiting for their turn, the fiery heat of the chillies as they are generously sprinkled over Chaat or Chicken rolls or for that matter any food originating from these makeshift stalls. It is an experience in itself. To go with this kind of food there are refreshing thirst quenchers that send flavours splattering across your palate. The key to this can only be one. Spice!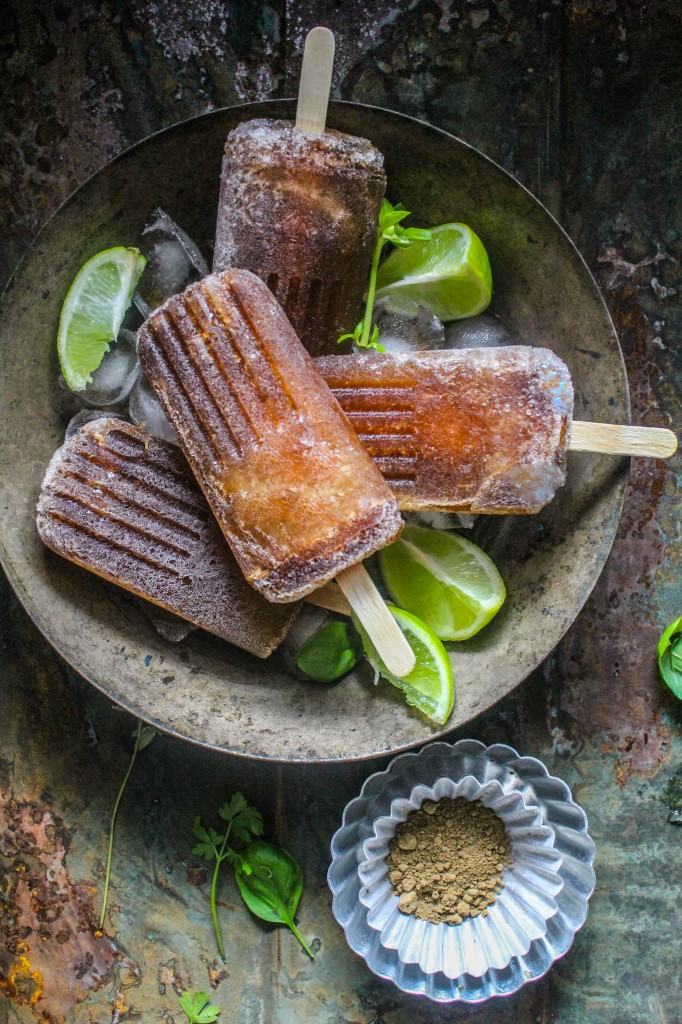 Masala Coke is nothing but a spiced up version of Coke. Adding spice and salt to a cola drink not only lifts up its flavour but leaves your senses refreshed and energised. The after-taste is incomparable, trust me! The spice blend or seasoning in this case is Chaat Masala, a tangy, zingy, mildly hot mix that is a must-have in most Indian households. Unlike some spices, it does not require to be cooked down so it can be easily substituted for seasonings in savoury dishes. I would recommend this spice, not only for this popsicle recipe or the drink, but also on salads, fritters and vegetarian dishes. If you love spice, this is a great investment to store in your pantry. Try it on fruit, you are sure to get hooked on! Here in Sydney, Chaat Masala should be available in any Indian store.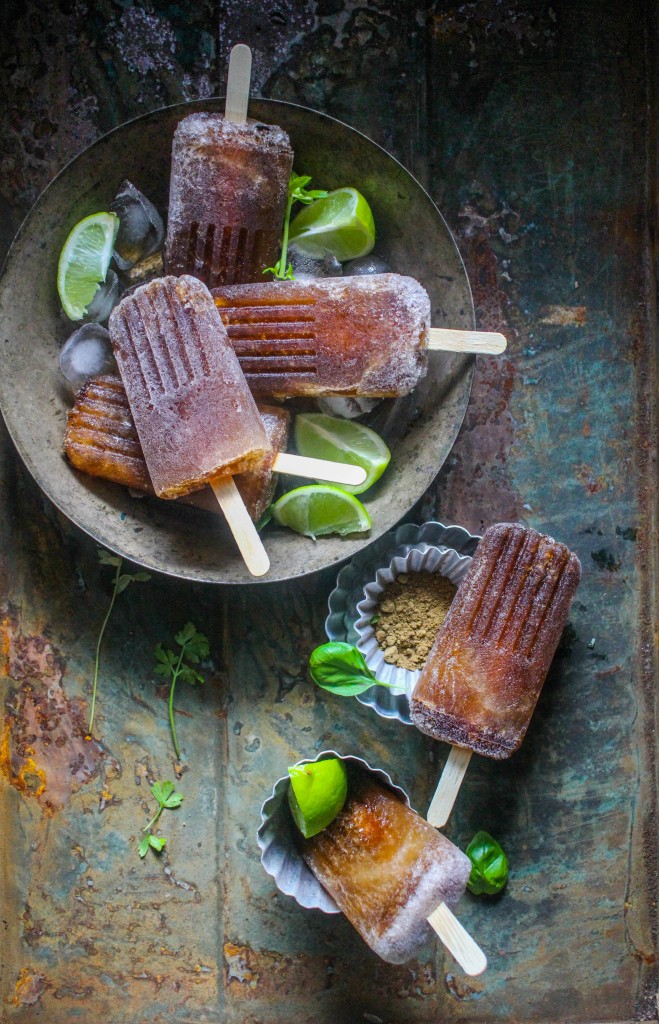 These popsicles are easy to make. I've been making these for as long as I can remember. Put all the ingredients together in a large jug and leave aside for 30 minutes. This is necessary for the flavours to blend and the aeration to escape or the popsicles tend to expand and become uneven in size. Needless to say, this recipe would work on any drink of similar variety.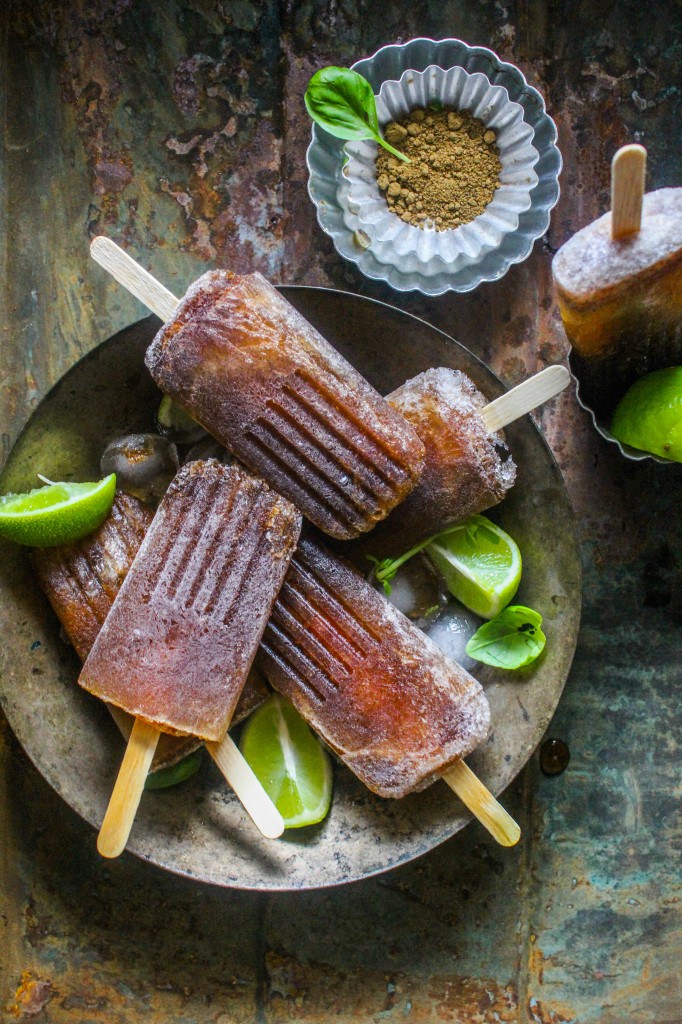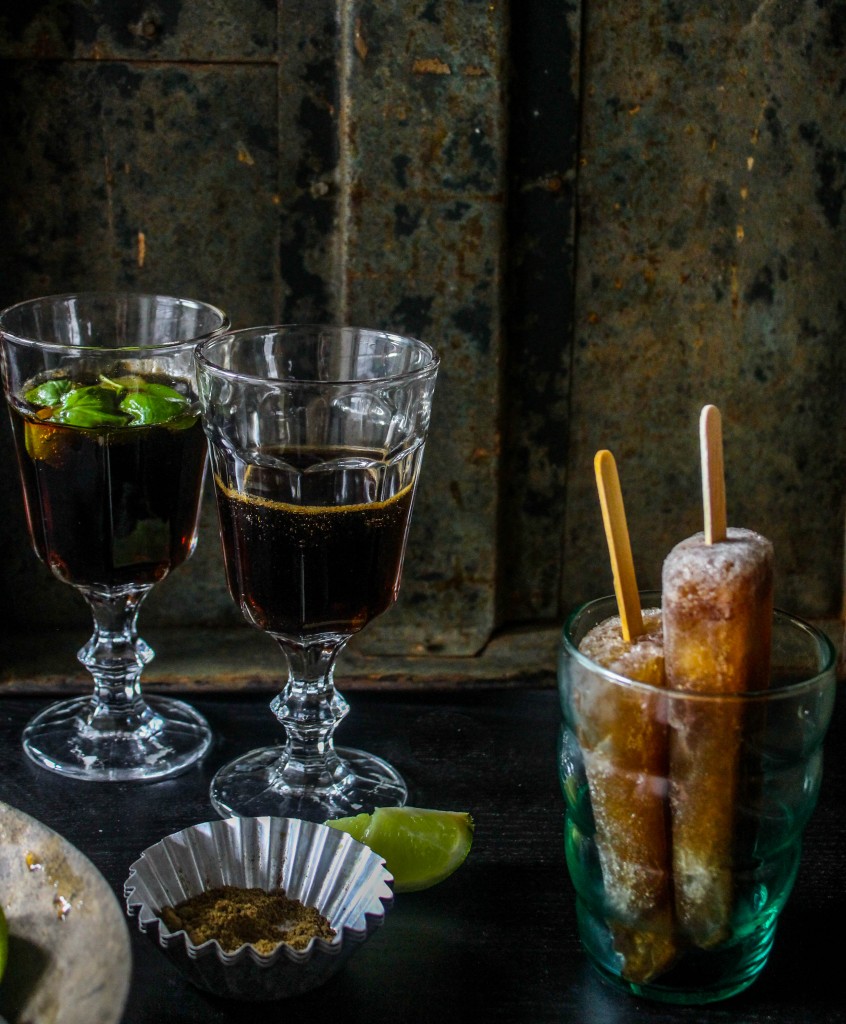 Masala Coke Popsicles
Yields 6
500 ml Coke
Juice of 1 Lime
2 tsp Chaat Masala
1/4 tsp salt (optional)
1 tsp ground black pepper
Fresh herbs, mint and/or basil
Place all the ingredients together in a large saucepan. Cover loosely and leave aside for 30 minutes. Remove fresh herbs and pour into popsicle moulds. Freeze for 2 hours and insert popsicle stick. Freeze for 4-6 hours (preferable overnight).