A few days ago, I chanced upon a carton of almond milk. You can read about it here. It is no secret how much I love almonds and I use them quite often in my recipes. However, creating with almond milk was a first. I made simple and healthy banana blueberry almond popsicles to get a feel of how it would work in a recipe. The nuttiness was there and it proved to be a great dairy alternative. I was impressed. I wanted to add it to anything and everything. Most of all, I was curious to know how almond milk would work in a cake or a baked item. Would it add an element of texture? Would it take away some of the moisture that regular milk/buttermilk/sour cream contributes? Will I get a crisp crust on my cake? Anything that lends itself well to a cake is up there on my ingredient list. So I put it to the cake test.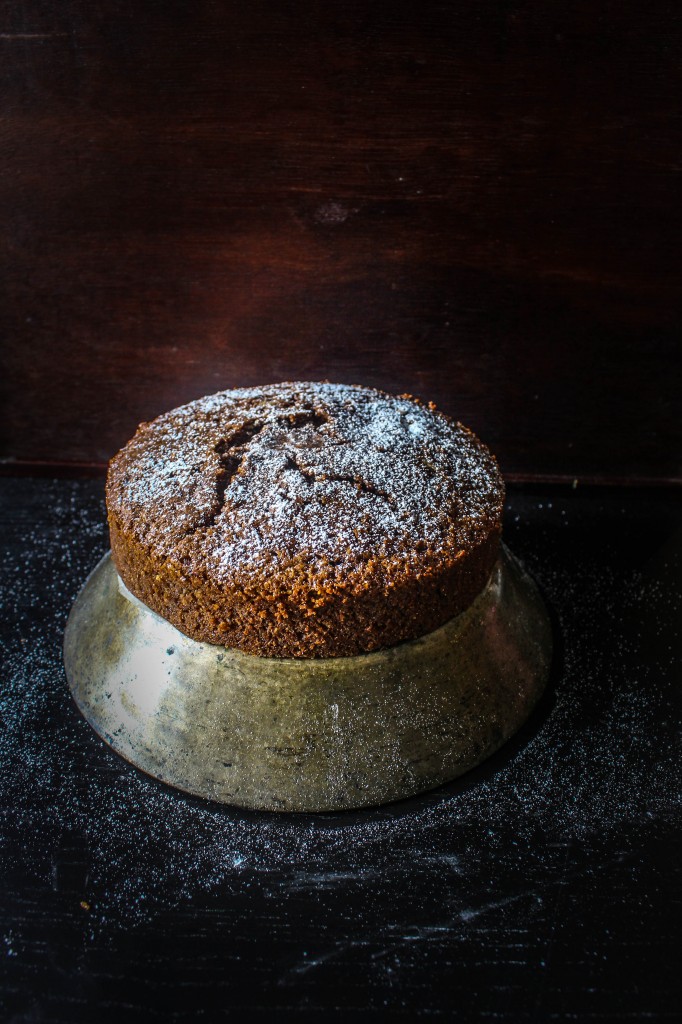 Chocolate and coconut are another combination that works well together. I discovered that when I made the Chocolate Coconut Slice. In bar form, when they tasted so good, I could imagine what it would do to a cake. The cake turned out just the way I wanted it to be. It was moist, it had texture from the coconut and almonds. It had the richness of cocoa and a crisp crust like a brownie. You could taste all the elements in the cake. And I loved how rustic it looked.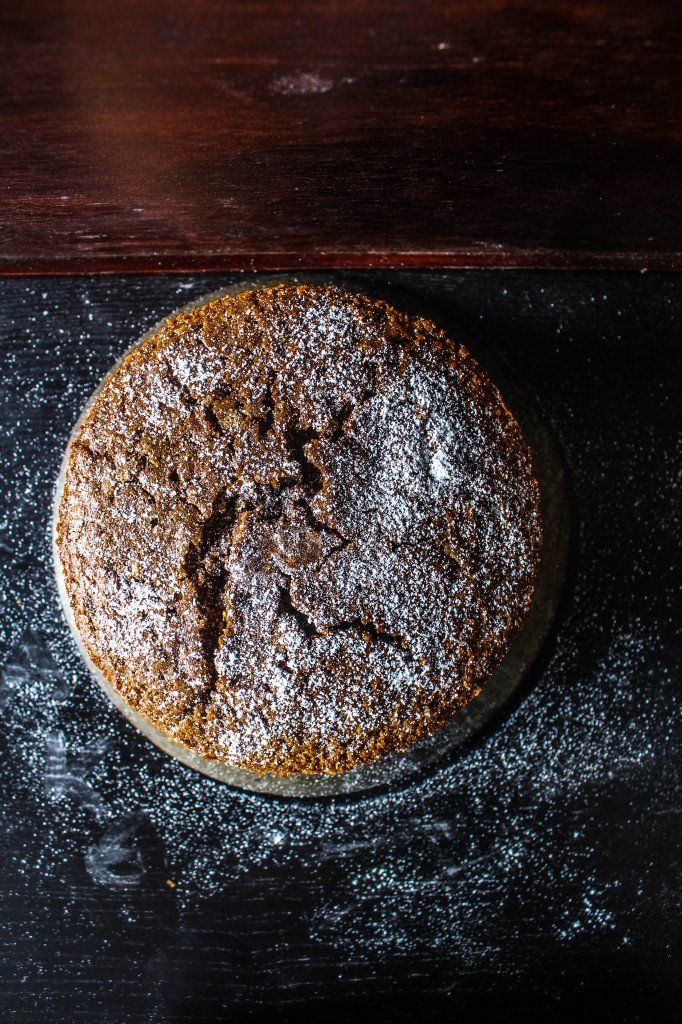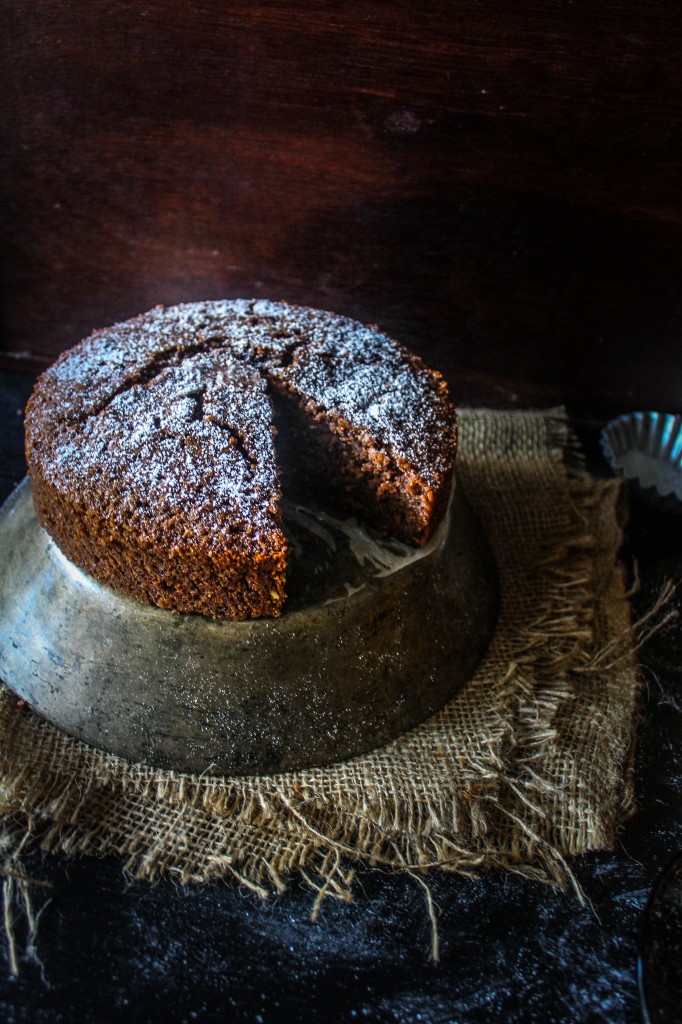 I have put my carton of almond milk to good use. Some sweet recipe and a savoury. The cake would still work if you use regular milk instead of almond milk. But if you like almonds or if you get your hands on some almond milk, it is worth a try. I like the cracked top and rustic appearance so much that I decided against adding a ganache or glaze to the cake. A generous sprinkling od icing sugar did it for me. I  kept the styling along the same lines. You could glaze it if you are looking for more chocolate in the cake.  Or even add chocolate chunks to the cake batter. In any case, this cake is going to go through a few different variations in my house. With almond milk as a constant, of course. I can't wait to share more with you.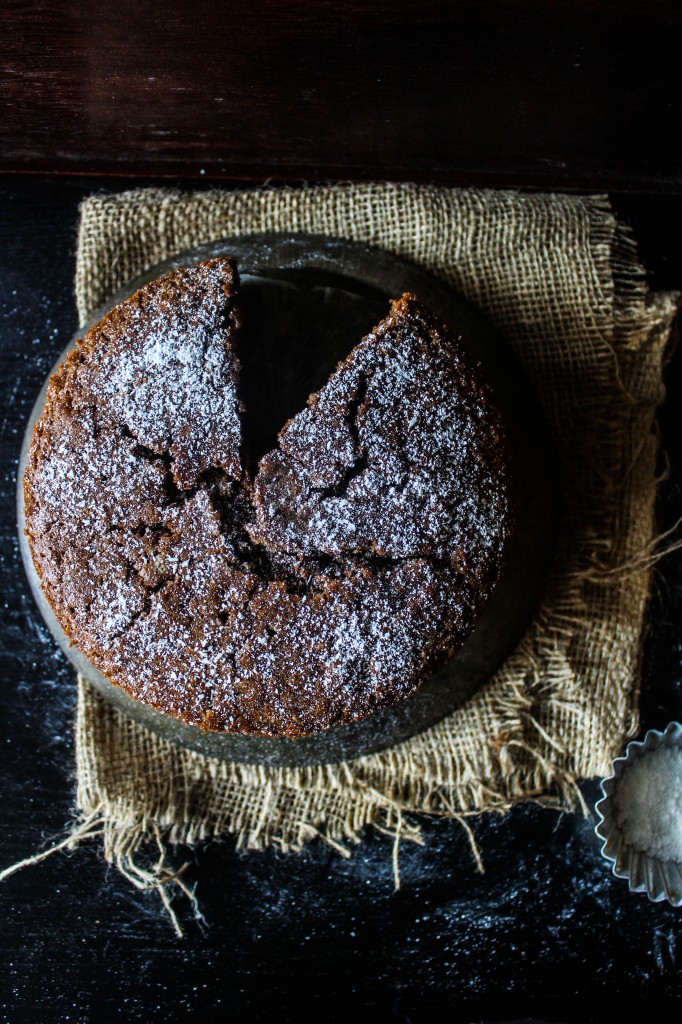 Chocolate Almond Coconut Cake
Serves 6-8
160g butter, softened
1 cup castor sugar
1 tsp vanilla essence
2 eggs
1 cup self-raising flour
1/4 cup cocoa powder
1/2 cup almond meal (ground almonds)
1/2 cup desiccated coconut
1 cup almond milk
Icing sugar or dessicated coconut, for dusting
Preheat oven to 180 degree C. Grease a 18 cm round cake pan. Line with baking paper. Using an electric mixer, beat butter, sugar and vanilla essence together. Add eggs, 1 at a time, beating well after each addition
Sift the flour and the cocoa over butter mixture. Add the coconut and the almond meal. Stir to combine. Add the almond milk. Stir to combine. Pour into prepared pan. Smooth top. Bake for 55 minutes or until a skewer inserted in the centre comes out clean. Stand in pan for 10 minutes. Turn out onto a wire rack to cool. Dust with icing sugar or dessicated coconut.