If I had pick and choose one thing that I enjoy doing the most on the blog, it has to be, pairing flavours. Combining the best of different culinary worlds. I like to call it 'intuitive cooking'. The best thing about food is that there are no hard and fast rules. When your taste buds are exposed to a multitude of cuisines and flavours from years of cooking or eating, they become like feelers. That respond instinctively to taste, smell and textures. The food blogging community are an amazing lot who do this on a frequent basis. A creative network that take a fresh and fun approach to all things food. Who make dinners exciting and cooking inspiring. Who supply Google and other search engines with the most amazing database of recipes every day. A community that I am proud to be a part of.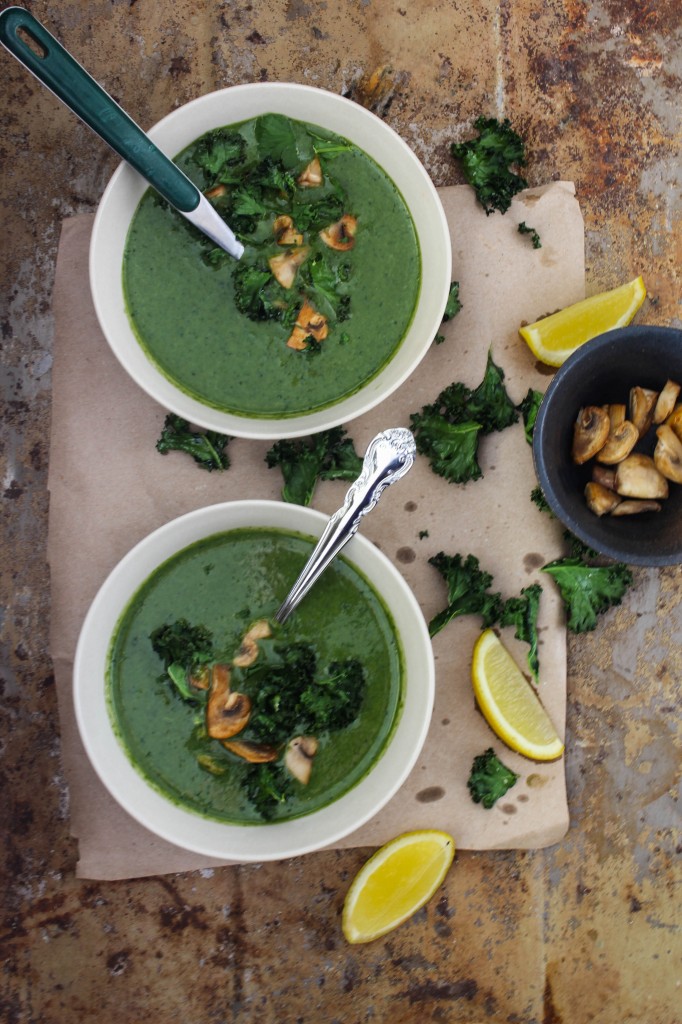 Apparently the cold weather has decided not to leave us. Nor the rain or the strong winds. Together, they are a bad combination. It is Spring with little or no Spring-like changes yet. So soups are still part of our menu and my creative ventures. Actually, I don't mind that. I could eat soup even on a hot, sunny day. Especially if it has a touch of Asian . Infusions that form the base for sweet, spicy, tangy flavours that are unique to Thai cuisine. I chose Kale because it is healthy and takes on flavours well.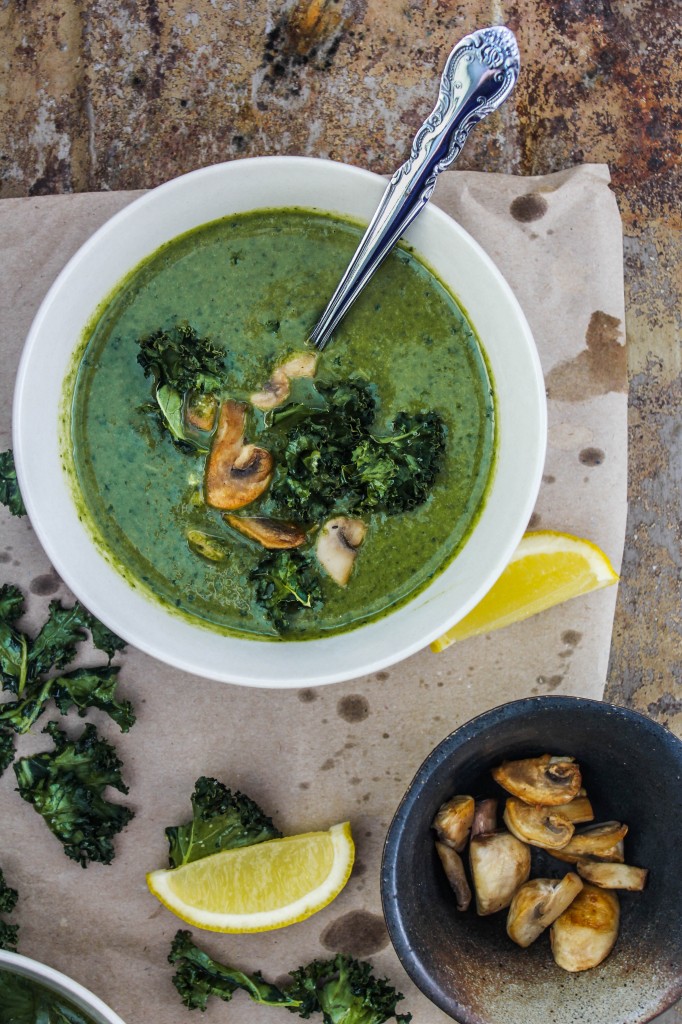 The soup is mildly spicy, slightly sweet with a curry like kick from the green curry paste. Coconut milk gives it body and a creamy texture. I love kale chips and they hardly require any effort so I served it with kale chips and lightly sautéed mushrooms.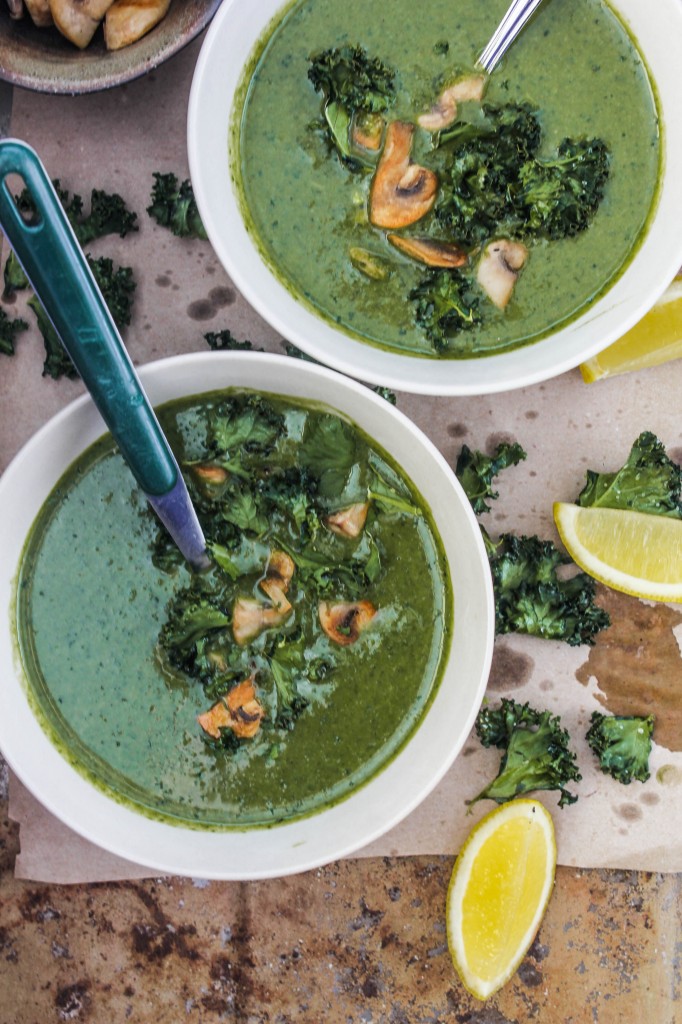 Asian Kale Coconut Soup
Serves 4
1 bunch curly kale, stems removed and leaves roughly chopped into 1 inch pieces
2 tbsp. olive oil
2 cloves garlic, finely chopped
1/2 red onion, thinly sliced
1 tbsp Thai Green curry paste
1/2 cup vegetable stock/chicken stock
1 can coconut milk (400 ml)
salt, to season
1 tbsp grated palm sugar/ brown sugar
1 tbsp lemon juice
1 cup button mushrooms, roughly chopped and lightly sautéed and seasoned, to serve
Preheat oven to 150 degrees C.
In a bowl, toss half of the kale with 1 Tbsp. of the olive oil and season with salt. Place on a baking sheet. Transfer to the oven and roast, stirring once halfway through, until the kale is crispy, 26 to 28 minutes.
Meanwhile, heat the remaining 1 tbsp oil in a medium saucepan. Add the garlic and onions and fry for a minute over medium heat. Add the green curry paste and fry till aromatic (about 1 minute). Stir in the remaining kale and sauté for a minute. Add the vegetable stock and coconut milk. Increase the heat to medium high and bring the mixture to a simmer. Cook for about 10 minutes or until the leaves soften. Remove from heat.
Working in batches, puree the soup in a processor until smooth. Return the soup to the saucepan and add salt, palm sugar/brown sugar and lemon juice and reheat over low heat. Ladle the warm soup into individual bowls. Top with crispy kale chips and sautéed mushrooms.