A quick stir-fry of prawns and eggplant with a delicious chinese hoisin sauce. Delicious with rice or noodles and perfect for busy weeknights.
My sister and me are soul mates. It would still remain an understatement if I said it over and over again, which i think I have, quite a few times in this blog. But we are polar opposites in terms of personality, habits, and preferences. We see things differently but we mostly agree on anything so as not to hurt the feelings of the other. I think that happens when you get to see your loved ones after long periods.  When it comes to food, I am the more passionate cook, my sister is the smarter one. In the treasured times that we are together, I think of the most delicious things to cook and feed her. She on the other hand,would return with packets of instant noodles, soups, canned veggies, purees and such if she went grocery shopping. She would scan the entire store and nothing would escape her sharp eyesight if it defines 'quick' and 'smart' cooking.
'Cooking is secondary, let's chat' she would insist.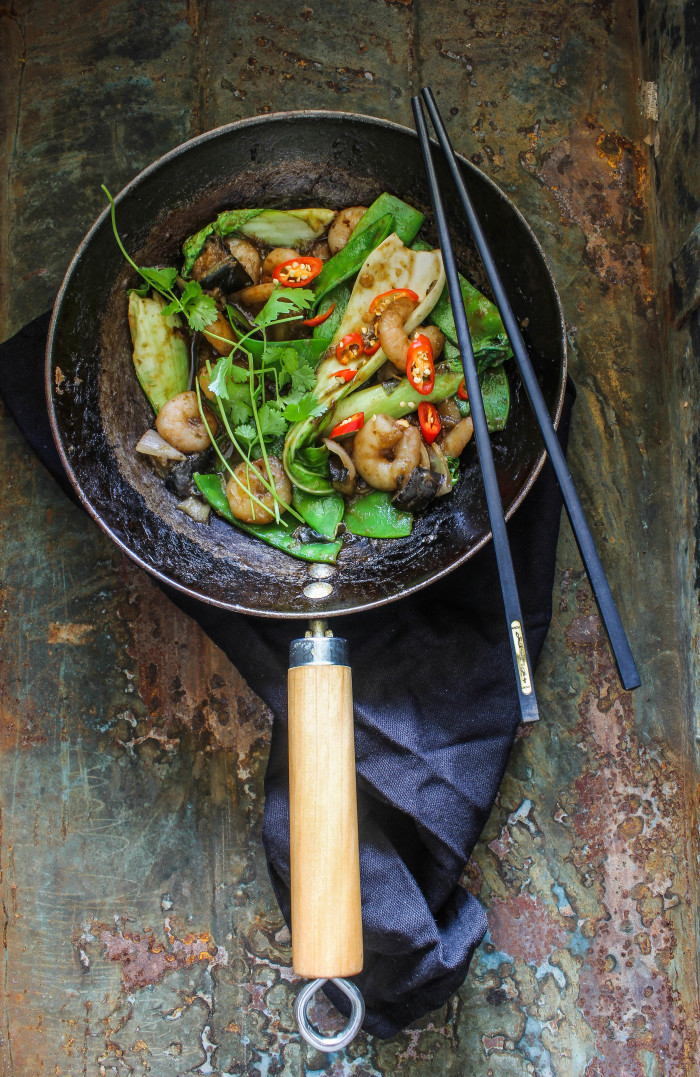 In such scenarios when time is limited, great food matters and conversations with your loved ones are dearer, a fabulous stir-fry is the answer. It tastes a lot better and is fresher than the takeaway and is ready in moments. I have realized over the years that Asian sauces make this happen quite easily. They are easier to store as they don't always need place in the refrigerator.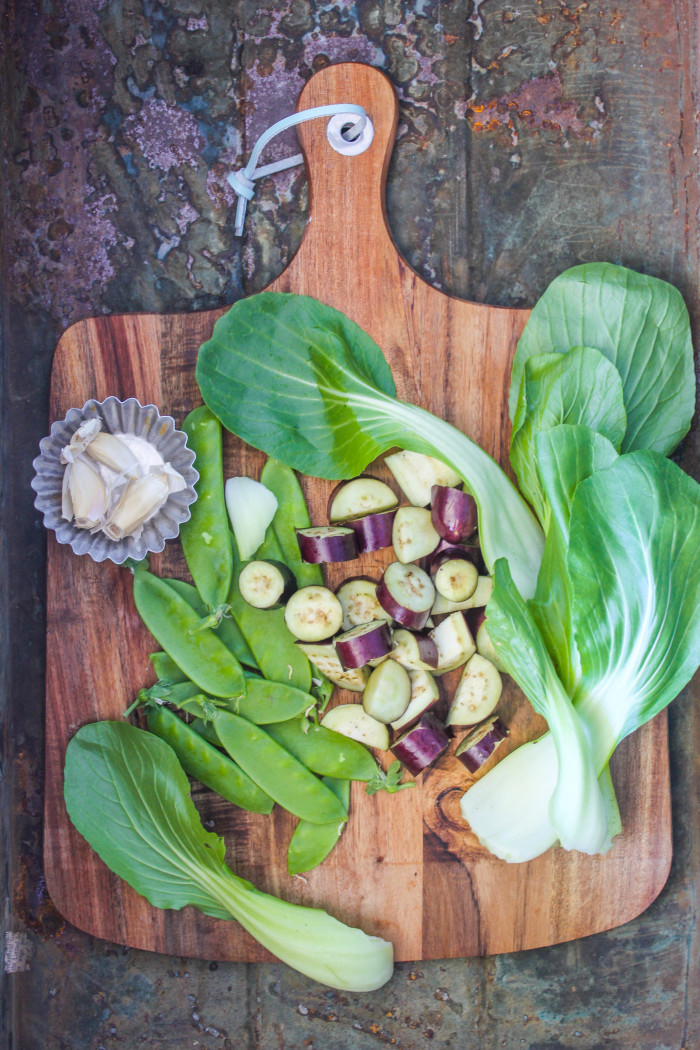 Hoisin is brilliant as it is quite thick. It coats itself nicely on meat and vegetables. You can throw in whatever vegetables you have at hand. Prawns can be easily replaced with chicken, fish or beef. I always have a pack of frozen, cleaned prawns in my freezer as it cooks the fastest and the prep time is zero. The flavours are authentic and vegetables are crunchy which is the true essence of Asian cooking. You can eat this stir-fry as a starter or serve with steamed Jasmine rice to make a meal.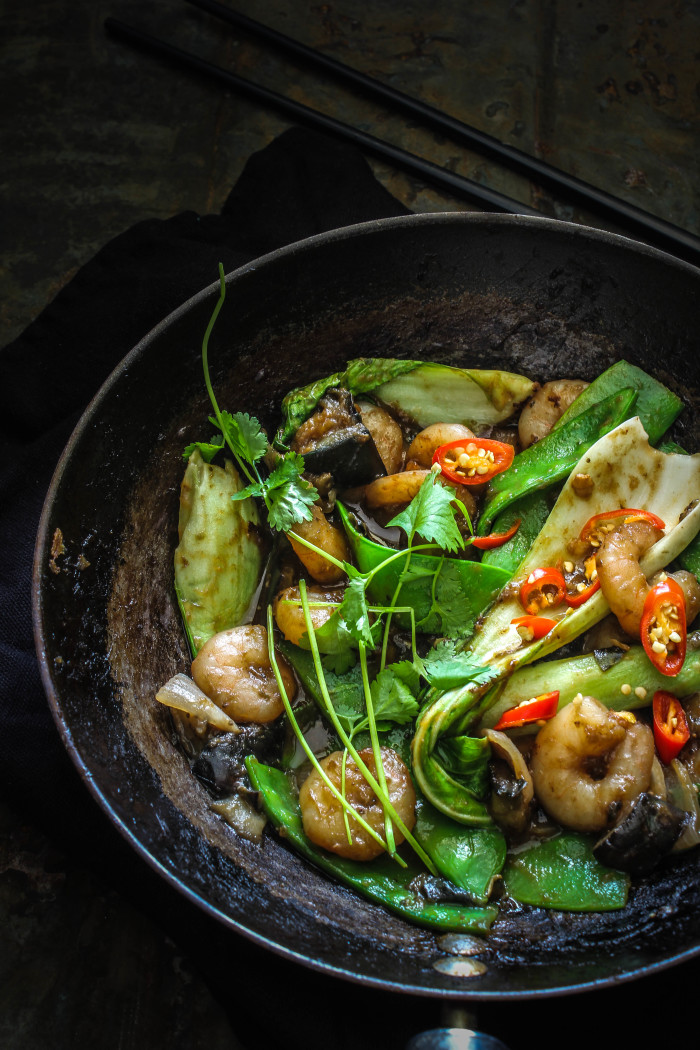 Prawn and Eggplant Hoisin Stir-Fry (inspired by this recipe from Taste.com)
Serves 3-4
1 tbsp vegetable oil
2 Lebanese eggplants (ant kind of eggplant will do)
1 cup frozen prawns (peeled, deveined and cleaned)
2 garlic cloves. finely sliced
3 cm ginger, finely sliced (or grated if you don't like pieces of ginger in your mouth)
1 bunch baby bok choy, leaves separated
10-12 snow peas, trimmed
1/2 cup Hoisin sauce
1 tbsp soya sauce
1/2 tsp palm sugar/brown sugar
salt for seasoning
red chillies, finely chopped, to serve
a handful chopped chives, to serve
a handful fresh coriander leaves, to serve
Heat 1 tablespoon oil in a wok or large frypan over medium-high heat. Add eggplant and cook, stirring occasionally, for 3-4 minutes until softened and lightly browned. Add  prawns, garlic and ginger to wok. Cook, stirring, for 2 minutes or until prawns have changed colour. Reduce heat to medium, then add bok choy, snow peas and cook, stirring, for a minute.
Add Hoisin, soya sauce, sugar, and salt and stir fry for 2 minutes or until the bok choy is just wilted and the mixture is coated with sauce. Garnish with red chillies, chopped chives and fresh coriander. Serve with steamed rice.