I often come across people who associate weight loss, health and fitness with some kind of food deprivation, cut-downs and fad diets. I am certainly not an expert in this area but the word 'deprivation' does not exist in my culinary dictionary. Food is a gift..it is one of the greatest pleasures in life that we deserve. What we don't deserve are the pangs of guilt we feel after consuming a big slice of chocolate cake or a cup of hot chocolate that we have craved for and have been refusing as it comes in the way of our fitness goals or our summer-ready bodies. On many occasions I find myself thinking if there was a better way to deal with this. Why can't I eat chocolate cake and still look fab in my swimwear?. I guess the key is to eat mindfully, understanding what we eat and not taking away the pleasure from eating our favourite food. Mindful eating balances health and pleasure.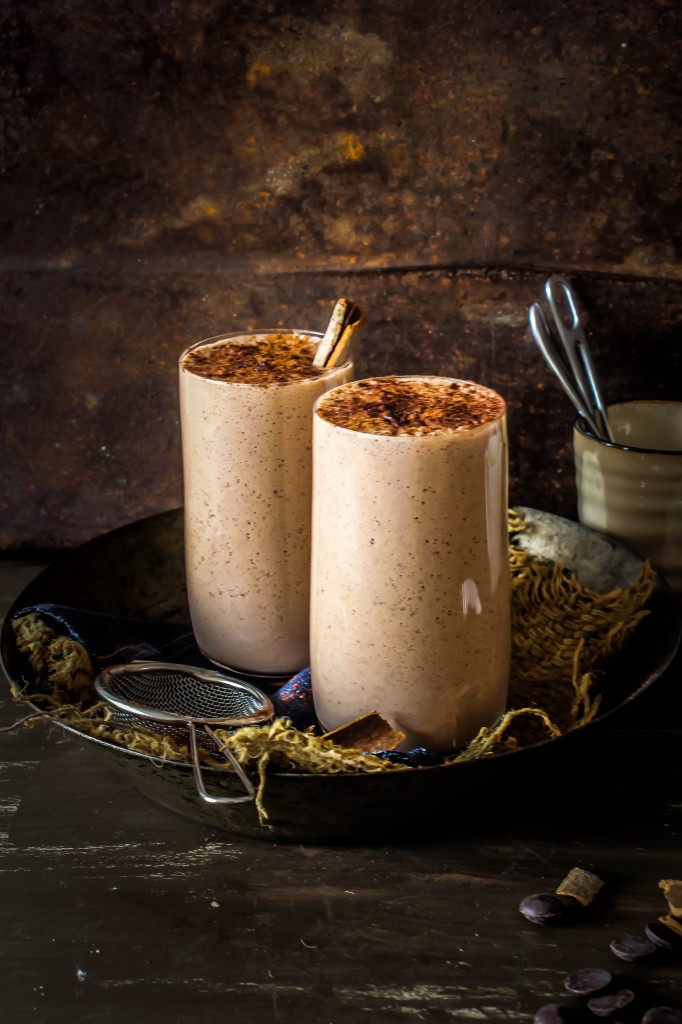 Well-Naturally has been doing that for over a decade. They have been producing high quality, sugar-reduced and better-for you goods that Australians have been enjoying minus the guilt. Their mission statement 'Well Naturally helps you achieve your wellness goals – the delicious way!' sums it all up. The Well Naturally No sugar added range just as the name suggests is made without any added sugar. They are sweetened naturally with Stevia, a plant-based ingredient which has zero calories and no impact on blood sugar levels.  Isn't that fabulous? You can check out the Well Naturally website for more information.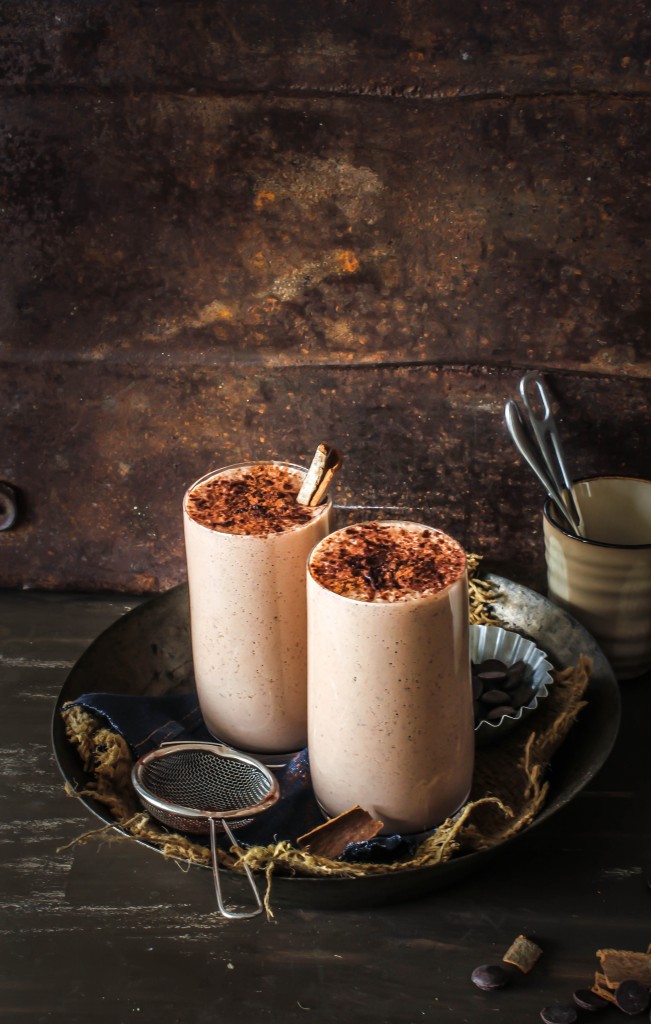 Well Naturally No Sugar Added Dark and Milk Chocolates comes in an array of delicious tempting varieties
Well Naturally  No Sugar Added Dark Chocolate Rich Dark (RRP $5.20 for 90 g)
Well Naturally  No Sugar Added Dark Chocolate Mint Crisp (RRP $5.20 for 90 g)
Well Naturally  No Sugar Added Dark Chocolate Acai (RRP $5.20 for 90 g)
Well Naturally  No Sugar Added Milk Chocolate Creamy Milk (RRP $5.20 for 90 g)
Well Naturally  No Sugar Added Milk Chocolate Fruit and Nut (RRP $5.20 for 90 g)
Well Naturally Dark Chocolate Melts For Baking (RRP $6.95 for 200 g)
I liked the Dark Chocolate Min Crisps the most while my husband liked Acai.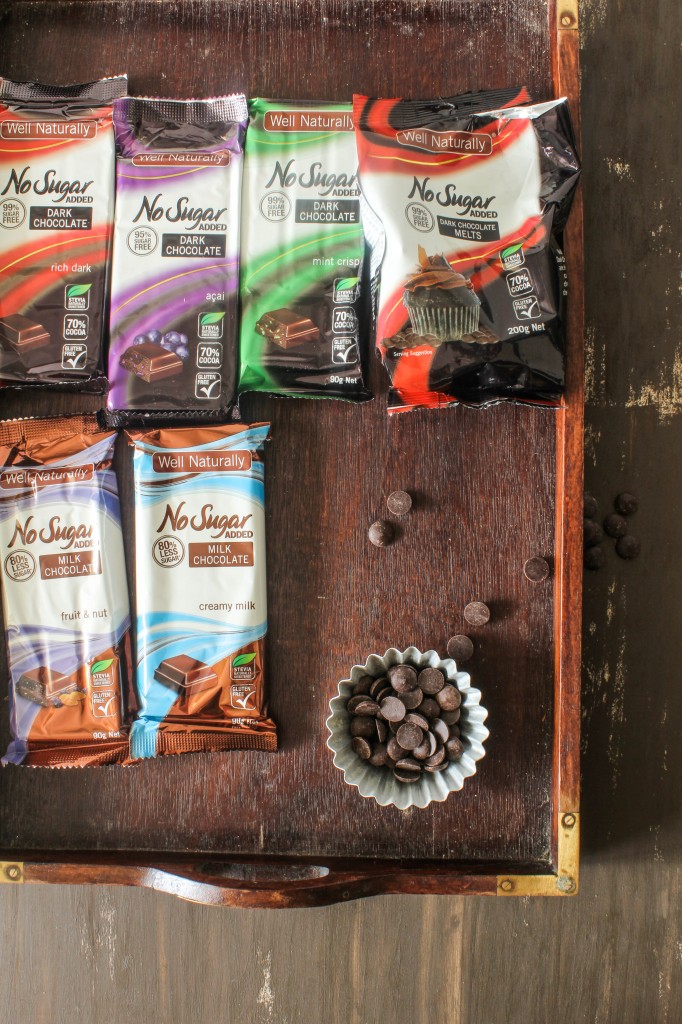 If you know me, I went straight for the Baking Melts (70 % cocoa) as soon as I received the pack. For me the real test of good chocolate is when I use it in my recipes. I was pleased with the product. Despite being a no-added sugar product I could substitute it easily for my regular chocolate. Minus the extra calories of course.  The melts had a rich, intense chocolate flavour and a smooth texture and they melted easily. So they are obviously perfect for people with diabetes and those who intend to reduce their sugar intake. They are also gluten free with no artificial colours, flavours or preservatives.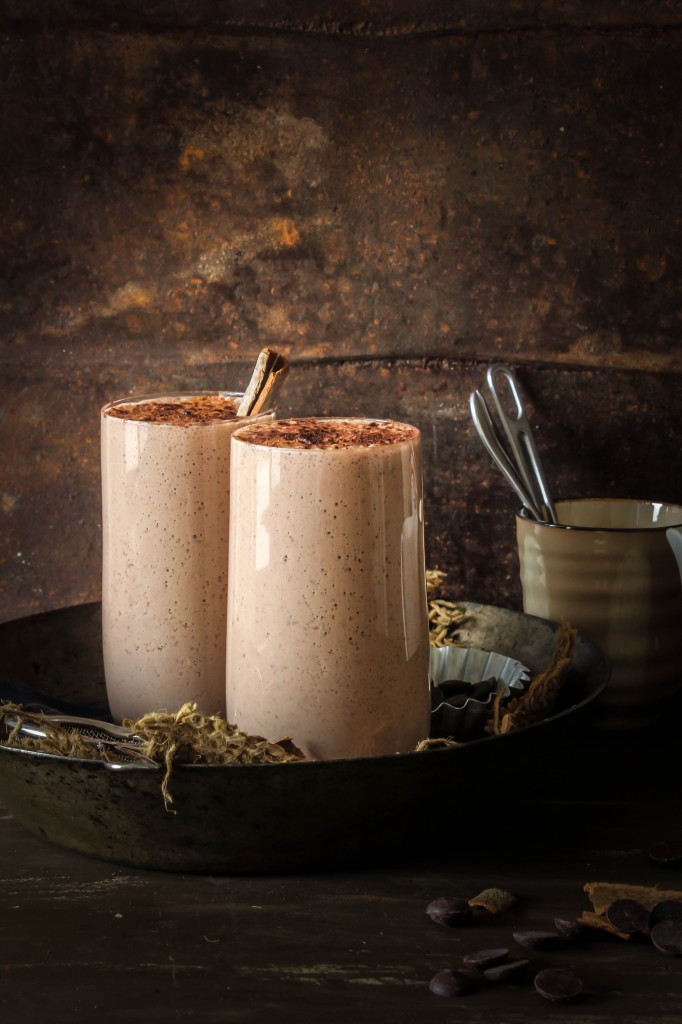 Here are some facts about sugar consumption and how Well naturally steps into the picture:
Australians consume approximately 54 kilograms of sugar per year – the equivalent of 37 teaspoons per person, per day. The World Health Organisation recently released guidelines for sugar consumption, recommending only around 6 teaspoons a day A regular chocolate bar contains about 55% sugar; 100 g of regular chocolate equates to 11 teaspoons of sugar.
How much sugar is in Well Naturally No Sugar Added Chocolate?
Dark Chocolate :No added sugar, sweetened naturally with Stevia, 0.7% sugar
Milk Chocolate : No added sugar, contains around 9% sugar (which originates from the lactose in the milk component of the chocolate recipe)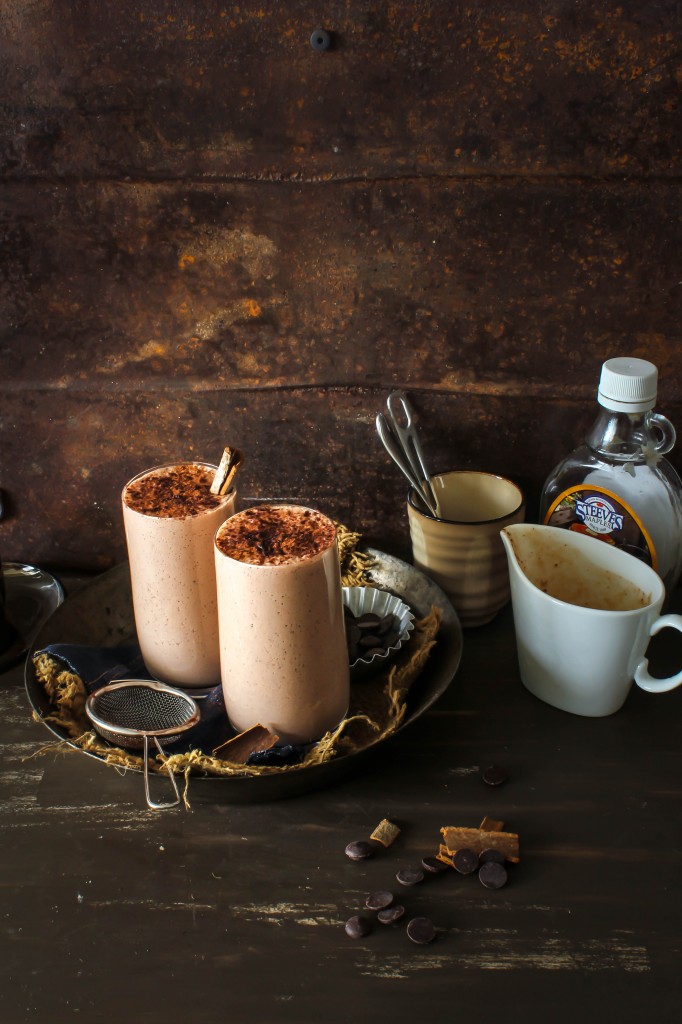 With the weather warming up on our side of the world, here is my absolute favourite summer drink with a chocolate twist. A healthier substitute to Chocolate Milkshake or for that matter even Hot Chocolate. Lassi is a sweet, yoghurt based Indian drink that is easy to make and is outright delicious. It is creamy, refreshing yet not as heavy as a cream based beverage. Traditionally, this is made using mangoes or just left plain but I have been dreaming of adding chocolate to it for quite some time now. With Well Naturally No Added Sugar Chocolates, I found a way to keep the health aspect intact while also making it indulgent. The spice gives the drink a little warmth and with the forthcoming Holiday season, this is a great drink to serve up to your guests.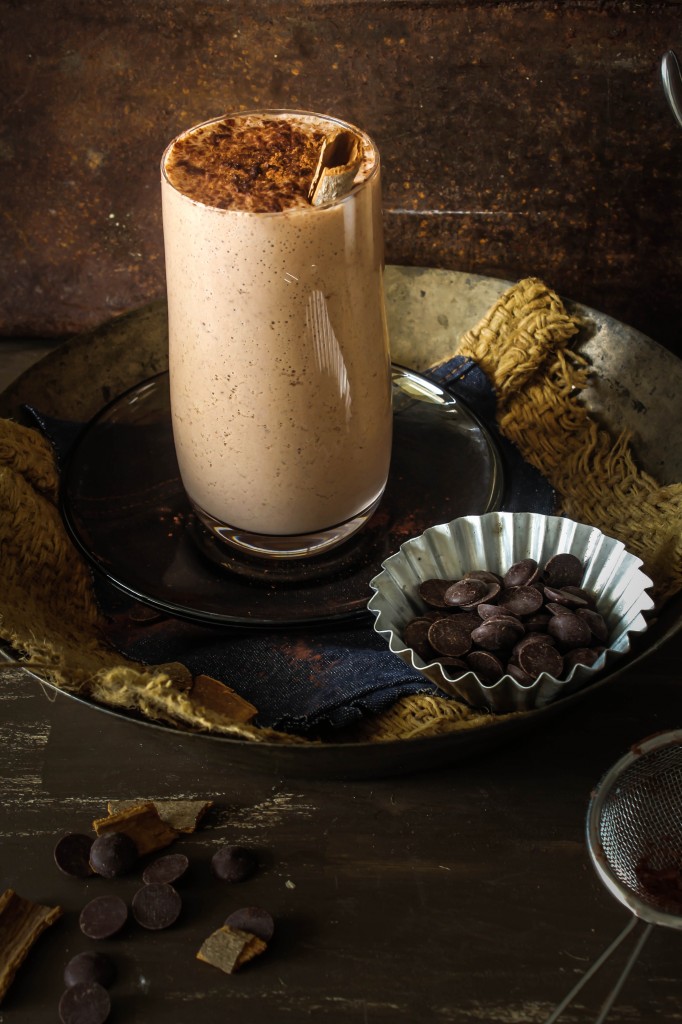 Now for the fantastic giveaway. Not one but two lucky readers of Sugar et al. (courtesy Nuffnang and Well Naturally) will be winning a pack each of Well Naturally No Sugar added Products (priced at $35). For a chance to win, all you need to do is leave a comment below telling me what recipe you would create using the Well Naturally Dark Chocolate Melts?
The giveaway closes on 28th October, 2014, midnight. Please do not forget to leave your email behind for me to contact you if you win. The giveaway is open to Australian residents only. Wish you luck!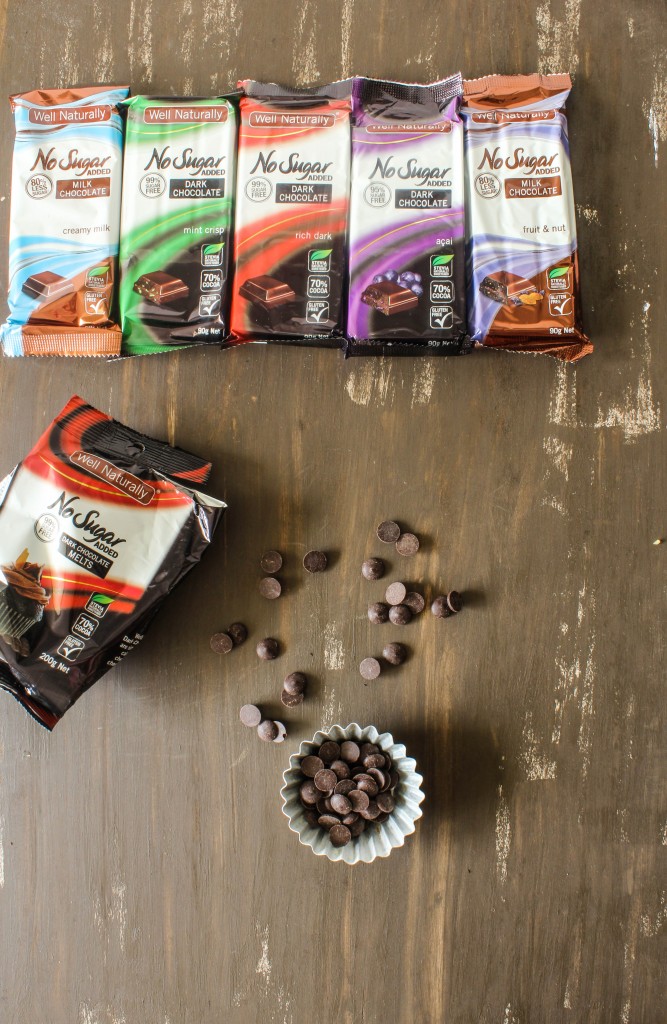 Disclaimer: Sugar et al. would like to thank Nuffnang and Well Naturally for the opportunity to try out Well Naturally No Added Sugar Chocolate Packs and develop a recipe using the same.. As always, the opinions expressed in the post are entirely my own.
Spiced Chocolate Lassi
Serves 2-3
1 1/2 cups milk
1/4 tsp powdered ginger
1/4 tsp ground cinnamon
1/4 tsp powdered nutmeg
100 g Well Naturally Dark Chocolate Baking Melts
11/2 cups Greek yoghurt (cold)
2 tbsp maple syrup
Ice cubes (optional)
1 tsp cocoa powder, to serve
1 tsp ground cinnamon, to serve
Place the milk and spices in a medium saucepan and bring to a simmer over low heat. Simmer for 1 minute. Remove from heat. Add the chocolate and stir until chocolate melts and mixture is smooth. Cool to room temperature.
Place the Greek yogurt and maple syrup in a large bowl. Add in the milk-chocolate mixture into the bowl. Using a stick blender blend till smooth and slightly frothy. Alternatively, you could do this in your food processor.
If using ice cubes, divide ice cubes between serving glasses. Pour the lassi into serving glasses. Sprinkle with cocoa powder and powdered cinnamon. Serve chilled or at room temperature.