A self saucing pudding with the addition of apples and a delicious toffee caramel sauce. Easy to make and a perfect homemade dessert.
5 years ago, the only pudding I knew of and would make was the bread and butter pudding. Easy to make, easily adapted to include and exclude your preferences and such a great way of eating bread. And of course the rice pudding that was so much more than a pudding. It was a tradition. The first solid food that was ceremoniously fed to me as a baby and thereafter adorned every occasion of my life, big and small. Then one day while desperately looking up on the Internet for a way to fix an under-cooked chocolate lava cake, I discovered the self-saucing pudding. I was fascinated at the concept of a pudding that uses the very same ingredients in the recipe and creates its own sauce. After I made my first one with satisfactory results, I was hooked on. Now the only problem was, which one to make! They are so good…every one of them!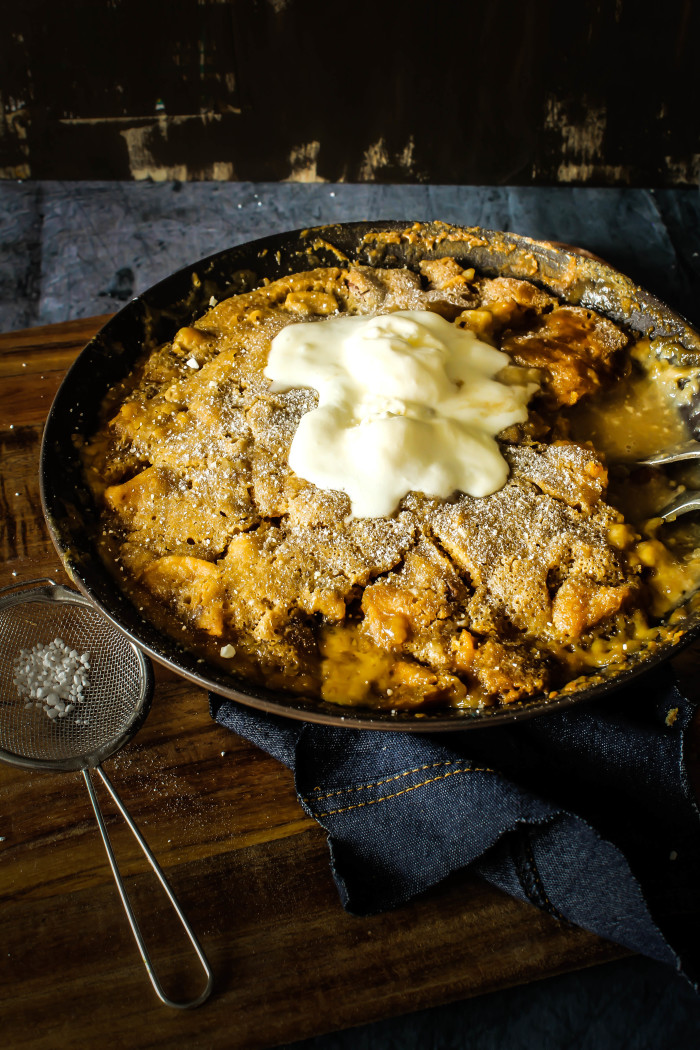 The key to a good self-saucing pudding in my humble opinion lies in ratio of the pudding to the sauce. We want to stick our spoons in that sauce that is why we make it in the first place. This one has lots of sauce. The cake almost floats on top a rich caramel sauce. But let me tell you what is the best part of this toffee/caramel pudding. You don't need to make caramel separately…so no burning sugar, no thermometers…just plain and simple mixing of ingredients. In fact, there is no egg in the picture either. But it works…like magic! Apples and nuts give the pudding an interesting texture and plenty of bite.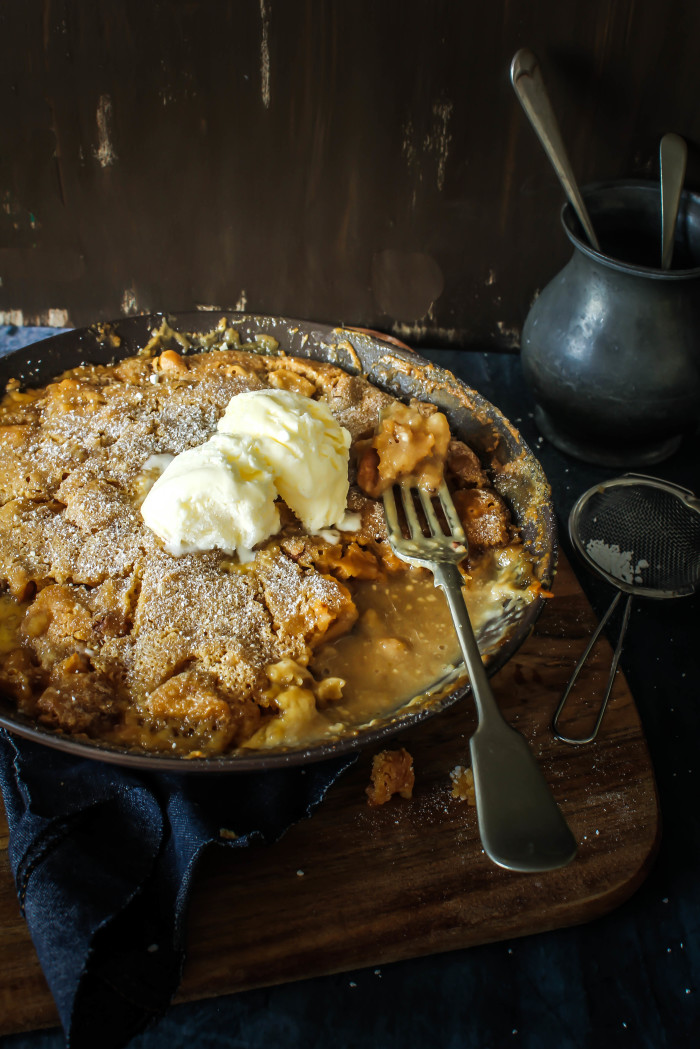 I figured out that the pudding tastes even better the next day as some of the sauce is soaked up further by the cake turning it into a gooey, food porn-ish mess. You get what I mean? Gooey messes are so welcome when it comes to the sweeter side of things. A gentle dusting of icing sugar completes the pudding and a some vanilla ice cream on the side is perfect to make you lose your mind. I love photographing such kind of food because you get to eat some of the deliciousness as you go. They are part of your shots.
You have to cut into the interiors to give the world an insight into a what is called a self-saucing pudding. Agree with me?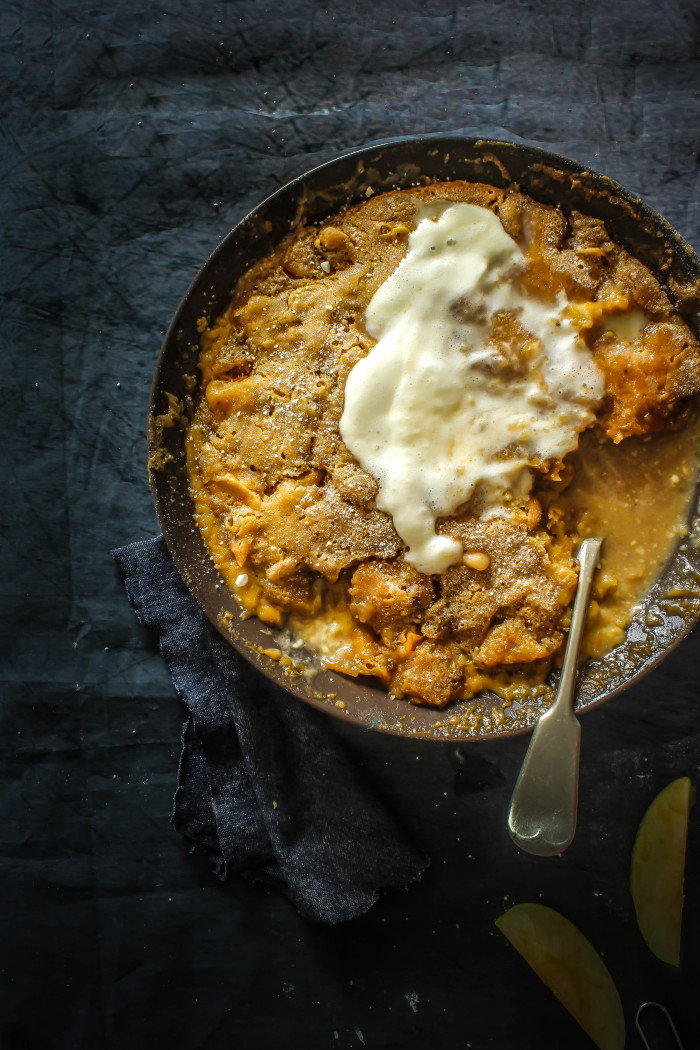 Toffee Apple Self-Saucing Pudding
Serves 4
60 g butter, chopped
1/2 cup milk
2/3 cup firmly packed brown sugar
1 cup self-raising flour
2 tablespoons golden syrup/maple syrup (I used golden syrup)
2 medium apples peeled, cored and chopped into 2 cm cubes
1/2 cup nuts, your choice (I used mixed)
icing sugar, to dust

For the sauce:
3/4 cup firmly packed brown sugar
40 g butter, chopped
1/2 cup heavy cream
1 cup boiling water.
Preheat oven to 180 degrees C. Grease a 6-cup (1.5 L) capacity oven-proof dish. Combine the butter and milk in a medium saucepan over medium heat. Cook, stirring with a wooden spoon, for 2 minutes or until butter melts. Remove from heat and add the sugar, flour and golden syrup and stir until combined. Fold in the chopped apples and nuts.
Pour the mixture into the prepared pan.
To make the sauce, combine the sugar, butter and water in a medium heatproof bowl. Stir until butter is melted. Stir in the cream. Pour slowly over the back of spoon into the pudding mixture.
Bake in preheated oven for 50-60 minutes or until centre is cooked through. Cool slightly, then dust with icing sugar. Serve warm with ice-cream or whipped cream.