Super easy ice cream tart with a biscuit base, vanilla ice cream and fresh summer fruits. No baking and totally delicious.
I was not born is Australia. Neither was I raised here. I have not lived as many years in Australia as most of the people I know do but long enough to call it my home. My stay, memorable enough to take up a gigantic amount of hard disc space on my laptop, filling it with precious memories of little boys making sand castles in different beaches and eating apples from adopted trees. My experiences, promising enough to make me dream of a great future here. A place where I can envision my children turning into teenagers and us (my husband and me) retiring into a farm-life sort of scenario, raising chickens in our backyard and planting fields of strawberries and lavender. Wouldn't that be wonderful?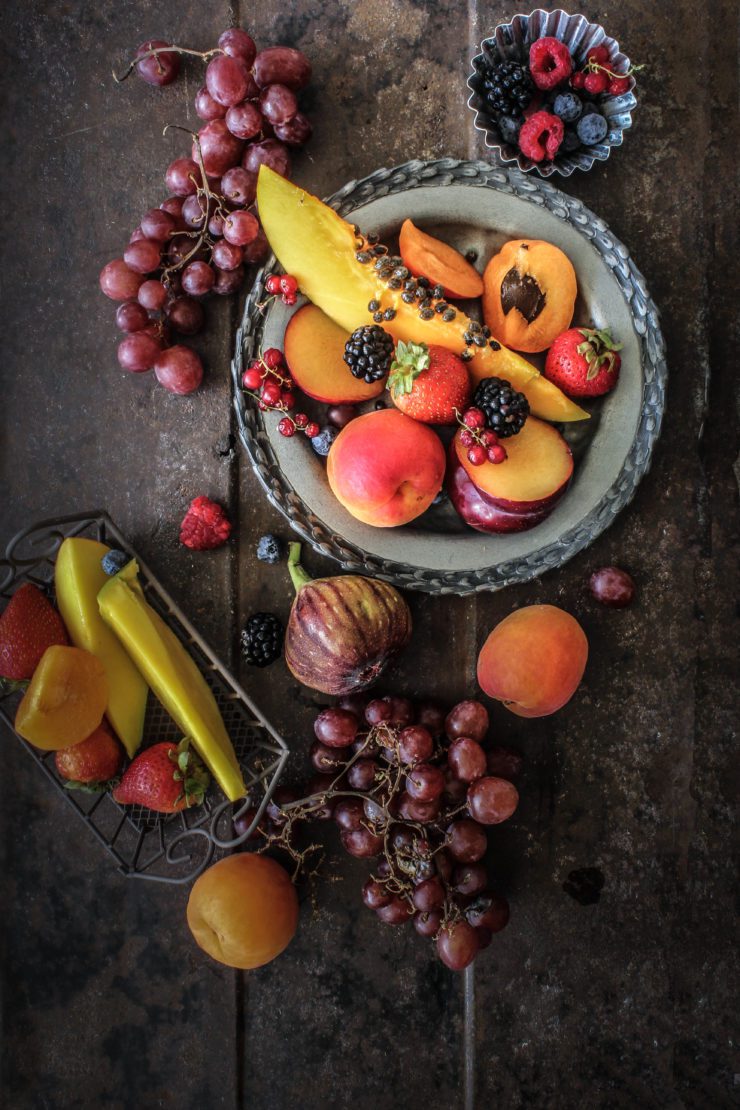 When we first stepped into Sydney, we didn't know a soul here. With 9 suitcases, some hand baggage and two sleeping toddlers in our arms, we walked out of the airport on a cold winter night. There was anxiety and ache in the heart. Of leaving behind what once meant 'everything' to us..moving ahead in the dark. Quite literally. Unsure of what those decisions would be worth. Decades worth of possessions suddenly mere tangibles. Equated only to baggage allowance.  Upon weighing, the kids were allowed to take 2 toys each (out of the sea of toys they owned). Only one baking pan and a tray for me. Everything was weighed. Also evaluated for volume. Luggage was packed, repacked, re-organised, lists crossed out and re-written so many times that everything was a jumble in the end.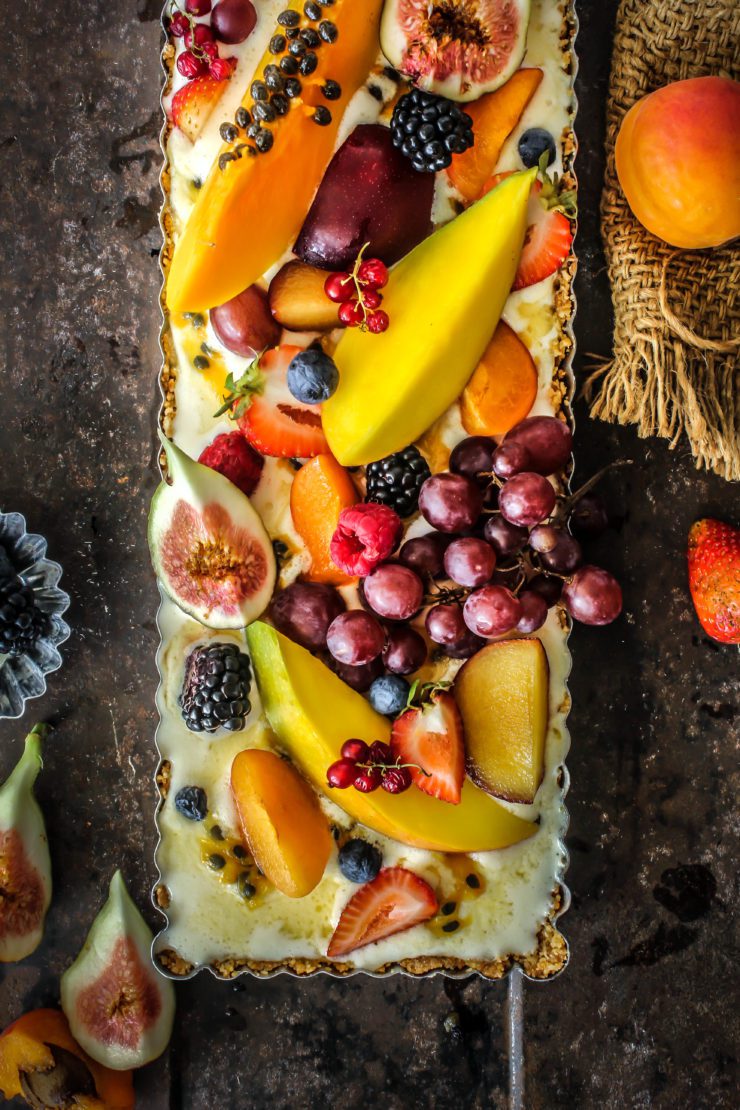 The  friendly taxi driver told us 'It's a beautiful city but life is not easy here. Everyone has a story'
We were approaching the Harbour Bridge that stood mighty and tall against a glittering skyline. I looked out of the window at the many pedestrians hurrying past in jumpers thinking about what the taxi driver just said. It was late when we went to bed that night.  A bowl of instant noodles was our dinner in the serviced apartment that we had pre-booked from overseas. I lay awake in bed for a long time, clouds of doubt filling up my mind, the reality slowly sinking in that we were in a different country among total strangers. When I opened my eyes in the morning, I was stunned. At a bright, sunny, cheerful Sydney, the one I love and relate to so much today. It is hard not to fall in love with a place so vibrant and so complete in every way. Within days, the doubts vanished. Seasons changed, experiences grew, faces became familiar and I felt belonged. Like we were always meant to be together. Sydney and me. And so like everybody else, I had a story. A good story!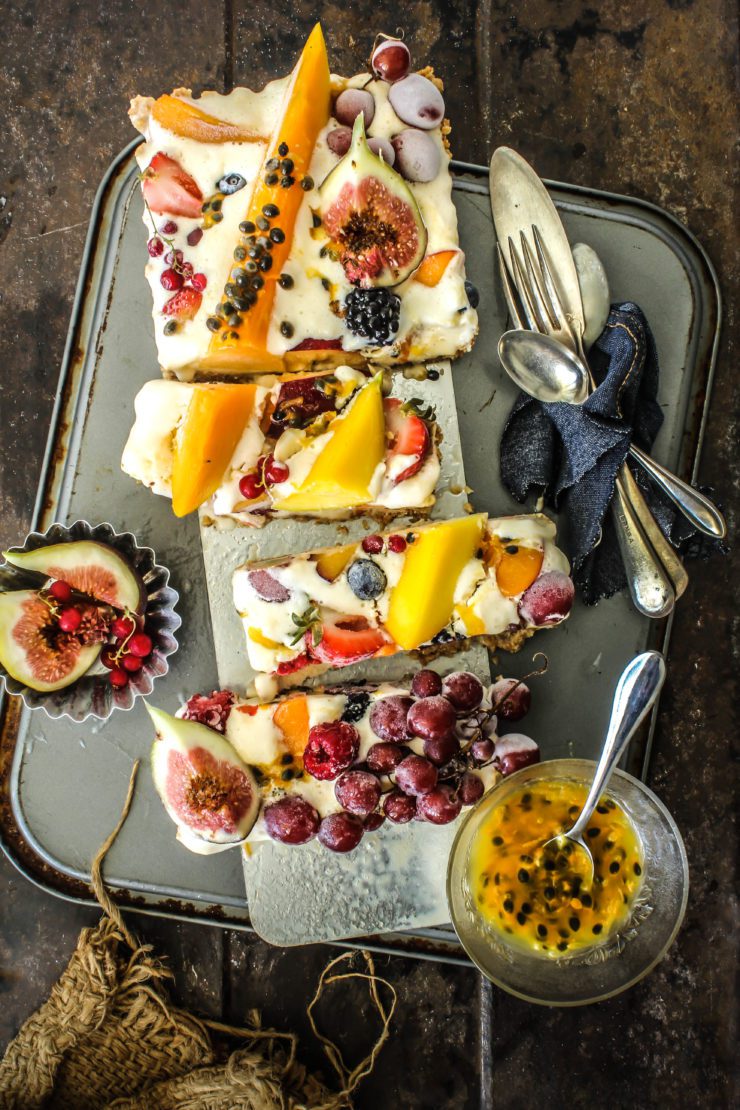 I came up with this ice cream tart recipe for Australia Day as it is summer time here and I could use a lot of the gorgeous summer bounty we are blessed with to top up an otherwise super simple tart. The tart base is made of Anzac cookies (told you it's very Aussie!) then filled with vanilla ice cream (store brought), drizzled with passion fruit puree and decorated with fruits. You could use any biscuit of your choice..even chocolate cookies. Depending on the season, feel free to use seasonal fruits that available on your side of the world. The ice cream tart as you might have guessed will keep for days in the freezer so it's a great make-ahead option. Add the fruits just before serving with a dusting of icing sugar. A round tart pan will also work.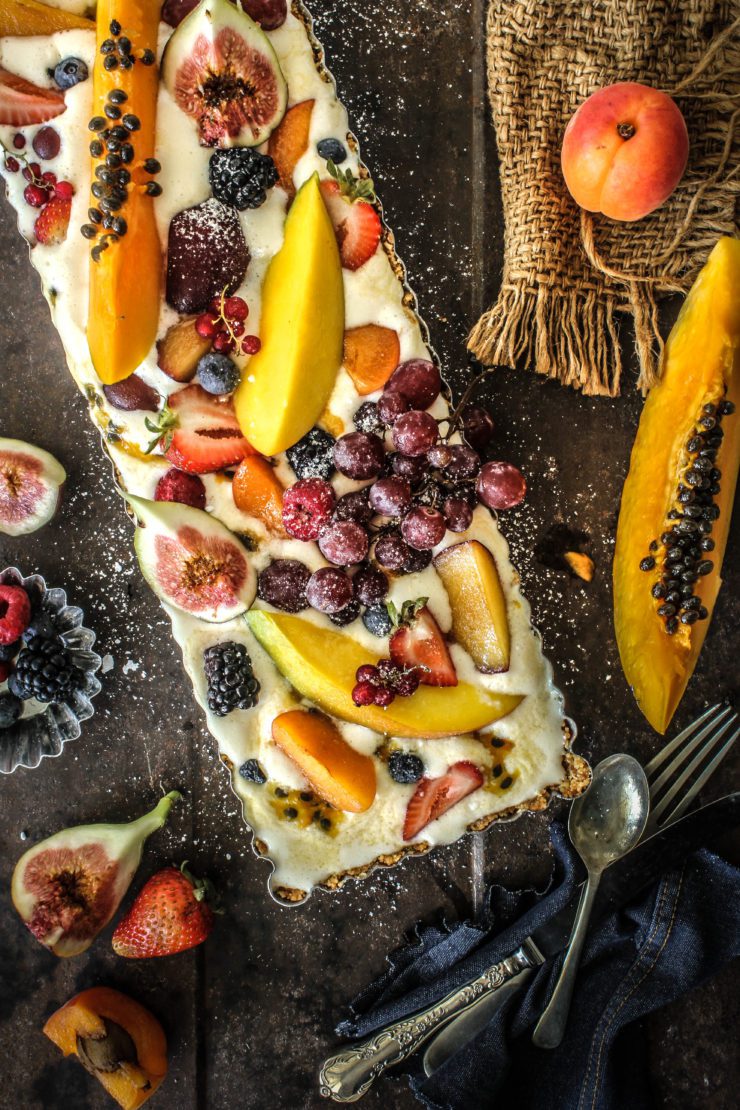 Ice Cream Tart With Summer Fruits
Serves 6-8
300 g Anzac Cookies
80 g unsalted butter, melted
1 litre Vanilla Ice Cream (store bought), softened
1/2 cup passion fruit puree (optional) (can substitute with lemon curd)
Seasonal fruits, to decorate
Icing Sugar, to dust
Place the cookies in a food processor. Process until fine crumbs. Add melted butter and mix to combine. Using your fingertips, press biscuit mixture over base and sides of a 14 by 5 inch rectangular pan (with a removable bottom). Freeze for 15 minutes or until firm.
Pour the softened ice cream on to the prepared tart case. Transfer carefully to the freezer. Freeze for at least 4 hours, preferably overnight. Remove from freezer 10 minutes before serving.
Drizzle with passion fruit puree or dot with lemon curd. Top with fruits. Dust with icing sugar.