A short and sweet post today. Sweet but without gluten and without dairy. This is a quick dessert that one can whip up in a jiffy with just a few ingredients. Ever since I came across a way to make whipped coconut cream from a can of coconut milk on the Kitchn, I have been meaning to put together a tropical flavored dessert. I mean, what an amazing alternative to whipped cream! If you love the flavor of coconut, this treat is for you. The pineapple curd came from last week's orange loaf with pineapple curd recipe. After we had generously dolloped over mini pavlovas, spread on toast and swirled over oatmeal in the last week, we still had some leftover and I couldn't be happier for the timing.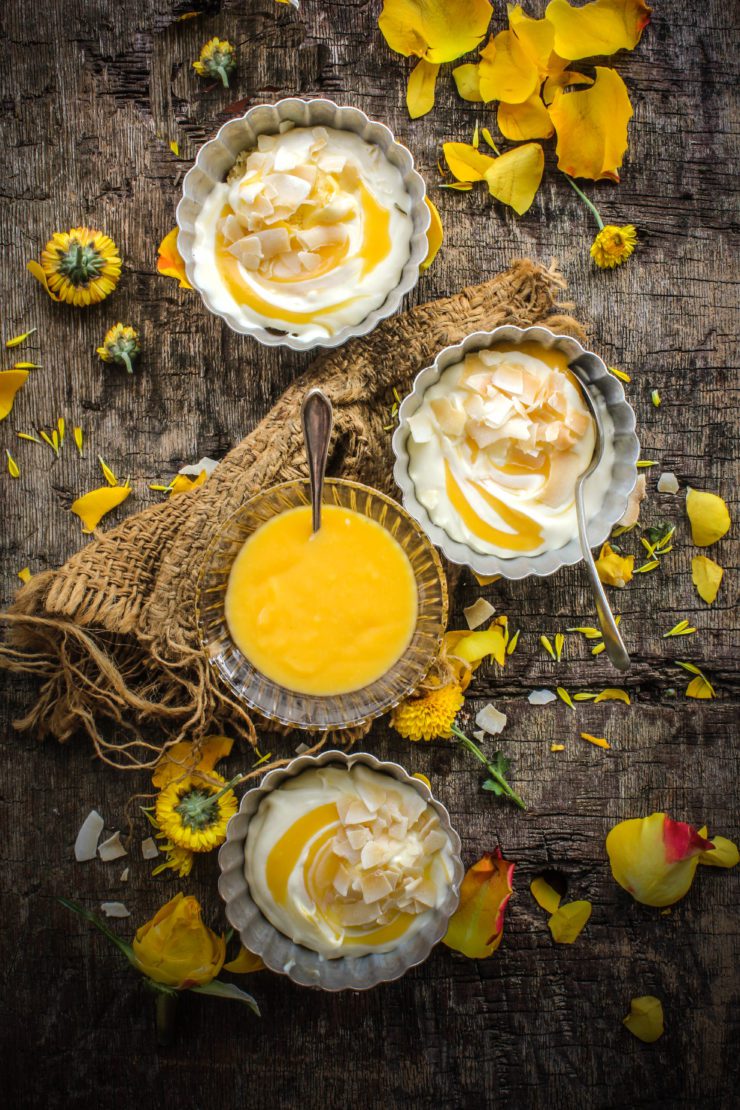 Since the pineapple curd can be made ahead, this dessert can be put together instantly. There are days when you have cravings when a bar of chocolate cannot satisfy, (though very rare for me) or you just want variety. I decided to keep things simple as much as possible so I used toasted coconut chips for a bit of crunch and appeal. Feel free to top them with toasted desiccated coconut, fresh pineapple or mango or even grated white chocolate as substitutes.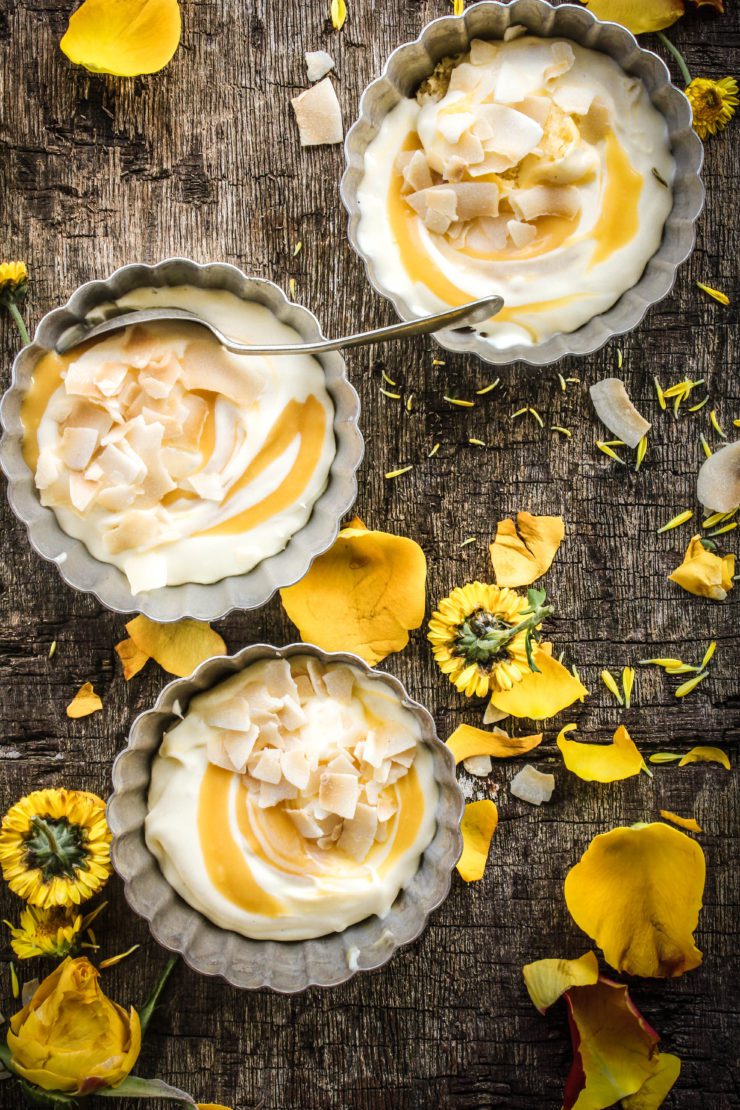 There are no hard and fast rules to this dessert. You simply make the individual elements and add them according to taste and preference.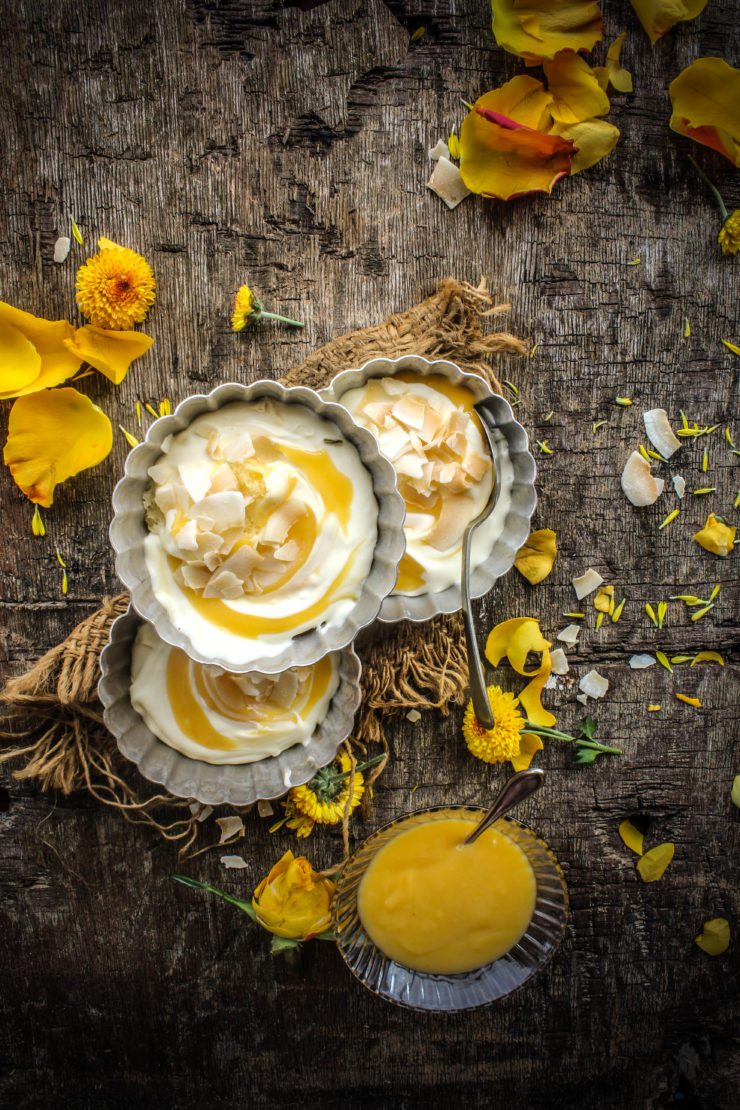 Coconut Creams With Pineapple Curd And Toasted Coconut Chips.
Coconut Cream (please refer to this post from the Kitchn)
Pineapple Curd (recipe here)
Toasted Coconut Chips, store bought (may substitute with toasted desiccated coconut, fresh pineapple or grated white chocolate)
Divide coconut cream among serving glasses/bowls. Dollop a tablespoon of pineapple curd. Mix with the tip of a spoon to create a swirling effect. Top with toasted coconut chips.