I grew up watching my Mum make yogurt at home. A warm corner of the house was permanently reserved for this. As I child I was fascinated by the process by which a little  yogurt could create more yogurt. And then the the same yogurt would make subsequent batches of yogurt. An impressive cycle! The sweltering heat of the tropics was always a great excuse to feed on yogurt and yogurt based dishes and drinks. But everyone's favourite way of consuming yogurt was Lassi. It was not just a drink..it was a way of life! The yogurt was churned by hand and the not-so-thick consistency of home-made yogurt made it ideal to turn it into a drink.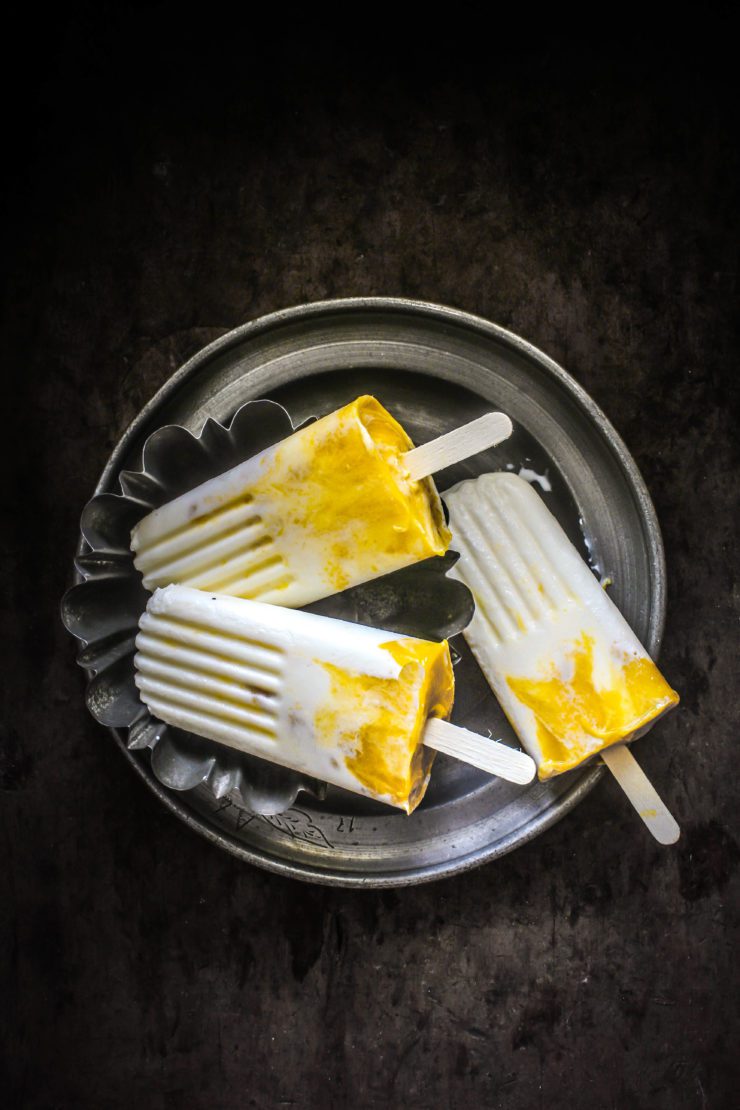 I discovered the hype about mango Lassi after coming to Australia. For us, it was plain lassi. Good, old, humble Lassi in tall steel tumblers. It was either sweet or salted with a pinch of cumin. My kids are only fond of the sweet version so the salted one rarely gets made. Freezing this Lassi in popsicle form is a fun way of enjoying the drink without having to worry about shelf-life.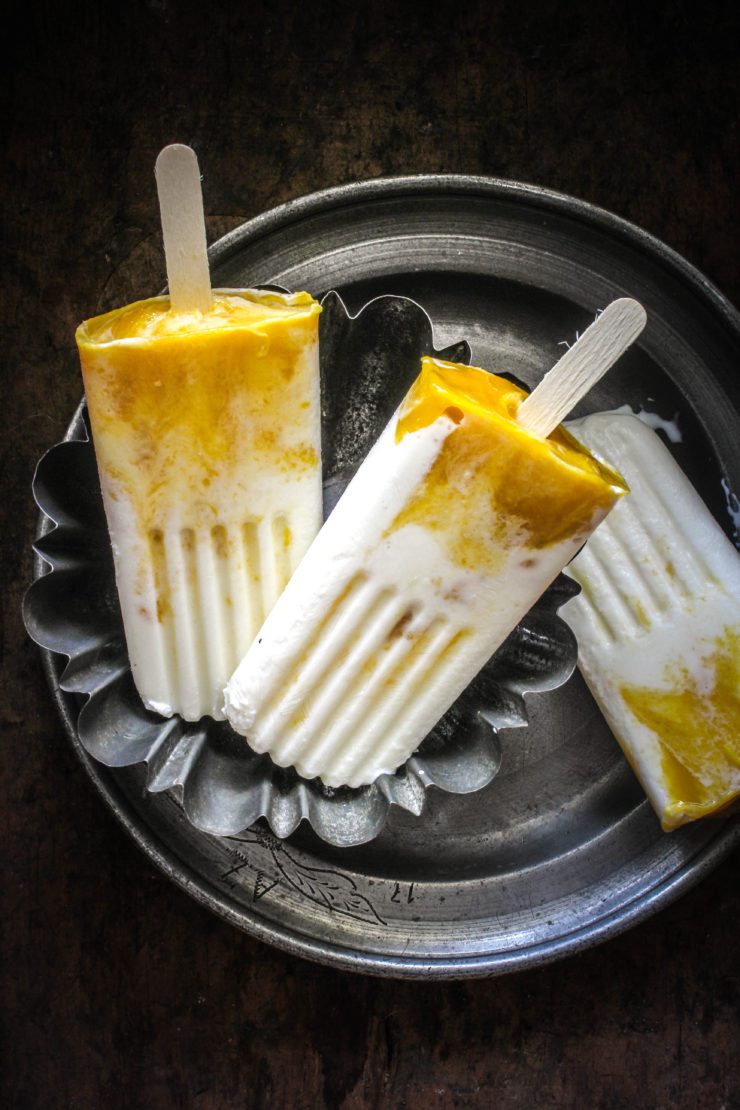 Initially, I was about to blend the mango and the yogurt together but then I thought it would look brighter with the two layers. You could add all the ingredients together to be blended if you prefer the regular mango lassi. Double up on the mango if you need a stronger taste of mango.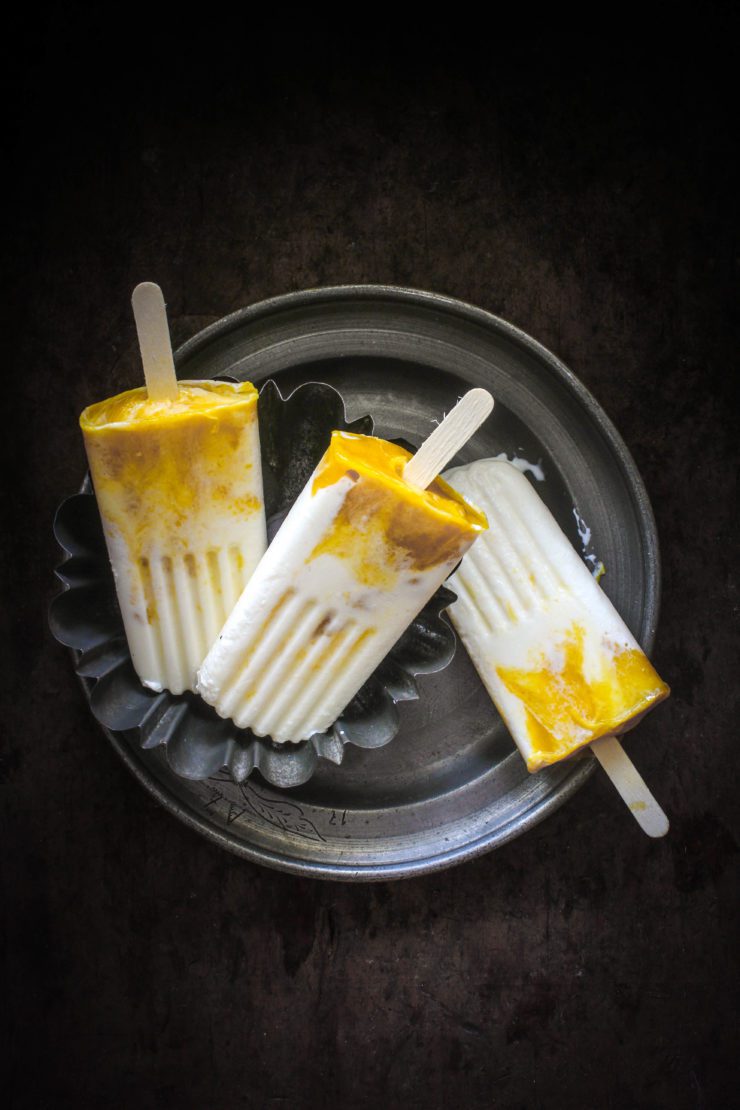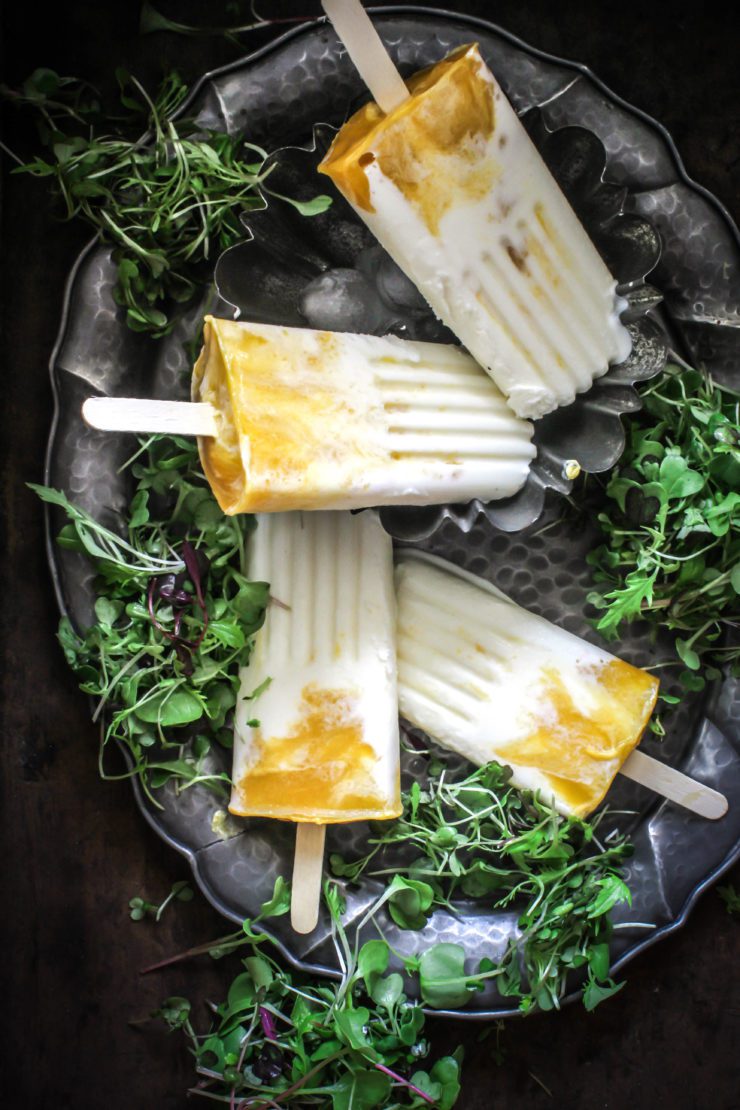 Mango Lassi Popsicles
Makes 6
2 cups Greek Yogurt
1 cup milk
4 tbsp sugar (more if you prefer it really sweet or 1/4 cup maple syrup if you want to avoid refined sugar)
425 g canned mangoes (or fresh)
Blend the mangoes with a tbsp of sugar in the blender until smooth. Refrigerate till needed.
In a large bowl place the yogurt, milk and remaining sugar and blend with a whisk or a hand blender. Pour into a jug. Pour from the jug into popsicle molds till about 2/3rd full. Freeze for 45 minutes. Remove from freezer, add the mango puree, gently stir and insert a stick in the centre (If the stick is hard to place at this stage, place the molds in the freezer for 20 minutes first and then attempt to place the stick). Freeze for at least 4 hours.
.