This is another cake I am posting on request by many on Instagram and Facebook. I am truely overwhelmed by your support and sweet messages to me. I wish I could make a cake for each one of you on your special day and sit by your side to enjoy it.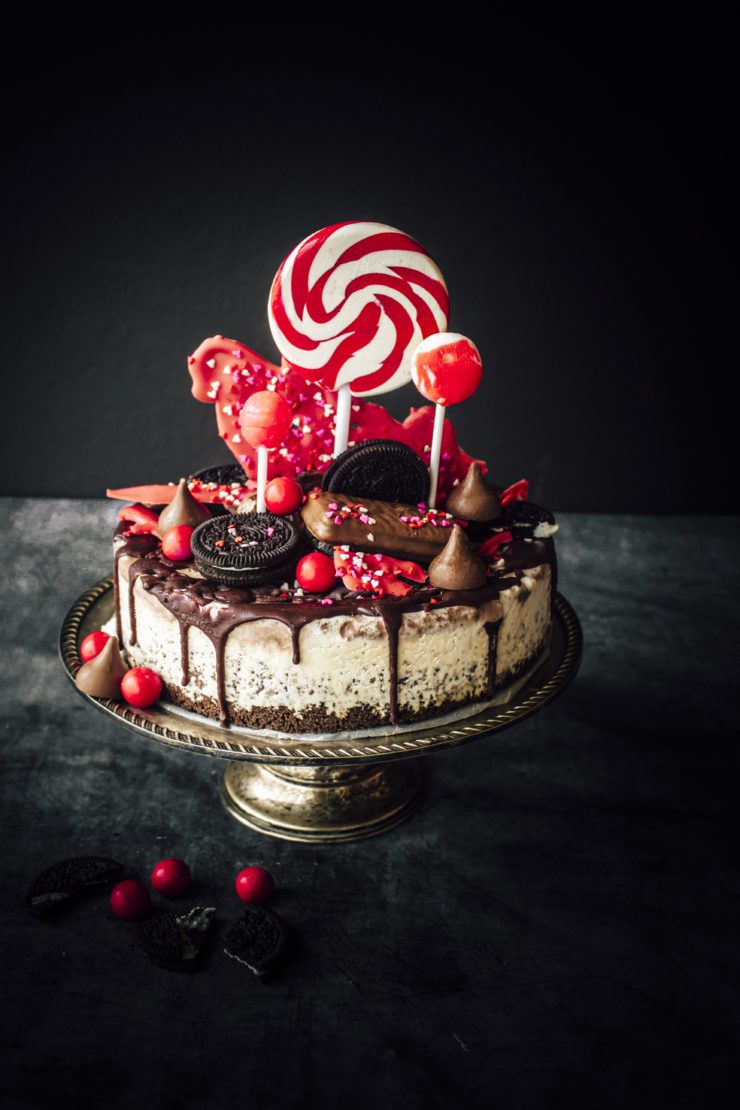 For others, who are seeing it for the first time, I made this cake for the twin's 6th birthday in November. We had booked a mini golf centre and the boys had an awesome time with their friends. It threatened to rain in the morning which is so typical cold-after-warm kind of Sydney weather. Therefore the highlight of the day were the 28 little fellows in bright colored raincoats (that were supplied by the golf centre) running all over beautifully landscaped gardens with golf clubs in hand. The previous day was boiling hot and I did not want to risk making a buttercream cake. My fridge was already housing two store-bought cakes for the party so I opted for an ice cream cake instead. The boys loved the idea especially since it would have lollies and ice cream. I loved the idea of a make-ahead cake that was so simple to put together. Win win!
There's no hard and fast rule here. Play around with the ice cream flavours if you want to. Go crazy with the cookies and candies. It tastes great anyway.
It was such a pleasure to see the little faces light up at the sight of this cake on their birthday.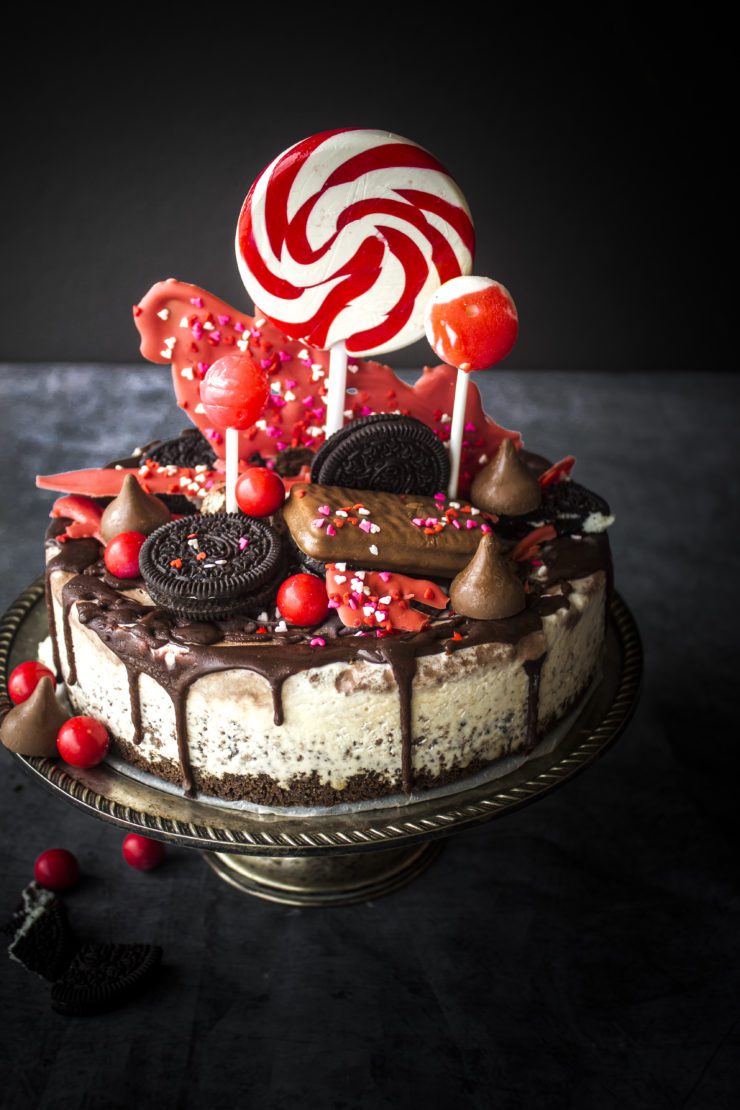 Ice-cream Lolly Cake (inspired by Ice cream cakes from the Family Circle magazine)
Makes a 19 cm round cake that will serve 6-8 people 
200 g chocolate cookies
70 g unsalted butter
1 packet (200 g) milk chocolate Tim Tams
6 Ferrero Rocher chocolates
6 Oreo Cookies
12-14 Maltesers
1 litre Vanilla Ice cream (store-bought), slightly softened
1 litre Chocolate Ice cream (store-bought), slightly softened
Lollies, candies, cookies to decorate
Chocolate Glaze
75 g dark chocolate, roughly chopped
50 g butter
Line the base of a 19 cm round Spring-form pan with baking paper.
Place the cookies in a food processor. Process until fine crumbs. Add melted butter and mix to combine. Alternatively, you could crush the biscuits with a rolling pin inside a zip-lock bag. Using your fingertips, press biscuit mixture over base of prepared pan. Place in the freezer for 30 minutes or until firm.
Meanwhile, fill up a large zip lock bag with the Tim Tams, Oreos, Ferrero Rochers, Maltesers. Seal and crush with a rolling pin or an heavy object till the candies/cookies are crushed into big and small pieces (We don't want fine crumbs). Add the crushed mixture to a large bowl along with a vanilla ice cream and fold in till just mixed (do not allow the ice cream to melt fully). Drop large spoonfuls of this mixture into the prepared springform pan alternating with softened chocolate ice cream. Cover the pan with cling film. Freeze overnight. Before serving, pour the chocolate glaze on top. Decorate with lollies, chocolates and candies. To stick them onto the cake, use a bit of the glaze underneath the cookies/candies. The lollies can be inserted directly into the cake.
To make the chocolate glaze, melt the chocolate and butter together in the microwave or in a small saucepan under low heat. Stir to mix. Remove from heat and leave to cool to room temperature. Don't let it solidify before pouring.