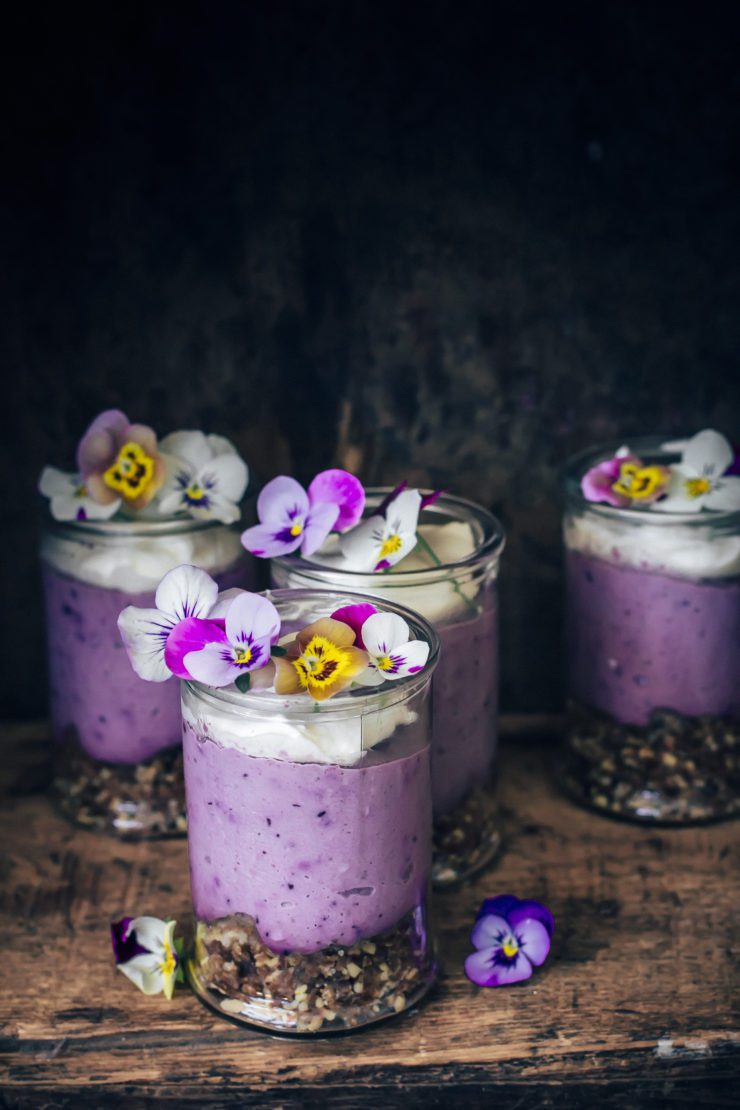 Let me tell you at the beginning that I am not vegan or following any sort of diet. I have only recently stepped into the world of raw desserts and I am hooked. If you haven't eaten a raw dessert or new to the term, these are basically desserts made out of raw, unprocessed ingredients like nuts, fruits and dried fruits. They are mostly vegan, gluten free and do not require baking. Sugar is replaced by natural sweeteners so they are extremely healthy.Yes, you would need to arm your pantry with a few ingredients which are pretty much standard for these kind of treats but I would say they are worth it. So does a raw cheesecake (which is basically without the cream cheese) taste like a regular cheesecake? My honest answer is no! Not to me, a big fan of baked and no-bake cheesecakes. But they taste great! The use of wonderful ingredients would obviously create something delicious. I especially love the textural quality of what a handful of raw ingredients create together.  These raw berry cheesecakes are pretty easy to whip up. Plus I made them in little glass jars so they made for a lovely treat on the go.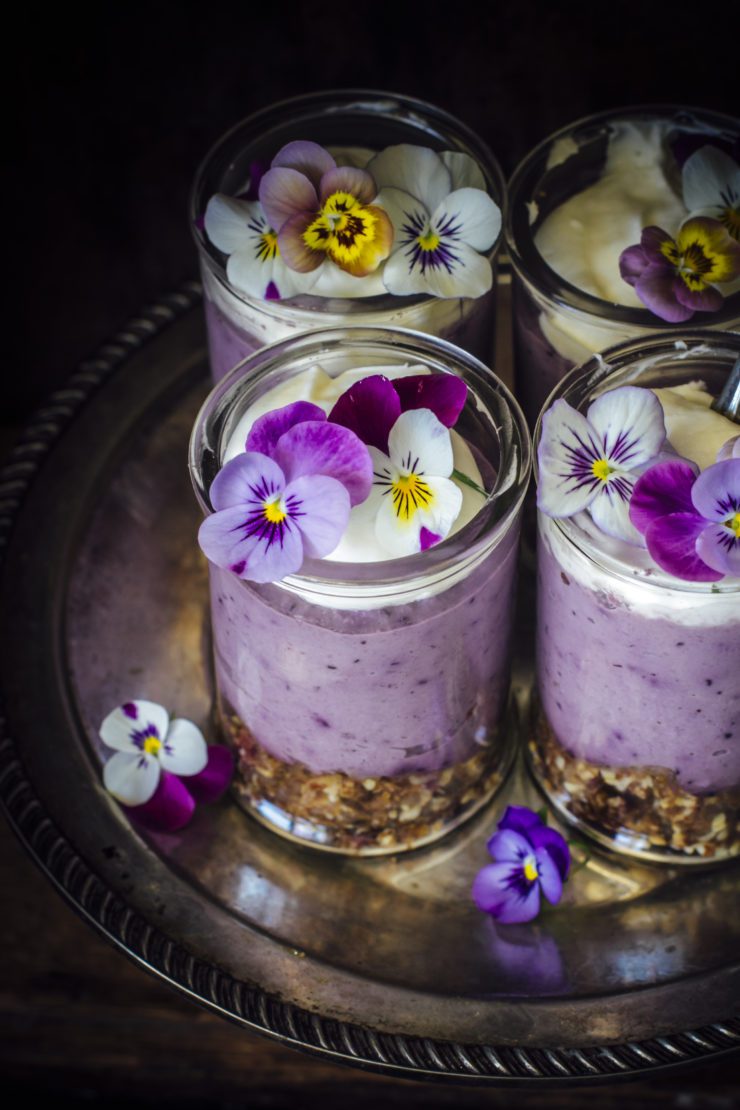 In other news, my horrid tooth is out. Hurray! A visit to the dentist had always seemed daunting to me even since I was a child. My Mum has horror stories to share with my children about how much I hated the whole experience.  But this time, I obviously had no choice. I had put up with that painful wisdom tooth for a very long time and what a relief it was when the wonderful surgeon announced to me that it was gone. Gone and done away with for good! Actually he was amazing! He made me laugh during the entire procedure with his terrible jokes. This experience was like a lesson to me in believing that most of our fears are in our head. They may not even exist or seem as bad when you gather up the courage to face them. You just need to take the first few steps. The rest will follow.
You know what is the best part? I can eat raw cheesecakes and all kinds of nutty things without worry of triggering off that pain in my mouth.
My edible pansies and violas were in full bloom so I had to show them off as well. So many reasons to celebrate! Without feeling guilty:-)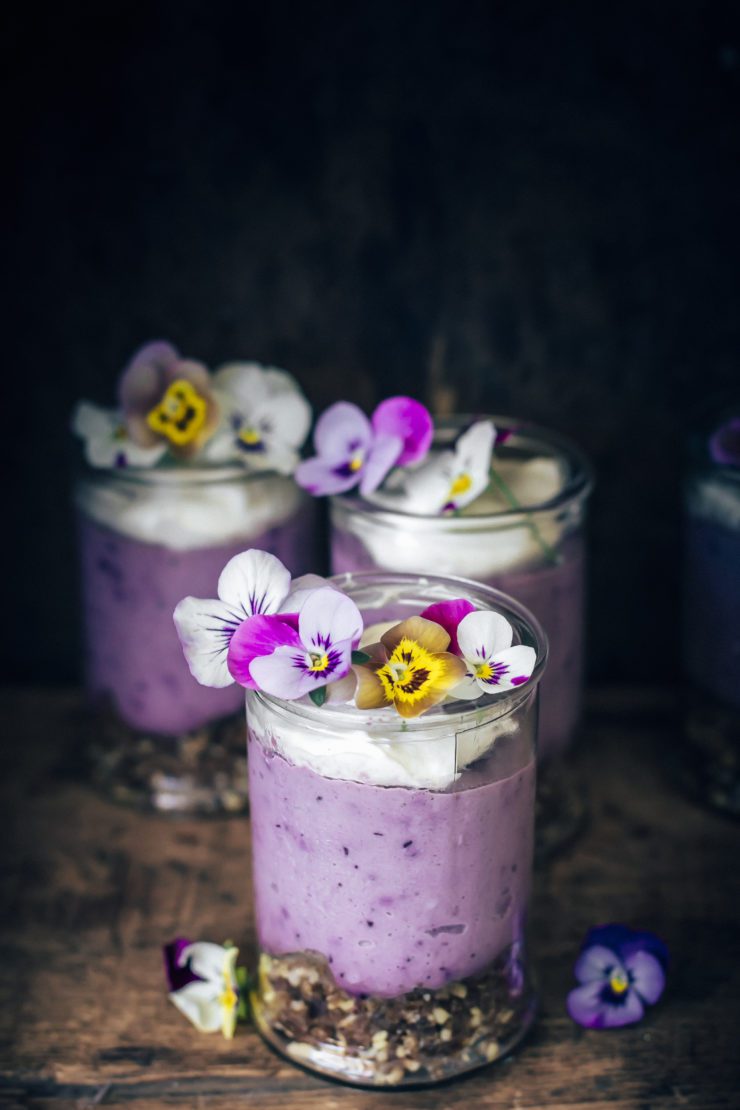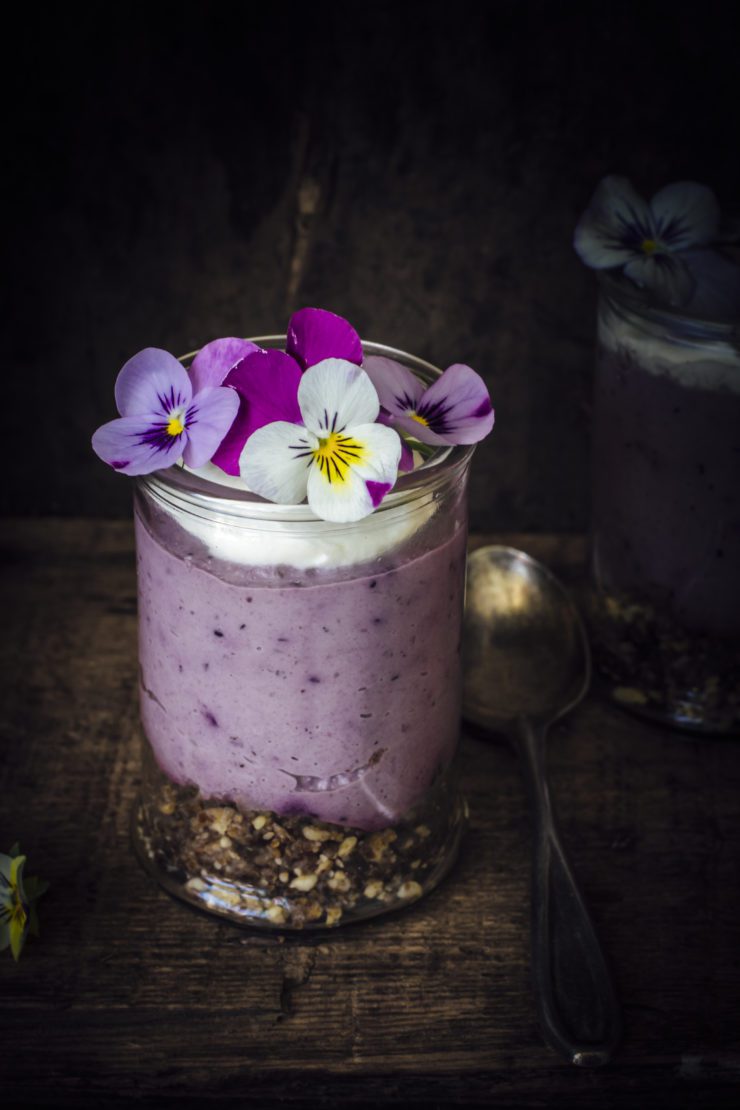 Raw Berry Cheesecakes
Serves 6
For the crust
1 cup almonds
4 dates, pitted
2 tbsp coconut oil, liquified
pinch of salt
For the cheesecake filling
2 cups raw cashews, soaked in water for 4-6 hours (preferably overnight)
1 cup frozen mixed berries (if you do not like the seeds in raspberries or blackberries, go for only blueberries and/or strawberries)
juice of 1 lemon
1/3 cup coconut oil, liquified
1/3 cup pure maple syrup
1/3 cup coconut cream (or milk)
For the coconut cream
1 can coconut cream
2 tbsp pure maple syrup (or as per desired sweetness)
To make the crust: process all the ingredients together until the nuts have become crumbs and the mixture sticks together when you press it. Press into the bottom of 6 serving glasses or jars and place in the fridge.
To make the cheesecake filling : Blend all he ingredients in your high speed blender or food processor and blend until very smooth. Spoon the filling uniformly between the 6 serving glasses on top of the nut-date crust. Place in the refrigerator to set.
To make the whipped coconut cream, use this link. The process is explained really well.