There are few things in life as exquisite as a tall glass of luscious chocolate mousse. It is one of those things that may not really be hard to whip up, but not many would do it at home. Nothing makes my friends more happy than the mention of mousse for dessert. Many years ago I used to dream of owning a mousse shop that would sell every flavour of mousse under the sun. I also set out to test recipes and flavors. The testing continued even as of today but the mousse shop of my dreams was long forgotten. Much the same way the cupcake shop, a cake shop, a handmade chocolate shop, candles,  flowers, a store all about cake decorating tools came about existing and then disappeared. In my dreams:-) Who said life doesn't give you options! There are so many to choose from. I tell my husband that maybe some day I'll bundle everything together and open up a store. Even if it doesn't have all of it, mousse is definitely going to be there. Rose flavoured mousse will be on top of my list.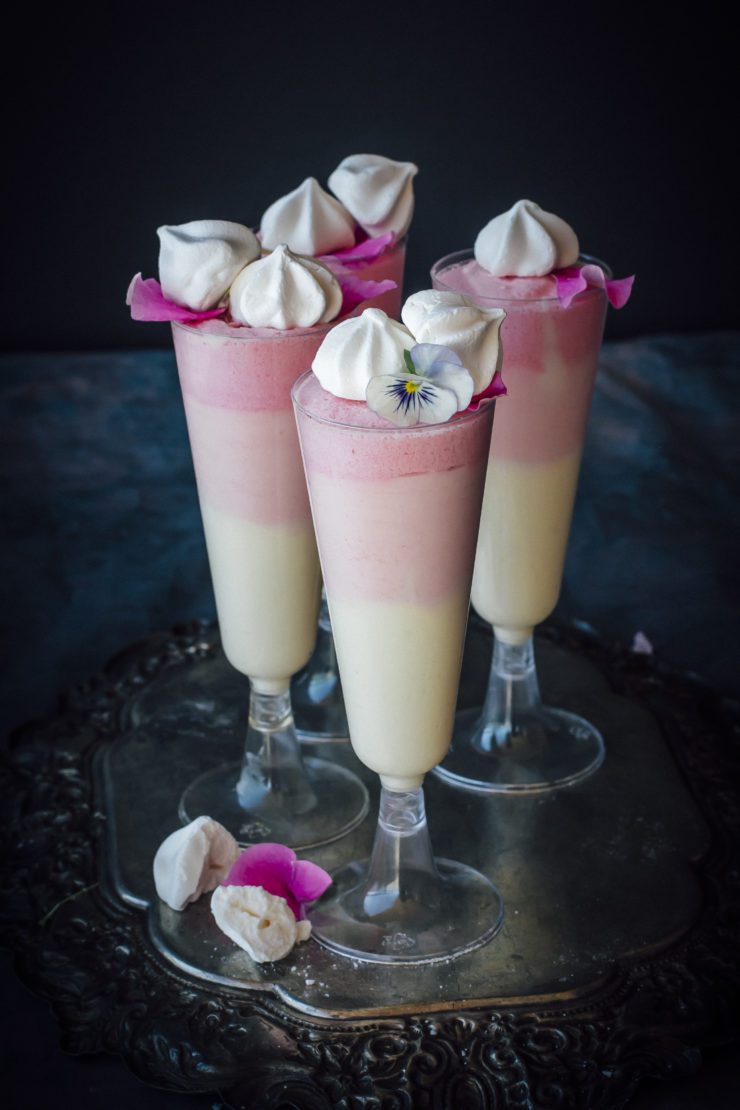 If you have been following me on Instagram, you might have heard me ranting all the time about my obsession with rosewater. That bottle occupies a place on the top rack of my cupboard at eye level. The only others that share that space are milk and white chocolate, orange blossom water, culinary lavender, gold dust and some cupcake decorating items. So basically these are my absolute favorite things.  I have quite a few mousse recipes on the blog but not with white chocolate. Also, all my recipes until now are egg yolk based as I am a fan of the rich, decadent mousse variety. This one is different. This chocolate mousse is actually easier to make and uses egg whites only. The rest is just cream, white chocolate, rosewater and sugar.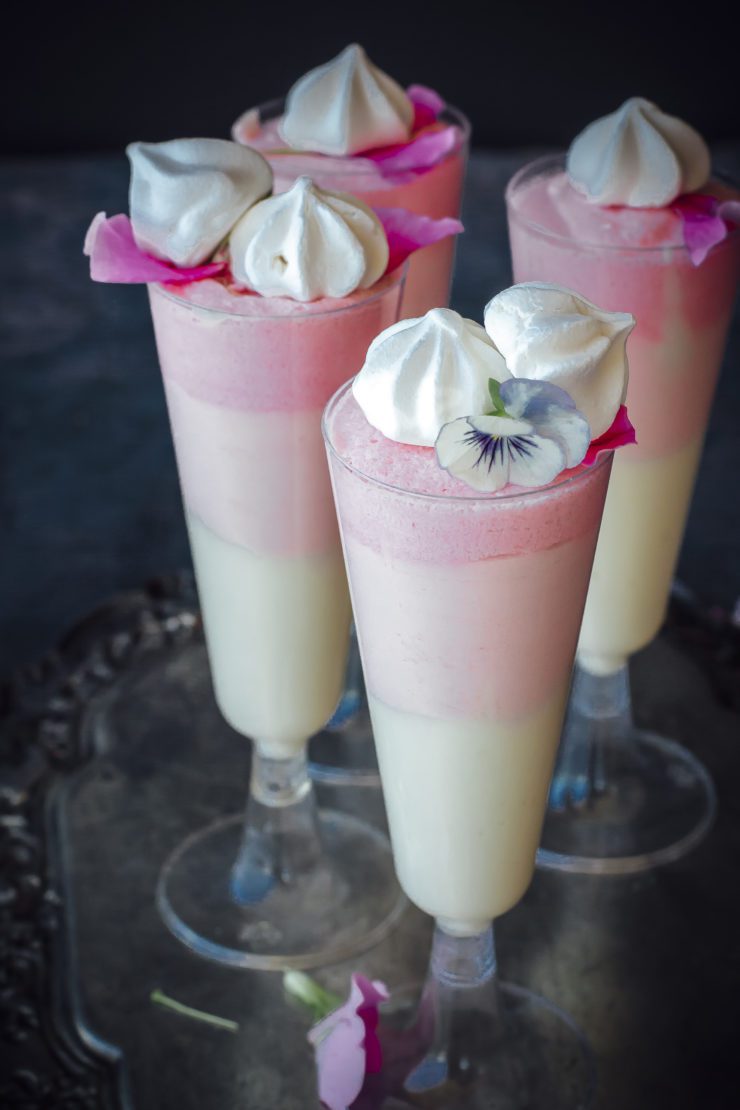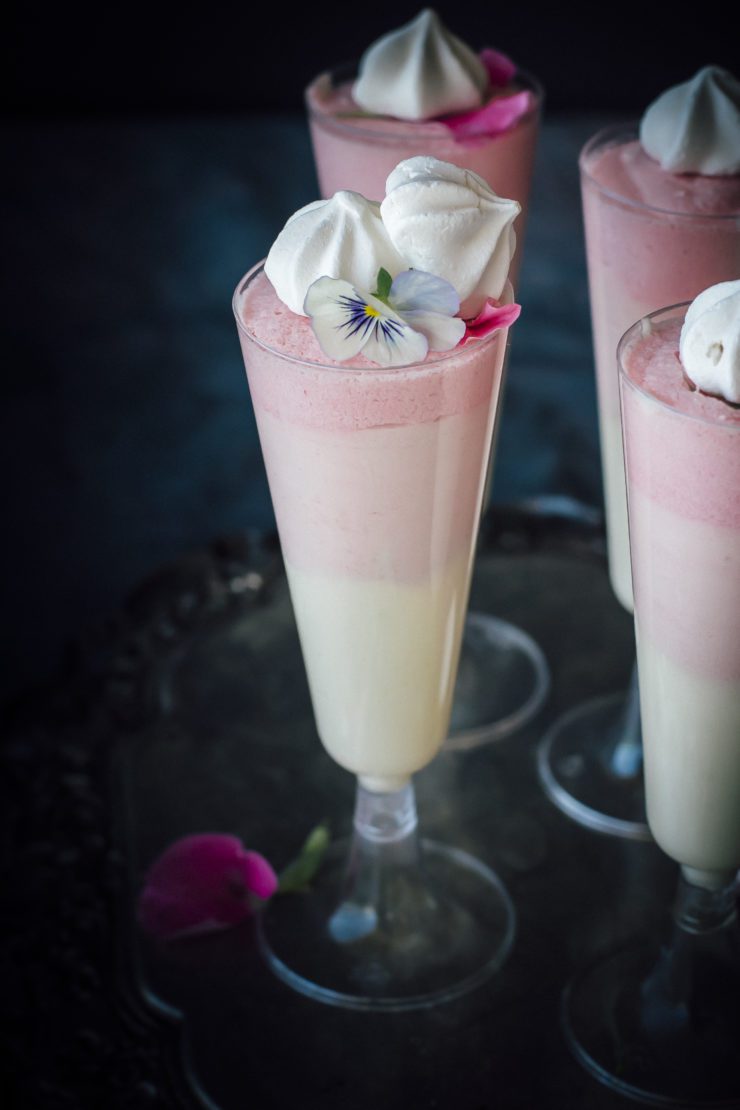 To get the ombre effect, once I whipped up the mousse, I divided them into 3 bowls and tinted them with pink food colour. I think the appearance of the mousse takes it to a different level. If you are not fond of white chocolate, I would recommend adding a bit of orange zest or orange liquor (or even lemon) or fresh berries or anything tart to cut down the sweetness. This is one dessert that is really sweet (typical of white chocolate). If you are fond of white chocolate, you are in for the biggest treat of your life!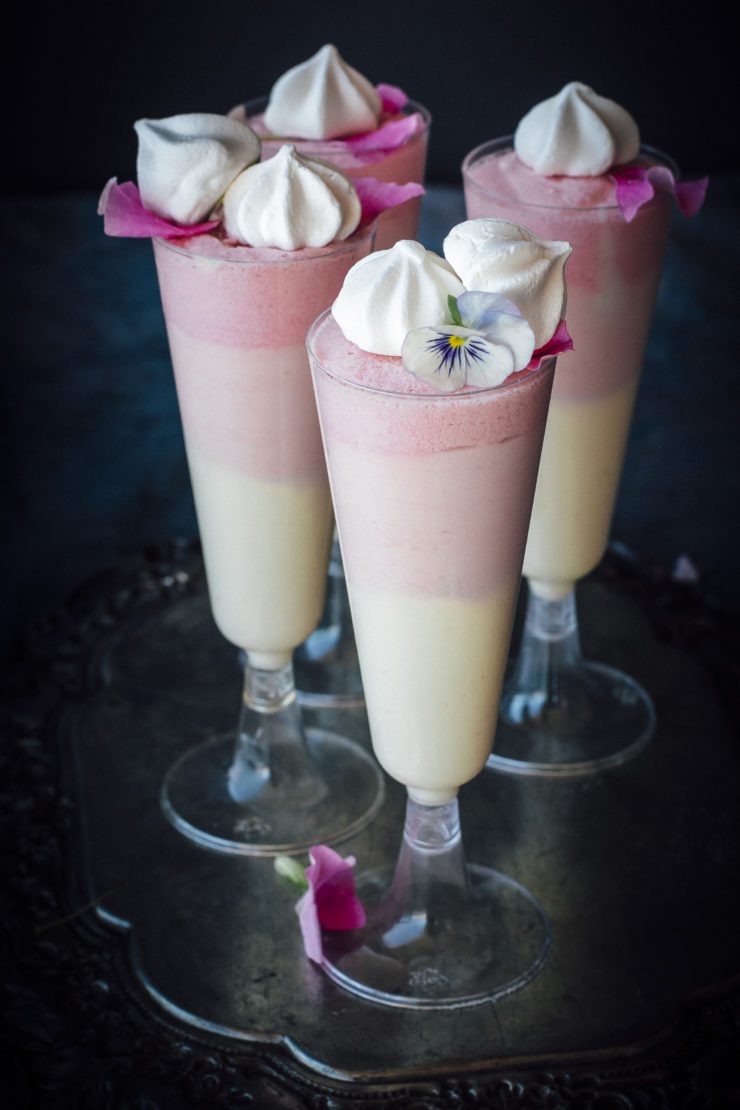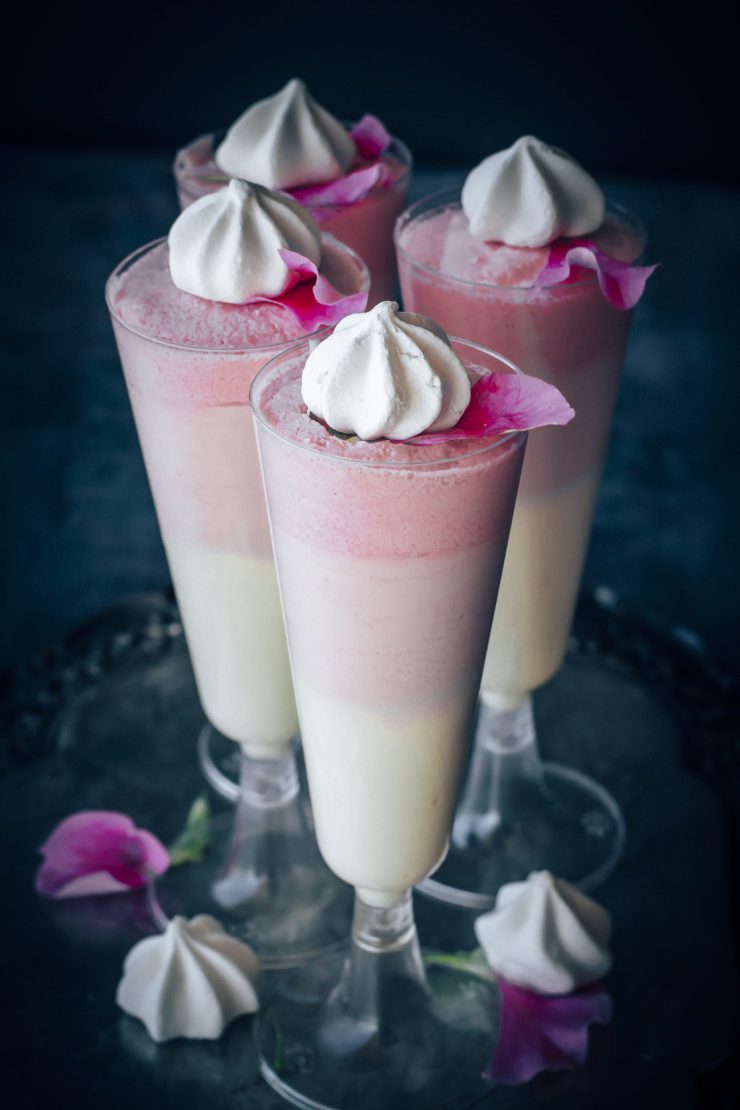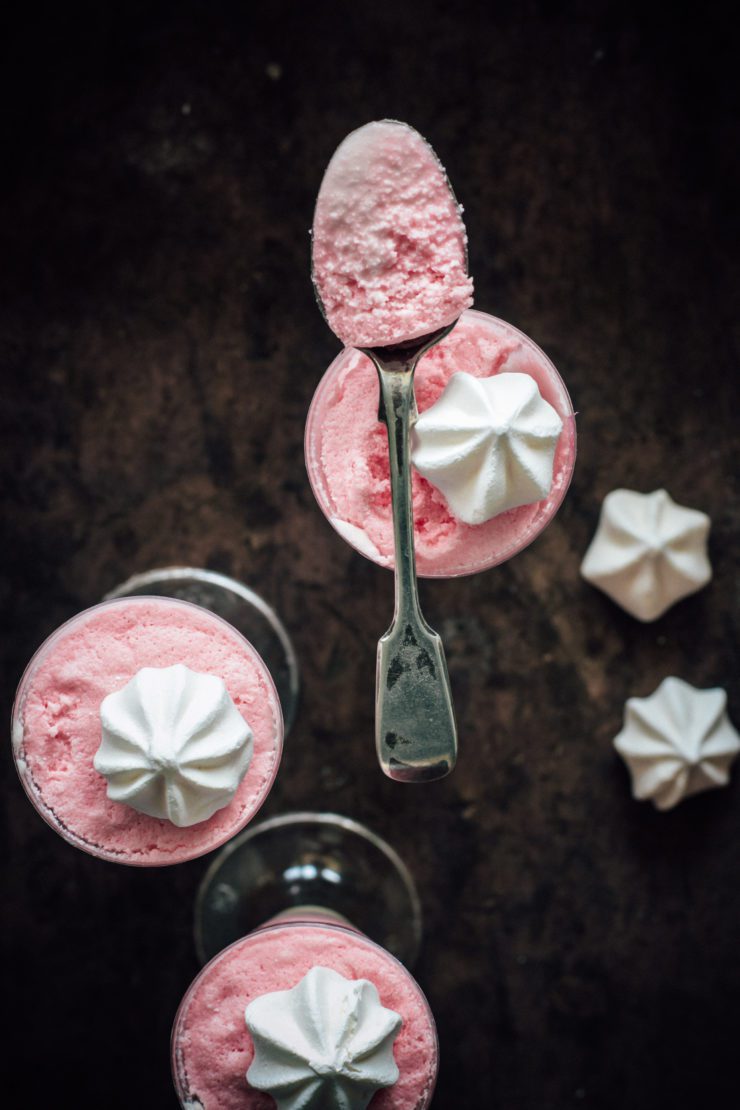 Rose And White Chocolate Mousse 
Serves 4 
Place the chocolate in a heatproof bowl over a saucepan half-filled with simmering water (make sure the bowl doesn't touch the water). Use a metal spoon to stir for 3-4 minutes or until the chocolate melts. Remove from heat.
Use an electric beater to beat the egg whites in a medium, clean, dry bowl until firm peaks form. Add half the sugar and beat until the sugar dissolves. Add the remaining sugar and beat until glossy. Add the cream and beat until the mixture thickens. Add the white chocolate and rosewater and use a metal spoon to fold until just combined.
Divide the mixture between two or 3 bowls and tint with a desired shade of food colour (preferably pink since we are using rose). Layer them in serving glasses pouring each layer gently so as not to deflate the mousse. Place in the refrigerator to set for about 3-4 hours.
Serve with shaved white chocolate, candied rose petals or meringues.