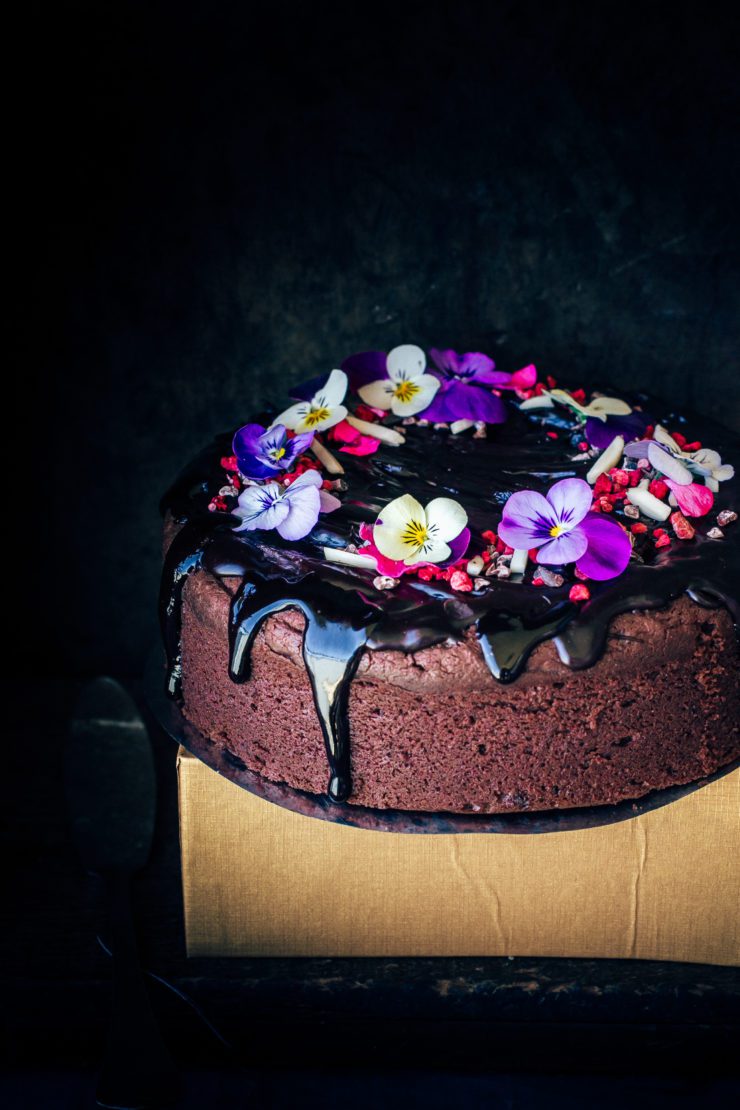 Many times when I go to a gathering, I'm introduced to people who are new to me as the 'one who makes cakes!'. I am pretty sure, if you are a blogger, you can relate. You'll probably be the one ' with a food blog' or the 'great cook' or one who 'knows everything about food'. After that there are so many questions. I'll share the ones I get asked the most. Who eats your creations? Do you sell your cakes? Why don't you? Do you make gluten free, fat free, sugar free, eggless cakes? Well honestly the first few cannot be answered in a word or two. Sometimes I explain, sometimes I just give them a smile. The last one, I am happy to answer. Gluten free, yes, fat-free, yes, Sugar free, never!, Eggless..?? That gets me thinking. I come from that part of the world where being vegetarian or vegan is not uncommon. Though my immediate family is not, throughout my growing up years I have come across people who don't eat eggs. Yet, I was always the one to advocate for eggs in cakes. Cakes need eggs, I would tell myself! Then one day I was invited to someone's house who happened to be a non-egg eater and treated to chocolate cake. 'Try it' they said 'It's quite nice'. I didn't want to be rude but I didn't like it. The hostess sensed my displeasure and said to me' Why don't you come up with a good eggless chocolate cake. You are the baker!' I thought about it and thought of the number of times people have requested me for an eggless cake recipe. It is true! I bake almost everyday, I play with ingredients all the time, If I am not able to crack this, what's the point in me doing what I do? So I took it upon myself to test out recipes for a good egg-free cake recipe. Not just a recipe that is made without eggs and is edible but a recipe that can measure up to a great chocolate cake. After a few attempts and failures, I found my Eggless Chocolate Cake!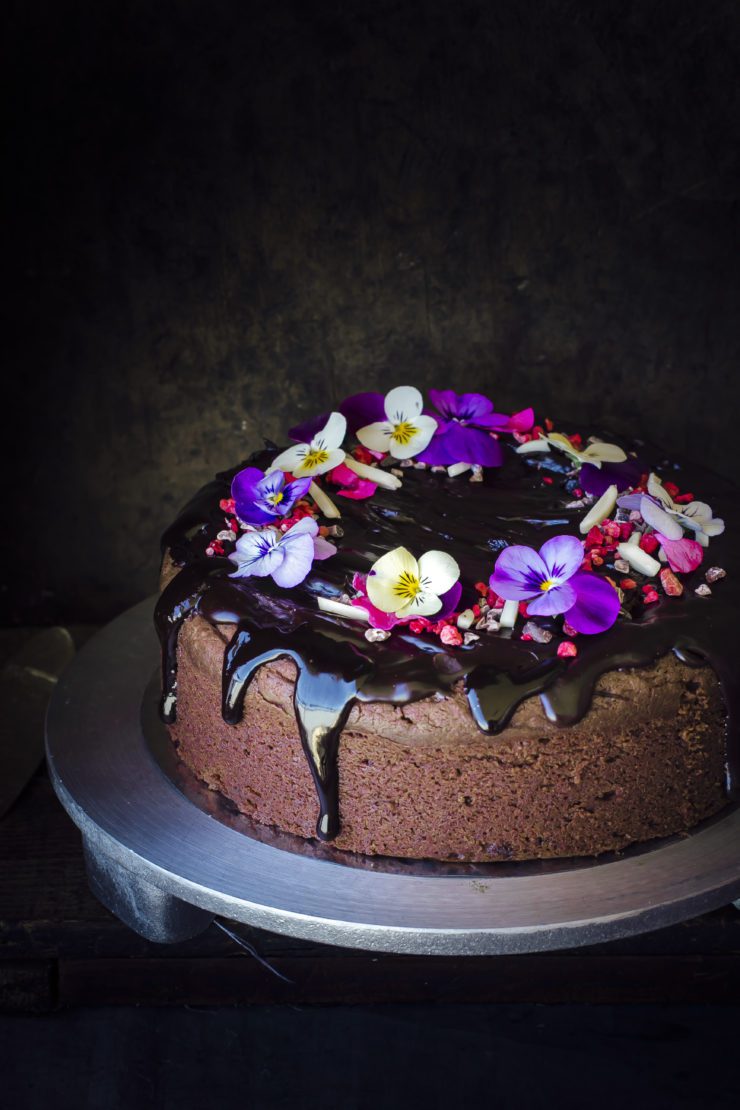 Like most of my recipes, the focus has been to keep it simple and as easy as possible. The cake is moist, dense and fudgy. This is not a sponge cake but it is not rich either. It is actually like a warm hug of chocolate and incredibly delicious. The core ingredient that gives the cake it's amazing texture is Ricotta Cheese. The cooking time is a bit long as it is cooked slowly over a low temperature. The Eggless Chocolate Cake is great even with a dusting of icing sugar if you want to skip the ganache. The cake tastes best when served warm or at room temperature.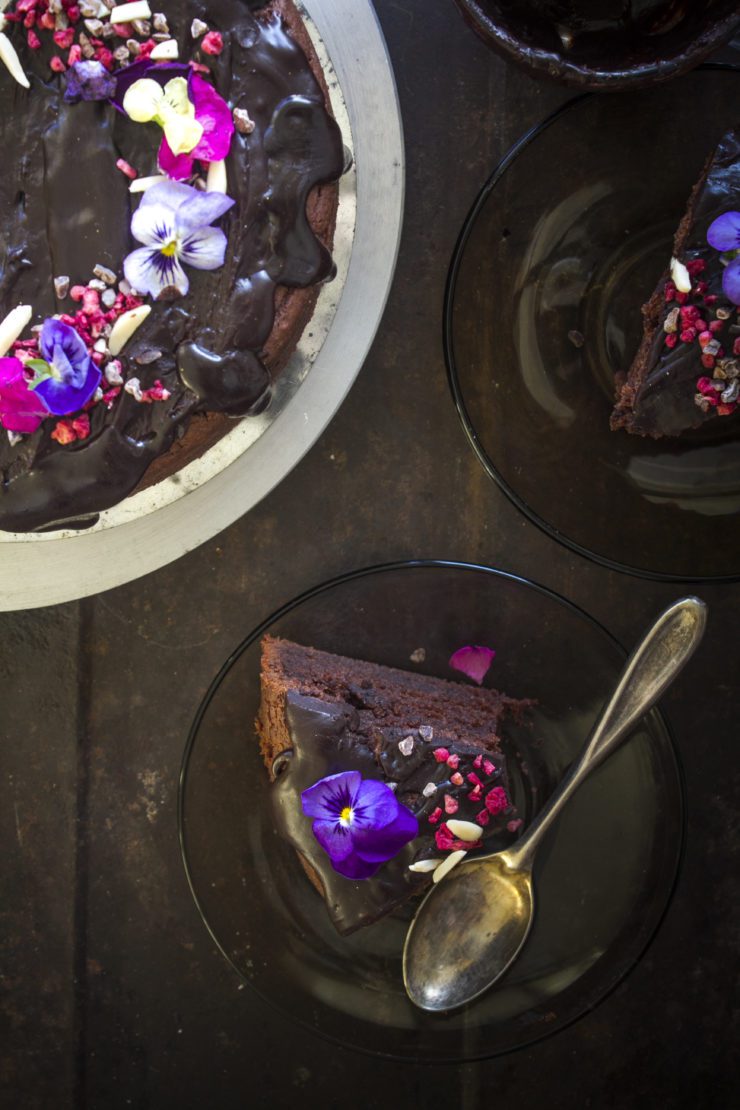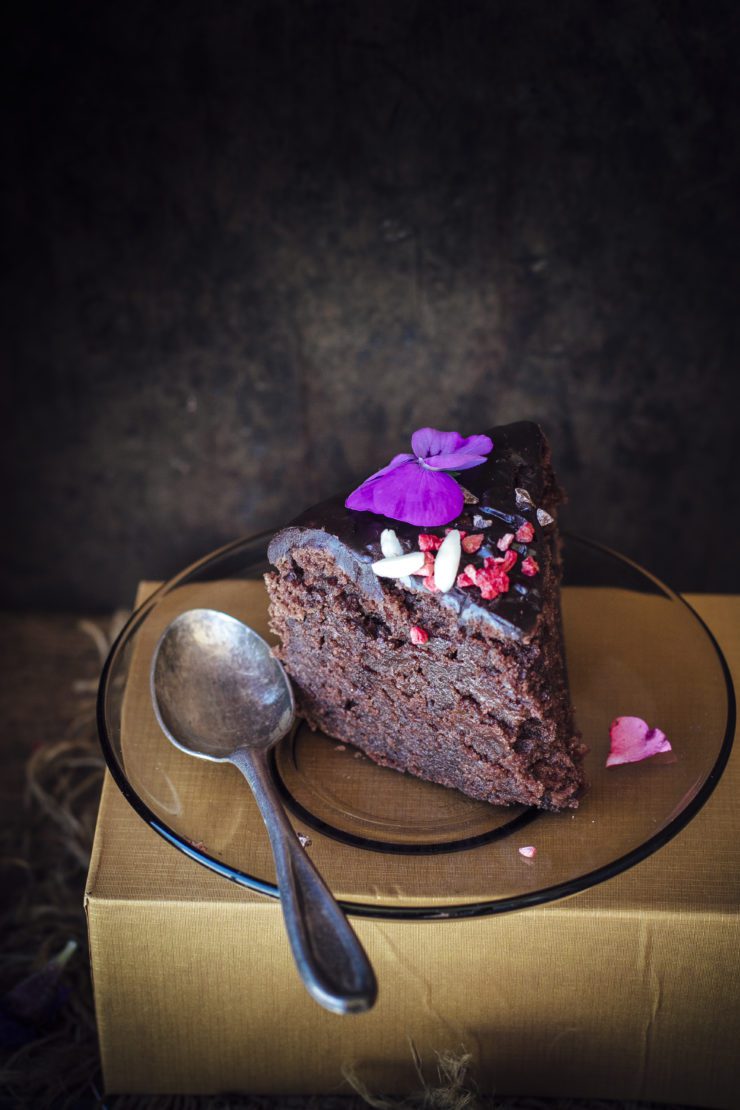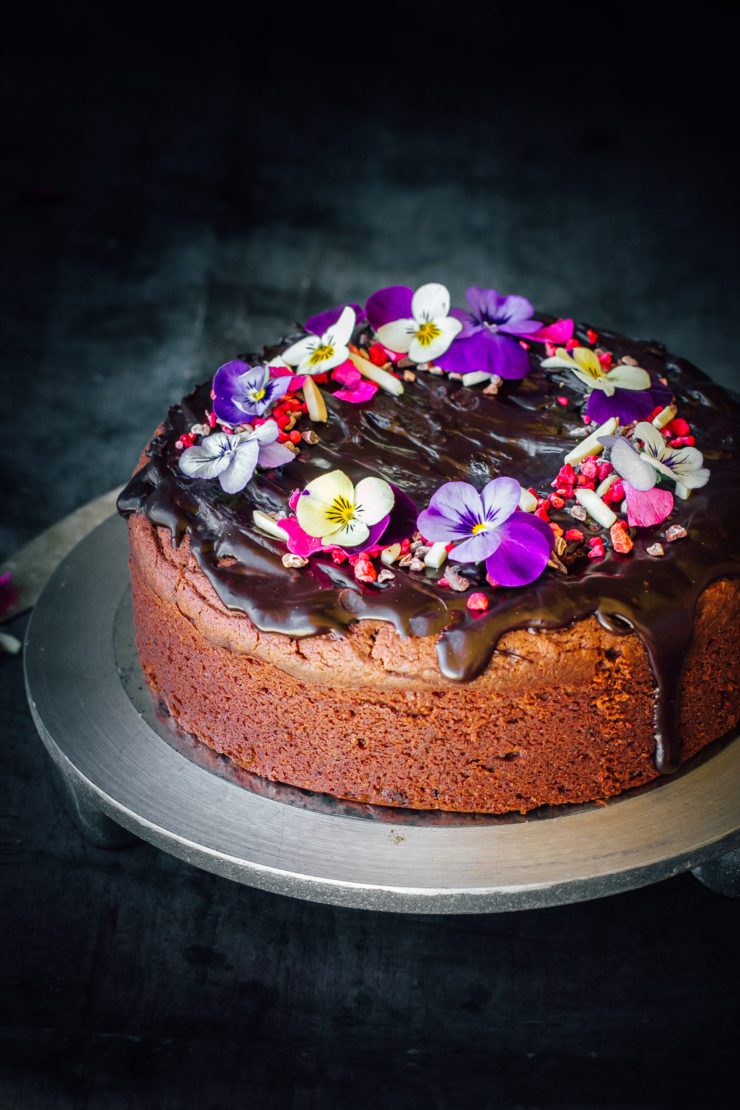 Eggless Chocolate Cake
Makes an 8 inch round cake
200 g dark chocolate, roughly chopped
100 g unsalted butter

Preheat oven to 160 degrees C (140 degrees C for fan-forced ovens). Grease the base and sides of an 8 inch round cake pan and line the base with baking paper.
In a large saucepan  that is placed over a pot of boiling water melt the butter and chocolate together. Alternatively this can be done in short bursts in the microwave in a microwave safe bowl. Mix to blend well, remove from heat and leave aside to cool slightly (about 10 minutes). Add the sugar, ricotta cheese, water and self raising flour and mix well.
Pour the mixture into the prepared baking pan. Place in the oven and bake for 1 hour 15 minutes or until a skewer inserted into the middle of the cake comes out clean. Stand in the pan for 10 minutes. Then turn out on to a wire rack to cool completely. Once cooled, serve with a dusting of icing sugar or top with chocolate ganache (recipe below).
Drizzle or slowly spoon ganache over the cake. Decorate with shaved chocolate, chocolate chips, berries, edible flowers or nuts.
Chocolate Ganache
150 g dark chocolate, roughly chopped
1/4 cup heavy/thickened cream
Microwave method : Place chocolate and cream in a glass or ceramic microwave-safe bowl. Microwave on medium (50%) for 2 to 3 minutes, stirring every 30 seconds with a metal spoon, or until smooth. Stand at room temperature until thickened.
If cooking on the gas, heat the cream over low heat until it just begins to boil. Remove from heat, add the chopped dark chocolate and leave aside. After 10 minutes, mix to blend. Stand at room temperature until thickened.