Peanut Butter and Jelly!! I know you, you and you do it but in my defence, I have not grown up eating peanut butter nor is it very popular in my side of the world. But though I discovered this totally mind blowing, delicious and addictive combo late in life, I just feel now that I should compensate by putting it into everything I am making. I have a silly logic that anything that tastes great should be turned into mousse. So that's what I did! I did not use eggs in the recipe as the peanut butter and cream whipped together are fluffy and intense enough to hold together with no compromise on taste.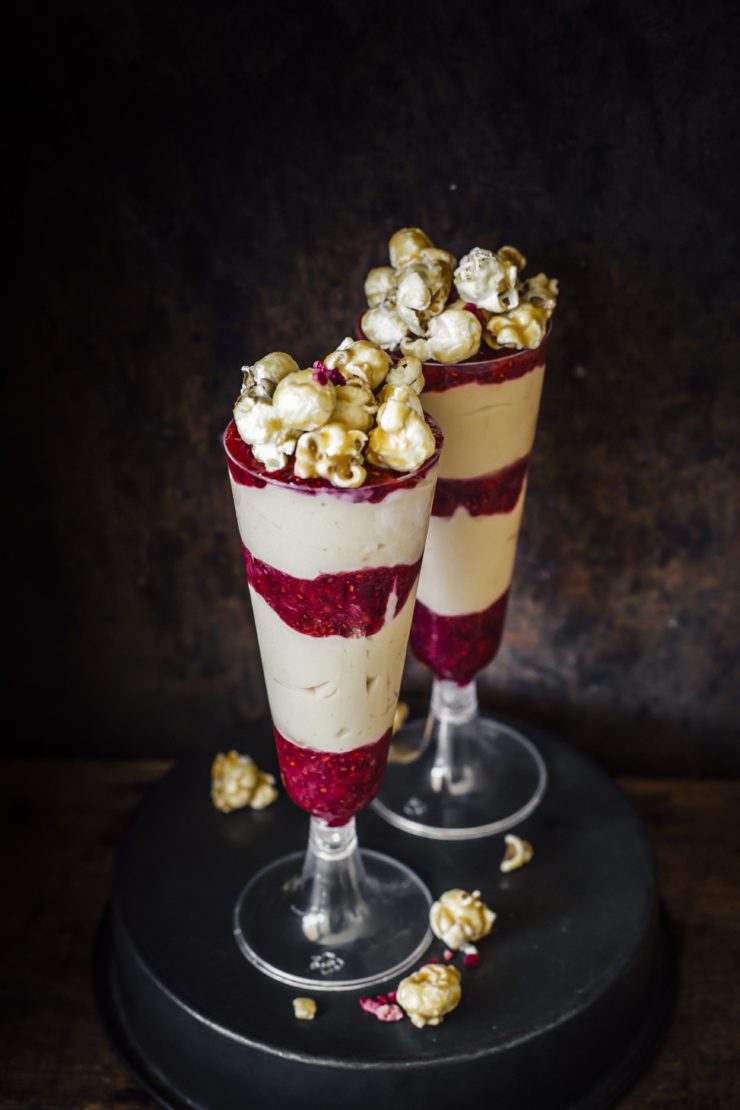 My boy's school does not allow for nuts or nut based food to be taken to school so peanut butter is making it's way into their afternoon snack when they get home. My favourite part is the texture of the jelly on account of the chia seeds. It's amazing! Chia seeds are great for everyone and this is a good way of including them in your diet. I have substituted the sugar in the jelly with maple syrup to make it a bit healthy. You could replace it in the mousse as well if you like. The jelly is such a versatile thing that I can think of so many amazing combinations to go with peanut butter. Pomegranate comes to my mind first. What are your favourite jelly flavours with peanut butter?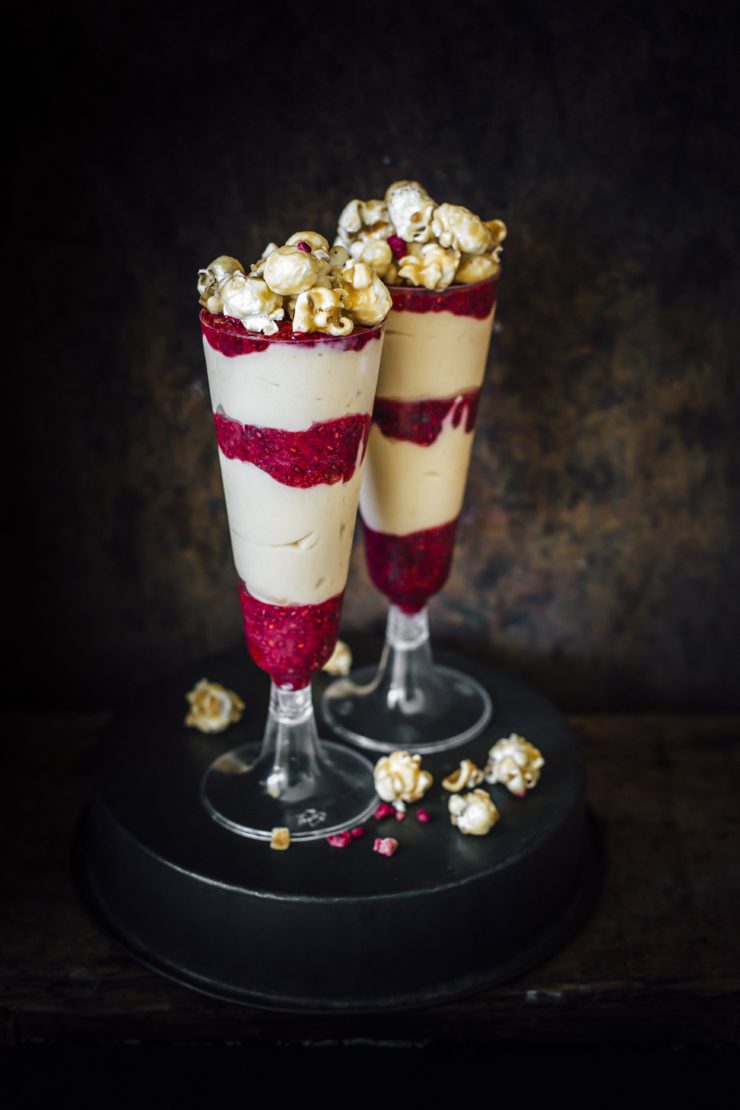 Peanut Butter Mousse and Raspberry Jam Trifle
Makes 2-3
Peanut Butter Mousse
1/2 cup smooth peanut butter
3/4 cup heavy/thickened cream
1/4 cup castor sugar (more if you like it sweeter)
Raspberry Chia Jelly
1 cup raspberries(I used frozen)
2 tbsp water
1 tbsp chia seeds
2 tbsp maple syrup (or honey)
To make the Peanut Butter Mousse In the bowl of your stand mixer or with an electric hand mixer, whip the cream and sugar until thickened and just about to form stiff peaks. Add the peanut butter and whip again at low speed for a few seconds till no white streaks appear and the mixture has blended well.
To make the Raspberry Chia Jelly :Place all the ingredients into a medium saucepan over low heat. Bring to a boil. Add a little more water if required. Once the mixture starts bubbling, whisk constantly till mixture is thickened. Remove from heat and let cool completely. The jelly will thicken further upon cooling.
To assemble: Layer the peanut butter mousse and raspberry chia jelly in serving glasses (as shown in the photos) alternating with each other. Serve with caramel popcorn or shaved chocolate or fresh raspberries.