Jars of milk chocolate mousse, roasted hazelnuts, layers of caramel and dollop cream. Recipe by Kirsten Tibballs.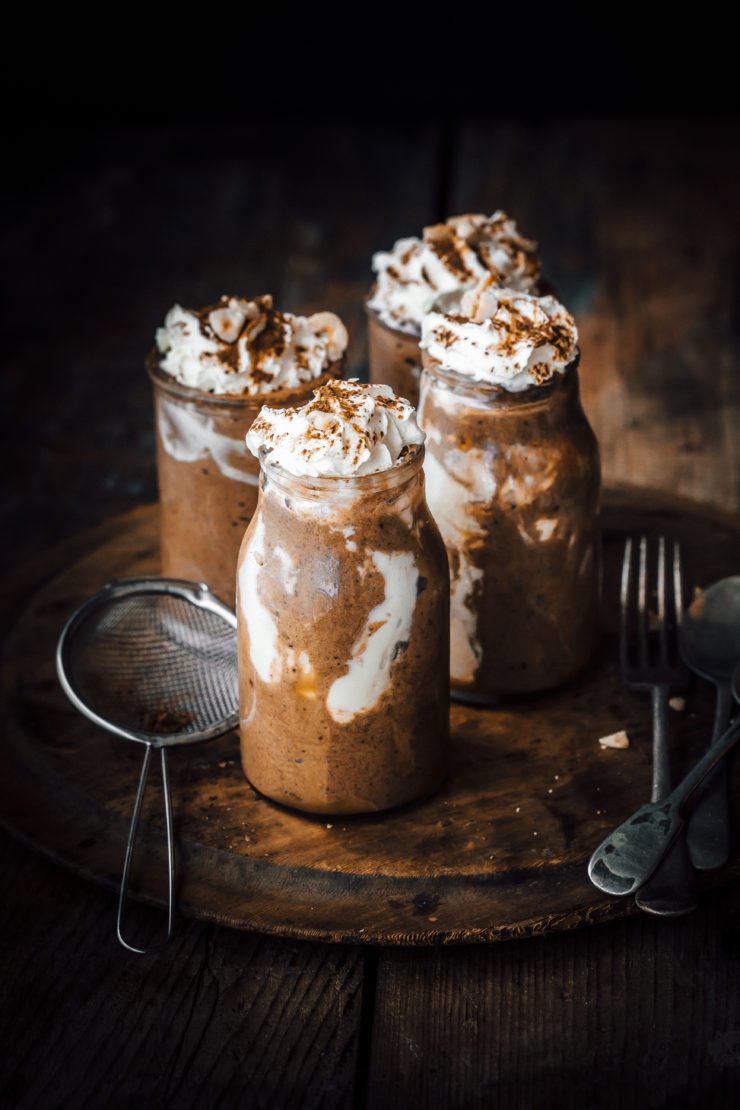 A few weeks ago, I had the incredible pleasure of meeting one of my favourite food heroes, Kirsten Tibballs at the Bulla Chef's table. The event was hosted and organised by Bulla Dairy foods, a major Australian dairy company to celebrate their award winning chef ambassadors Guillaume Brahimi, George Calombaris and Kirsten Tibballs. I had the wonderful opportunity of meeting them alongside other food industry personalities and dining with them. The menu was created by the chefs inspired by their favourite Bulla cream. The entire setup was gorgeous, the menu, exquisite but the highlight of the day for me was to discover that my seat was right next to Kirsten Tibballs. Oh my God (insert face with open mouth emoji)! I got to chat with her about different aspects of the pastry world and she was just wonderful!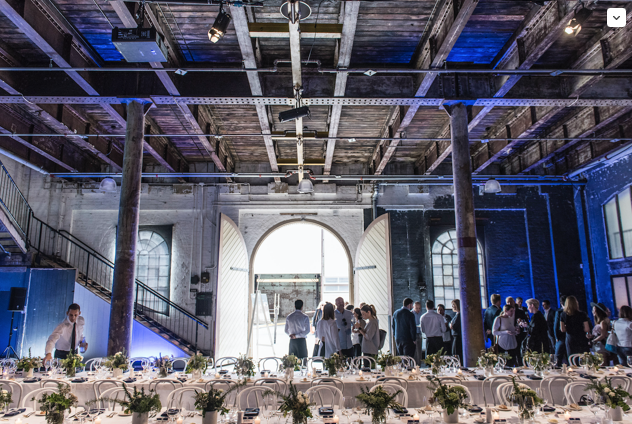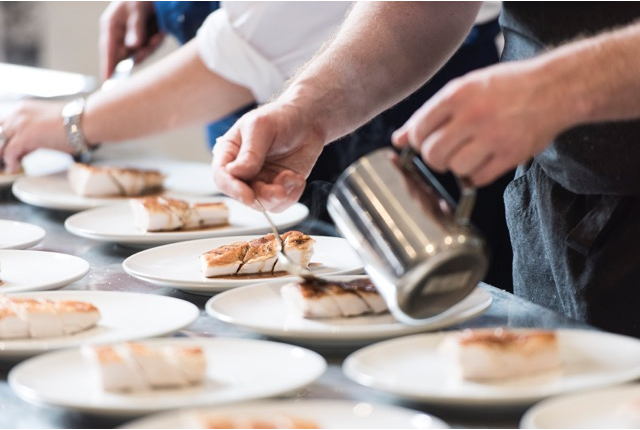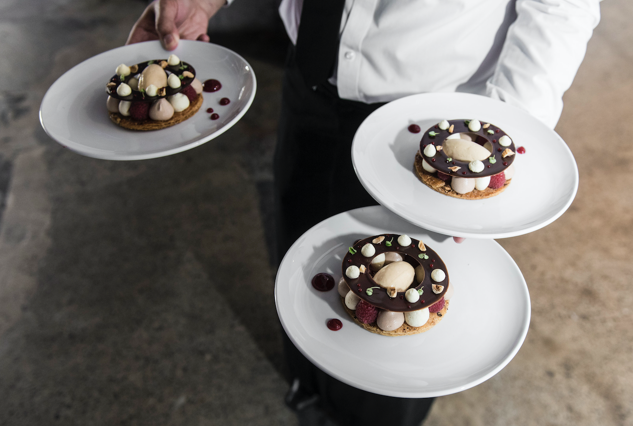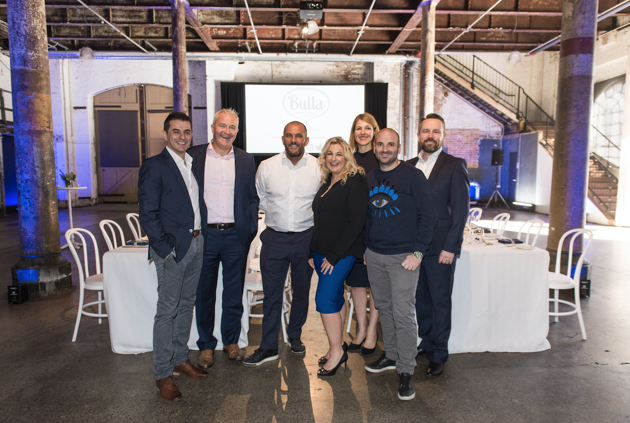 Kirsten Tibballs, as you might already know is popularly referred to as the 'queen of chocolate'. She is one of Australia's most celebrated and internationally respected pastry chefs and chocolatiers. She was in fact, recognized as the best in the world for her handmade chocolates at the World Pastry championships in Las Vegas. That was just another addition to the innumerable accolades she has won around the world. Have a look at her renowned pastry school Savour, and you will know what I mean. Well, lucky me and now, lucky you that she has generously shared her decadent, outright delicious yet simple to make Milk Chocolate Mousse Cups recipe exclusively for Sugar et al. readers. I had requested for a simple yet decadent chocolate recipe to share with you guys and I was thrilled with this one.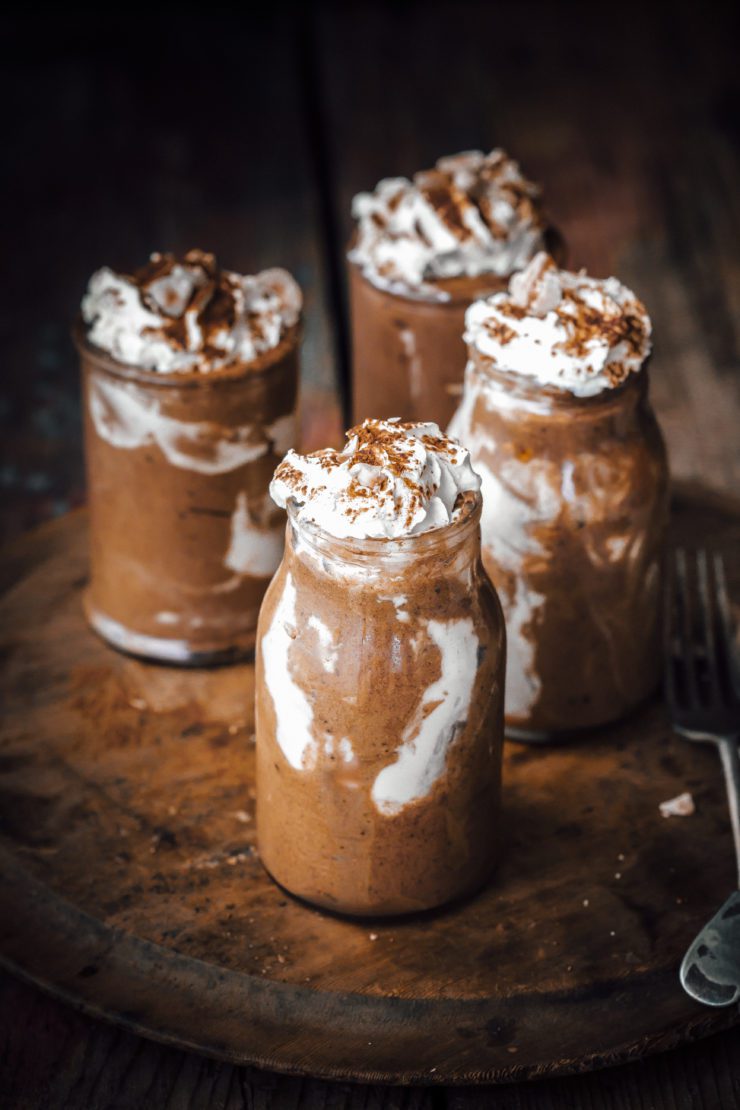 Chocolate Mousse is loved around the world but many find it tricky to make at home as it involves separating egg, making custard or use of gelatine. This recipe has no eggs or gelatine in it. It is as simple as whipping and mixing. The taste is to-die-for! Seriously, so little effort and such an impressive dessert! What can go wrong with chocolate, cream, caramel and hazelnuts? Make it and you can thank Kirsten later:-)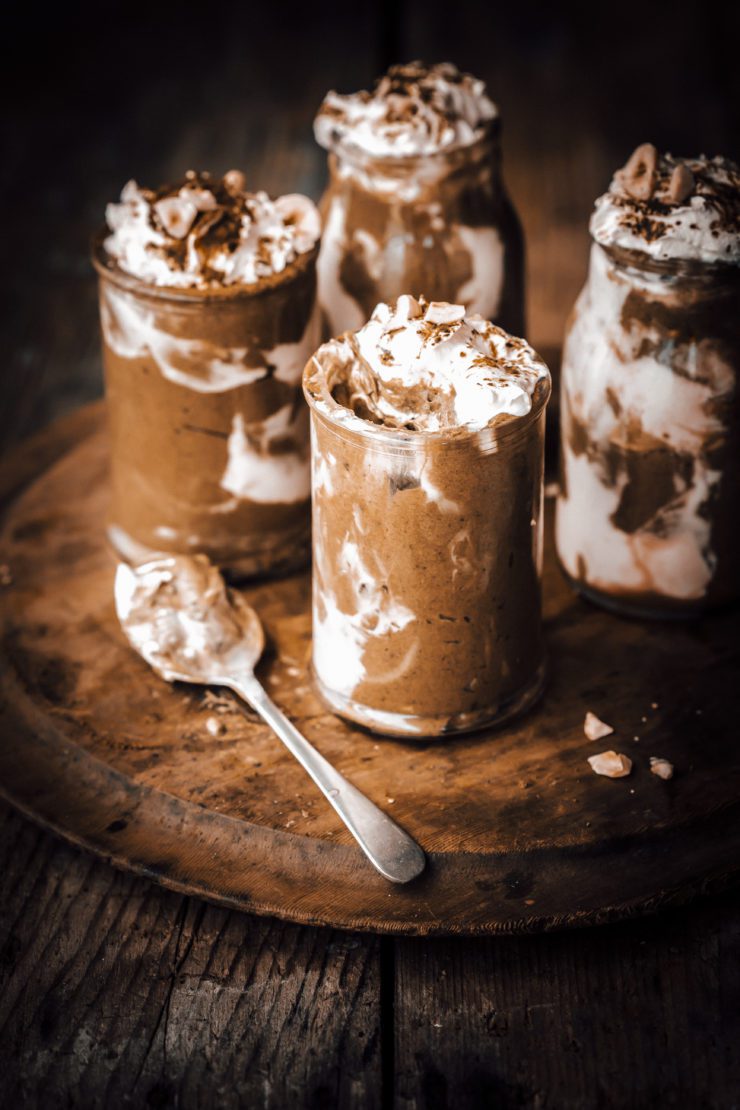 Sugar et al would like to thank Bulla Dairy Foods and Mkt Communications for the invite and excellent hospitality, La Tessa Photography for the images at the event and Kirsten Tibballs for her fabulous recipe. As always, all opinions expressed in this post are entirely my own.
Kirsten Tibballs' Milk Chocolate Mousse Cups
Makes 6-7 mousse cups
Caramel
Ingredients:
120 ml Bulla Thickened Cream
200 g brown sugar
70 g unsalted Butter
Pinch of salt
Method
1. Boil the cream and sugar for approximately 5 minutes, stirring regularly
2. Then add in the butter and salt
Roasted Hazelnuts
Ingredients:
60 g Hazelnuts
Method:
1. Pre-heat oven to 160°C
2. Roast the hazelnuts in the oven for approximately 15 minutes or until golden brown
3. Remove the skins if necessary and roughly chop them
Milk Chocolate Mousse
Ingredients:
100 ml water
100 g caster sugar
2 tbsp of honey
300 g milk chocolate
200 ml Bulla Thickened Cream
Method:
1. Boil the water, caster sugar and honey together then pour over the roughly chopped milk chocolate and whisk to combine
2. Cool the ganache slightly until it is no longer warm when you touch the bowl.
3. Place the Bulla Thickened Cream into a bowl and semi-whip it until it has some body but still collapses.
4. Fold the semi-whipped cream through the chocolate base with a spoon until combined.
Assembly
Ingredients:
2 tubs of Bulla Dollop Cream
Method:
1. Pipe chocolate mousse into the base of the cups about one third of the way.
2. Cover with a spoon of dollop cream, sprinkle with roasted hazelnuts and drizzle with caramel.
3. Repeat the process until the jar is full
4. Finish with Dollop cream, chopped hazelnuts and drizzled caramel.