I have taken pride in being an ardent lover of fruits and vegetables all my life. Even when I was little girl and saw my cousins removing bits of cooked beans and beetroot from their stir fries and stews, I was never the one to complain or follow suit. I have a similar or maybe slighter greater love for Chocolate and though I enjoy both in different ways, I seldom like to mix the two loves. Because, why would you mess with Chocolate? Unless you really need to. I have been contemplating this Chocolate Zucchini combination for years but never really found myself convinced enough to try it. But the other day when I was having coffee with a friend and we were taking about veggies in cakes, she said to me 'Have you ever made a Pumpkin cake? Is it just as gorgeous as a zucchini cake?' I was surprised. This year I did try a pumpkin cake for the first time and I was truely impressed. 'Does a Zucchini cake not taste weird?' I asked her. 'Oh no! Try a Chocolate Zucchini cake. You won't taste the zucchini ' was her reply. I looked up a few recipes and found this one which looked quite easy. It had brown sugar and cocoa powder so it wouldn't be inedible even in the worst case scenario, I told myself.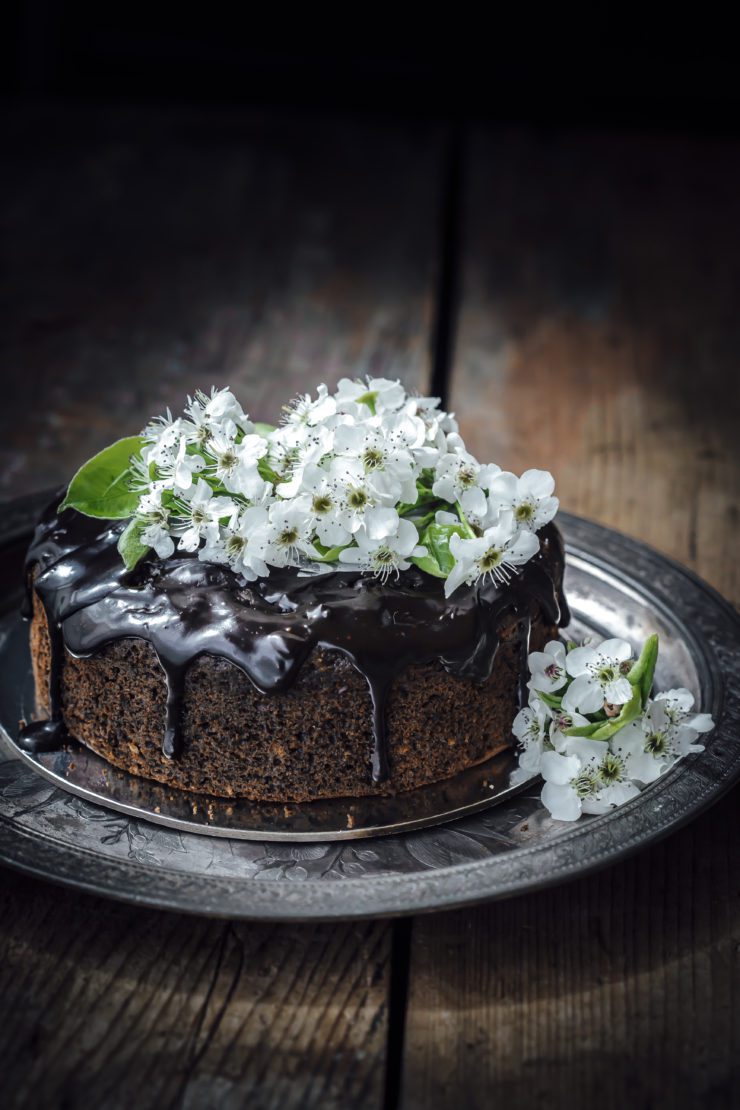 As it turned out, it is a delicious cake! A really moist, textural cake. The addition of chocolate ganache made it a true treat. Whether the cake had any indication of having zucchini in it was hard for me to say. I had added the zucchini myself so obviously I knew it is there and was looking for it. So I figured out the best person to judge would be my nearly 7 year old sweet loving son who does know a thing or two about flavours. I didn't tell him about the zucchini and just served it to him stating that it was a healthy chocolate cake. After eating it he asked me 'If it's a healthy chocolate cake, can I take it to school tomorrow please?' Well, that says it all:-)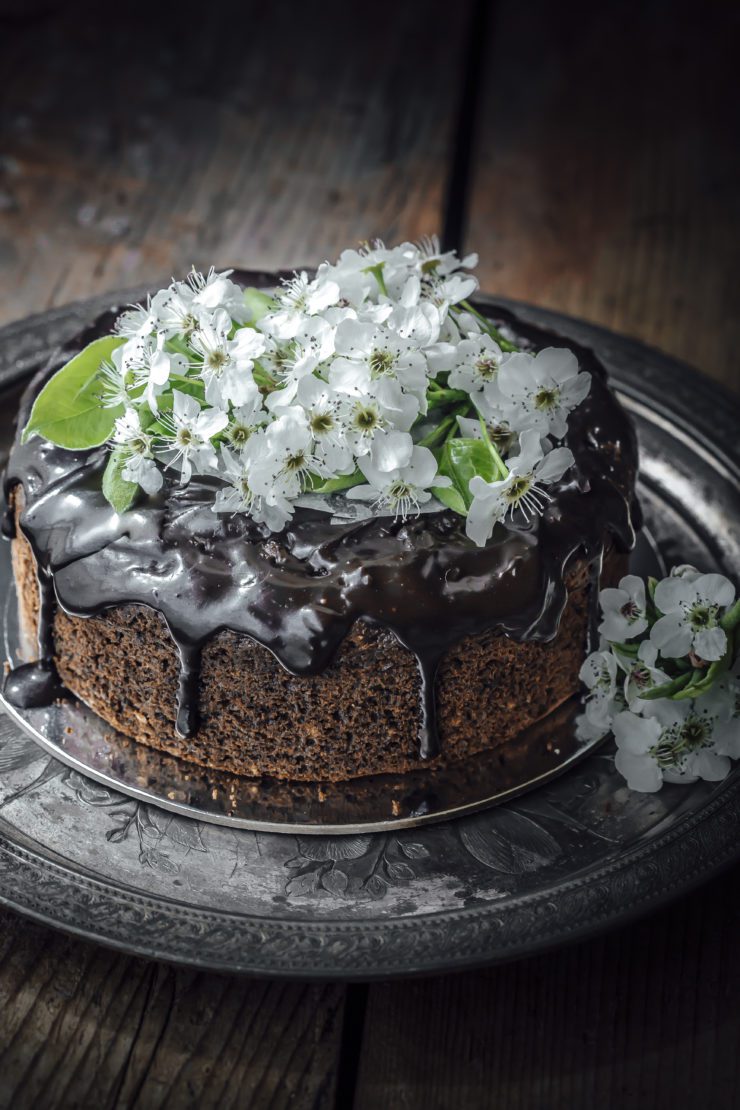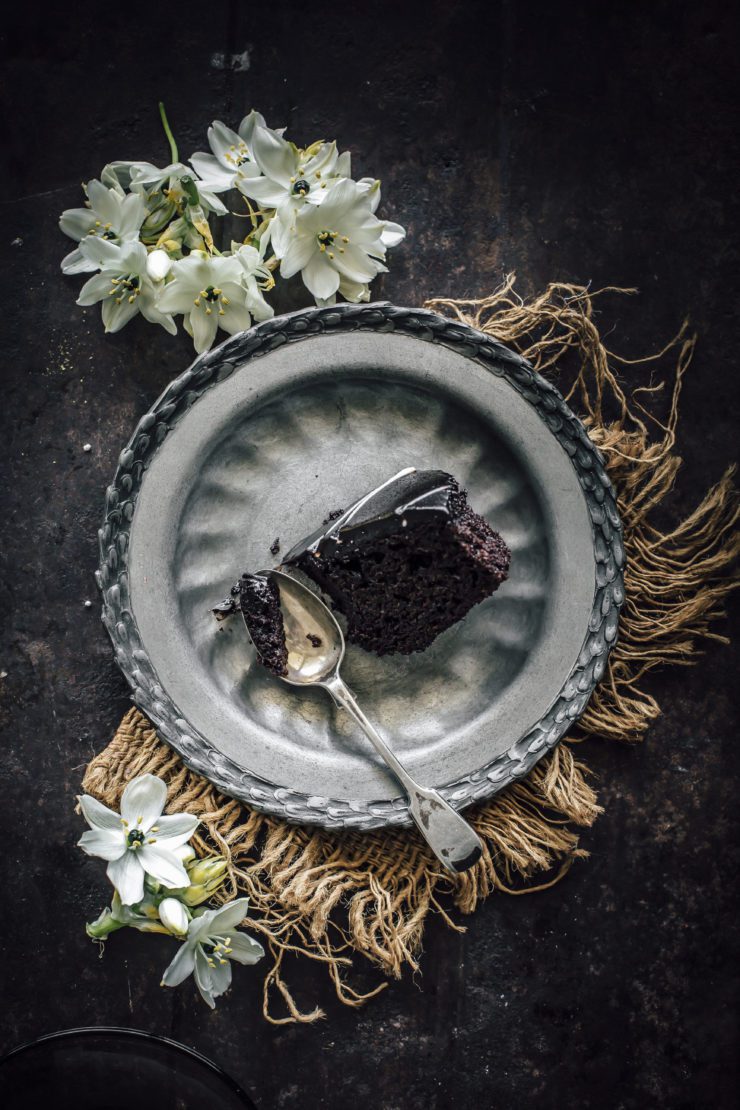 Chocolate Zucchini Cake (adapted with slight variation from Good Food)
Makes a 6 inch cake.
1/2 cup caster sugar
1/2 cup firmly packed brown sugar
1/2 cup sunflower oil
1 tsp vanilla extract
2 eggs
a pinch salt
1/2 tsp cinnamon
1/2 cup cocoa powder
1 cup plain flour
1/2 tsp baking powder
1 tsp baking soda
1 1/2 cups firmly packed grated zucchini (about 4 small or 3 large zucchini)
Preheat oven to 180°C. Grease and line a the base of a 6 inch round cake tin with baking paper. Place the sugars, oil, vanilla, eggs, salt and cinnamon in a mixing bowl.
Whisk together until combined. Sift in the cocoa powder, flour, baking powder and baking soda.
Using a rubber spatula, fold the dry mixture into the wet mixture until just combined. Add the grated zucchini and stir through.
Pour the mixture into the prepared cake tin and bake for 50-60 minutes, or until a skewer inserted into the centre comes out clean. Leave aside for 5 minutes, then turn cake onto a wire rack and cool to room temperature. Once cooled, spoon or drizzle chocolate ganache over the top.
Chocolate Ganache
150 g dark chocolate, roughly chopped
1/4 cup heavy/thickened cream
Microwave method : Place chocolate and cream in a glass or ceramic microwave-safe bowl. Microwave on medium (50%) for 2 to 3 minutes, stirring every 30 seconds with a metal spoon, or until smooth. Stand at room temperature until thickened.
If cooking on the gas, heat the cream over low heat until it just begins to boil. Remove from heat, add the chopped dark chocolate and leave aside. After 10 minutes, mix to blend. Stand at room temperature until thickened.