You are about to be let in on a life changing hack! Who would guess, the humble mayonnaise could replace the key ingredients in a cake and turn it into my favorite chocolate cake recipe. Like you, I have always put off the idea. Seriously, mayonnaise in cake? So wrong! No, actually I was wrong! I only discovered this while testing out recipes for a favorite brand of mayonnaise (Hellmann's).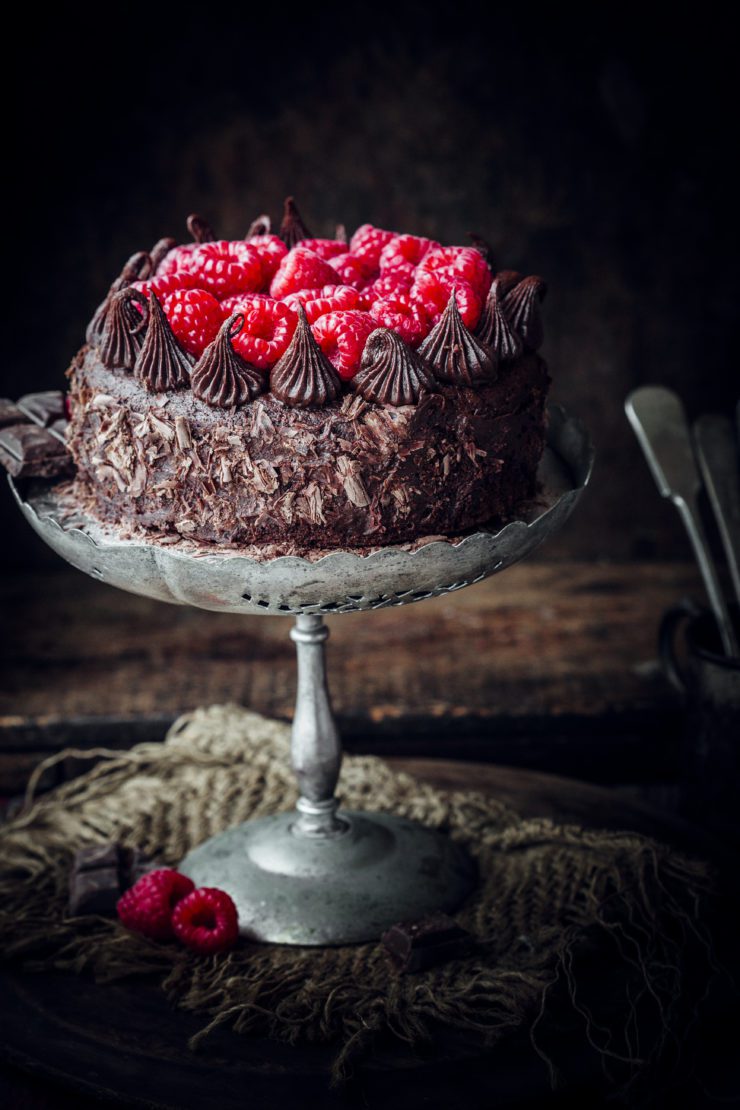 Look at this cake! So simple, yet so cool, right? Not only will this be up there with your go-to recipes in future but you just can't have enough of this cake. I know the question that you are busting to ask me. Will it taste anything like mayonnaise? The answer is NO! It does not taste of mayonnaise if you use a good quality one. The mayonnaise is there to work it's magic in the cake to make it extra moist and simplify things for you. If you think about it, mayonnaise is nothing but eggs, oil and vinegar. All of these ingredients are used in varieties of cakes in different ways. To rule out this possibility to a great extent, I've included coffee in the recipe. You know how coffee enhances the flavour in chocolate cakes.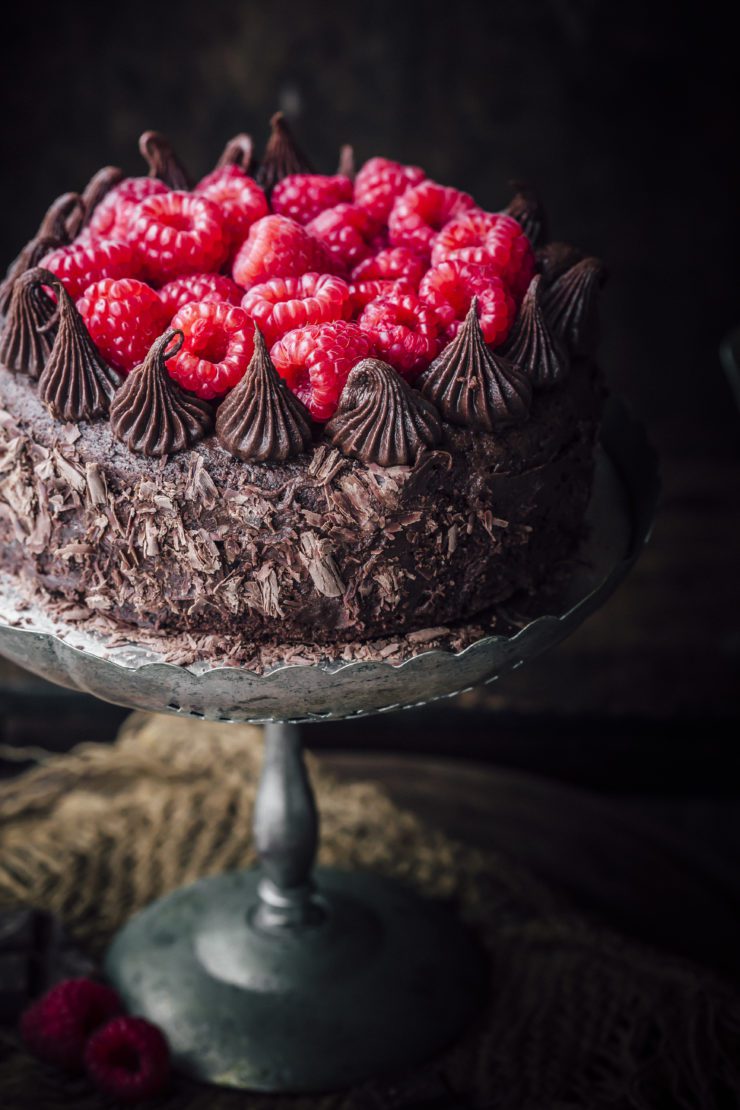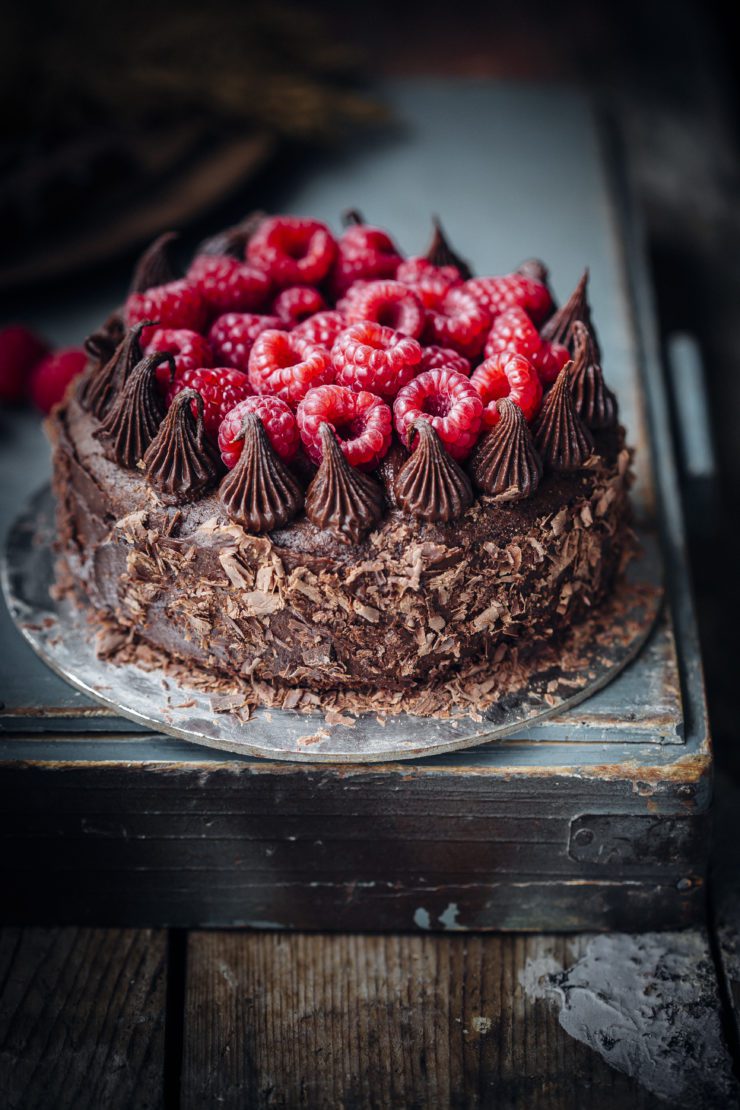 I have used a Chocolate Fudge Frosting to frost the cake. Chocolate ganache will work as well or any other chocolate frosting that you love. The idea is to keep things simple. To decorate the cake I've grated a block of dark chocolate and stuck them on the sides of the cake with my hand. I hope you try the recipe. Let me know how you like it:-)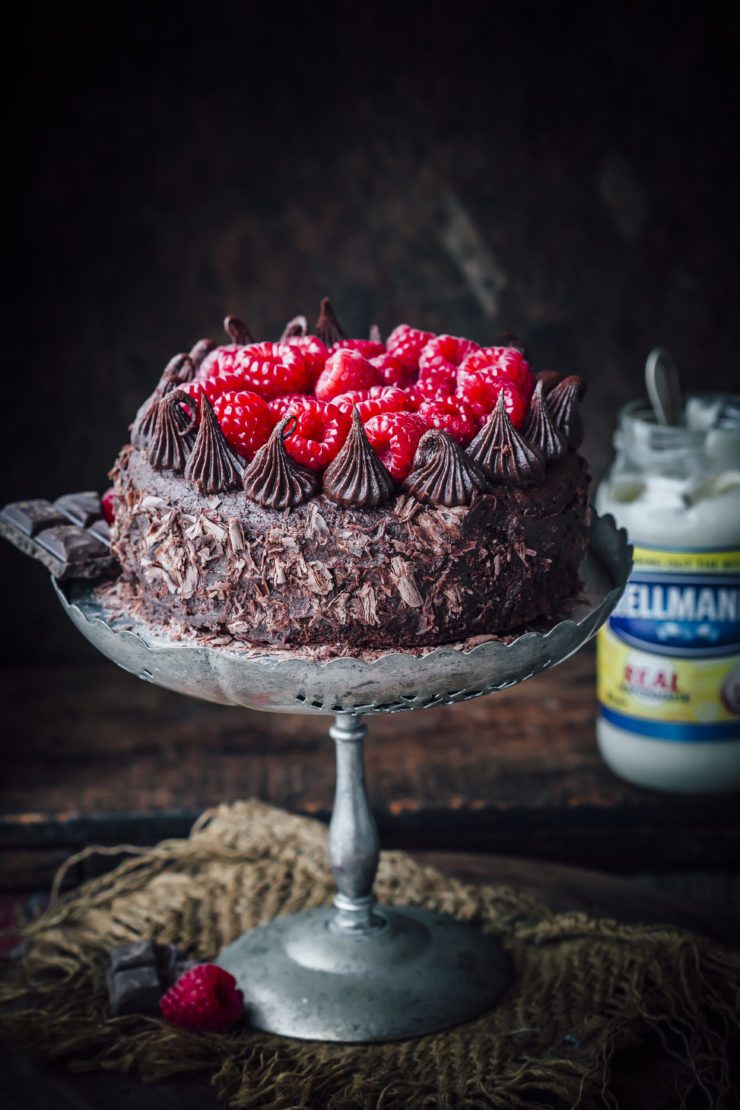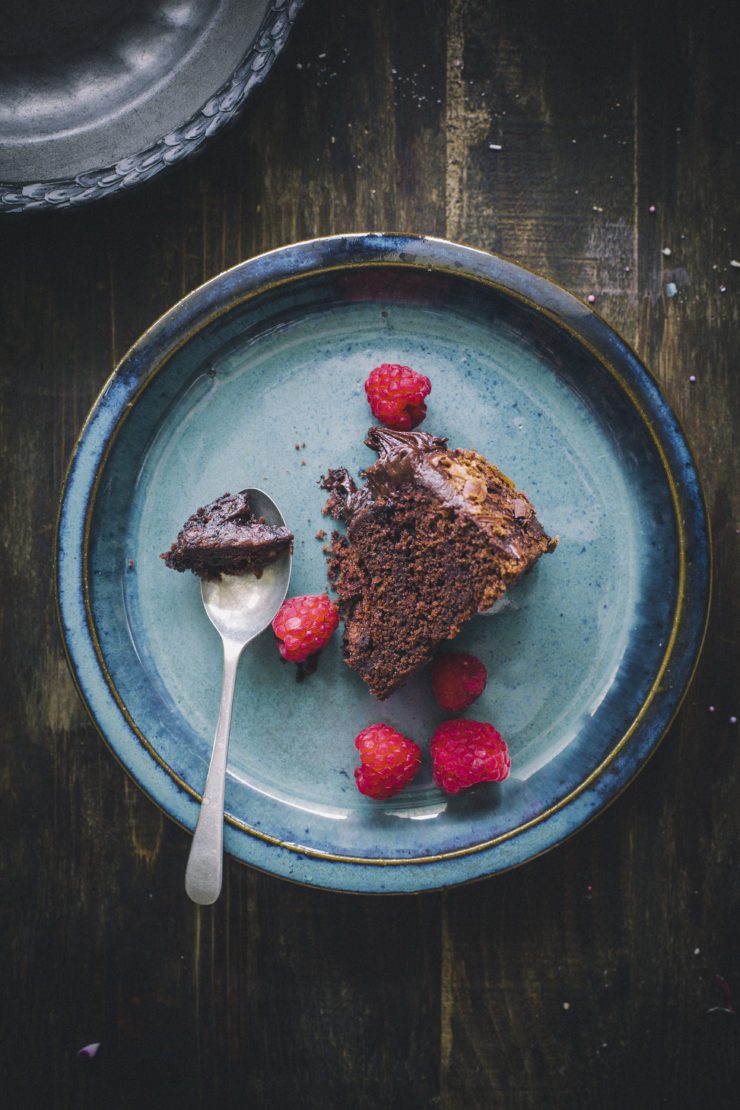 Chocolate Mayonnaise Cake
Makes a round 6 inch cake
1 tablespoon instant coffee
11/2 cup self-raising flour
3/4 of a tsp, baking soda
3/4 cup castor sugar (or more if you like it sweeter)
3/4 cup mayonnaise, (I used Hellmann's Real Mayonnaise)
1/4 cup cocoa powder (preferably Dutch processed)
Preheat oven to 180 degrees C. Lightly grease a 6 inch pan and line the base with non-stick baking paper.
Mix the instant coffee with 3/4 cups lukewarm water. Leave aside to cool completely.
Place the flour, baking soda, cocoa and sugar in a large bowl. Mix together with a large spoon. Add the mayonnaise and coffee mixture and mix till well blended. Pour into the prepared pan.
Bake for 30 minutes or until a wooden skewer inserted in the middle of the cake comes out clean. Remove from the oven. Leave in pan for 10 minutes. Turn out onto a wire rack to cool completely, Once cool, spread frosting on the top and sides. I have used a chocolate fudge frosting (recipe below). You could use the same or your favourite chocolate frosting recipe. Decorate the sides with grated dark chocolate and top with fresh raspberries.
Chocolate Fudge Frosting (this recipe will yield more frosting than you will need for the cake. You could either half the recipe or store the extra frosting for use later on)
120 gms unsweetened chocolate, coarsely chopped
2/3 cup (150 gms) unsalted butter, room temperature
11/3 cups (160 gms) icing sugar sifted
11/2 tsp pure vanilla extract
Melt the chocolate in a heatproof bowl over a pot of simmering water. Remove from heat and let cool to room temperature.
In the bowl of your electric mixer, or with a hand mixer, beat the butter until smooth and creamy(about 1 min). Add the sugar and beat until it is light and fluffy(about 2 min). Beat in the vanilla extract. Add the chocolate and beat on low speed until incorporated. Increase the speed to medium-high and beat until frosting is smooth and glossy (about 2-3 min).