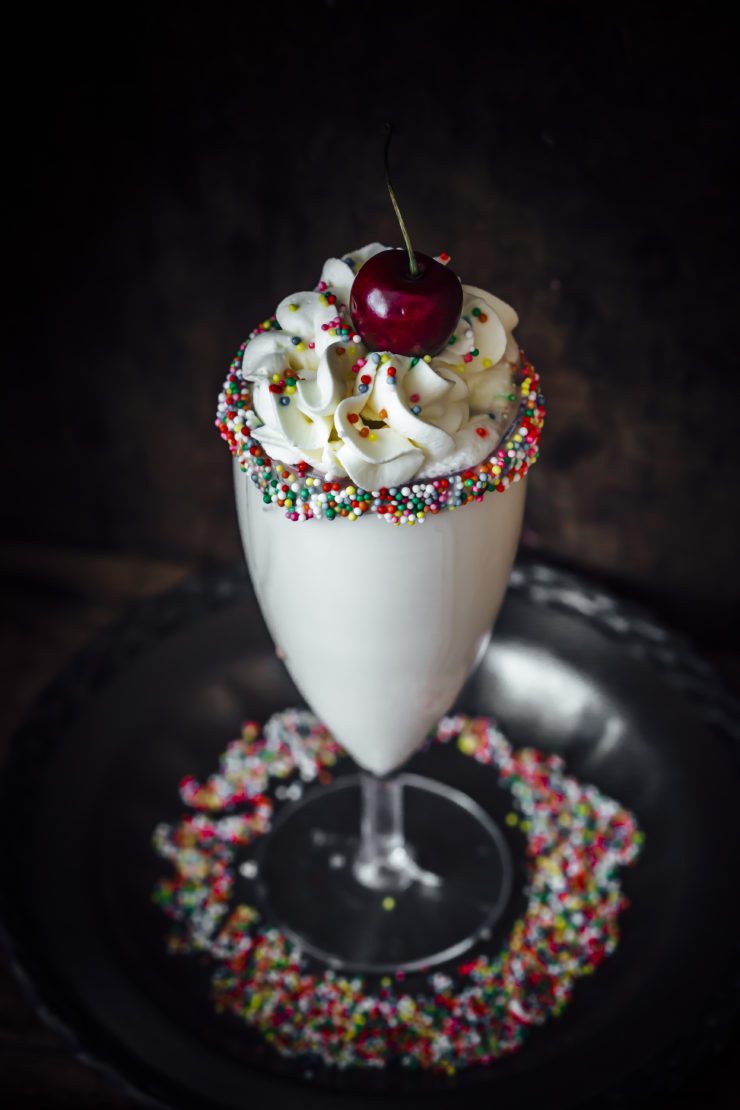 Its been a while since I shared something simple and instant. Milkshake, smoothies and juices are a regular part of my cooking routine in the warmer months. I just don't get to share them as often.  While I am a fan of thick smoothies, the twins love their milkshakes. Milkshakes are very reminiscent of childhood and I have delightful memories of sipping in the chilled goodness until there was nothing left but air. We didn't have as many fancy flavour choices back then and my favourite was Vanilla. That has remained unchanged today. To make it a little more dressy, I added whipped cream swirls and sprinkles. Desserts should have an element of drama about them. What say?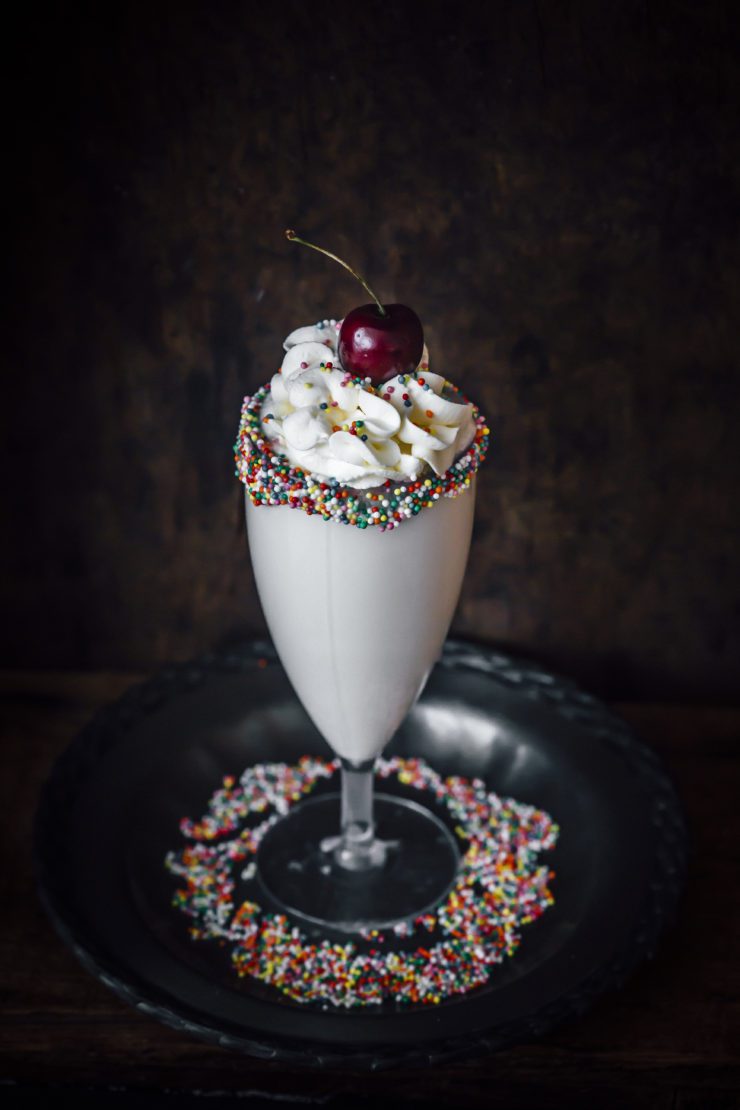 Vanilla Funfetti Milkshake
Serves 1
1/2 cup of 100s and 1000s (or any other sprinkles you want to use)
50 g white chocolate, roughly chopped
1 cup vanilla ice cream
3/4 cup milk
1 teaspoon pure vanilla extract
1 tbsp sugar
Whipped cream, to serve
extra sprinkles, to serve
Place the sprinkles on a shallow plate. Place the white chocolate in a heat-proof saucepan that is placed over a pan of simmering water. Once melted, remove from heat. Dip the rim of the serving glass in the melted chocolate. Allow the excess to drip off. Working quickly, dip the rim again in the plate of sprinkles, turning slowly to ensure it coats evenly. Leave aside for 10 minutes to set.
Place ice cream, milk, vanilla and sugar together in a large bowl and blend till smooth and frothy. Pour into serving glasses. Top with whipped cream and sprinkles.