Don't be 'fool'-ed by the appearance of this dessert. It looks like one of those pretty, mousse like treats in a glass that take a bit of time and effort to make but not this one. A fool is nothing but a dessert where cooked, pureed fruit is folded into whipped cream or custard. Its a light, refreshing treat and depending on the type of fruit you choose, it's like a celebration of that fruit because that is what you taste all through. No eggs, no flour, I'd say it's a brilliant idea whoever came up with the thought.  Plums are abundant since the last one month and the fruit is pulpy and juicy so Plum Fools were my first choice. And of course, consider this an an official announcement that I cannot live without rosewater so a few drops in my desserts here and there should come as no surprise to you.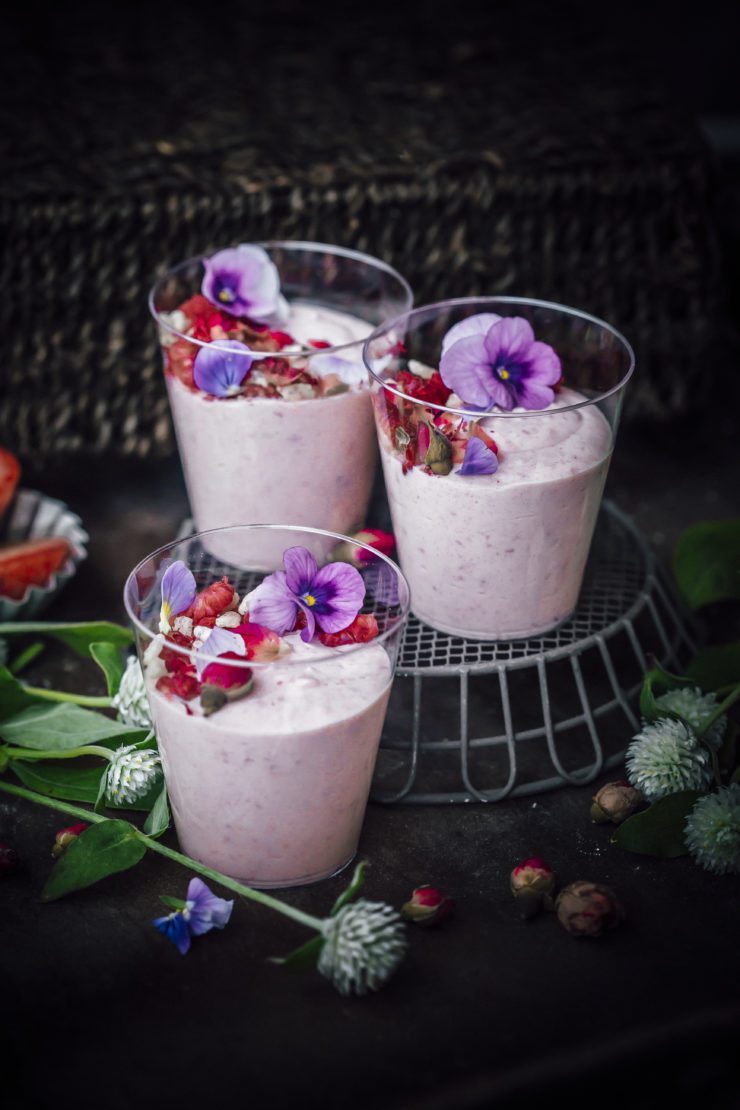 If you notice, I've added a little yogurt to my cream to make it lighter and I quite like the taste of yogurt. To decorate the Plum Fools, I've added dried pomegranate seeds, smashed raspberries, edible rosebuds and edible violas. Feel free to add stewed fruit (because you will be stewing them in the process) as a topping, or chocolate chips or anything else  you like.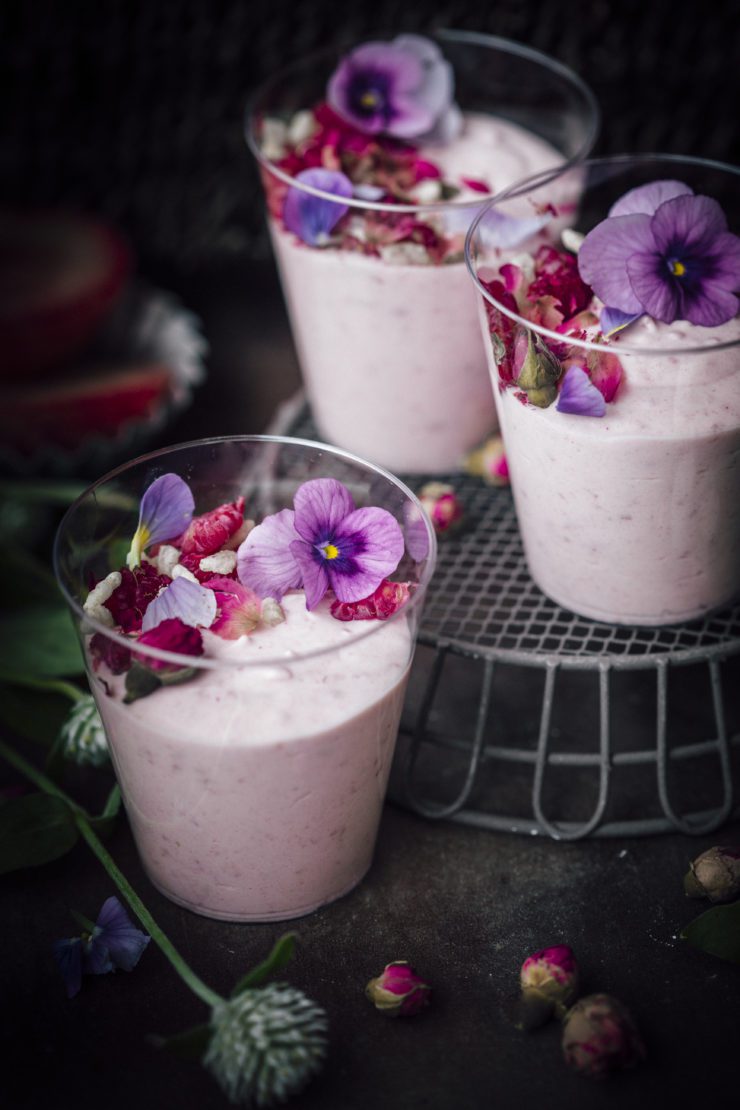 Have a great-rest-of-the-week and weekend guys. We are getting ready for a lot of rain in the next dew days. Not happy but as always staying indoors and baking is never a bad idea either.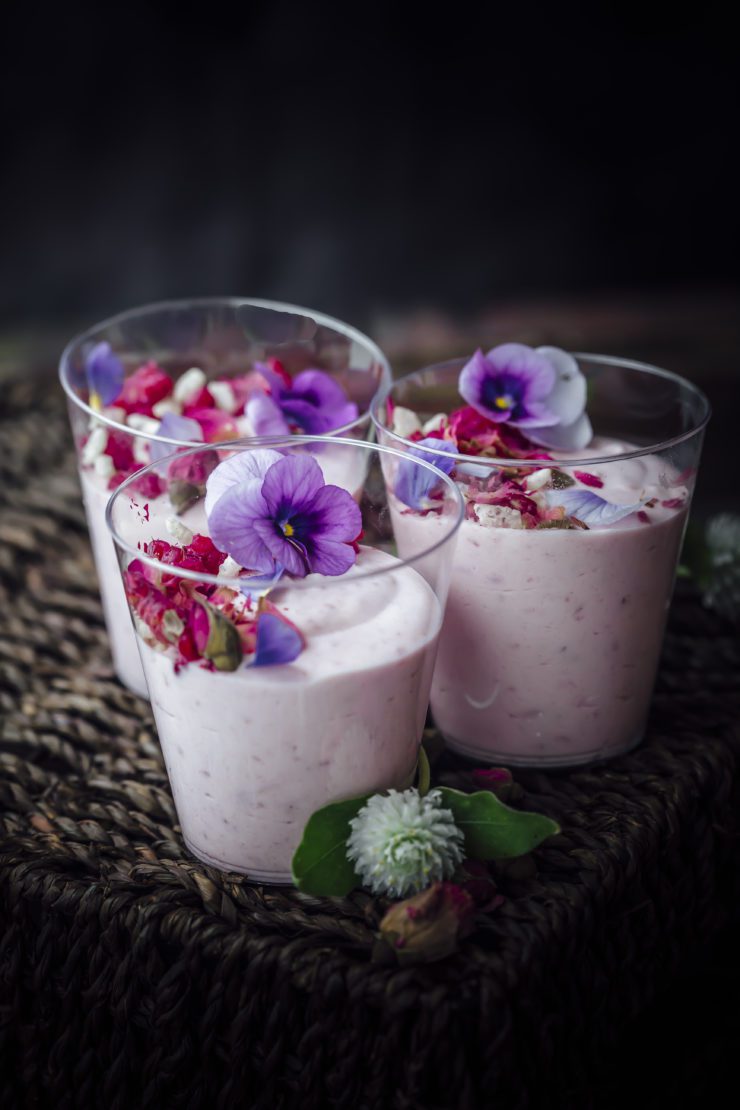 Plum Fools with Rosewater
Serves 5
3-4 ripe plums, stoned and roughly chopped
1/3 cup castor sugar
1 cup heavy cream/whipping cream, whipped to stiff peaks and refrigerated until needed.
1/4 cup Greek yogurt
1 tsp rosewater
Dried pomegranate seeds, to serve
Fresh raspberries, to serve
Edible flowers, to serve
Place the plums and sugar in a heavy bottom saucepan over low heat (add a few tbsp of water if required). Simmer till plums have broken down and mixture has thickened. Puree the plums in a food processor and then return the puree back to the saucepan.
Bring it to a boil, then lower the heat and simmer till it is considerably thick ( and not watery). Cool to room temperature.
In a separate bowl whisk together the cream and yogurt. Add the rosewater and 3/4 cup of the plum puree. Gently fold in. Pour into serving glasses and refrigerate. Serve chilled with your favorite toppings.