Rosewater and Pistachio are a match made in Heaven. A combination that is fragrant, rich and unique. I've loved this combination ever since I was a little girl discovering taste sensations that would blow my mind away. The finest example of this was the 'kulfi' that was like a popsicle made by simmering milk flavoured with nuts, ricotta cheese and spices. Exotic variations would include saffron or rosewater. I've tried to recreate the flavours in this cake whilst playing around the texture a little bit by adding Semolina, another loved ingredient from my childhood.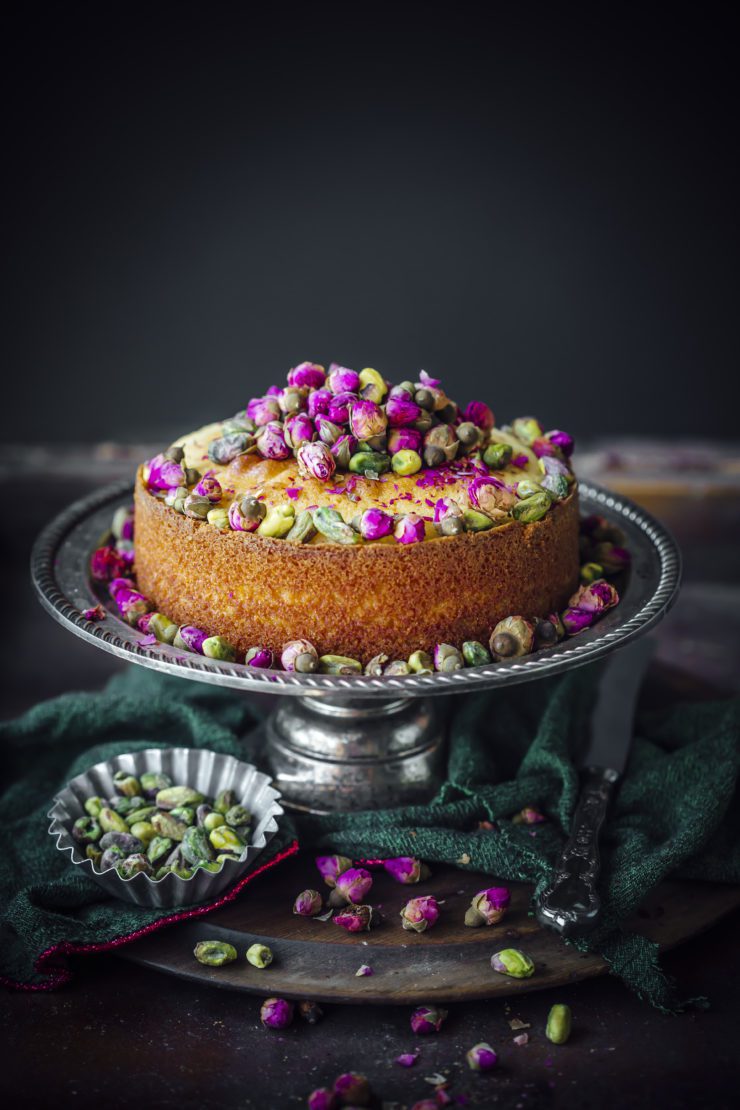 The cake is a dream to taste and ridiculously easy to make. Semolina makes it moist and gives it a soft crumb. Initially I wanted to make a syrup to go with the cake but later on decided against it as it was delicious by itself. I highly recommend this cake if you are looking for something unique and exquisite for afternoon tea. Serve the cake warm with some fresh cream or vanilla ice cream and guests will remember you forever. I had once served it with cardamom infused whipped cream for my Mums group and people raved about it for days.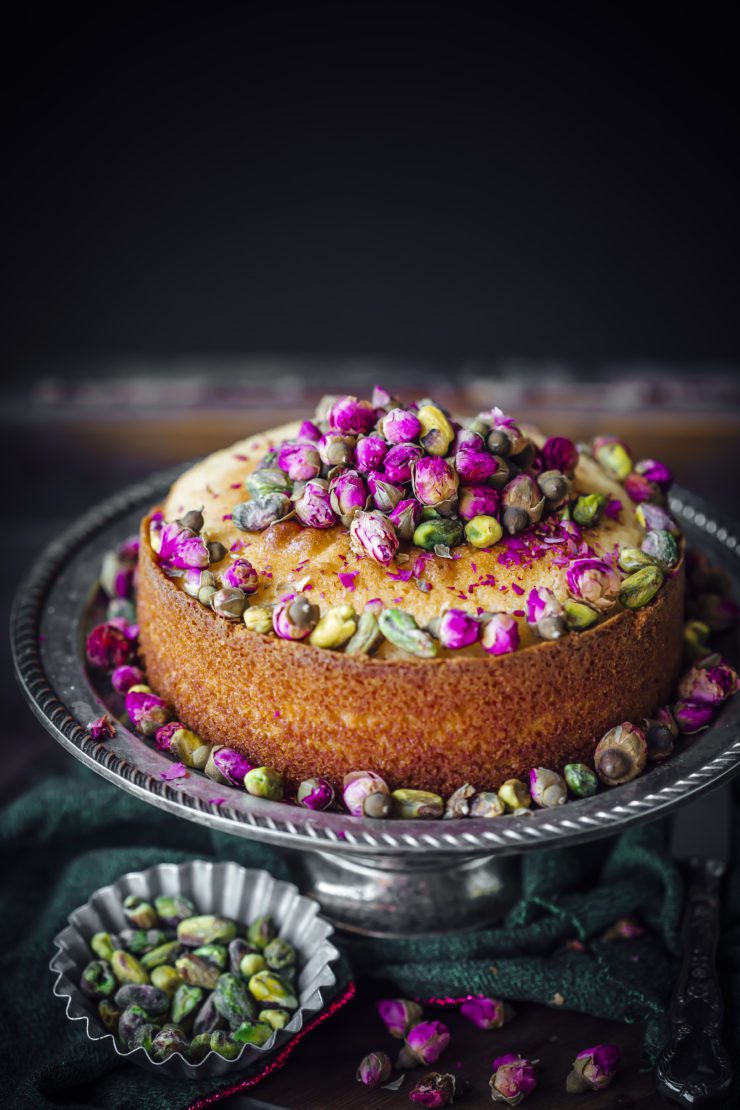 Rosewater is available in Middle Eastern and Indian grocery stores as well as online. A small bottle lasts for more than a year and it's definitely a flavour you are likely to get addicted to. So it's definitely worth including in your pantry.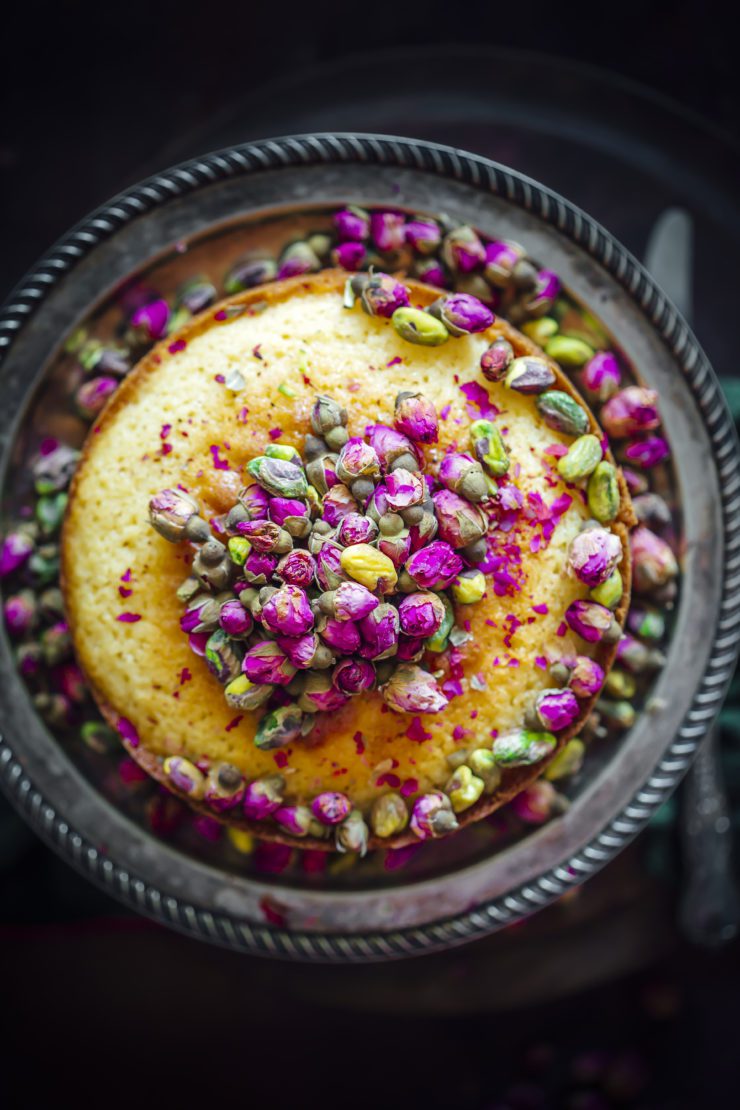 Rosewater Semolina Cake
Makes a 6 inch round cake
125 g unsalted butter, softened
1 cup castor
2 eggs
1 tsp rosewater
2/3 cup semolina
11/2 cups self raising flour
1/4 cup pistachios, finely chopped
1/2 cup milk
edible rose petals, to serve
whole pistachios, to serve
Preheat oven to 180 degrees C (160 degrees C for fan forced ovens). Lightly grease the base and sides of a six inch round pan and line the base with baking paper.
Using an electric mixer, beat the butter and sugar together till light and fluffy. Add eggs one at a time, beating well after each addition. Add the rosewater and mix. Stir in semolina, flour and pistachios alternating with the milk. Mix well.
Pour into prepared pan. Bake for 40 to 45 minutes or until a skewer inserted in the middle comes out clean. Remove from oven and leave aside for 5 minutes.
Turn onto a wire rack and let cool to just warm. Serve warm or at room temperature. Top with edible rose petals and more pistachios.