We are huge fans of cheesecake at home. The only thing that stops me from making them frequently are the calories that come with it. Most cheesecakes are heavy. First cream cheese, then either eggs or gelatine and a rich crust to go with it. So I figured out a relatively healthier way of eating cheesecake whilst keeping it simple and sweet. I used store bought frozen yoghurt that already had a delicious berry flavour to it and mixed it with Light Cream cheese. For the crust, I chose a gluten free option with the goodness of almonds and dates.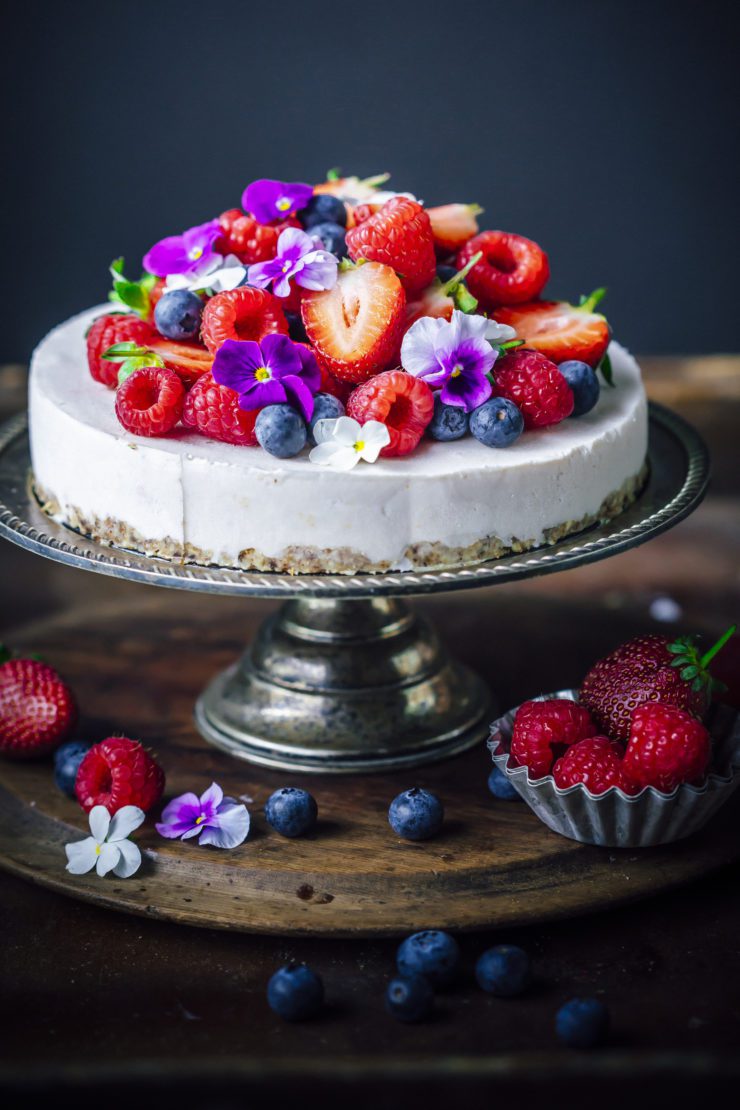 It's Spring here in Australia and the weather is warming up, so freezing the cheesecake not only firms it up but also makes it the perfect make ahead dessert for all your Spring and Summer parties. Fresh berries and edible flowers complete this absolutely delicious cheesecake. Delightful, vibrant and very summery.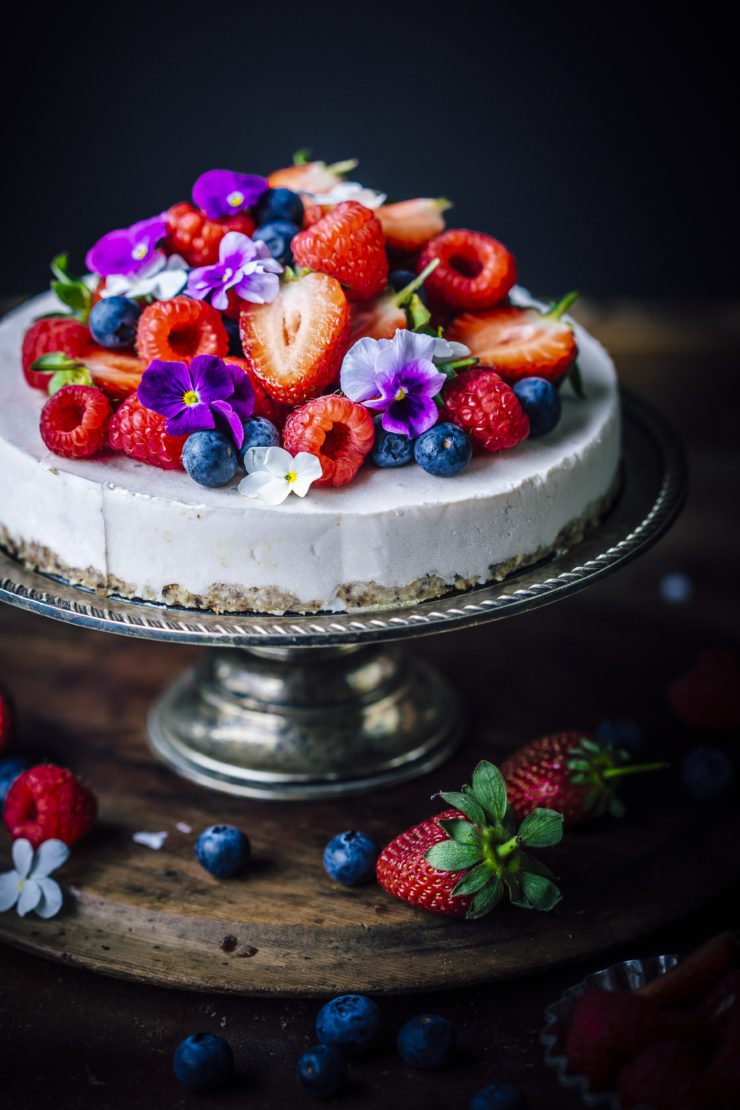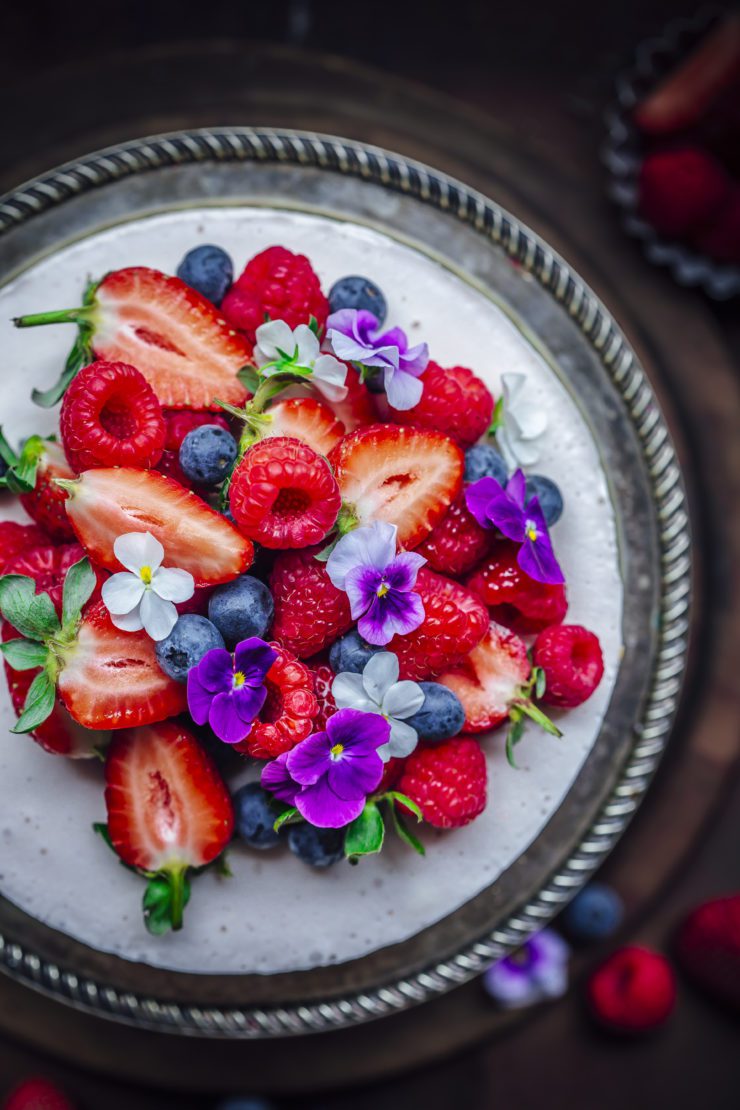 Skinny Berry Frozen Cheesecake
Makes an 8 inch round cheesecake
1 cup raw almonds
2 dates
2 tablespoons coconut oil, melted
600 ml (approx 2/3 tub Frozen Yoghurt) (I used Proud and Punch, the more the berries)
250 g light cream cheese
1 tbsp honey
Fresh berries, to serve
Edible flowers, to serve (optional)
Thaw the Frozen Yoghurt for 30 minutes. Process the first 3 ingredients for the crust in the bowl of your food processor and process into a fine sticky paste. Transfer the mixture on to an 8 inch springform pan and press down to form an even crust. Place in the freezer for 15-20 minutes while you make the filling.
Beat the Light cream cheese till light and fluffy. Add the Frozen Yoghurt and honey and beat together until smooth and well blended. Pour on to the prepared crust, Tap the pan very gently on your kitchen counter to get rid of air bubbles. Freeze for at least 6 hours, preferably overnight.  When ready to serve top with fresh berries. Cut into slices and enjoy.