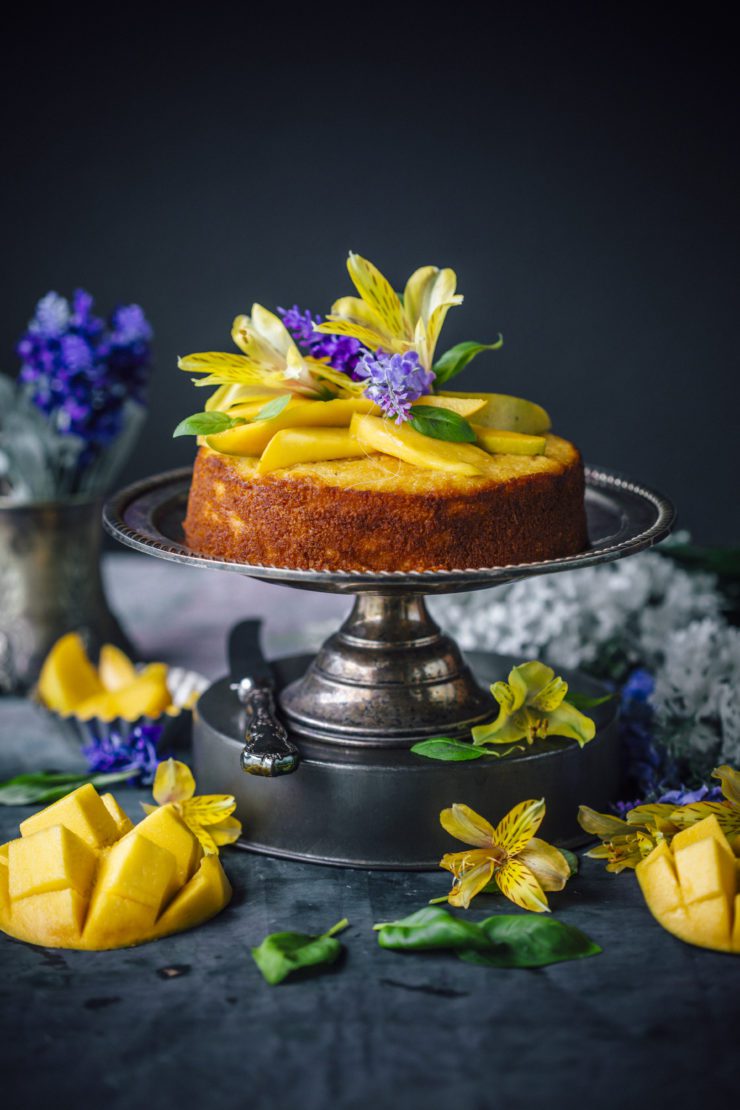 It is mango season in Australia so it's safe to say that it's the best time of the year to shop for fresh produce. Bright yellow juicy mangoes that make the aisles at the markets bright and fragrant with their heady sweet aroma. It's an indication that Summer and the gorgeous sunny days are not far away. It makes me want to celebrate! If you follow me on Instagram, you would already know how crazy I am about this fruit. I grew up eating mangoes from my Dad's orchard and I have really fond memories of the seasons in India when every dish would be turned into a mango something, sweet or savoury. Chutneys, lassi, pickle, curries and desserts. There were times when the abundance would become a problem for my Mum, who wouldn't know what to do with them. After gifting them to every acquaintance she could remember, they would be stored in every corner of the house. Even under the bed. Oh the aroma! They certainly made my dreams a bit more sweeter.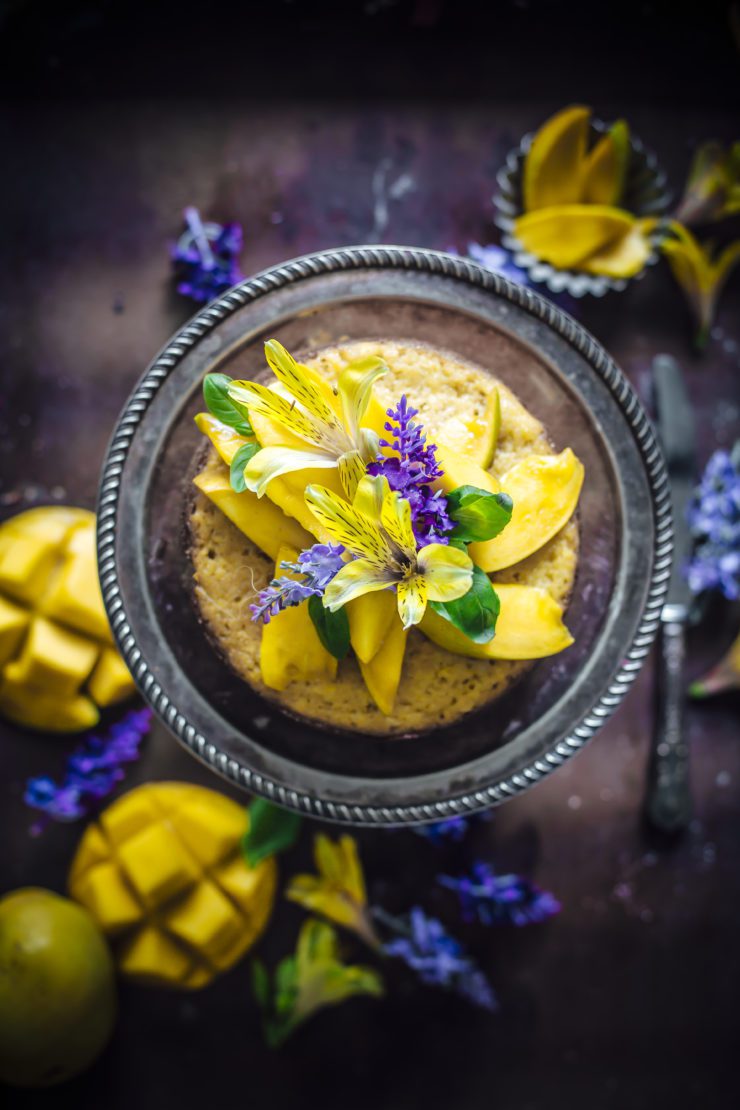 So when the first mangoes appear at Harris Farm Markets, my favourite place to shop for fresh fruits and veggies, it makes me want to jump with joy. I didn't have a mango cake on my blog so this year I thought I must create one. This cake tastes purely of mango with a bit of texture from the coconut. I've used heaps of fresh mango puree to flavour it because that's what we are looking for in the cake. Natural mango flavour that gets blended in to the batter. The cake does not need a frosting. A dusting of icing sugar is enough or just serve with fresh mango slices and fresh basil. It's soft, moist and delightful on it's own. Just ready to go with a cup of coffee or tea.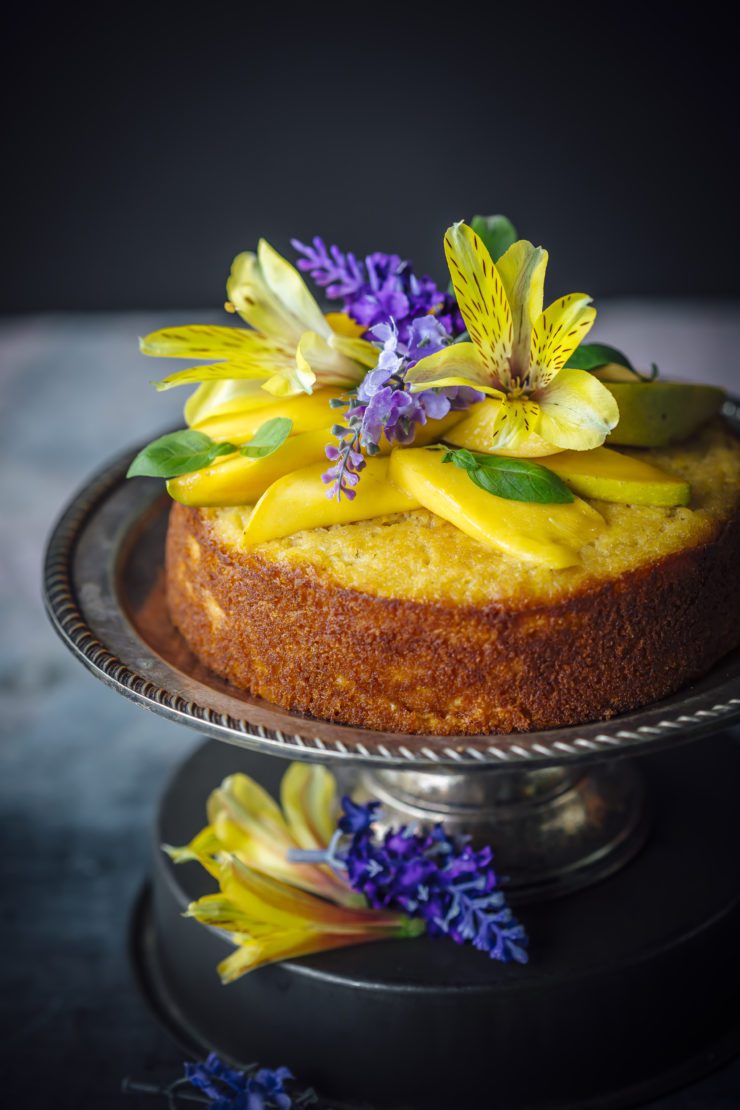 Please note that the mangoes I used were quite sweet and flavourful. If the ones you have are not as sweet or you are using canned or frozen ones, you may need to add a bit more sugar. The texture of the mangoes would determine how much milk you would need in the recipe. If your mangoes are really juicy, 1/2 cup milk should be fine (as mentioned in the recipe). If you find the batter too thick, lighten it up with a bit more milk (approx 3/4 cup).
While pureeing the mangoes, I find it best to not have a smooth puree but one that has a bit of juice and bits of mangoes in it. That adds a lovely bite to the cake.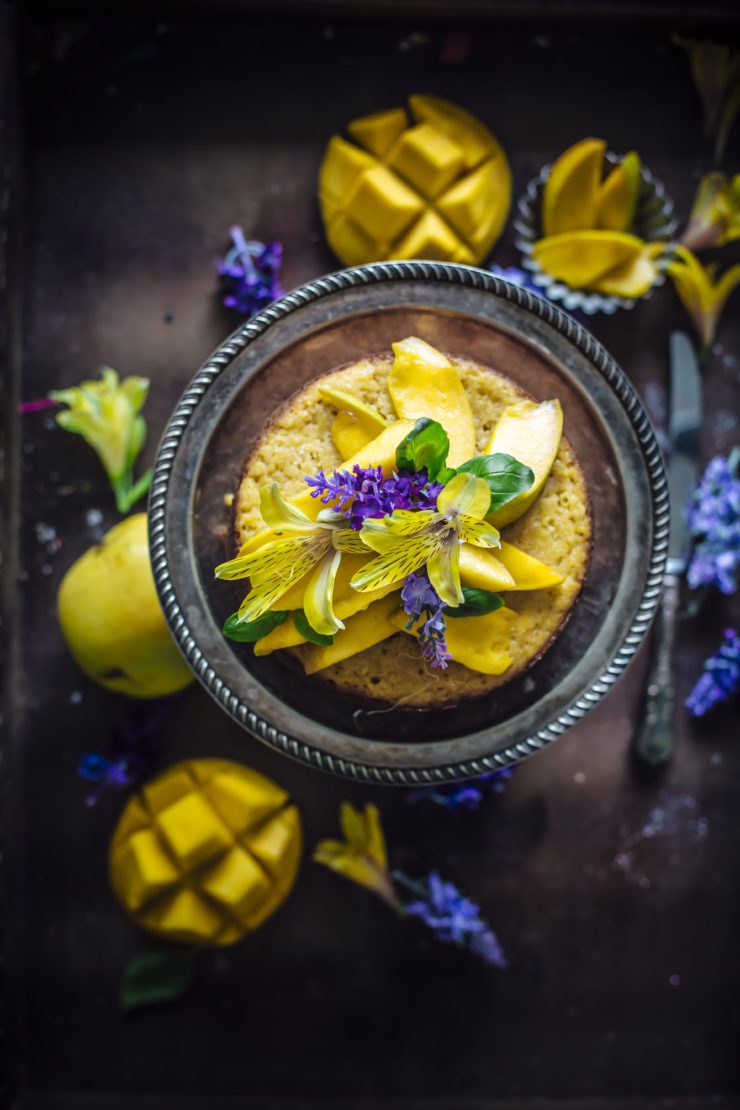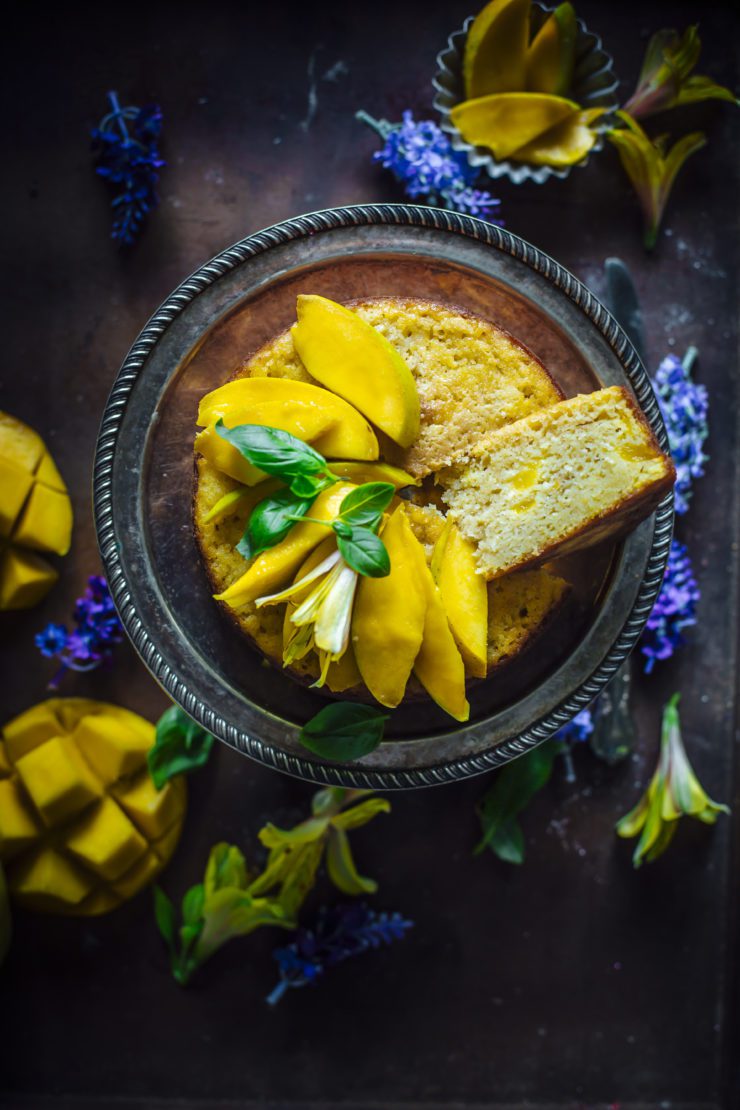 Mango And Coconut Cake
Makes a round 6 inch cake that would serve 6-8 people
125 g unsalted butter, room temperature
3/4 cup castor sugar
2 eggs
1 tsp vanilla extract
1 cup fresh mango puree (squeezed out of 2 large, ripe mangoes)
1 cup self raising flour
3/4 cup desiccated coconut (unsweetened)
1/2 cup milk (more if your batter is too thick)
Thinly sliced mangoes, to serve
Fresh basil, to serve
Preheat oven to 180 degrees C. Lightly grease the bottom and sides of a 6 inch round cake pan and line the base with baking paper.
Place the butter and sugar together in a large bowl and beat till light and fluffy. Add the eggs, one at a time beating after each addition. Add the vanilla extract and mango puree and mix slowly. At this stage the batter look curdled. This is fine.
Fold in the flour and coconut alternating with the milk until just combined (do not over mix). Pour into the prepared pan and bake in the preheated oven for 50-60 minutes or until golden and a skewer inserted into the centre comes out clean.
Leave in the pan for 10 minutes. Loosen the sides by running a blunt knife around the edges. Turn onto a wire rack to cool completely. Dust with icing sugar when ready to serve or top with fresh mango slices and fresh basil.