I think everyone should have a mug cake recipe that they pull out during those intense craving moments when they just want a small portioned dessert without the wait. Of course, in their favourite mug. That makes it even more personal and comforting, right? My mug so only I can eat. I actually had several mug cake recipes printed and filed neatly in a folder many years ago when I could barely call myself a baker. It was such a life changing discovery at the time. Making cakes without an oven, that too in 5 minutes. Everyone thought I was a genius and no one even cared that most of these 'cakes' were nothing in taste or texture like a cake.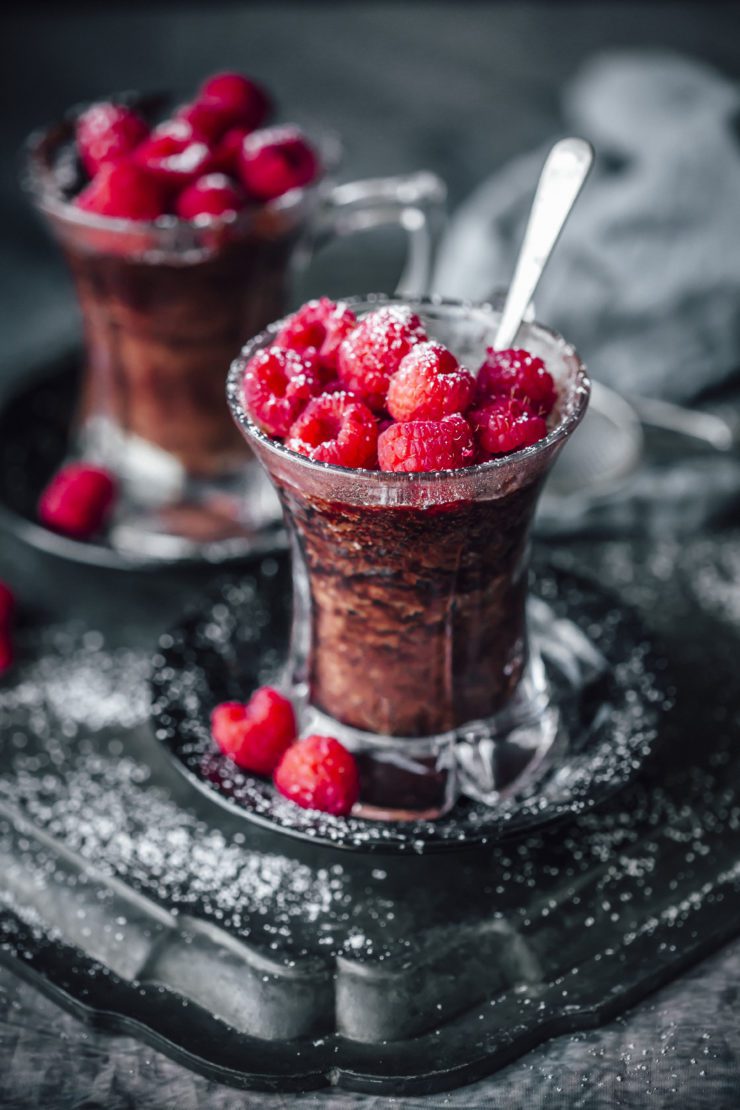 I was doing a spring clean the other day and found those folders. The next thing I knew was that I was looking for mugs to give them a go again. Alas! They were not the kind of stuff I would enjoy today. I had to make a few adjustments, try and make something in the same mug that I would microwave and chose to make an eggless version. That is because, it is safer to undercook them than an overcooked mug cake that feels like rubber. And the last thing one would want to do is use another bowl to mix the batter. It's all about the convenience, if I am not wrong.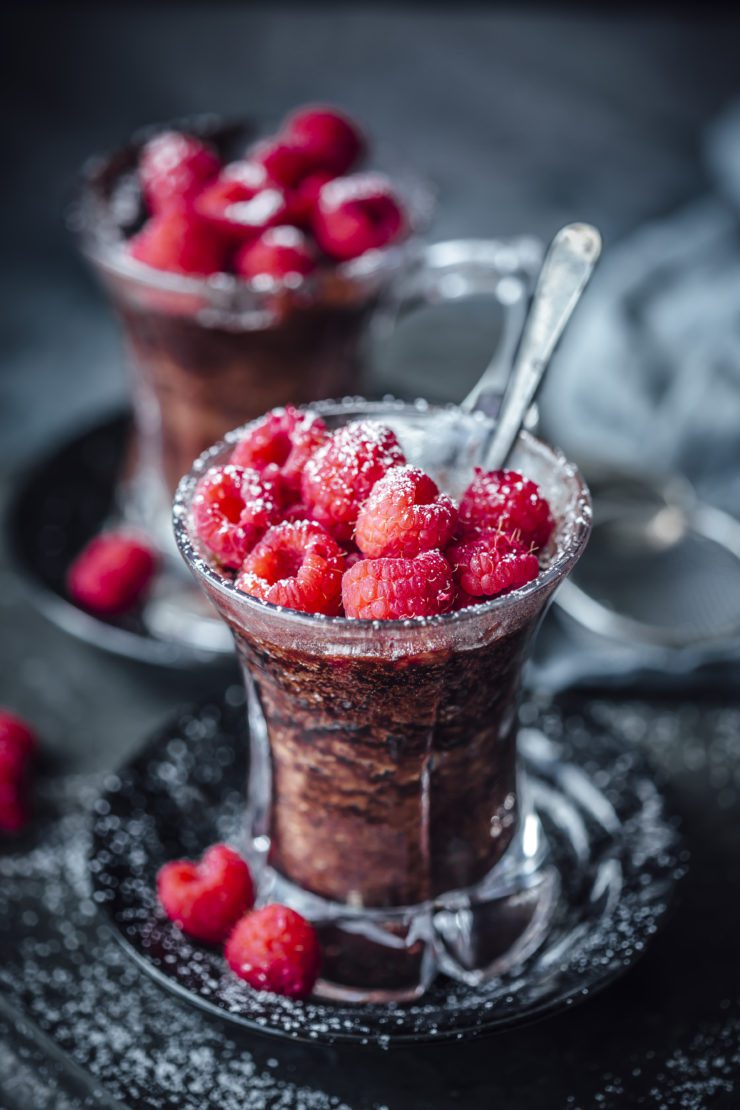 This mug cake is easy, fudgy and quite tasty. A dollop of fresh cream or a scoop of ice cream nicely completes it especially when it's warm and goeey from the microwave.
Chocolate Microwave Mug Cake
Serves 1
2 tbsp self-raising flour
21/2 tbsp brown sugar (or 2 tbsp castor sugar)
2 tbsp cocoa powder
2 tbsp olive oil
1/2 tsp vanilla extract
1/4 cup milk
2 tbsp water
1 tbsp chocolate chips
fresh berries, to serve
icing sugar, to dust
ice cream, to serve (optional)
Add the first 3 ingredients to a microwave safe large mug and mix well. Add the remaining ingredients (preferably in the order listed) and mix well. Microwave on medium for 1 minute, then in short bursts of 10 seconds until the batter has firmed up but is till fudgy. Mine took around a minute and 20 seconds.
Serve with berries and a dusting of icing sugar and a side of freshly whipped cream or ice cream.