Light, easy and deliciously coffee-ish Tiramisu cups. Egg-less and quick to put together.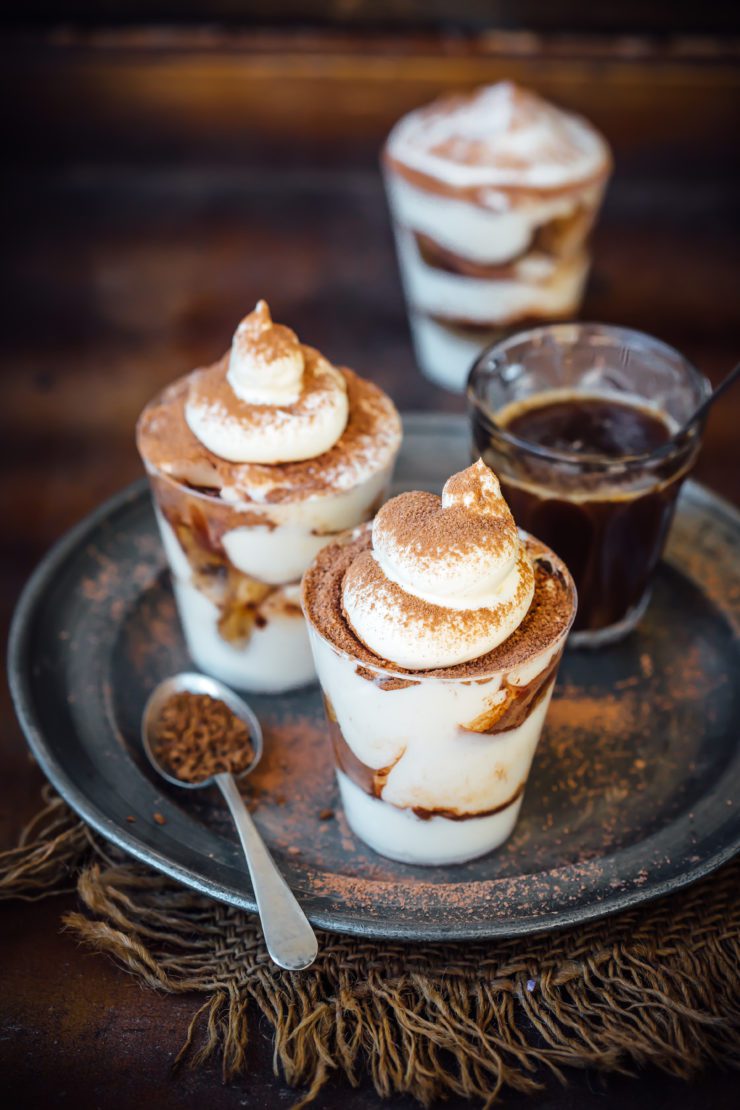 Sometimes it is so nice to forget about seasons and seasonal produce and just think of DESSERT! Aka sweet, creamy, indulgent, moist, gooey, addictive….you get my point? Dessert without planning, without complicated ingredients, without neat layers or perfectly piped tops. Just the pleasure we derive from a simple but seriously delicious treat. I am huge fan of the classic Tiramisu  but two things I don't enjoy are that they call for raw eggs and they do involve a few dishes and some work. Absolutely worth it for the gorgeous flavour and texture they turn out to be but not every time one would have the zeal to go through the entire process. I choose to still make it by cutting out the complicated steps, keeping it's core ingredients intact and converting them into more-ish little portions that are so easy to whip up.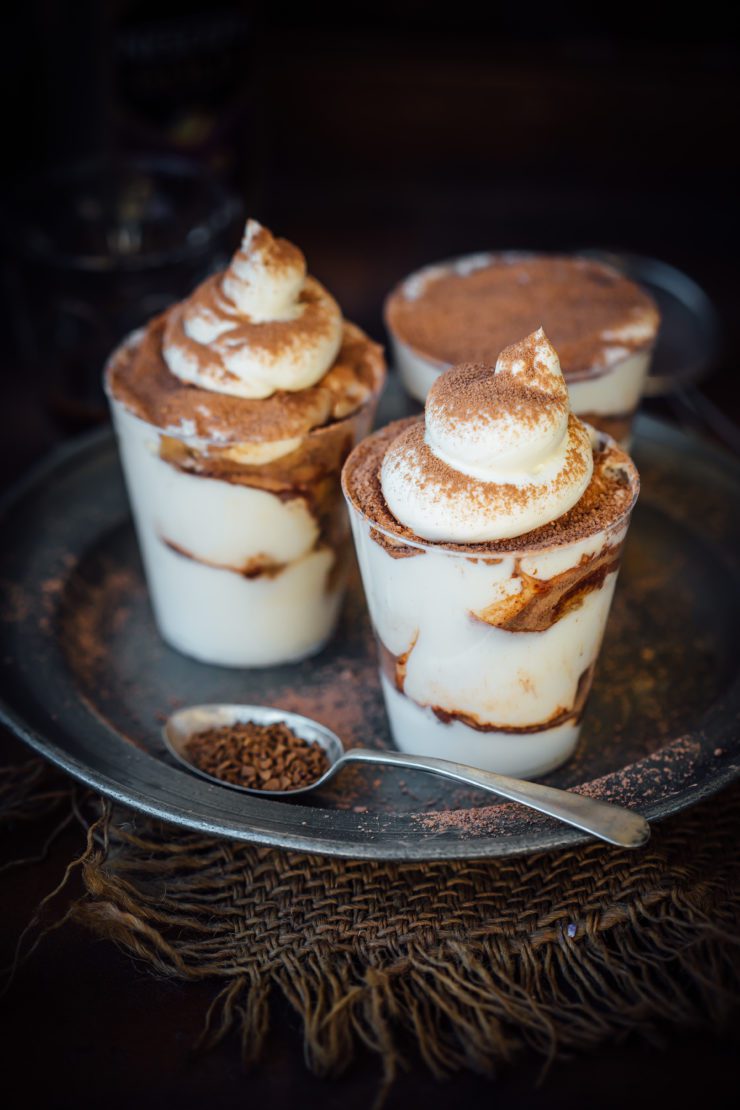 Texturally these are creamy but light. When we did away with the eggs, we also took away some of the richness of the dessert and gave them an airy, moist texture. But the king is always the coffee. A intense shot of espresso does wonders as much as a good quality instant coffee. For the sake of convenience and accessibility, I have included instant coffee in my recipe . If you have a coffee machine, do make it with strong black coffee. The after taste is unbeatable!
Easy Tiramisu Cups
Serves 3
1/2 cup whipping cream
1/3 cup castor sugar
120 g mascarpone cheese, room temperature
1 tablespoon Kahlua (optional)
6-7 sponge finger biscuits (or sponge cake slices)
1 tablespoon instant coffee
1/2 cup boiling water
3 tbsp cocoa powder
Beat cream and sugar until soft peaks. Add the mascarpone cheese and beat until just combined but with stiff peaks. Fold in Kahlua if using. Refrigerate until needed.
When ready to assemble, place the coffee and boiling water in a shallow dish and mix to combine.
Spoon 1 tablespoon of the mascarpone mixture into serving glasses. Dip sponge finger biscuits into the coffee and layer on top of the cream. Dust with cocoa powder. Repeat the layers until you have reached the top. Pipe whipped cream and dust with more cocoa powder. Enjoy chilled!