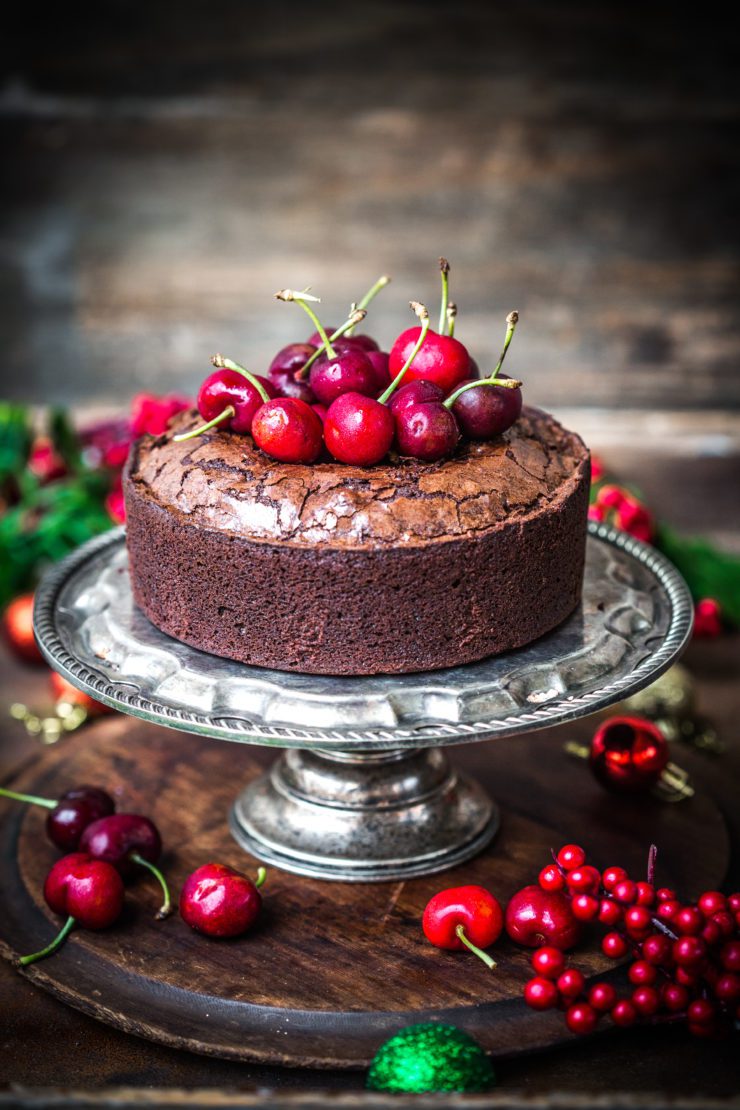 My husband and I have very different tastes when it comes to desserts. I'm a rich, creamy and cold mousse kind of person while he loves a gooey, warm dessert.  'Warm' is the keyword! If he's ordering a carrot cake, he wants it warmed up. Which to me does not make sense because there is a cream cheese frosting with it. If he's having a berry muffin, it needs to come warm and that will most often require it to be removed from the liner which aesthetically doesn't appeal to me. So we usually order our own things at a restaurant or a cafe. But if it ever happens that we decide to share a dessert (you know, it happens! Too full but not going to leave without dessert) the only thing we can ever agree to is a brownie. A warmed up fudgy brownie served with a side of vanilla ice cream. Dessert is sorted!
As for the boys, one is a dessert lover, the other is not. But brownies win there too.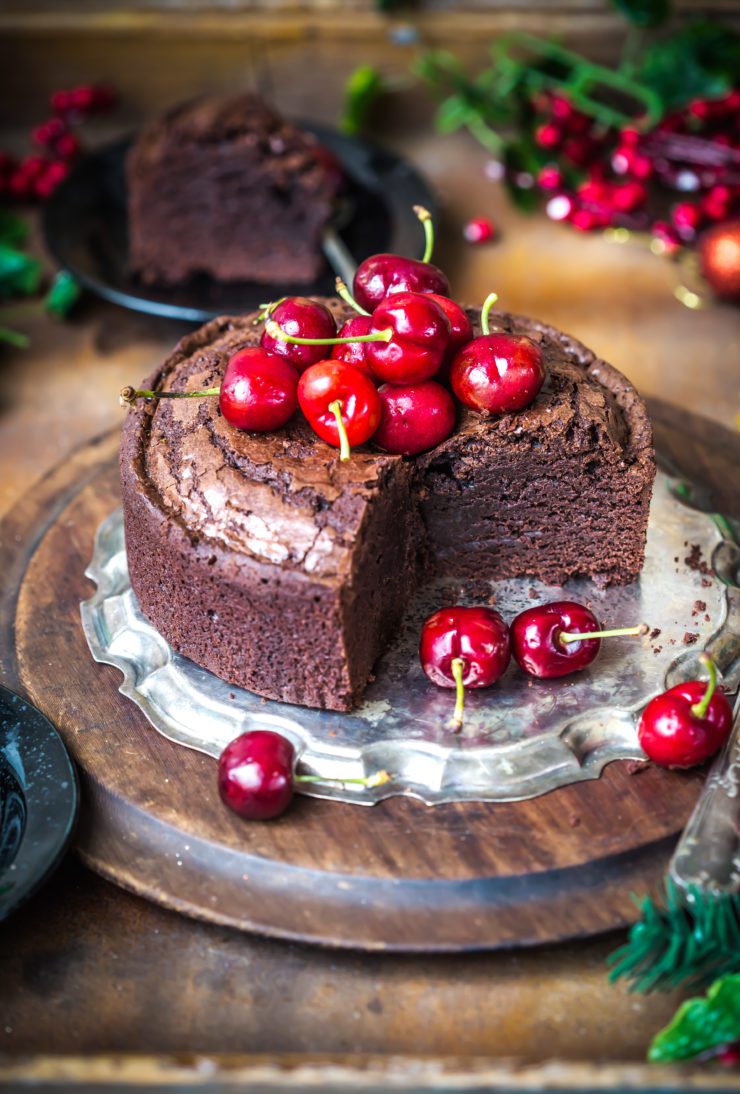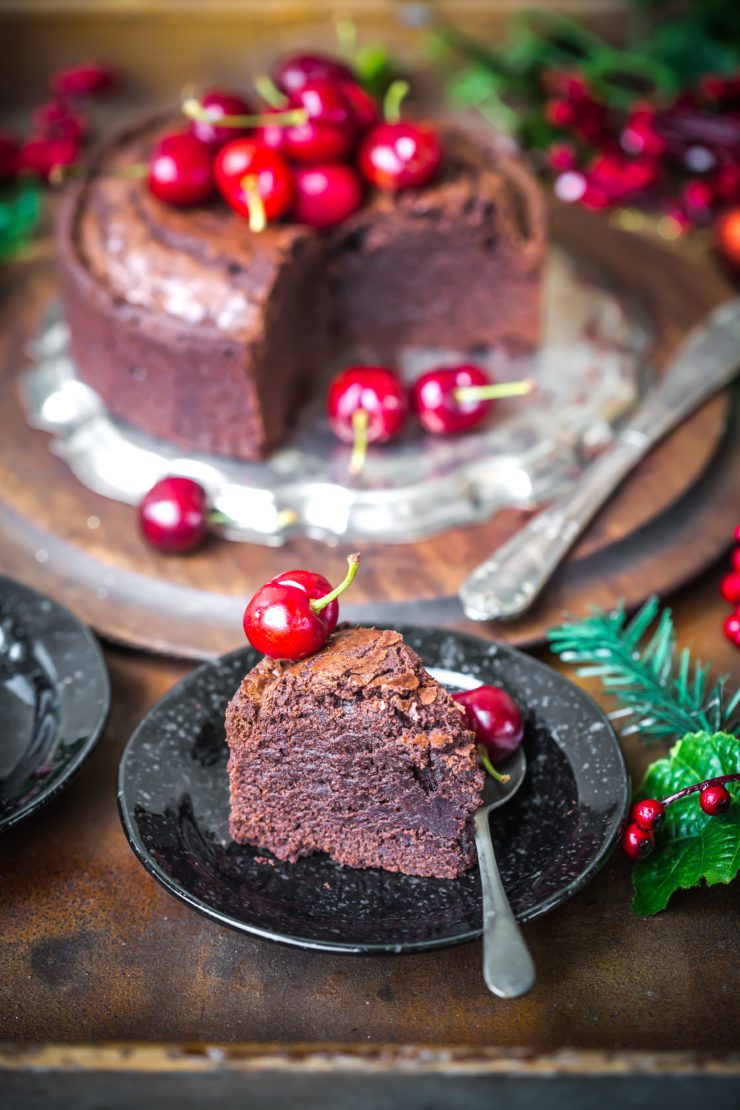 Given that we are united as a family when it comes to brownies, it is good to have a brownie cake in my repertoire for special occasions and weekend indulgences. This cake always does it. The perfect way to enjoy it is warming it up in the microwave before serving and topping it up with fresh berries or your favourite ice cream. The recipe cannot be simpler. Over the years, I've simplified it by mixing the entire thing in one saucepan, the same one I use to warm my butter and chocolate in. So this recipe is not only delicious but very convenient as well.
Gingerbread cake is no doubt the choice for the season but a brownie cake is a hit anytime. Look how festive it looks without effort!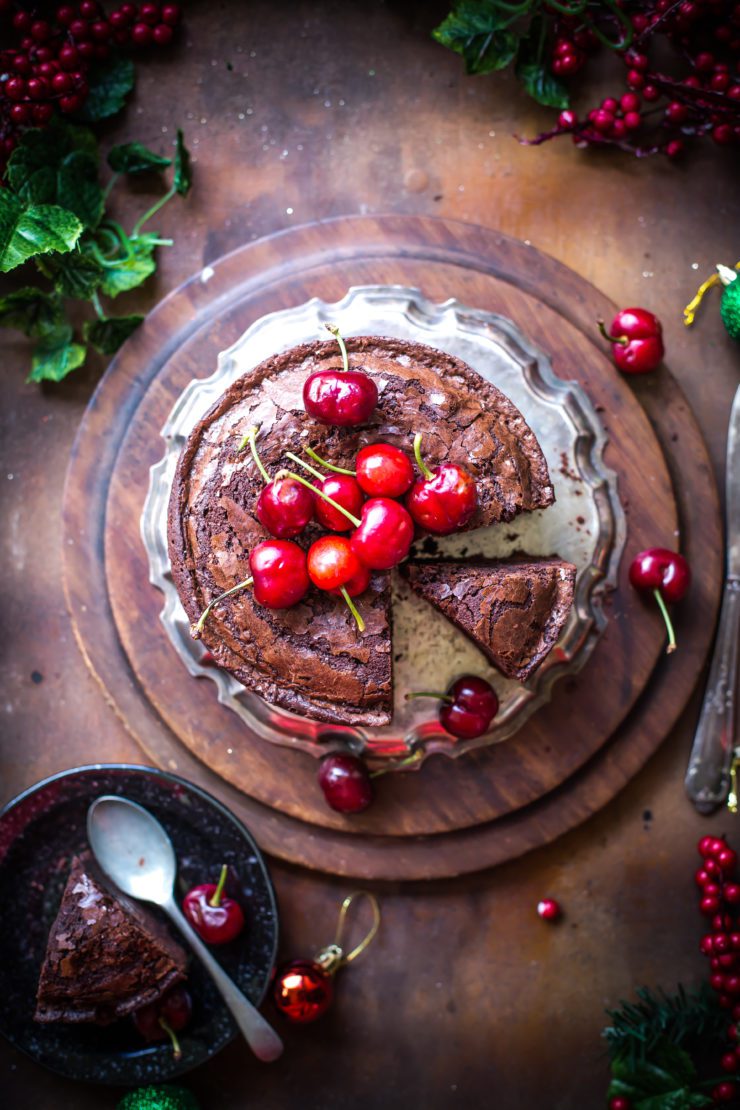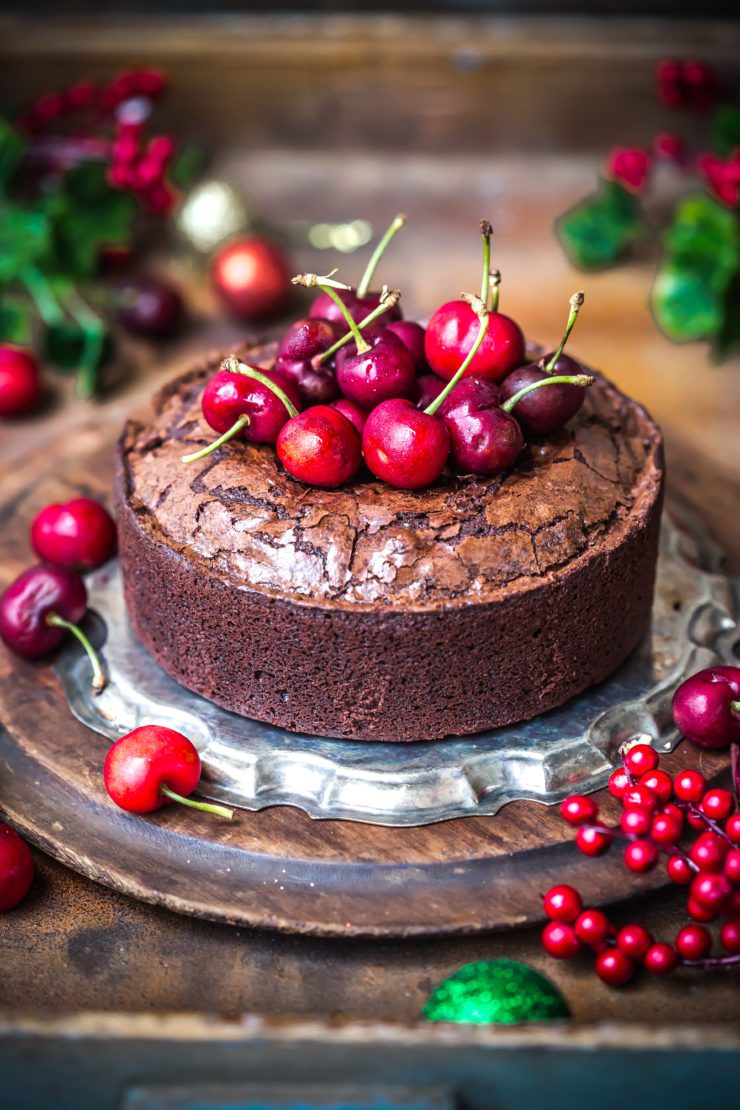 Fudgy Brownie Cake
makes a 6 inch round cake
125 g unsalted butter
300 g dark chocolate, roughly chopped
1 cup castor sugar
3 eggs, lightly beaten
1/4 cup cocoa powder
3/4 cup plain flour
fresh cherries, to serve
Preheat oven to 170 degrees C (150 degrees C for fan forced ovens) Grease the base and sides of a 6 inch round pan and line the base with baking paper.
In a heavy bottom saucepan over low heat, melt the butter and chocolate together. Cool slightly (about 15 minutes). Add the sugar and stir to mix. Add the eggs, a little at a time and continue to stir.
Add the cocoa powder and flour and mix till well blended. Pour into prepared pan. Bake for 1 hour or until the cake is almost cooked through and a skewer inserted in the middle comes out with a few crumbs clinging. Loosen the sides with a butter knife and allow the brownie cake to cool in the pan.
Turn onto a serving plate. Serve warm or at room temperature with berries and ice cream on the side.