Have you heard the saying that for a great chocolate dessert, one needs to use a superior quality chocolate? Its a no-brainier of course! Same goes with honey. The taste and quality of honey greatly determines the flavour of your honey based dessert.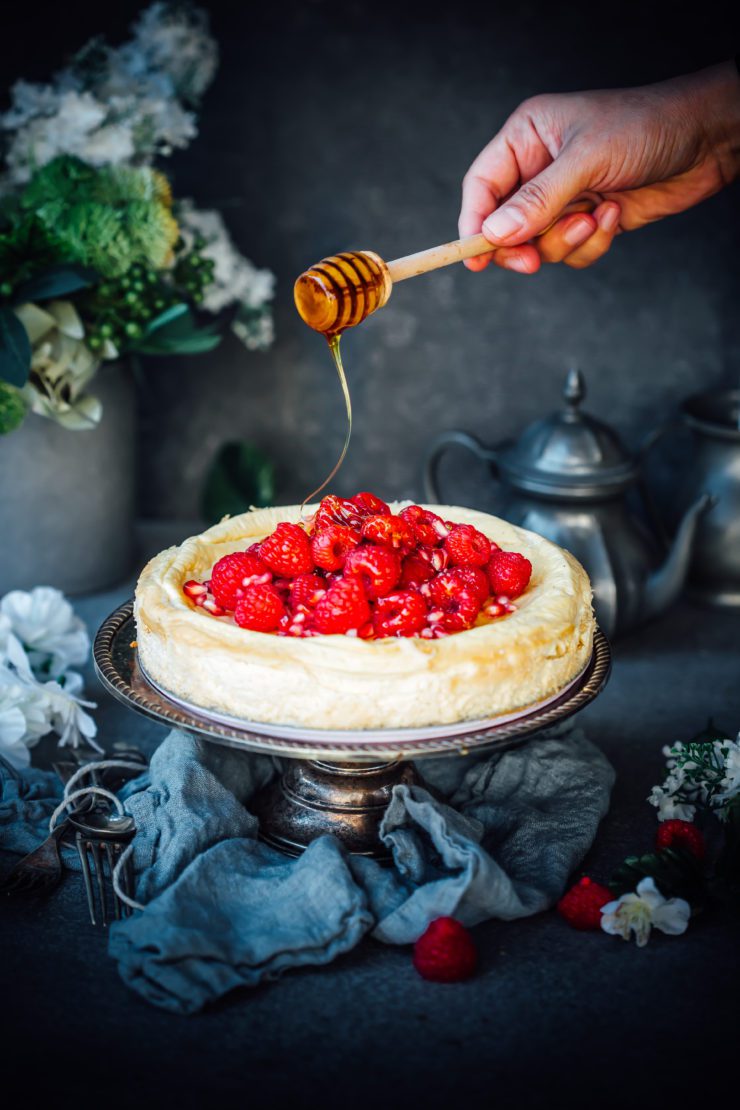 I'm a Manuka honey fan, though I have to admit it is expensive. Especially the ones with a higher grading. It is also regarded as a superfood with great medicinal properties. I am more interested in the flavour though which is so uniquely delicious. It is more intense than regular honey, almost close to the taste of caramel. And it's so worth it!
You are welcome to try this out with regular honey is you don't have access to Manuka honey but the flavour would be a lot subtle in that case.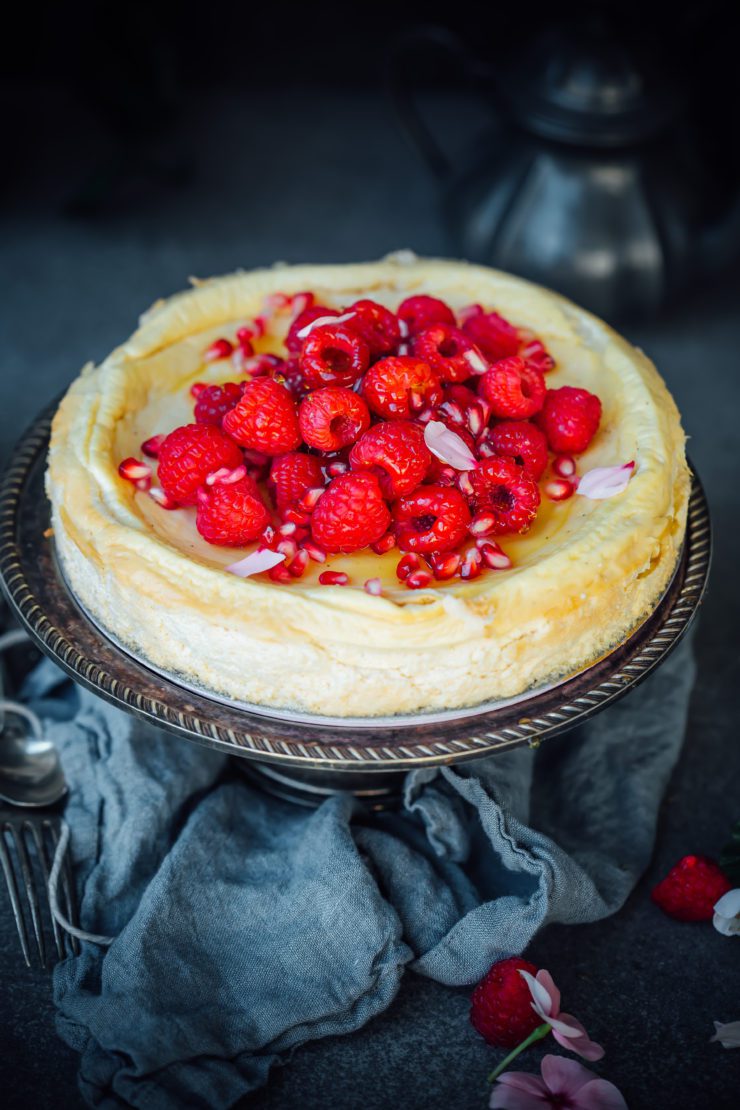 And now for some exciting news! Did you see the new badges on my website's sidebar? Guys, I am a finalist for the AusMumpreneur Awards in both the Judge's as well as the People's Choice categories for which most of you had voted. Thank you so very much. I couldn't believe it when I saw the email from AusMumpreneur. My blog means everything to me and for it to turn into a full fledged business over the years was a dream come true. But it wasn't easy! All the blood, sweat, tears, hours of baking in the kitchen, practicing photography till my eyes and back hurt finally paid off. You can read about my journey here
Voting is on NOW for the 2nd and final round to decide the top 3. If you like my work and want to support me in my journey, please do vote for me on this link. You will find my name, Sonali Ghosh under the Influencer Award (no 4). I'm truely grateful for all the love you have showered on me so far.
Have a wonderful week friends. I have more wonderful news coming up for you. Stay tuned X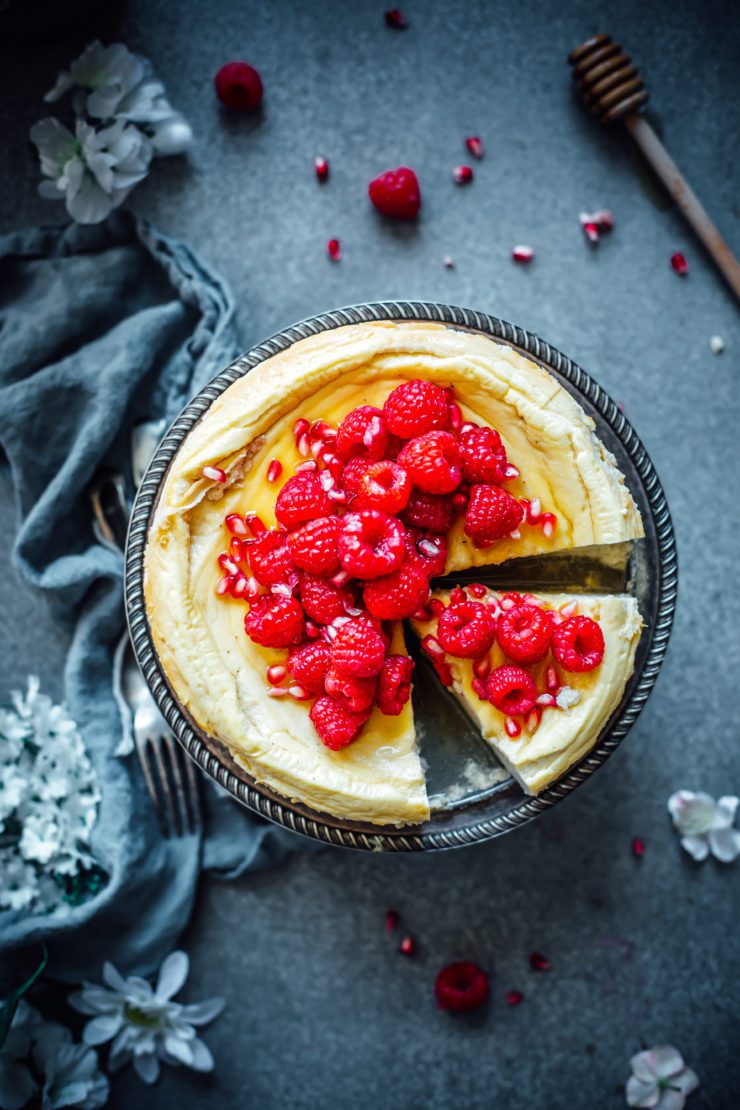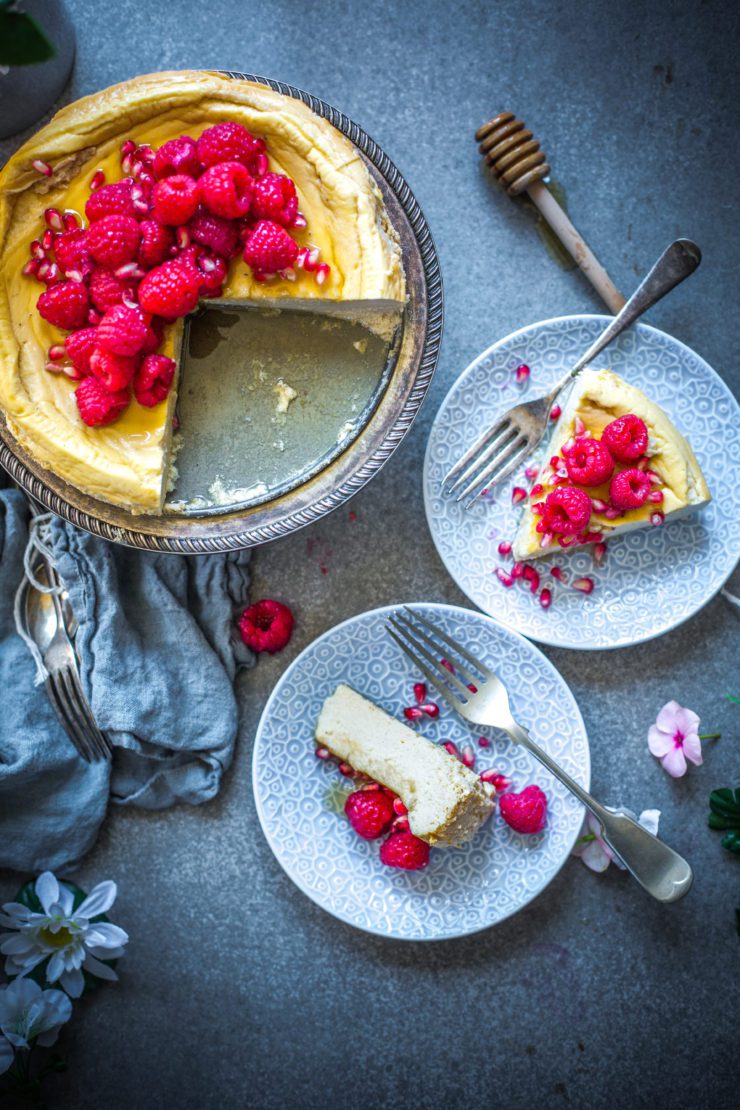 3-Ingredient Manuka Honey Cheesecake
Makes an 8 inch round cheesecake
2 tubs (750 g)smooth ricotta cheese
3 tbsps Manuka honey (more to drizzle)
4 eggs, lightly beaten
Preheat oven to 170 degrees C. (150 degrees C for fan forced ovens). Grease the base and sides of an 8 inch springform pan.
With an electric mixer or a hand mixer, beat the ricotta cheese and Manuka honey together unti smooth. add the eggs, a little at a time and continue to beat until fully blended.
pour the mixture into the prepared pan. Smooth the top and tap gently a few times to get rid of air bubbles.
Bake for 50-60 mins or until a crust starts to form around the cheesecake and the centre is almost set. Turn off oven, leave door ajar, and let the cheesecake cool completely before releasing the sides.
Refrigerate before serving. When ready to serve, top with your favourite fruits and drizzle with more Manuka honey.