I have promised this recipe weeks ago but I haven't been able to sit down and open my website at all, let alone post a recipe. I apologise! A few significant changes (good changes) are happening in my life at the moment and I have been really busy. I will share when the time comes.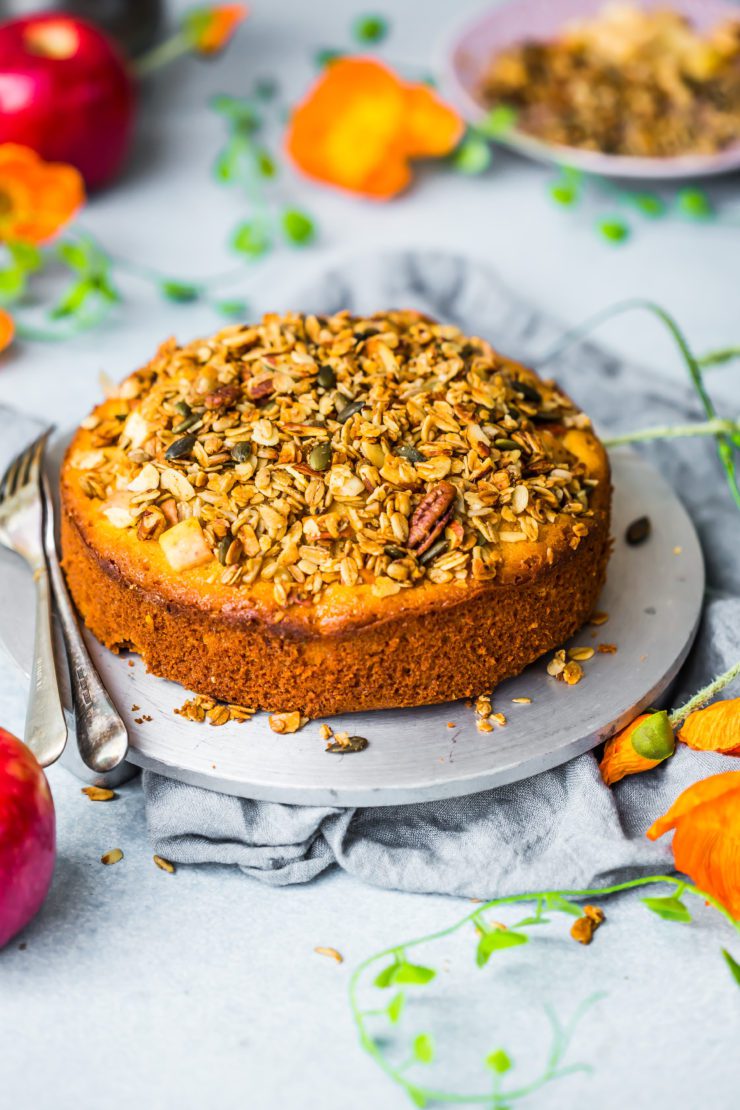 This is my second granola cake in recent times. To say I am obsessed is an understatement. We have been eating granola with yogurt regularly for breakfast mainly for the convenience and inclusion of nuts and fruit but the possibility of using it as a topping for muffins and cake is far too tempting.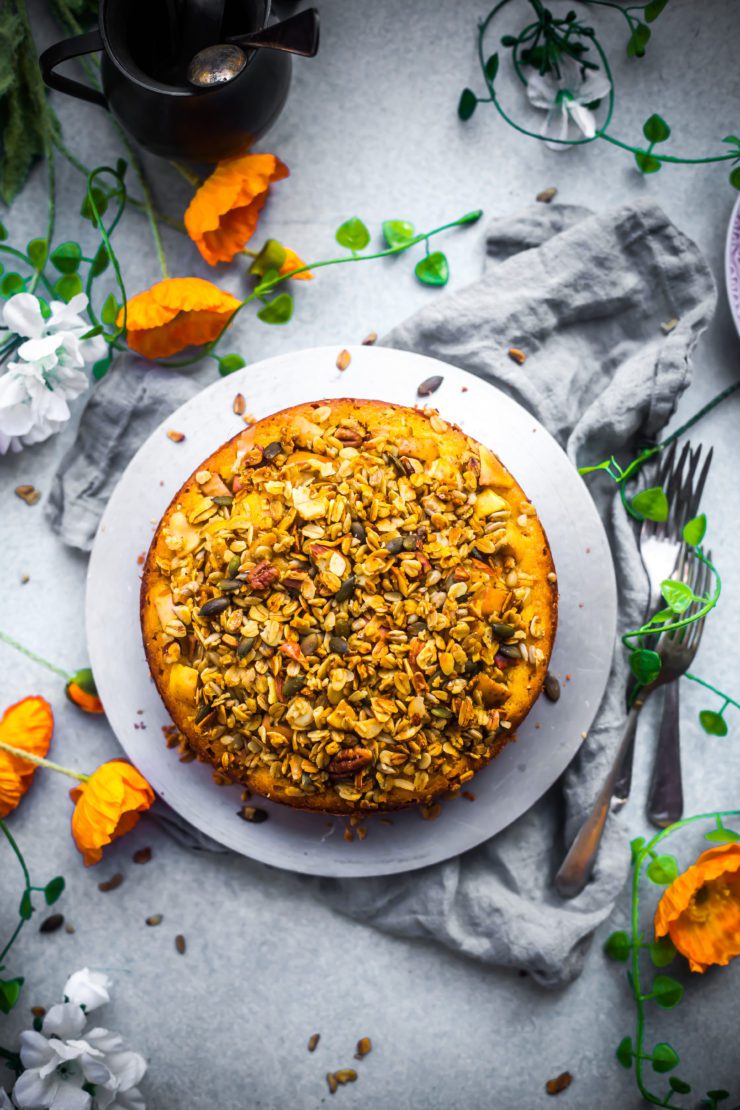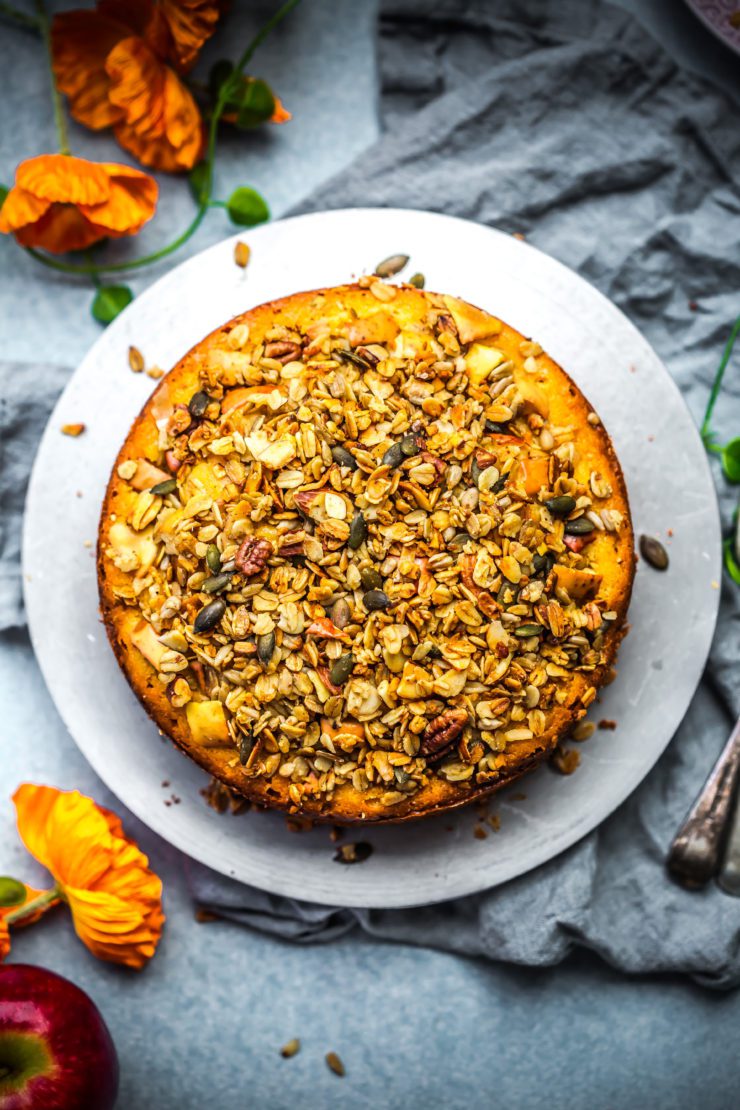 The cake is really easy to make, however, it is baked in two stages. We bake the batter partially, then remove it from the oven to add the topping. Then it is baked until fully cooked through. This is done to prevent the top from overcooking and burning. Honey in cakes is another thing I absolutely love. The flavour is amazing.! But it is also healthier than using regular sugar. So since I was using honey, I felt I could make this cake refined sugar free by using coconut sugar. Feel free to use regular sugar/castor sugar if that is available to you.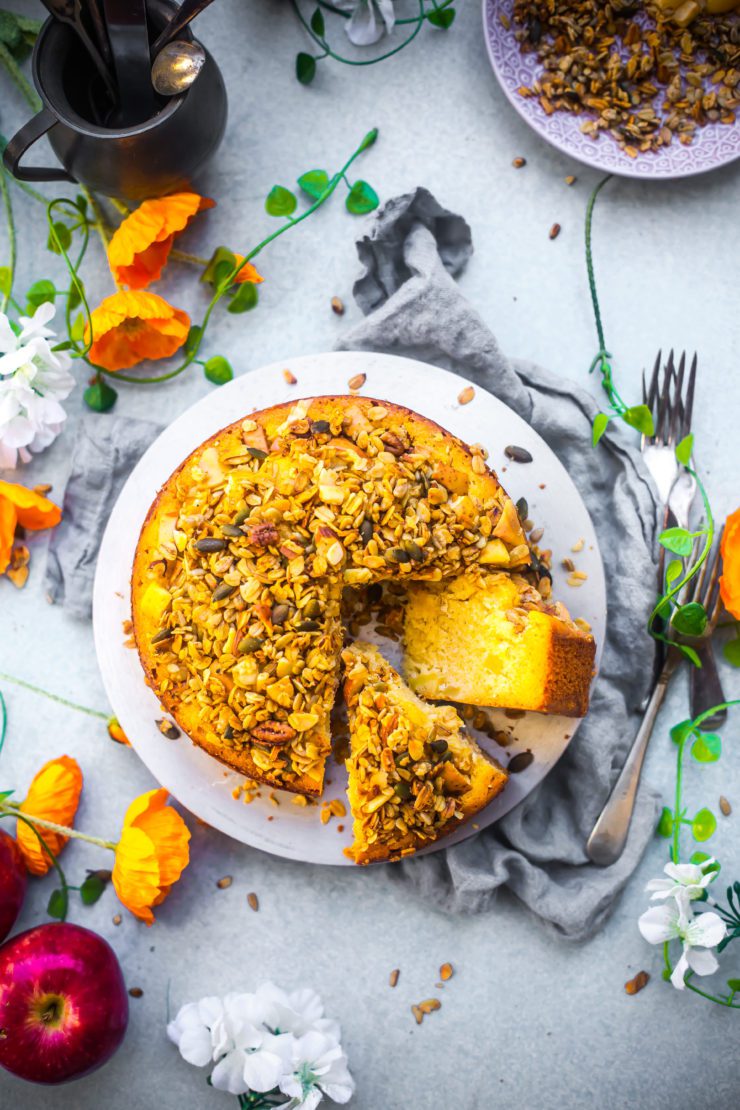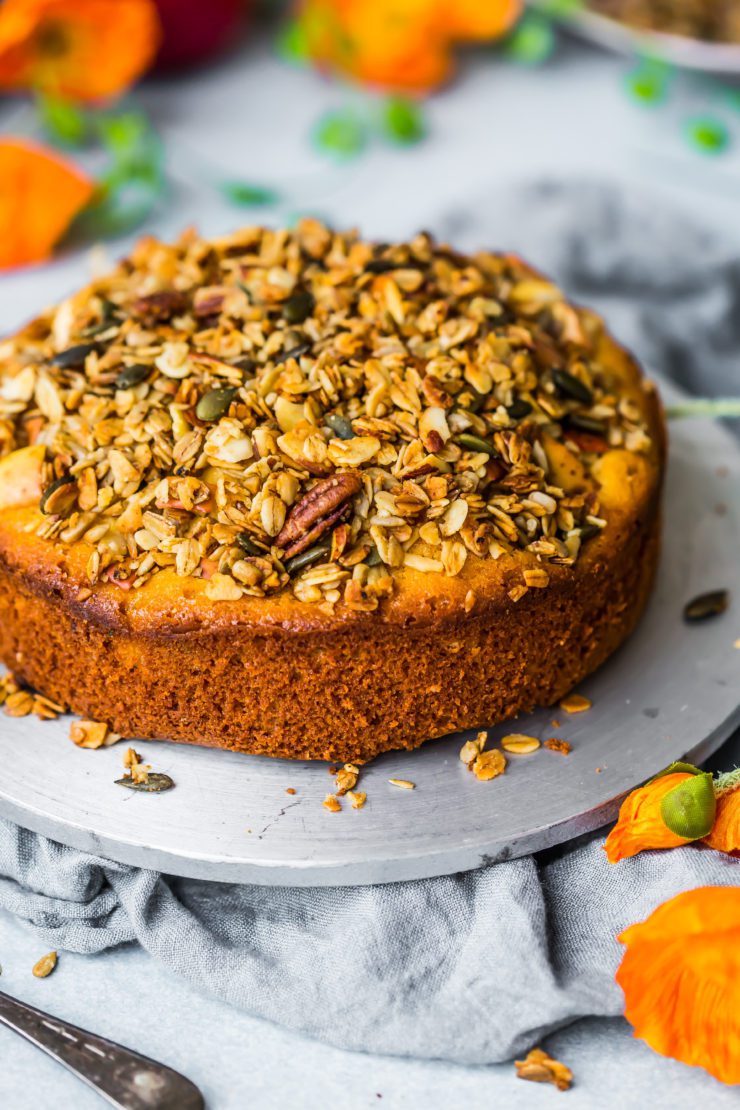 Honey and Apple Granola Cake
Makes a 7 inch round cake
150 g unsalted butter, melted
1/2 cup (125ml) honey
3 eggs, lightly whisked
1/2 cup sour cream
1 and 1/4 cup self raising flour
1/2 cup almond meal
3 tbsp coconut sugar (or use castor sugar)
1 apple, cored, diced
For the top
1/2 cup home made granola (recipe here, swap fruit with nuts and seeds, swap brown sugar with coconut sugar) OR you could use store bought
20 g unsalted butter, softened

Preheat oven to 180 degrees C. Grease the base and sides of a 7 inch round cake pan and line the base with baking paper.
I'm a large bowl, whisk together butter, honey, eggs and sour cream. Add the flour, almond meal and coconut sugar.
Beat until smooth. Fold in half the apples. Pour batter into prepared pan.

Bake for 20 minutes. Meanwhile rub the butter into the granola with your fingers.
Remove cake from oven. Scatter with remaining apples and granola.
Bake for another 30-35 minutes or until cooked through (a skewer inserted in the middle should come out clean). Remove from oven, leave aside for 5 minutes, then loosen the edges of the cake with a blunt knife. Turn slowly onto a wire rack to cool. Slice and enjoy!